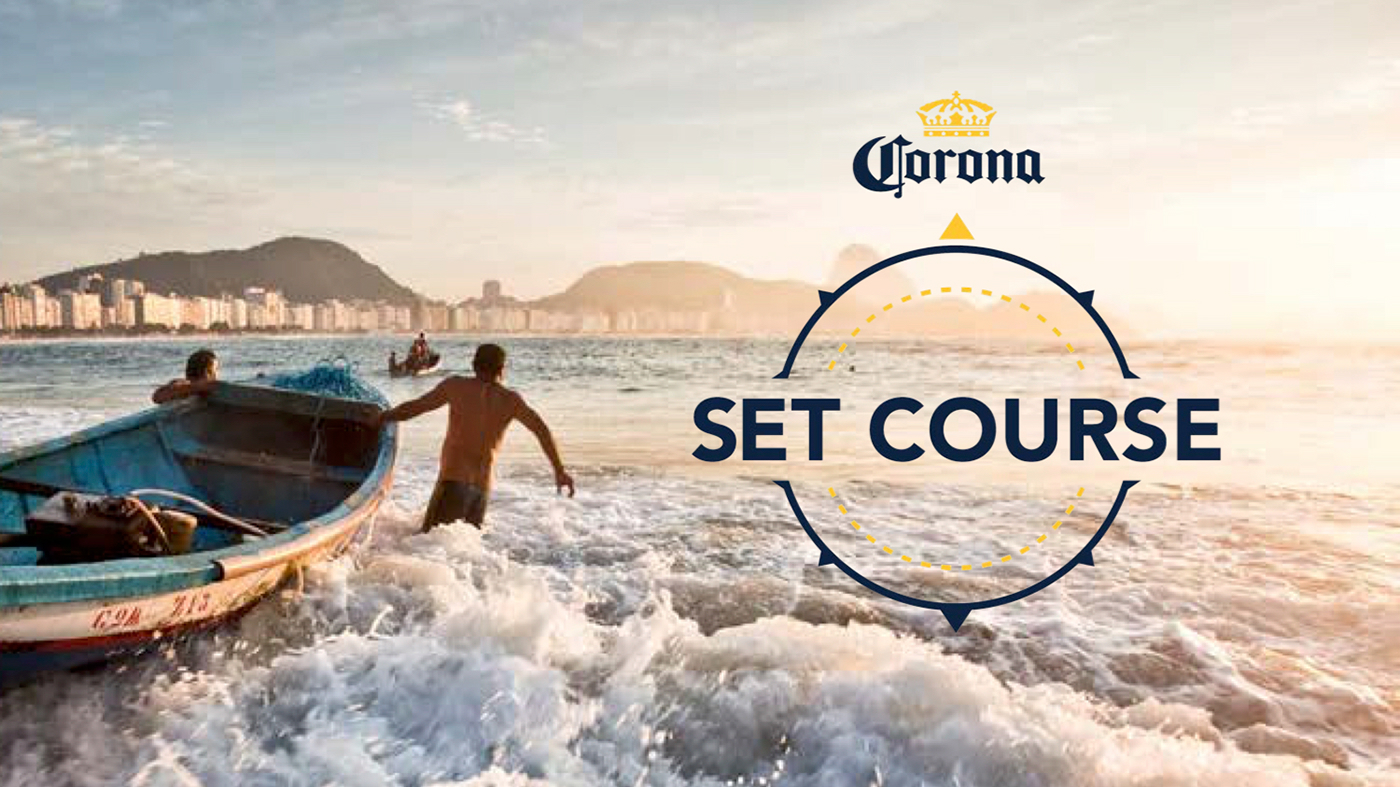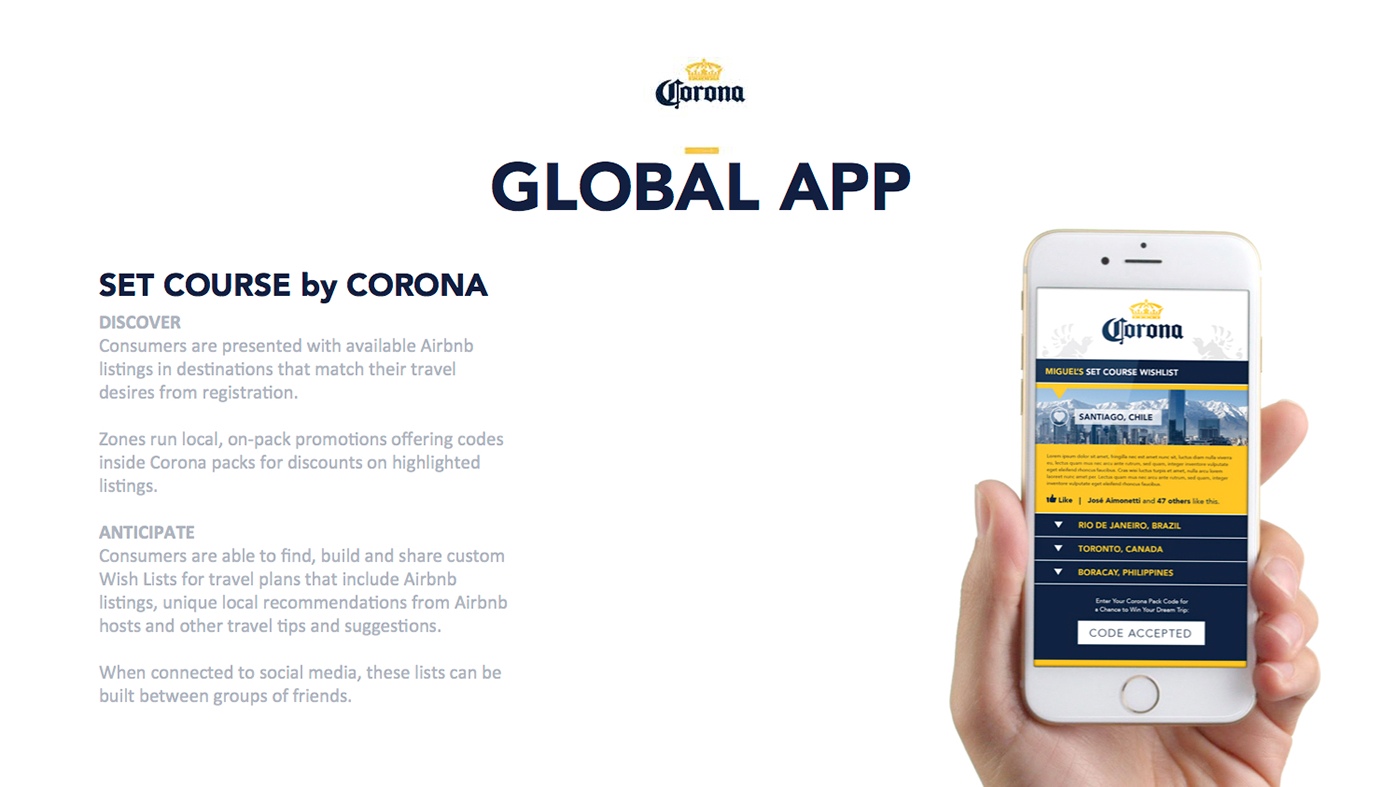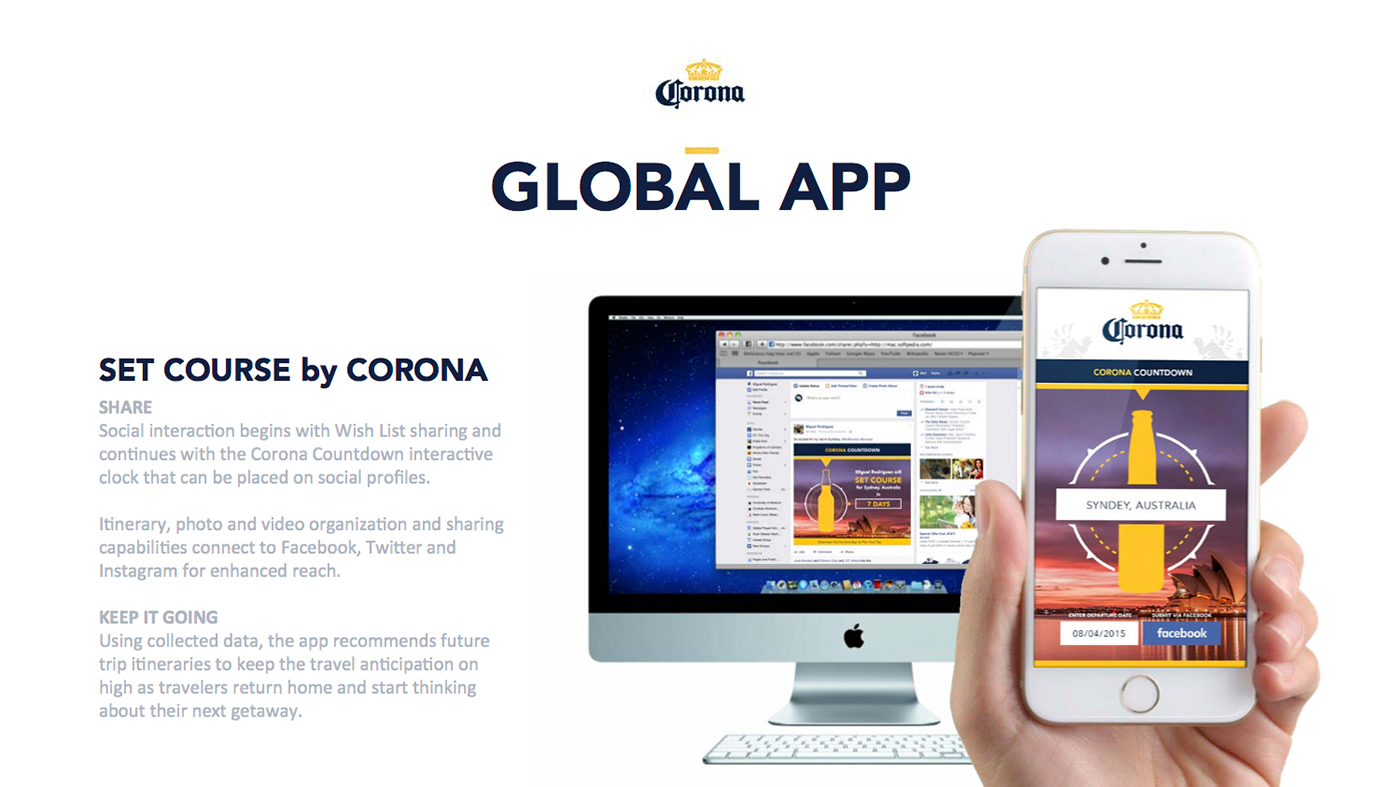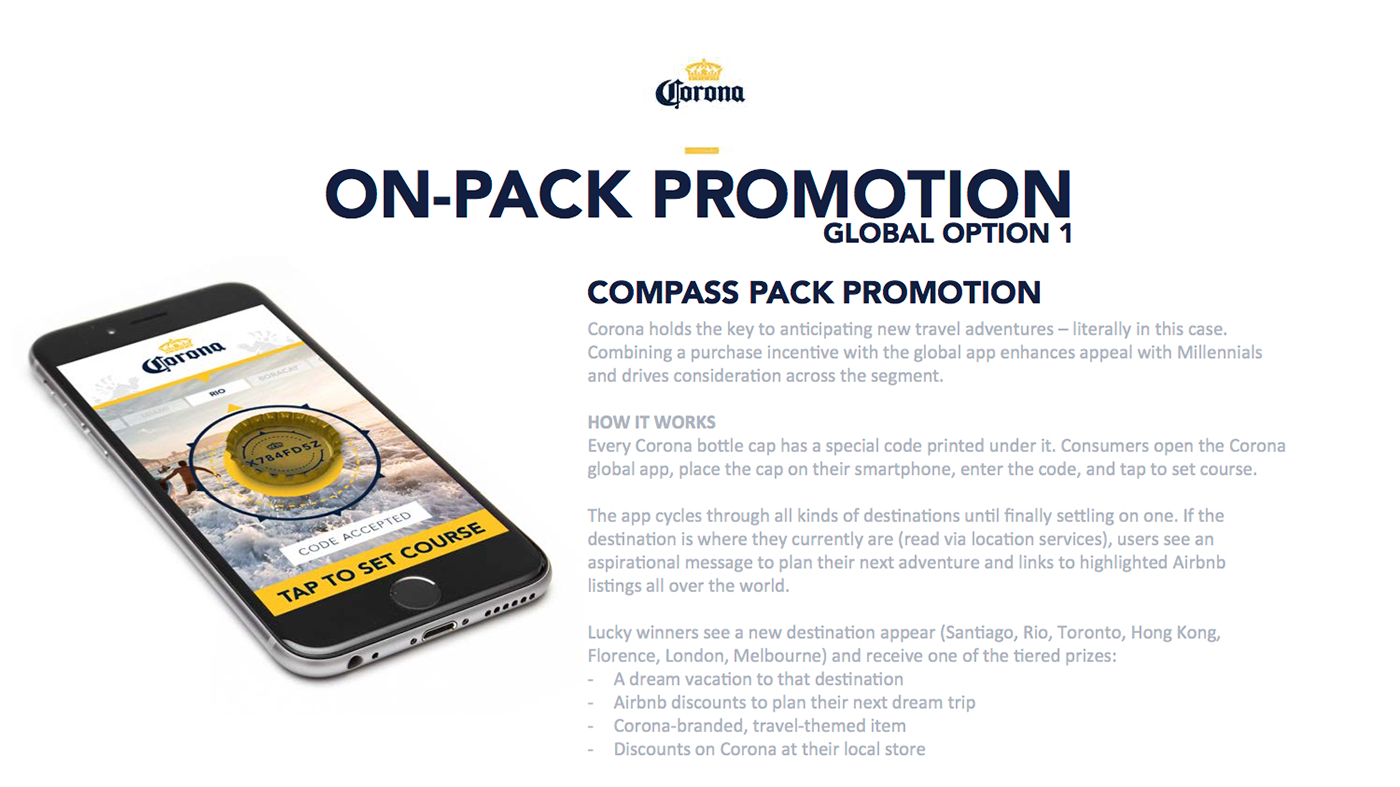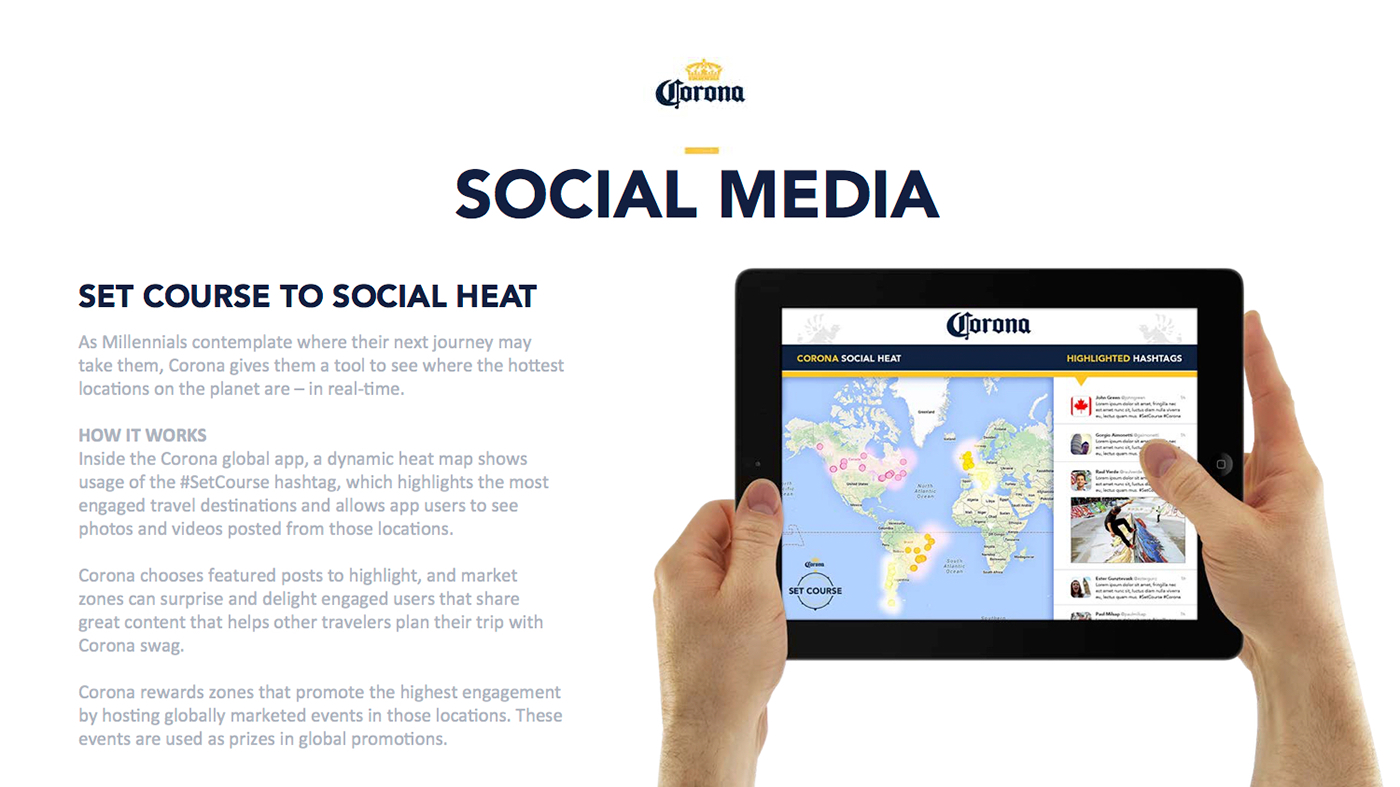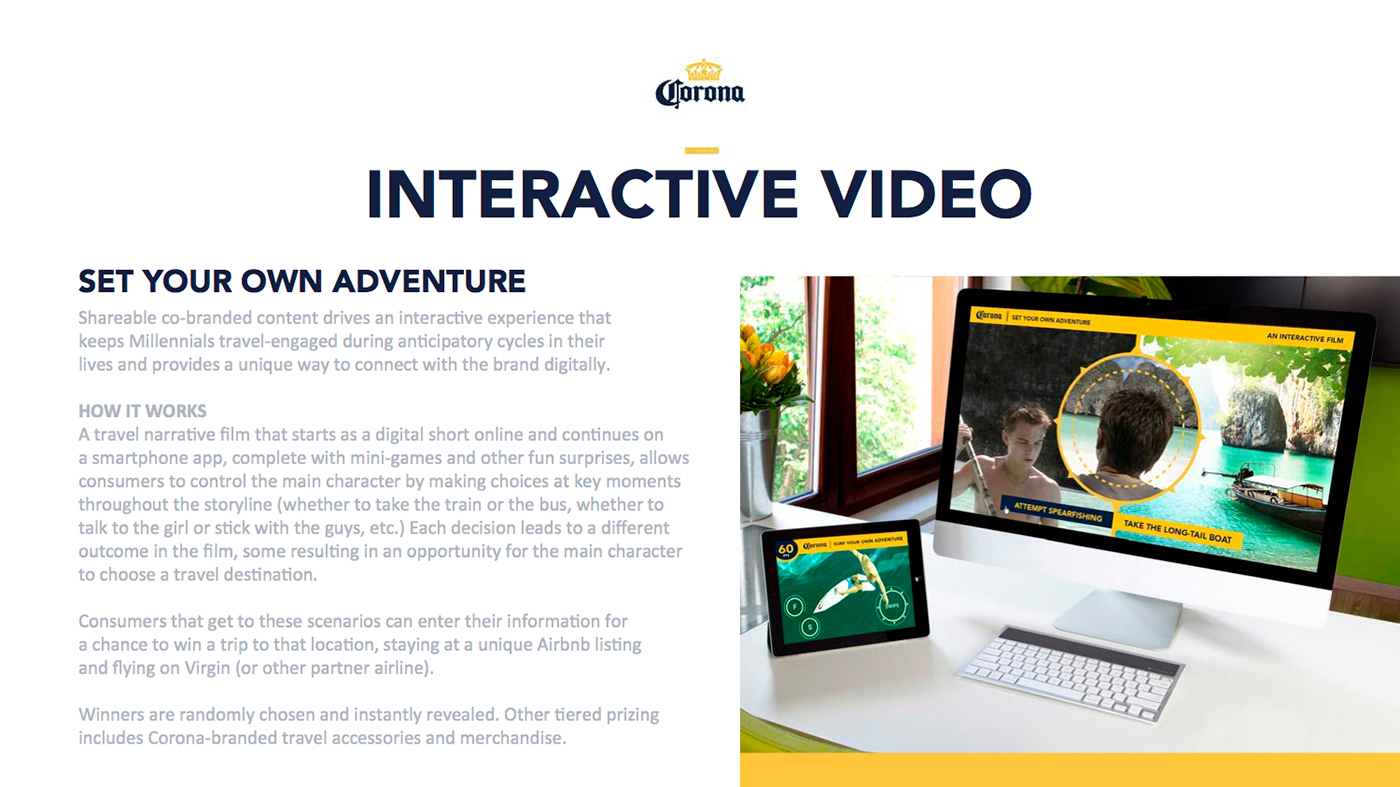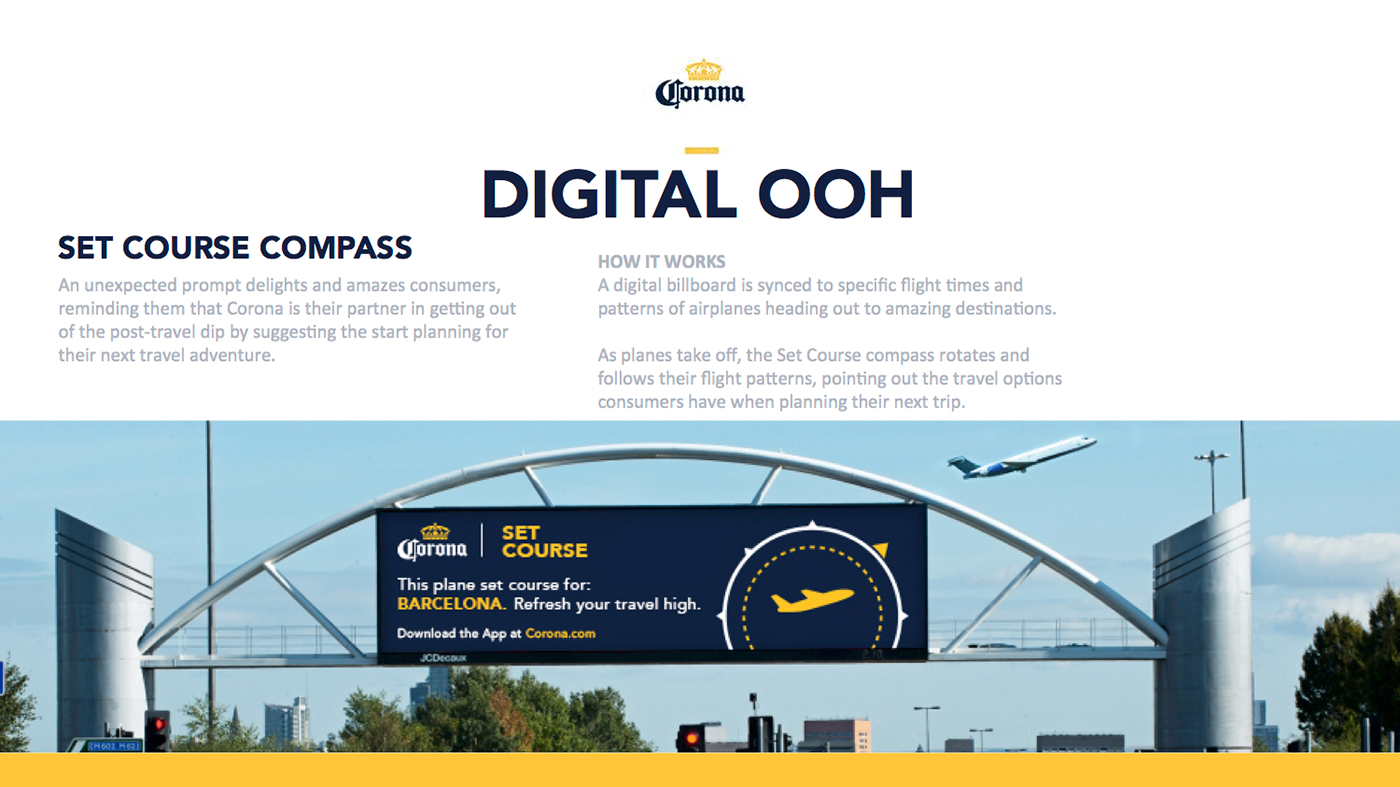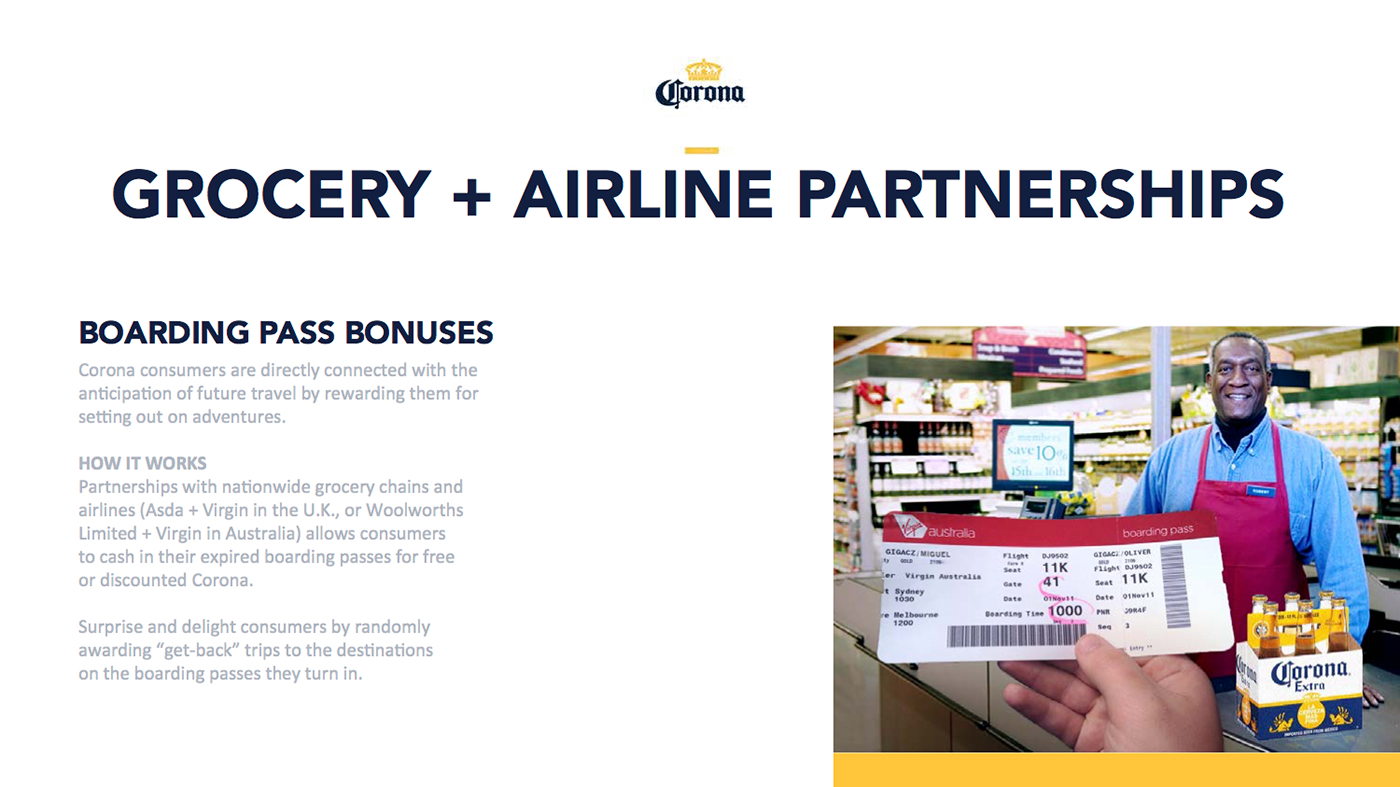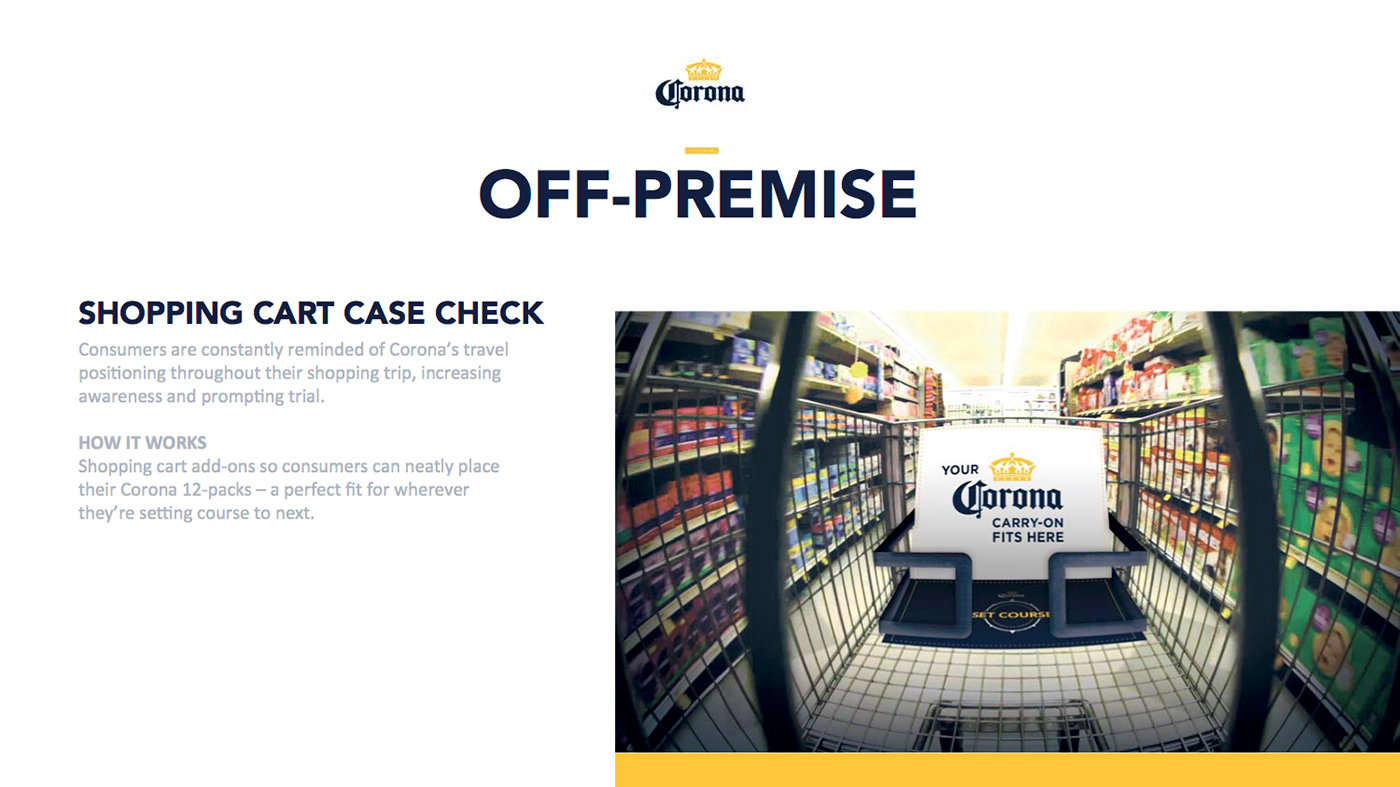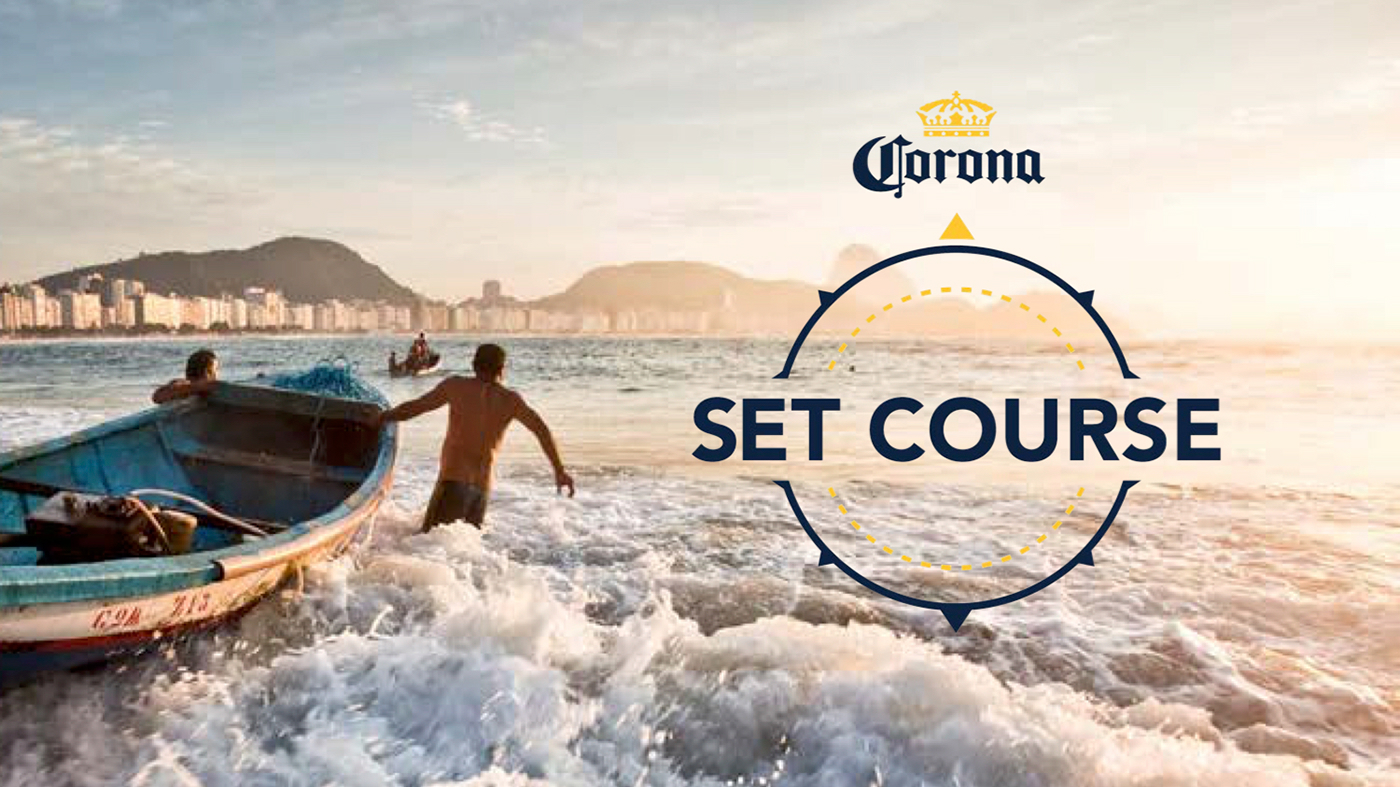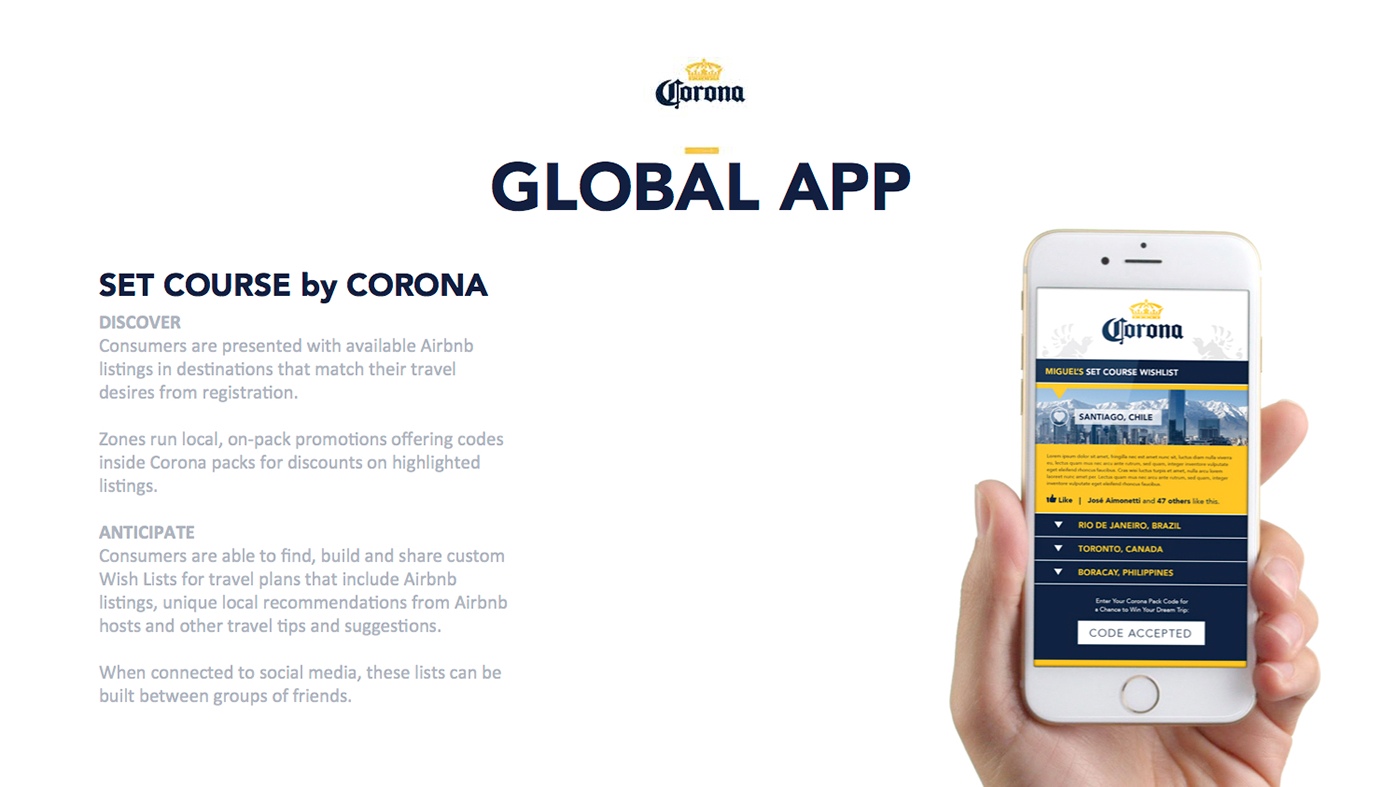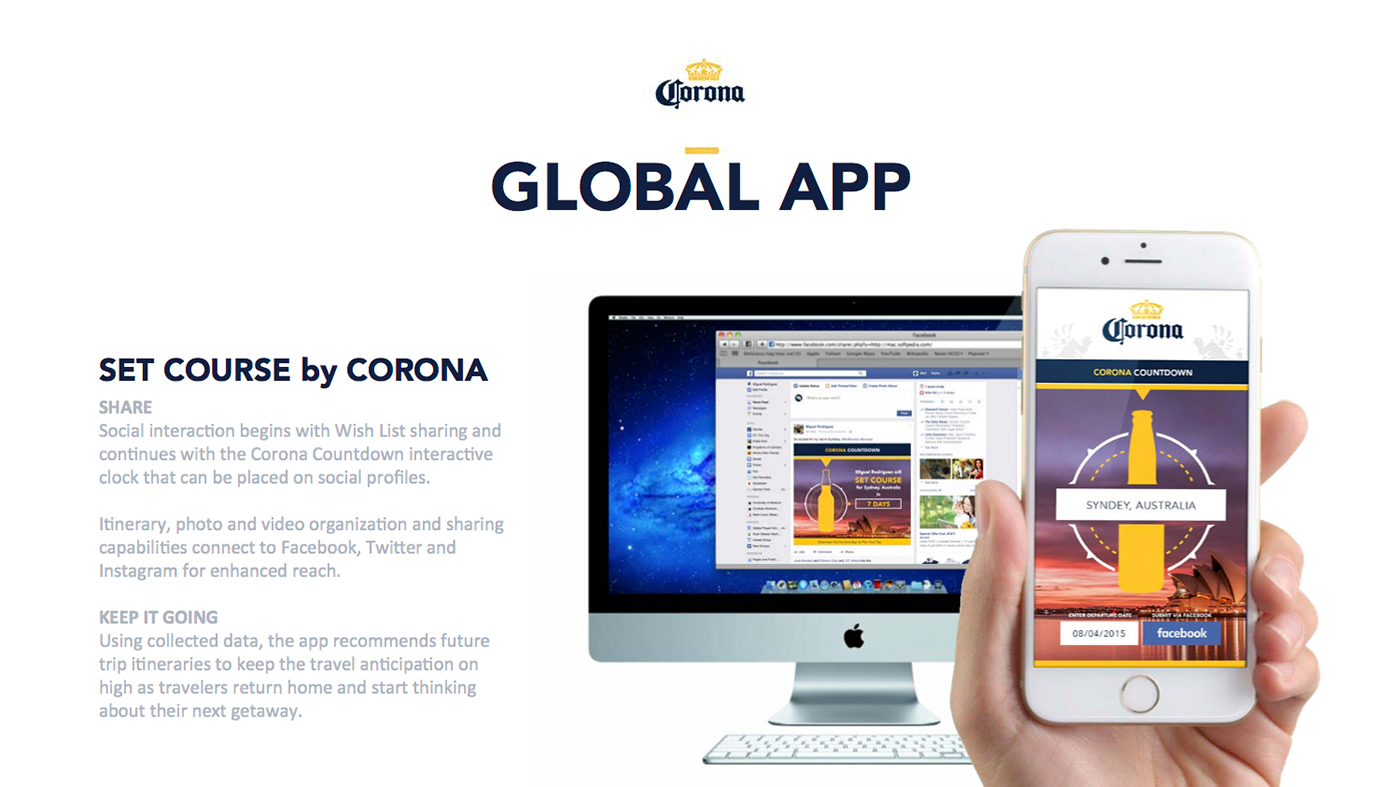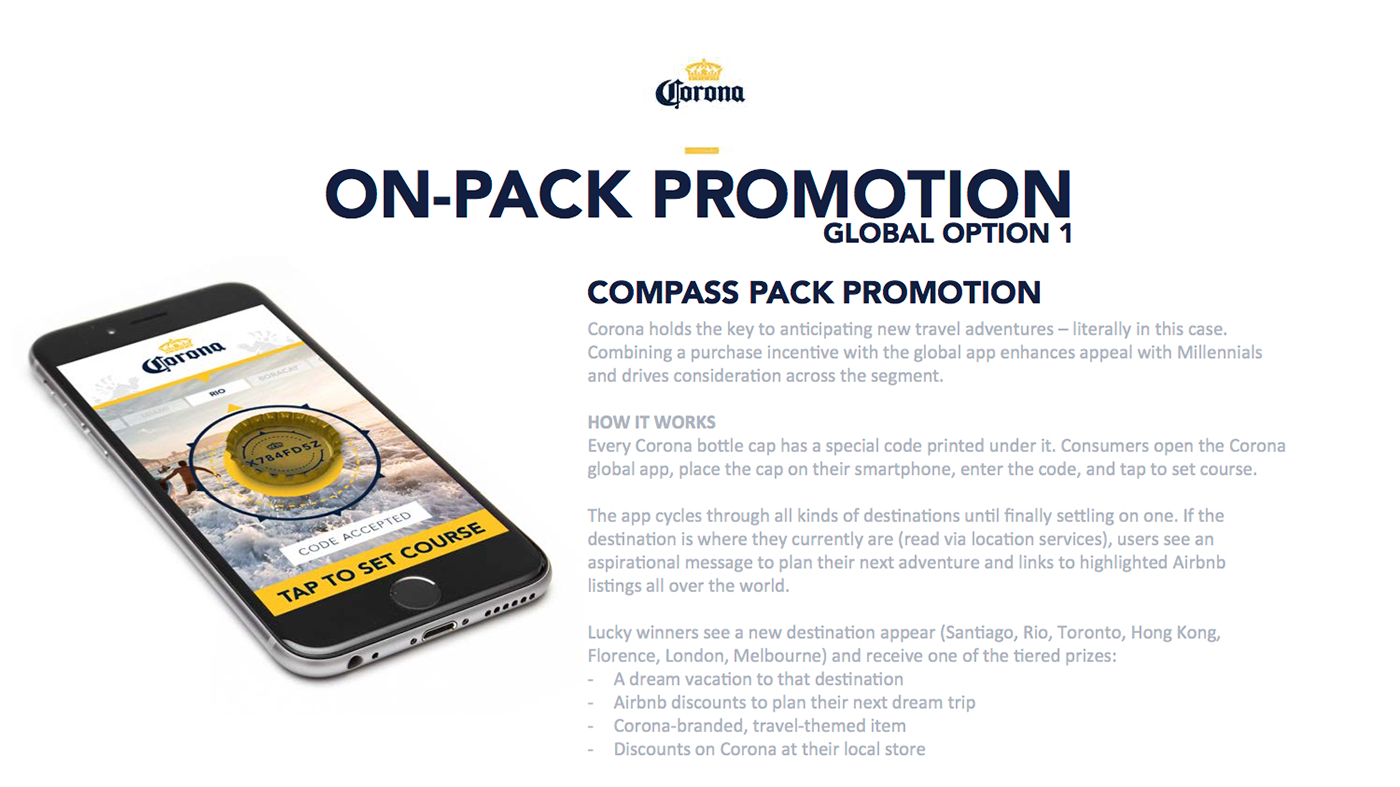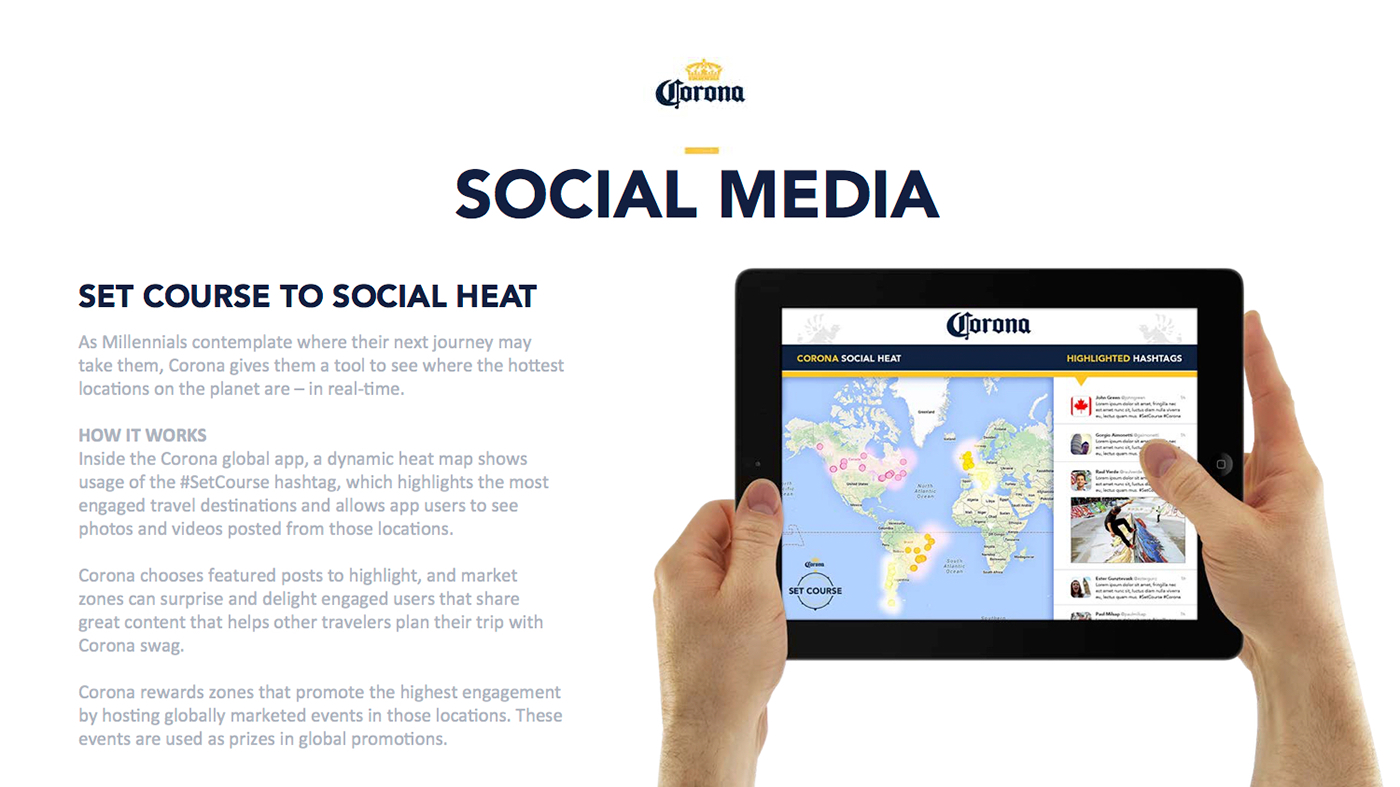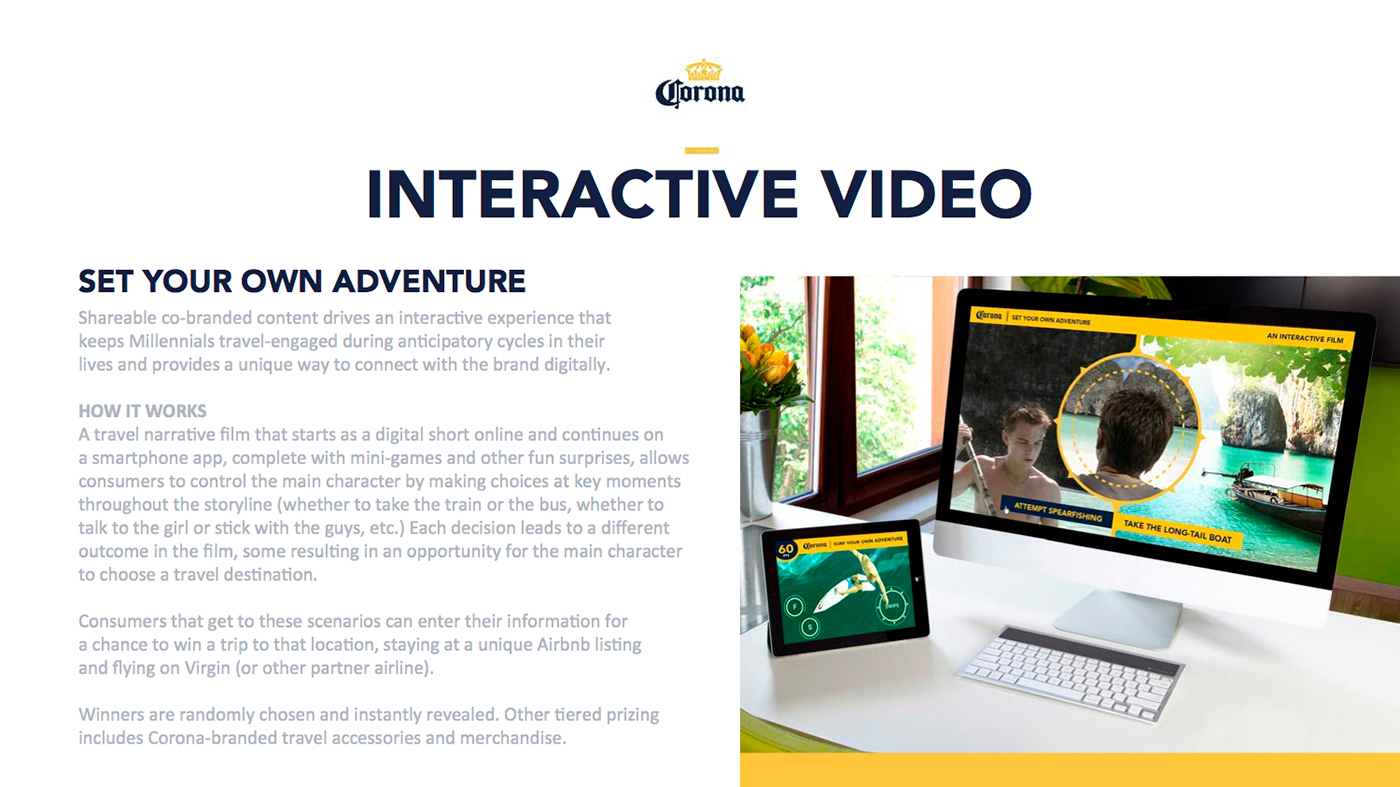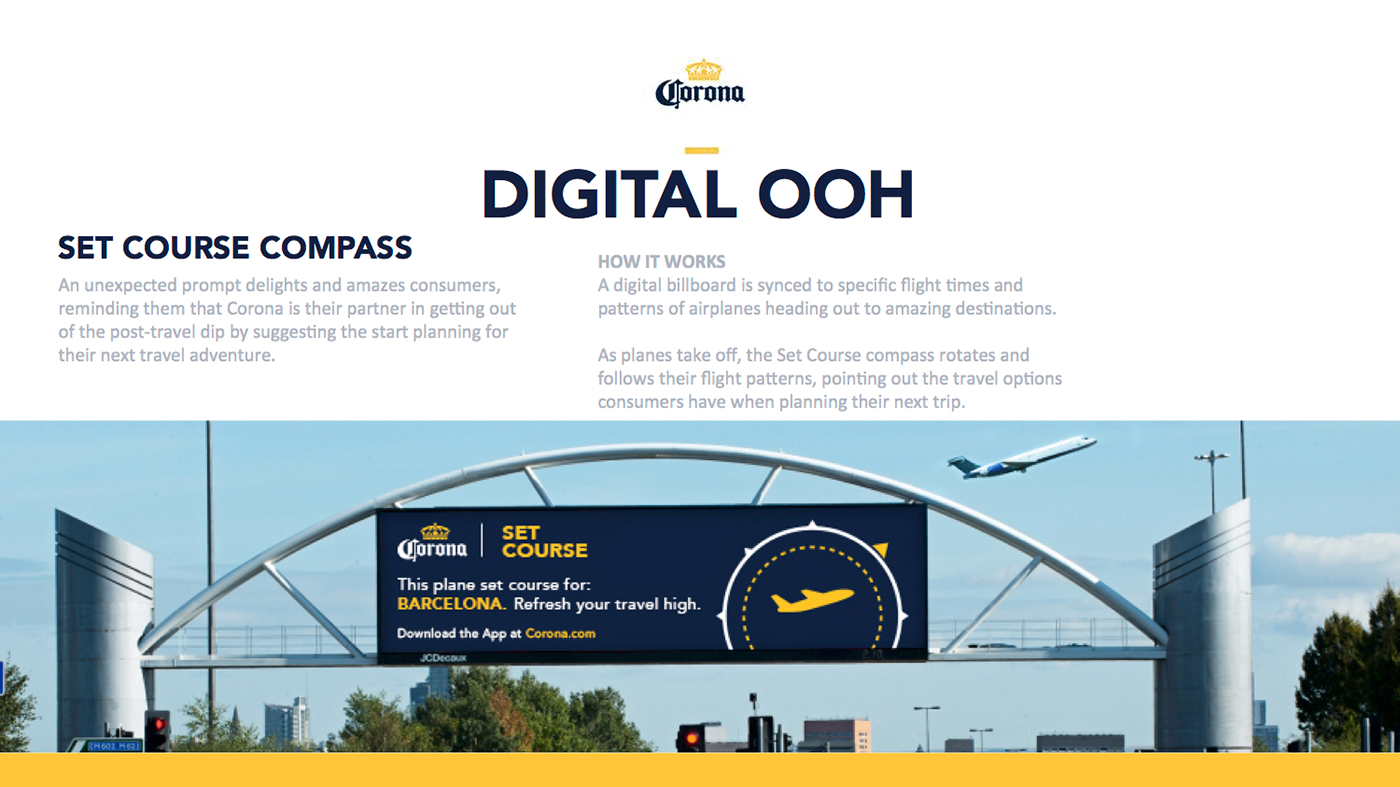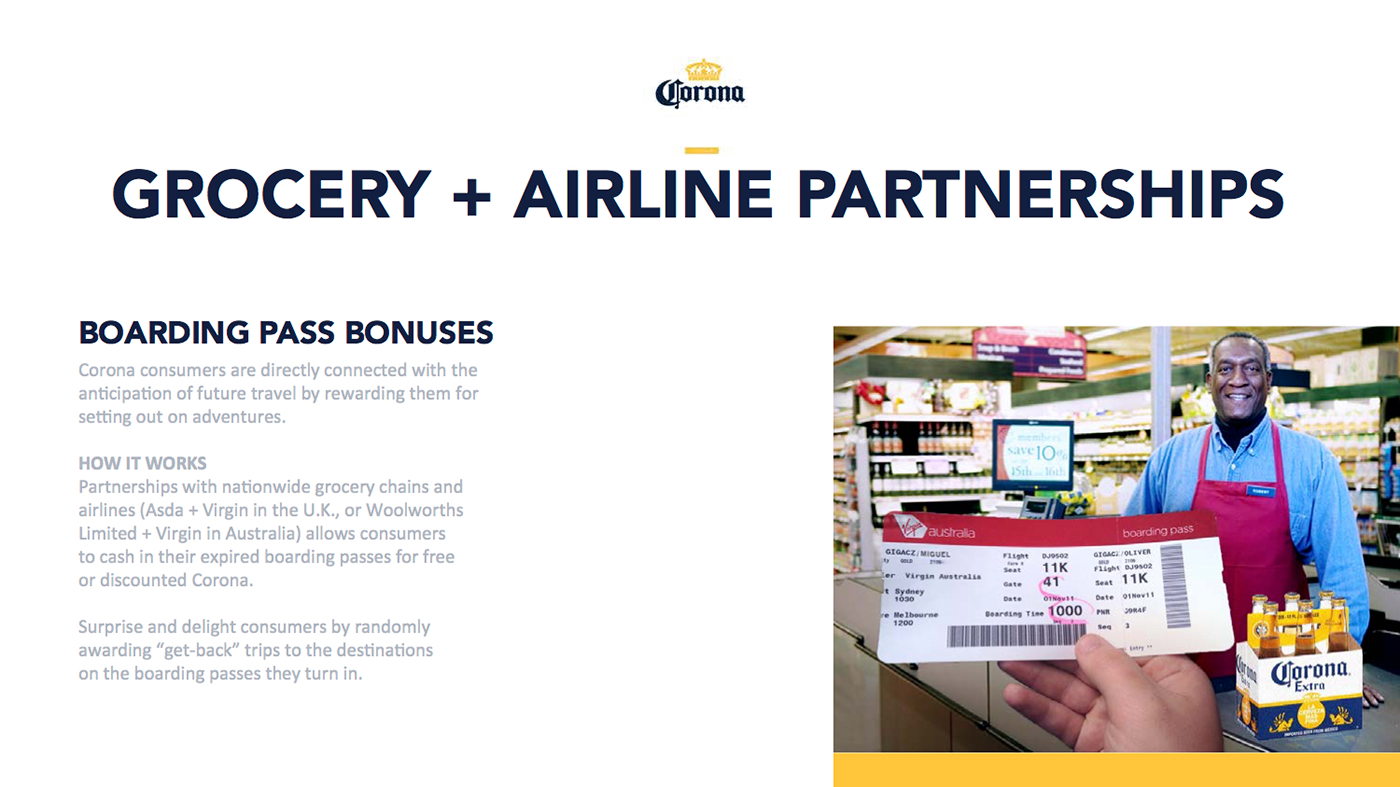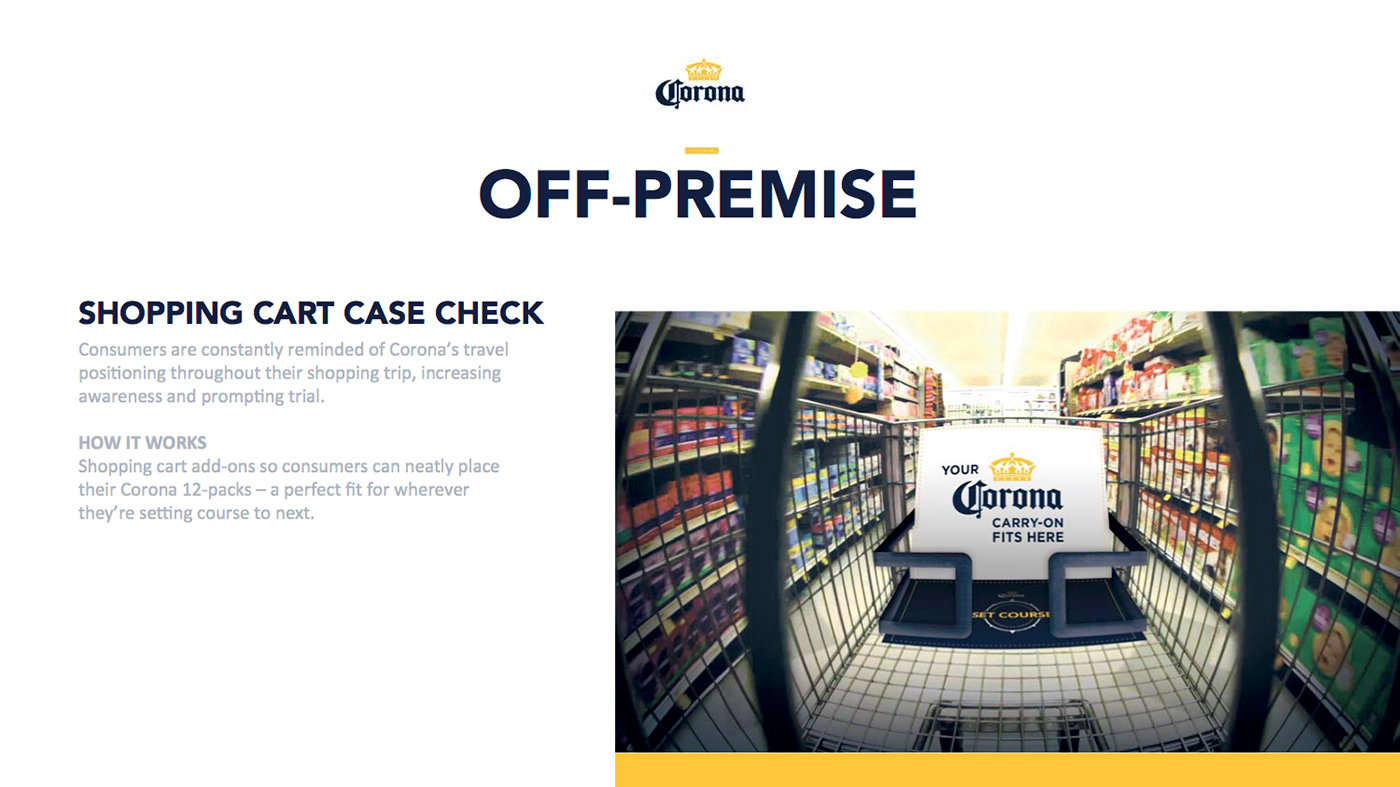 CORONA, GLOBAL BUSINESS CAMPAIGN - PITCH DECK
When Corona wanted a global, integrated campaign around a travel platform, we pitched a whole new look, urging them to Set Course. The concept includes a global app, partnership ideas, digital and social ideas, as well as retail and experiential executions.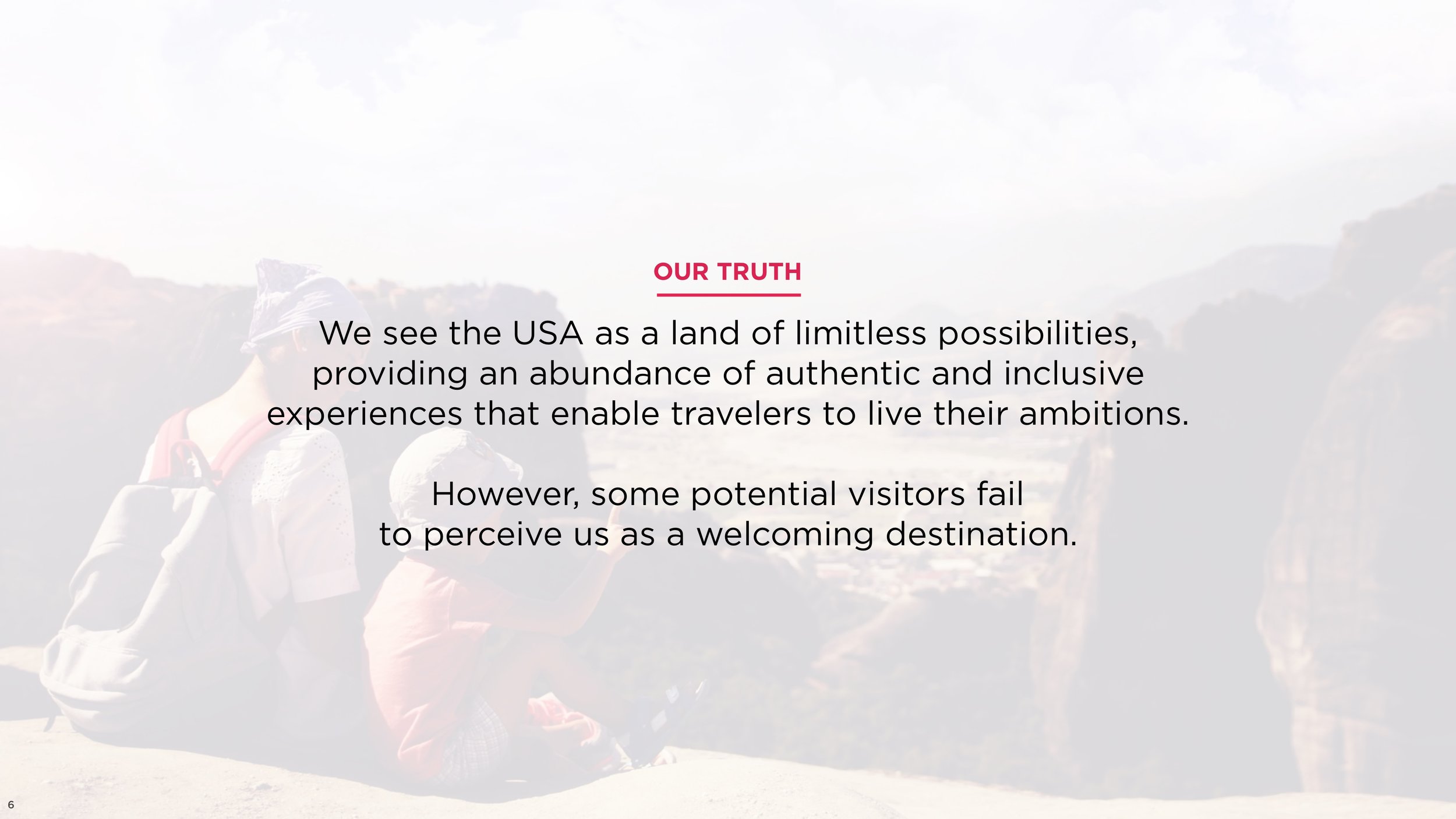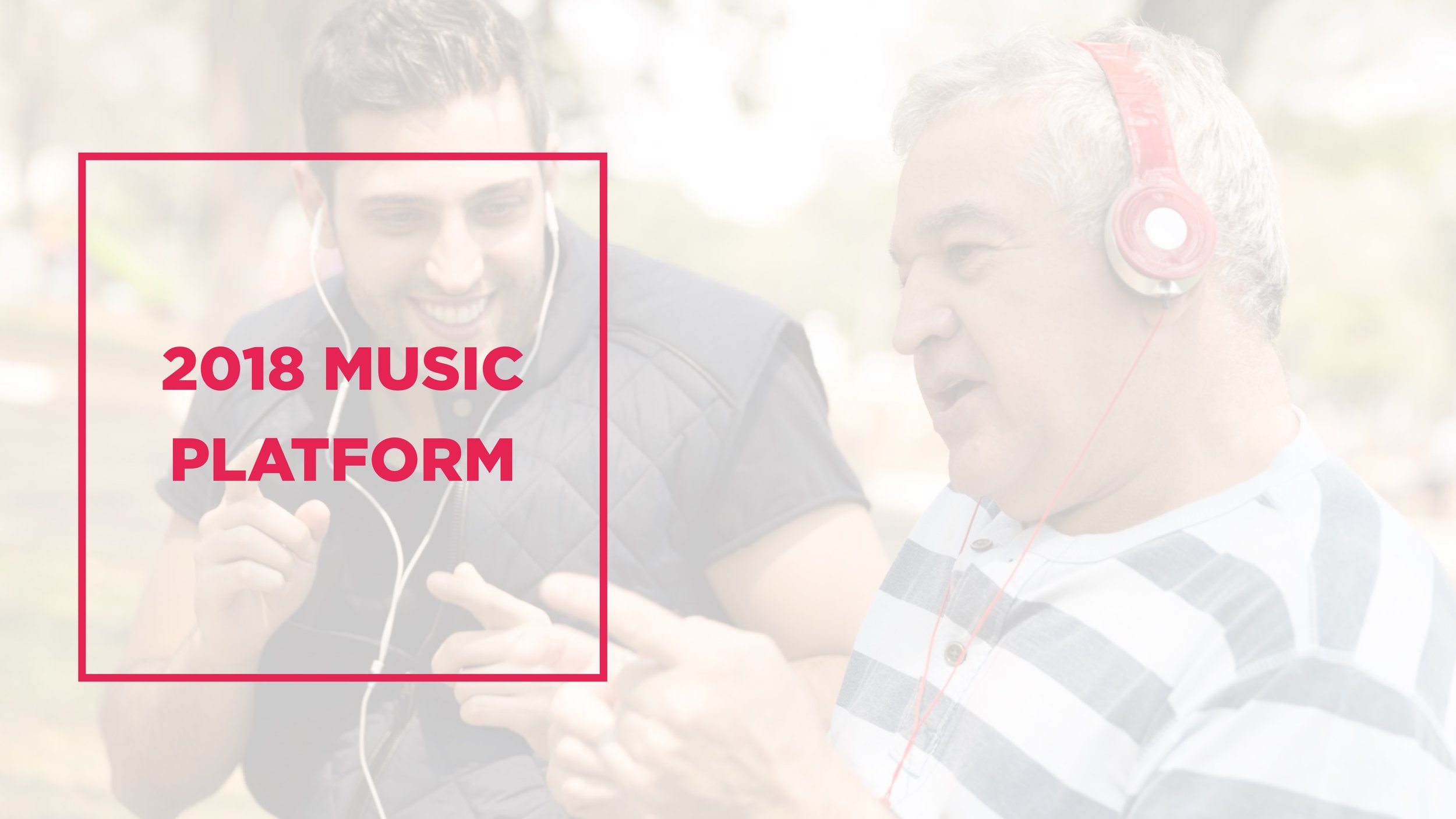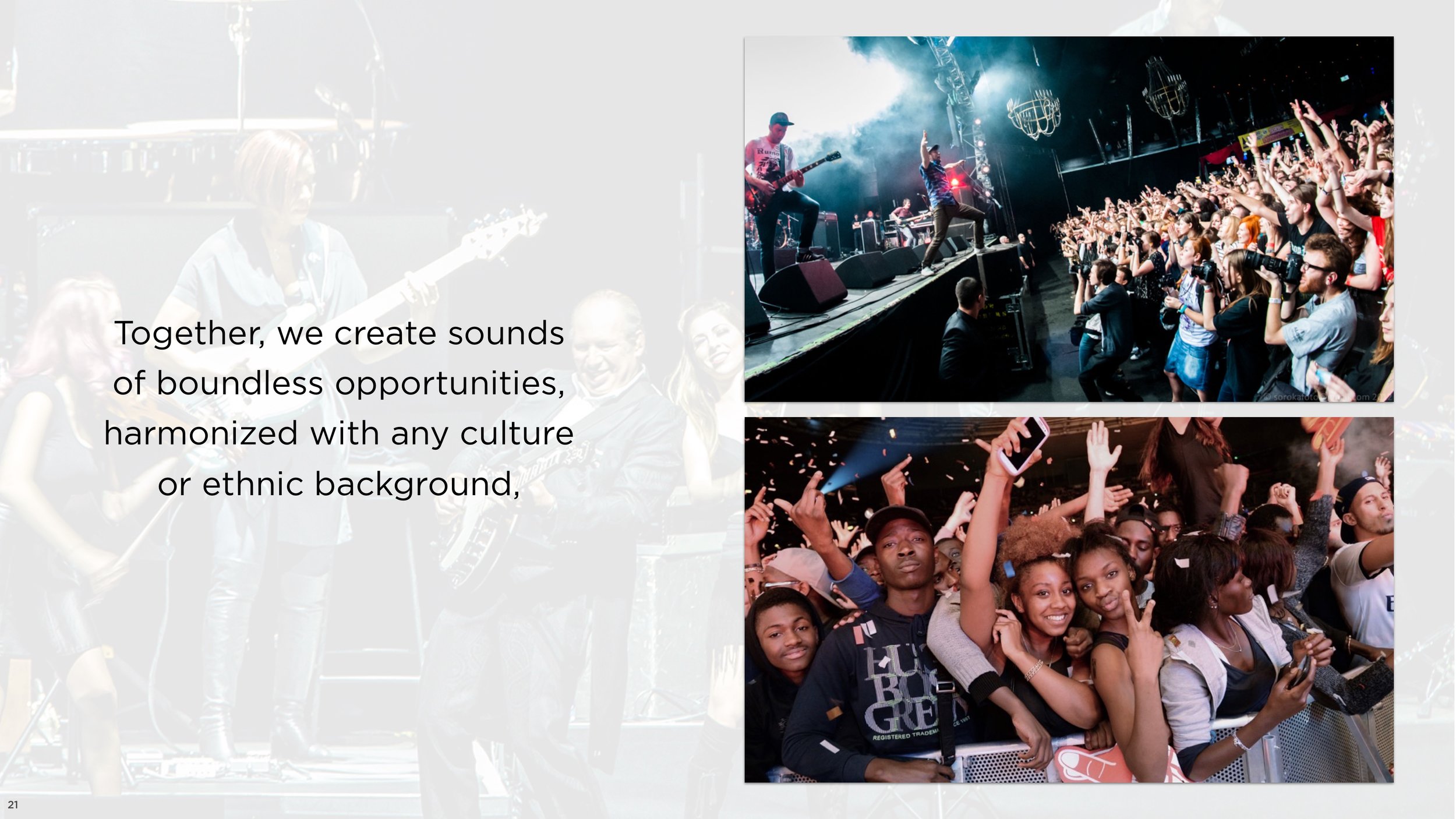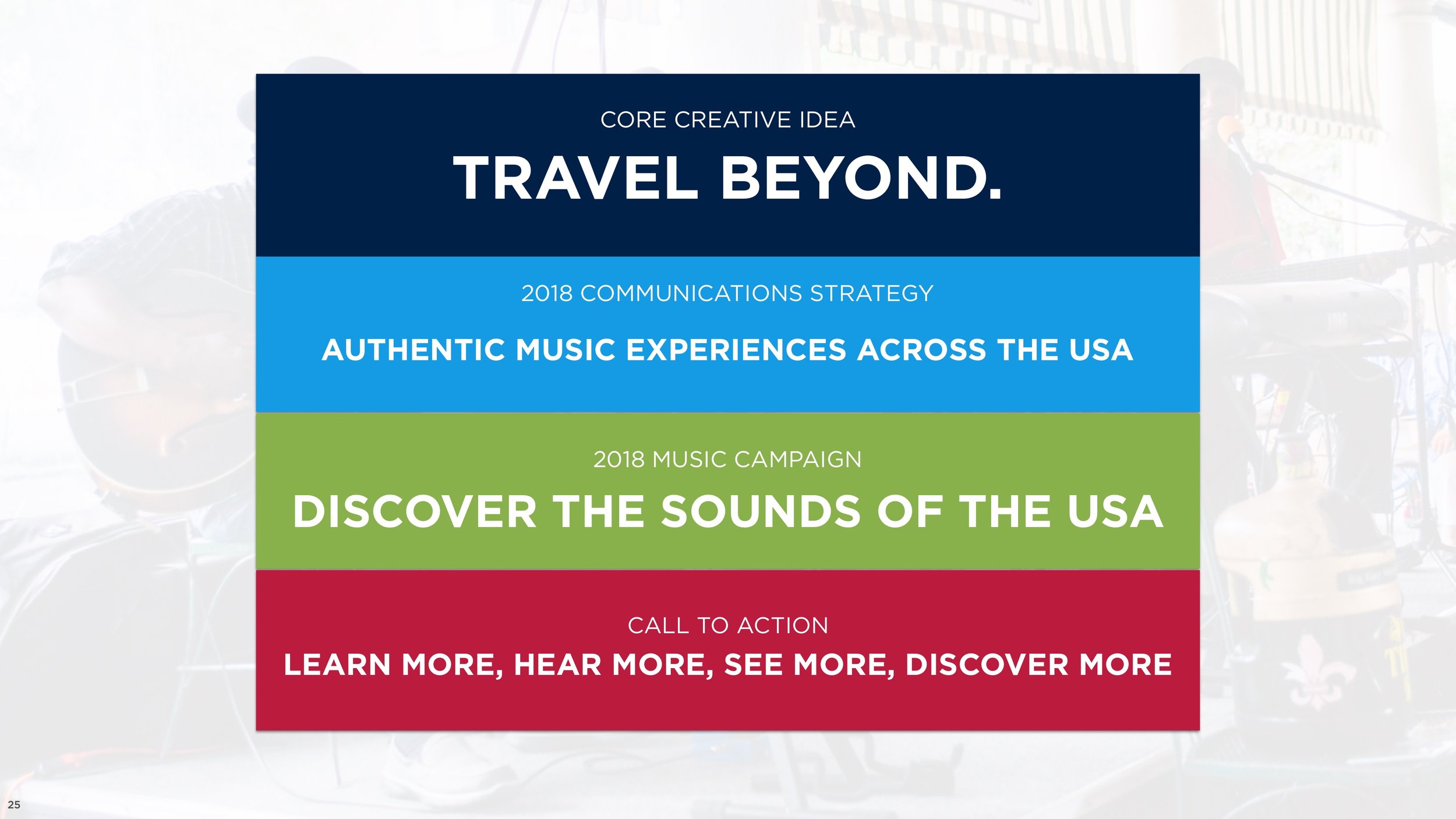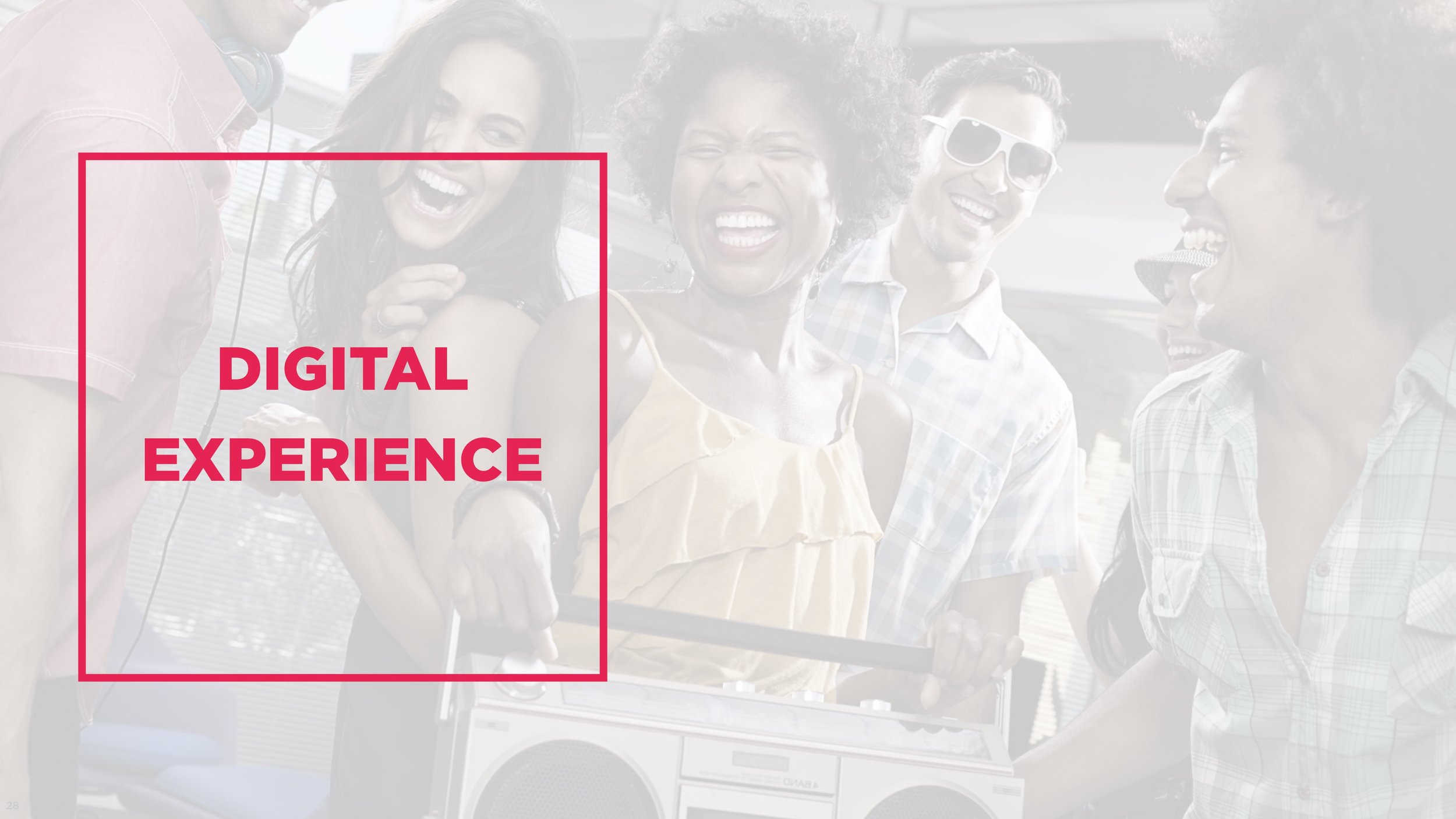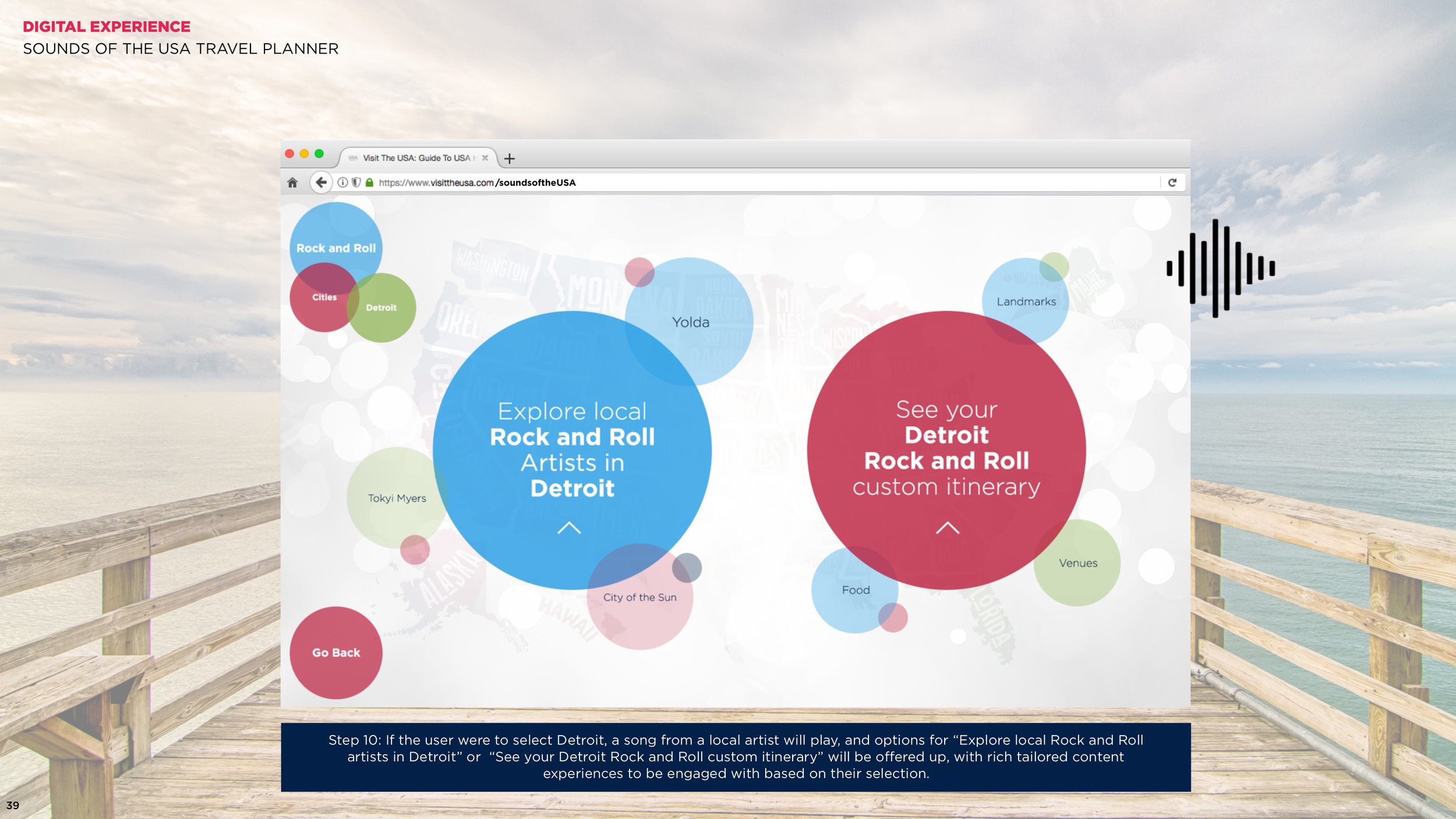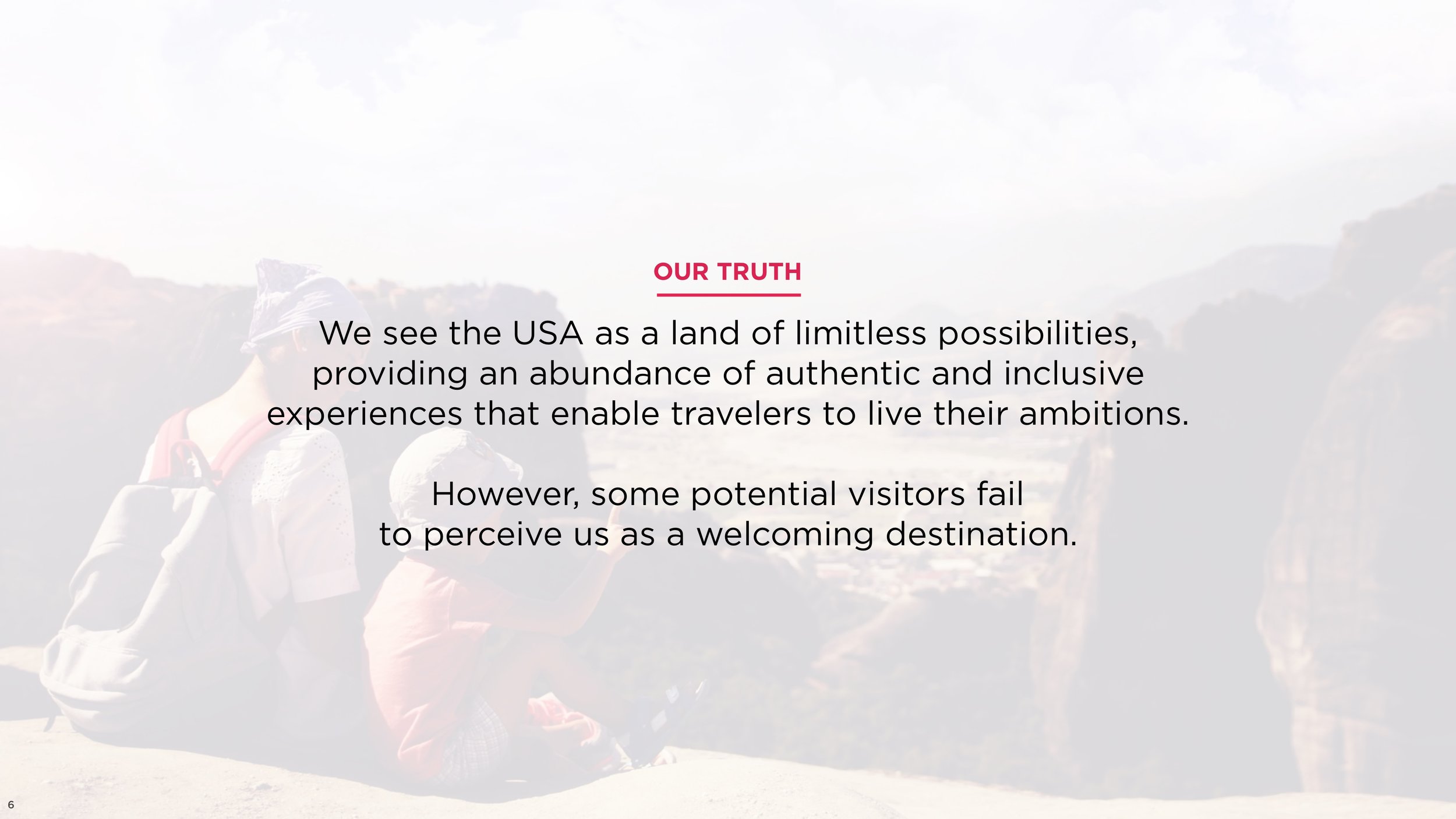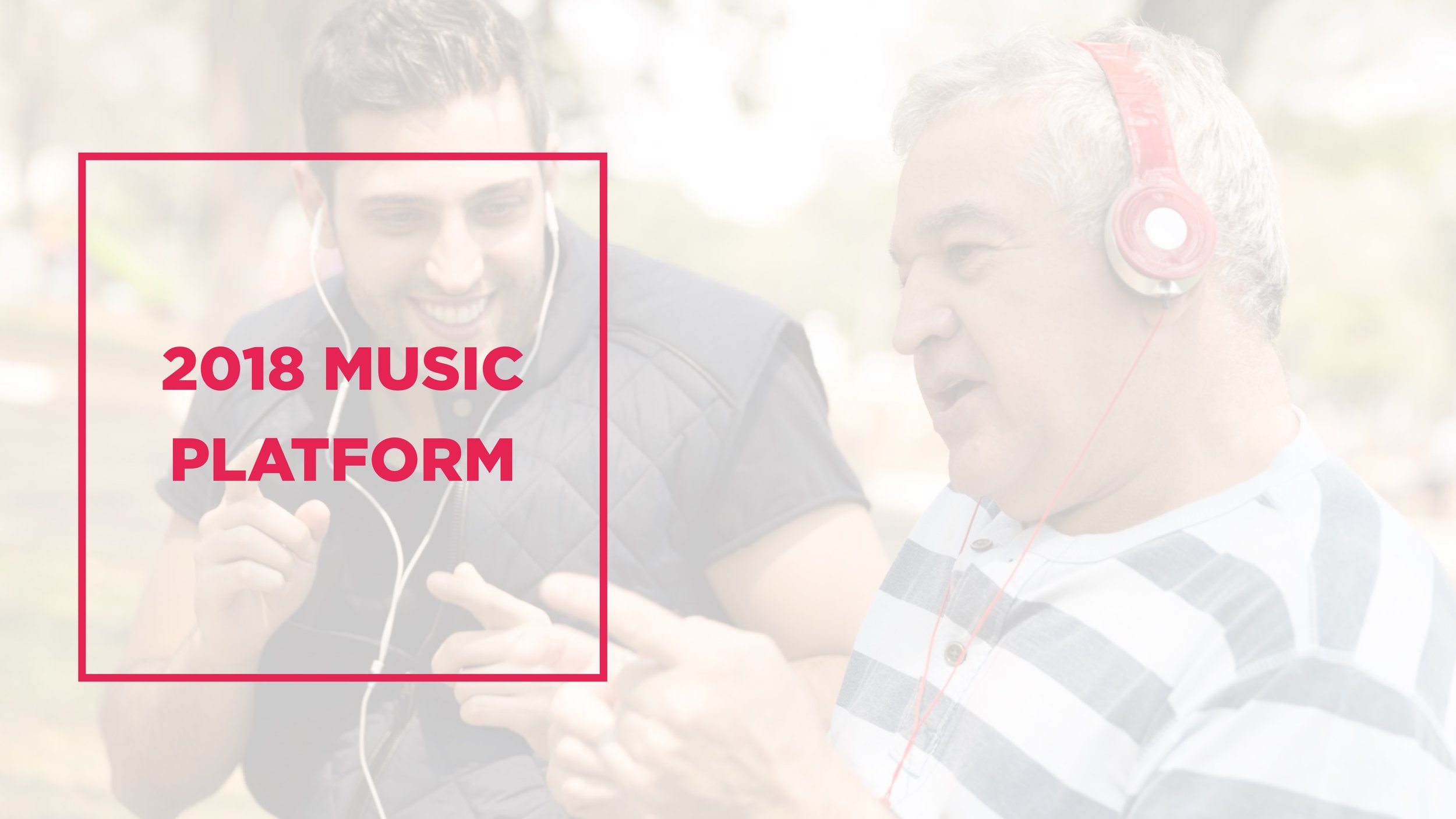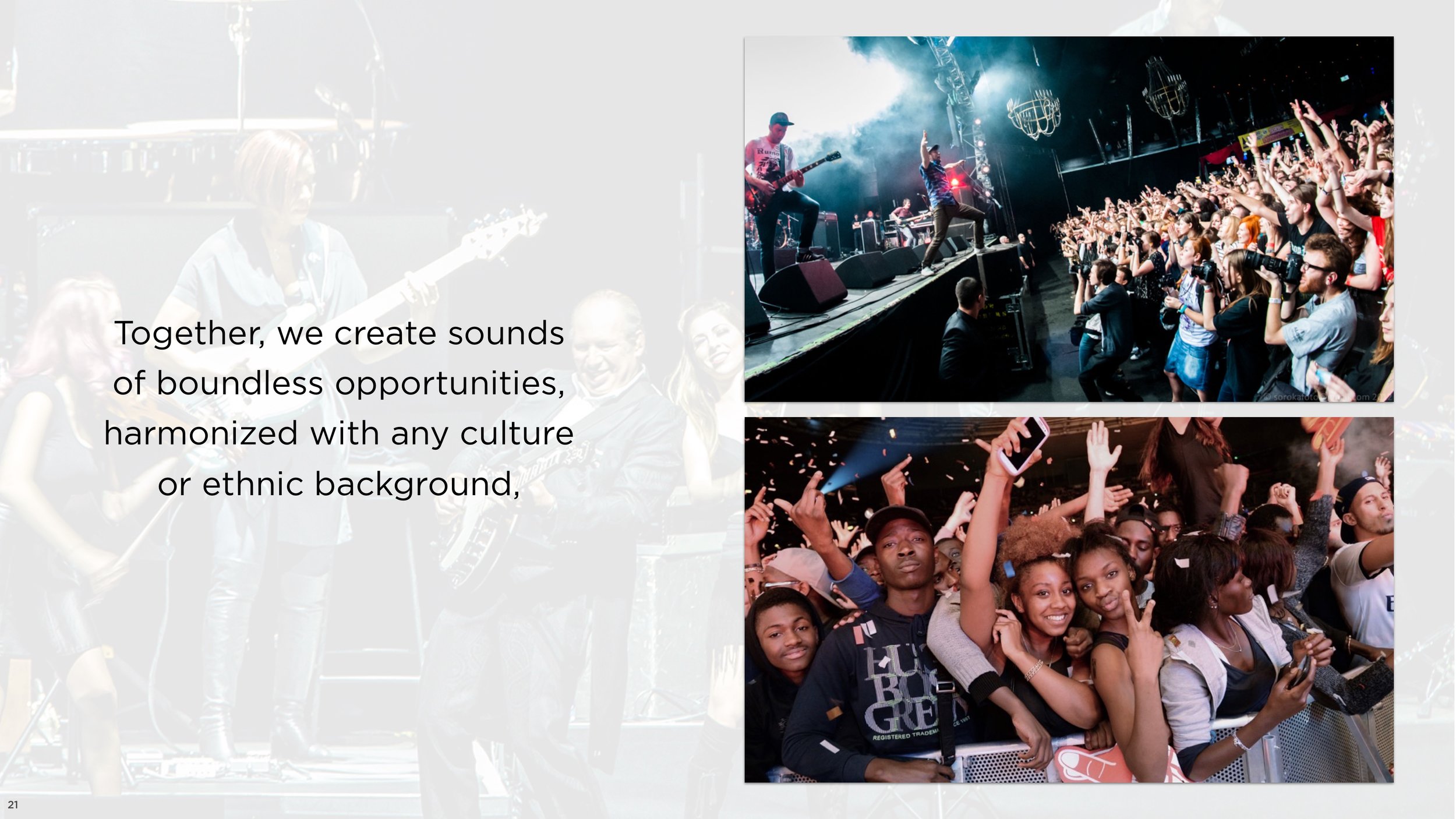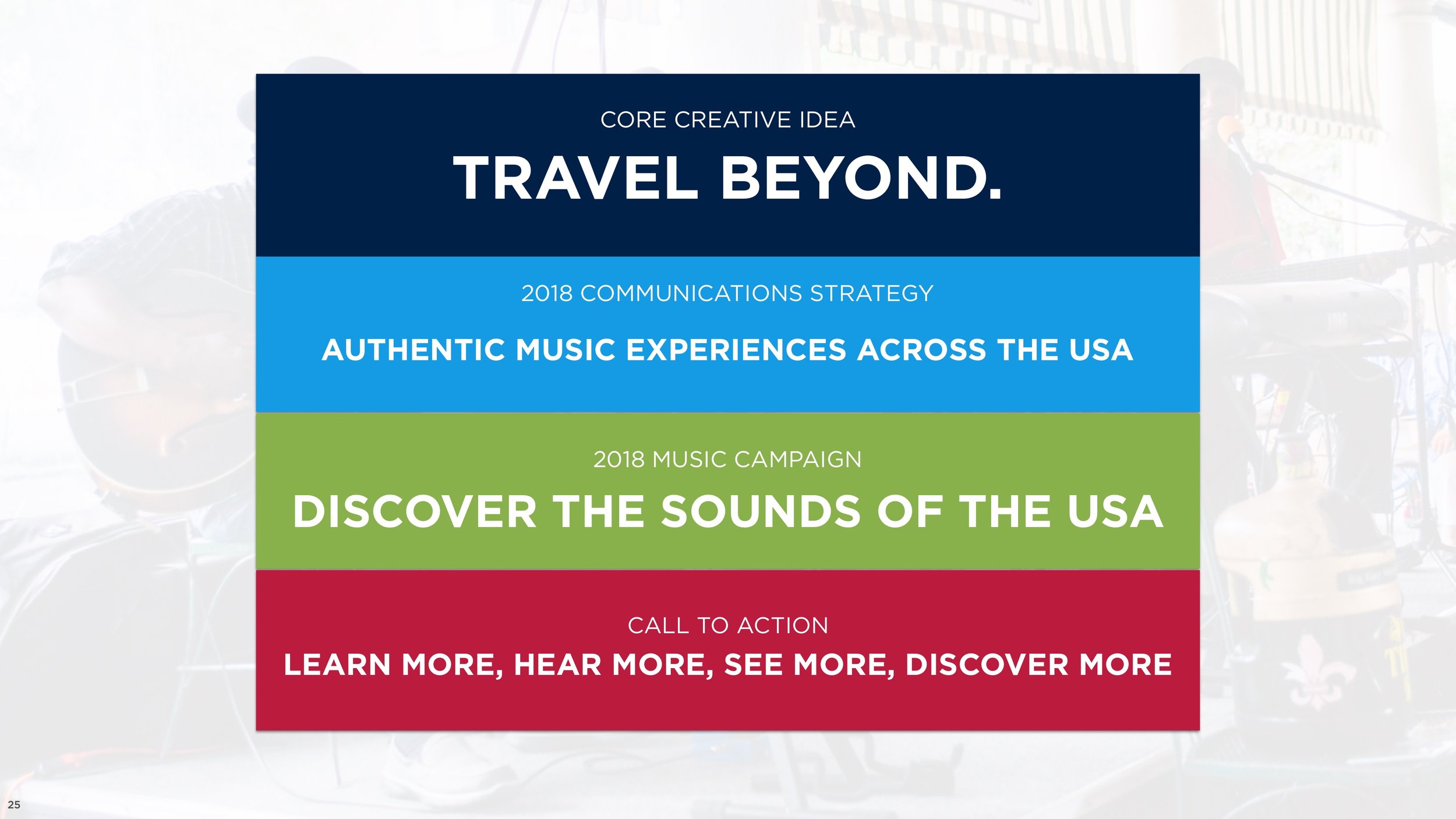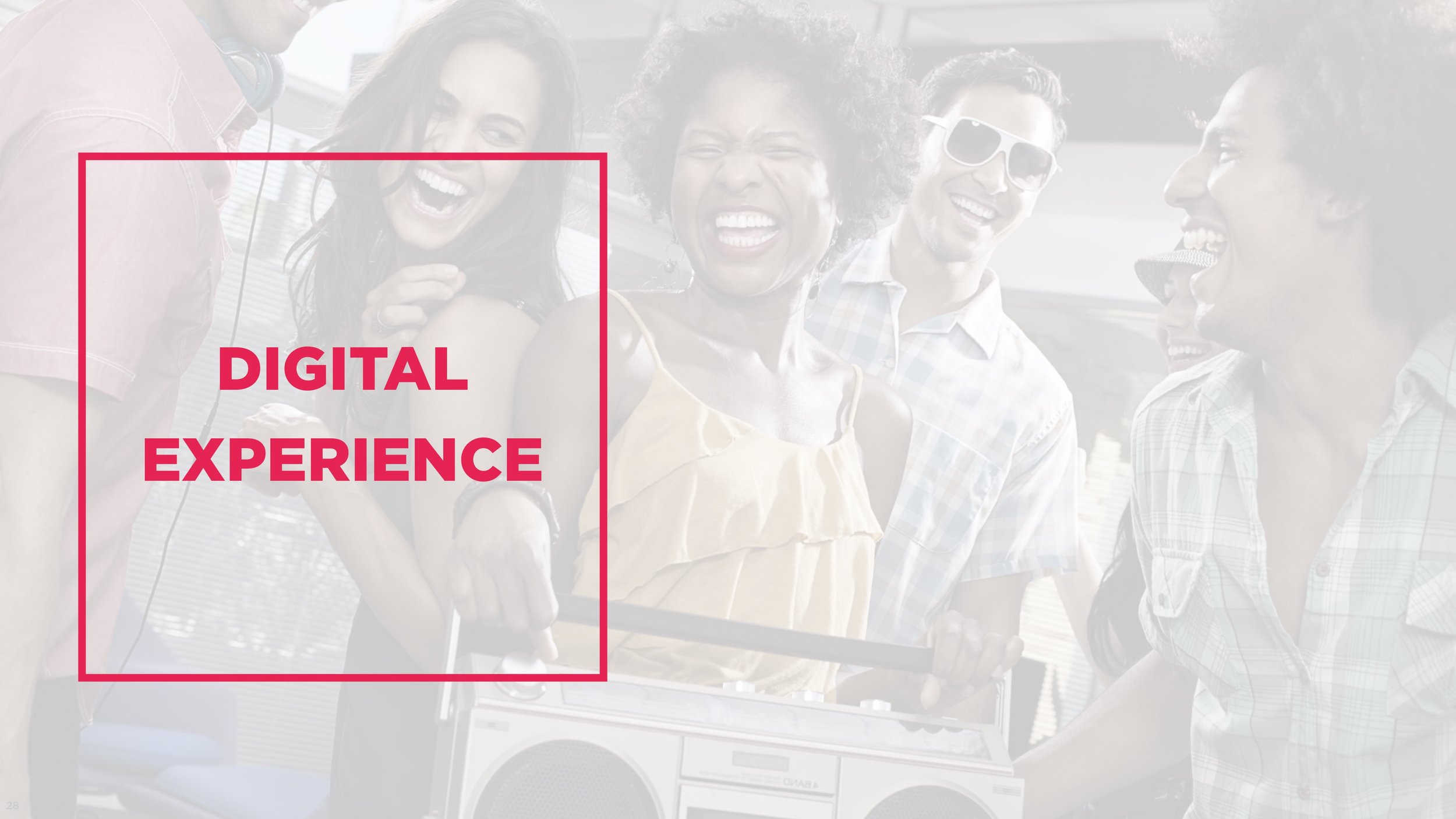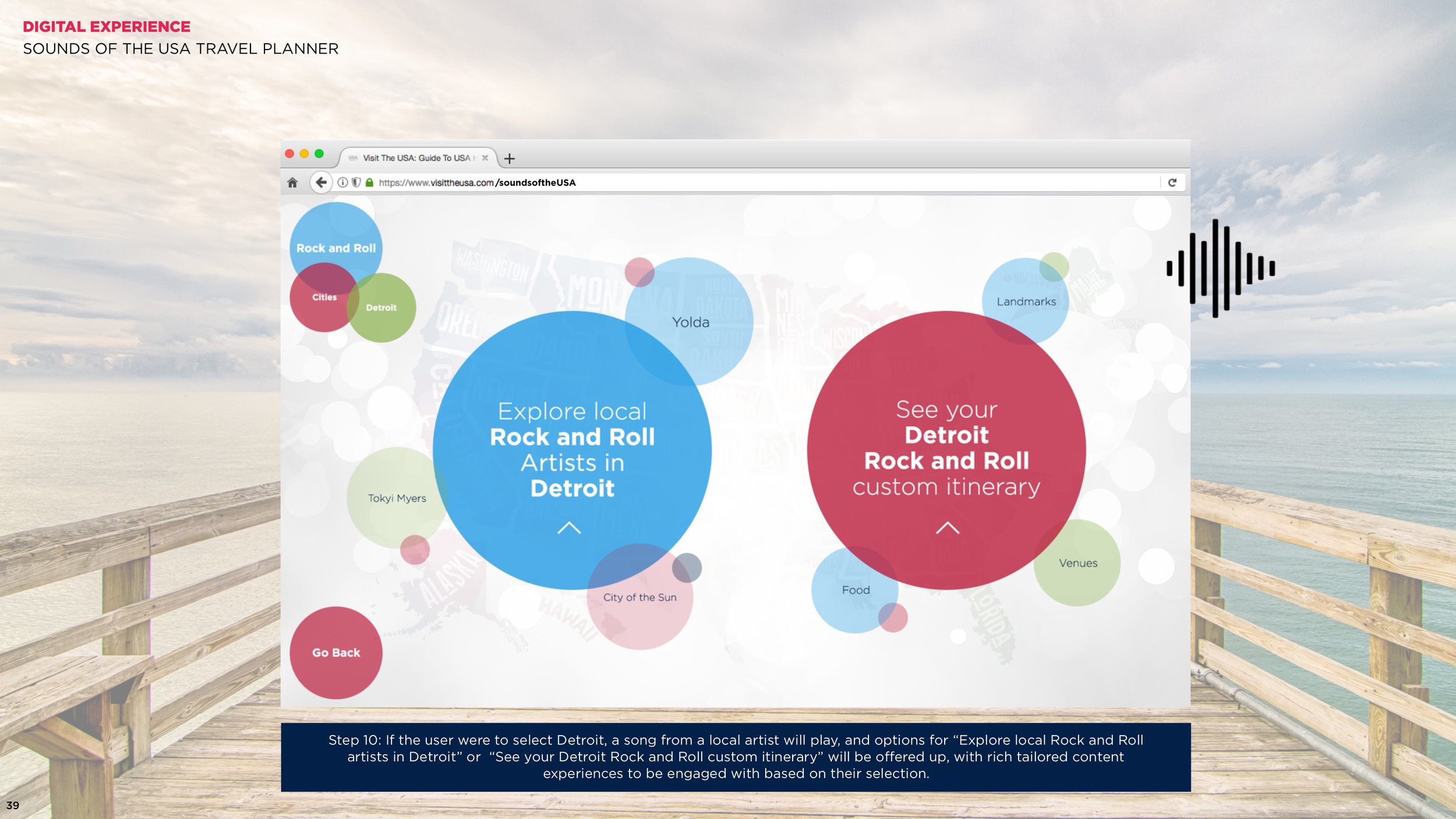 BRAND U.S.A - AOR PITCH DECK
Brand USA is the global marketing arm for tourism in the United States, responsible for driving visits to our country. While looking for a 2018 music-focused campaign, we took a step above to present a three-year positioning plan centered around the concept: Travel Beyond. The result was a formula for producing creative assets across campaigns centered on music, food, and sight-seeing.
BUDWEISER TV SPOTS - PITCH DECK
Television commercial script pitches and extensions for Budweiser's Beer Responsible Day, featuring the idea: "make a plan to make it home." The ideas fit into the existing brand approach, to be more direct and upfront, positioning Budweiser as a trusted friend and advisor during epic nights out.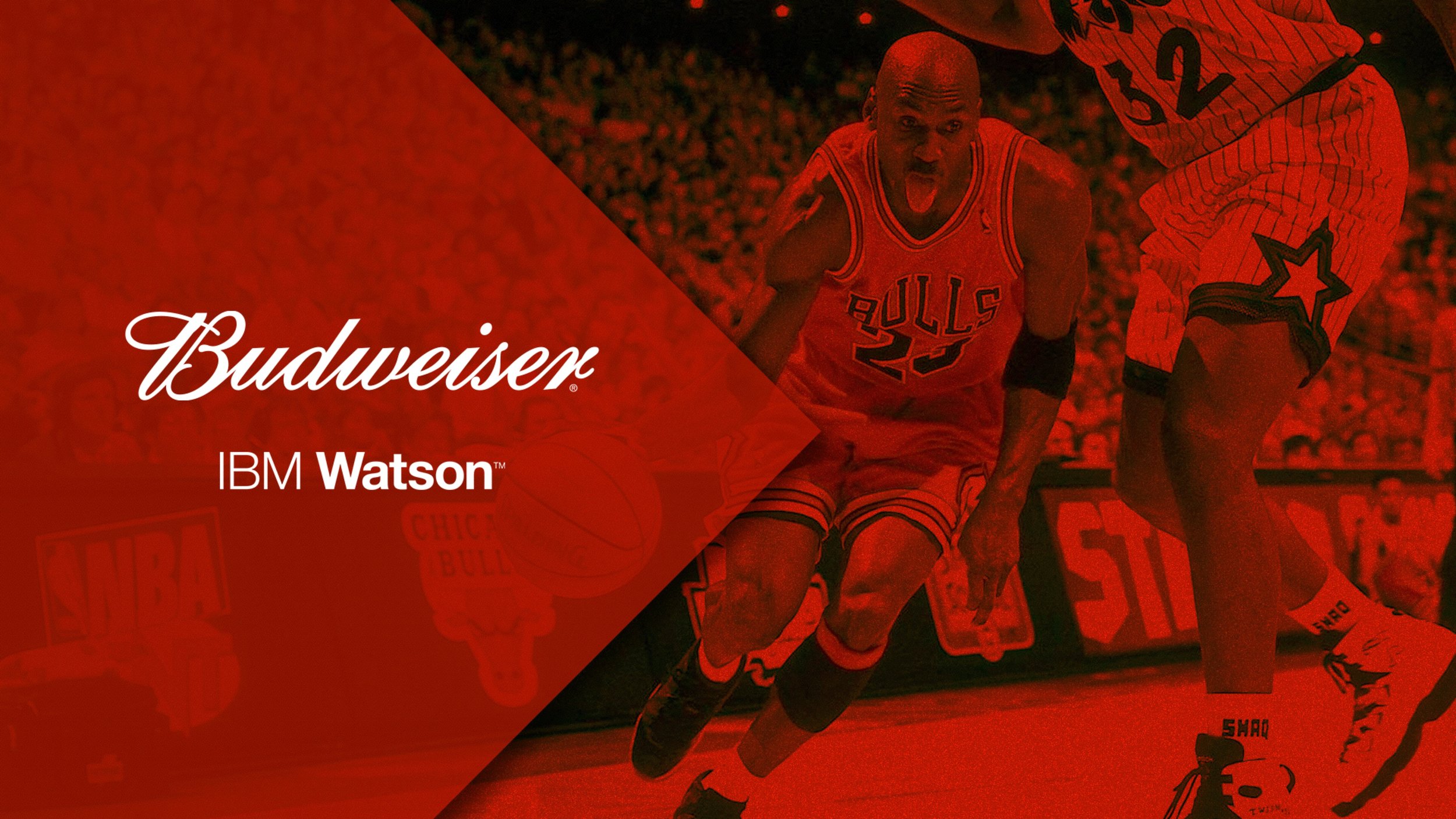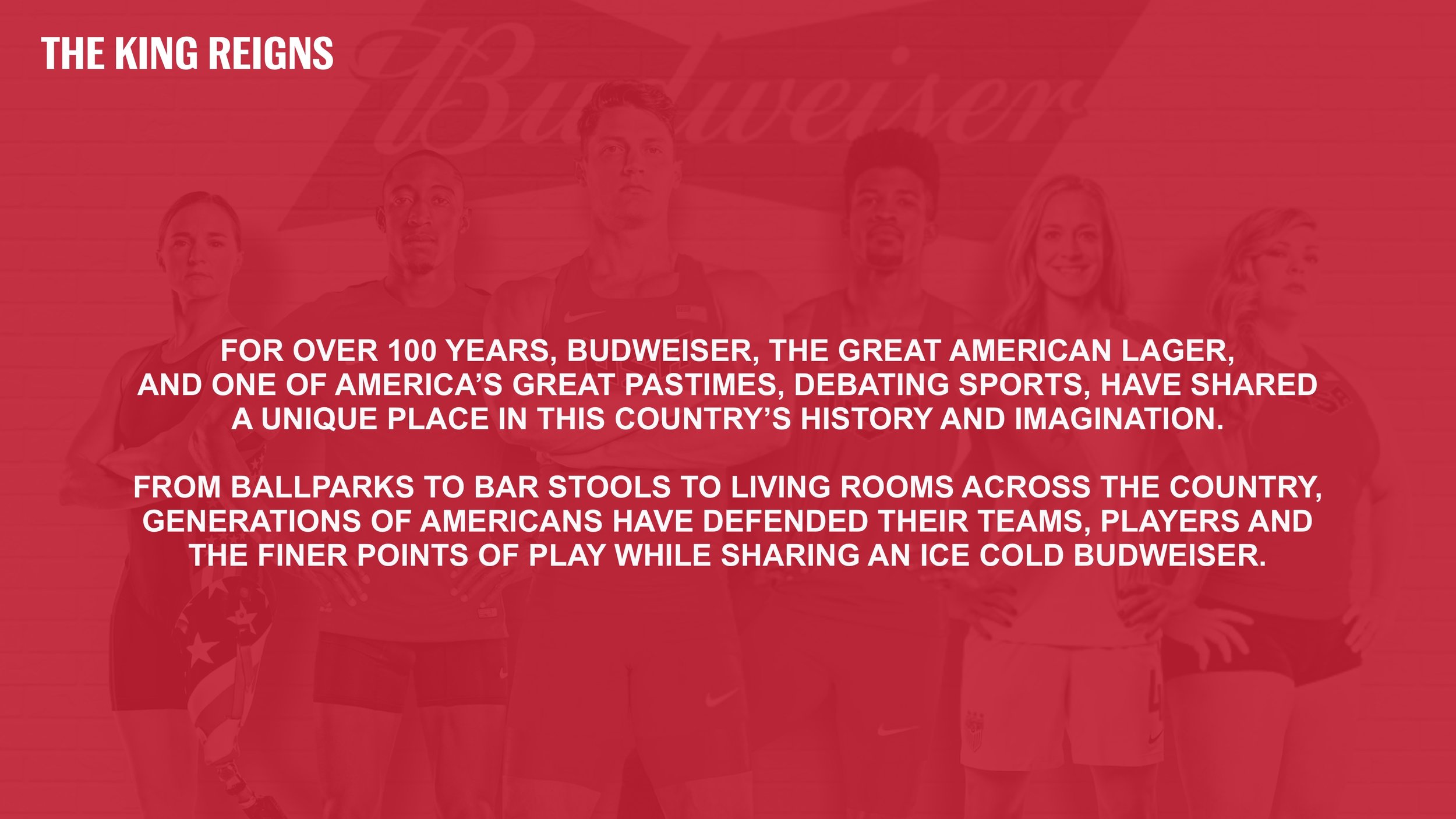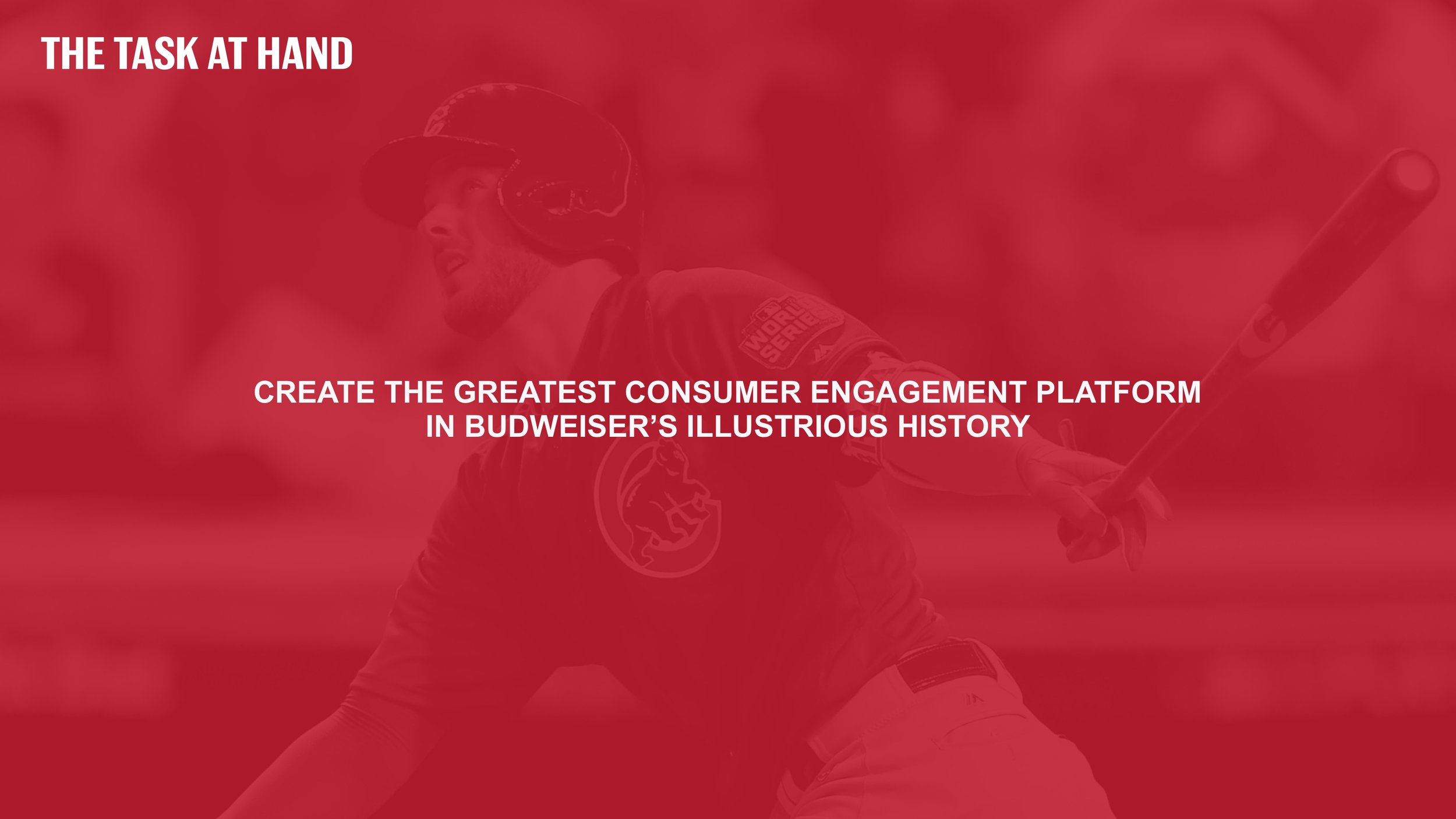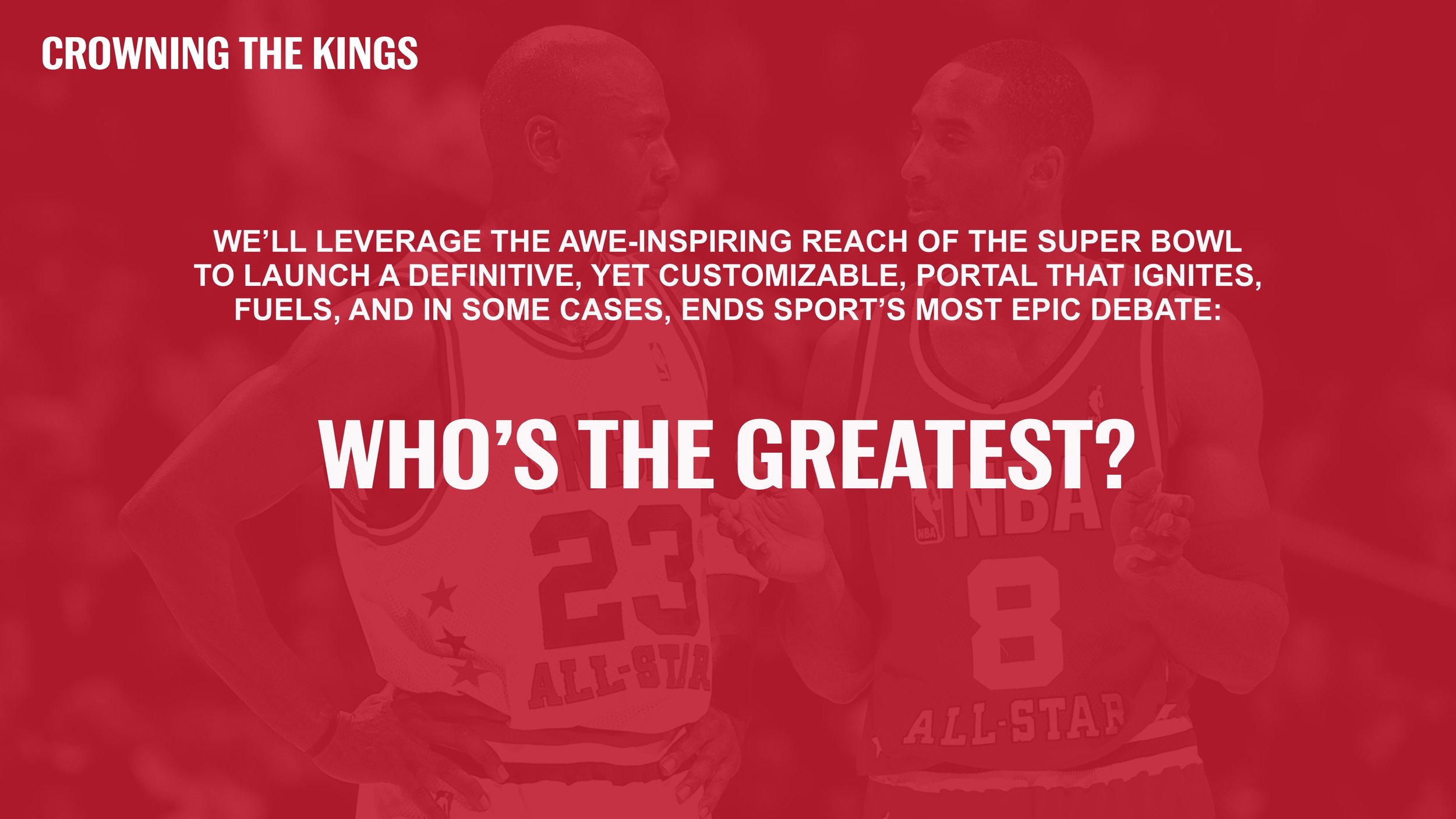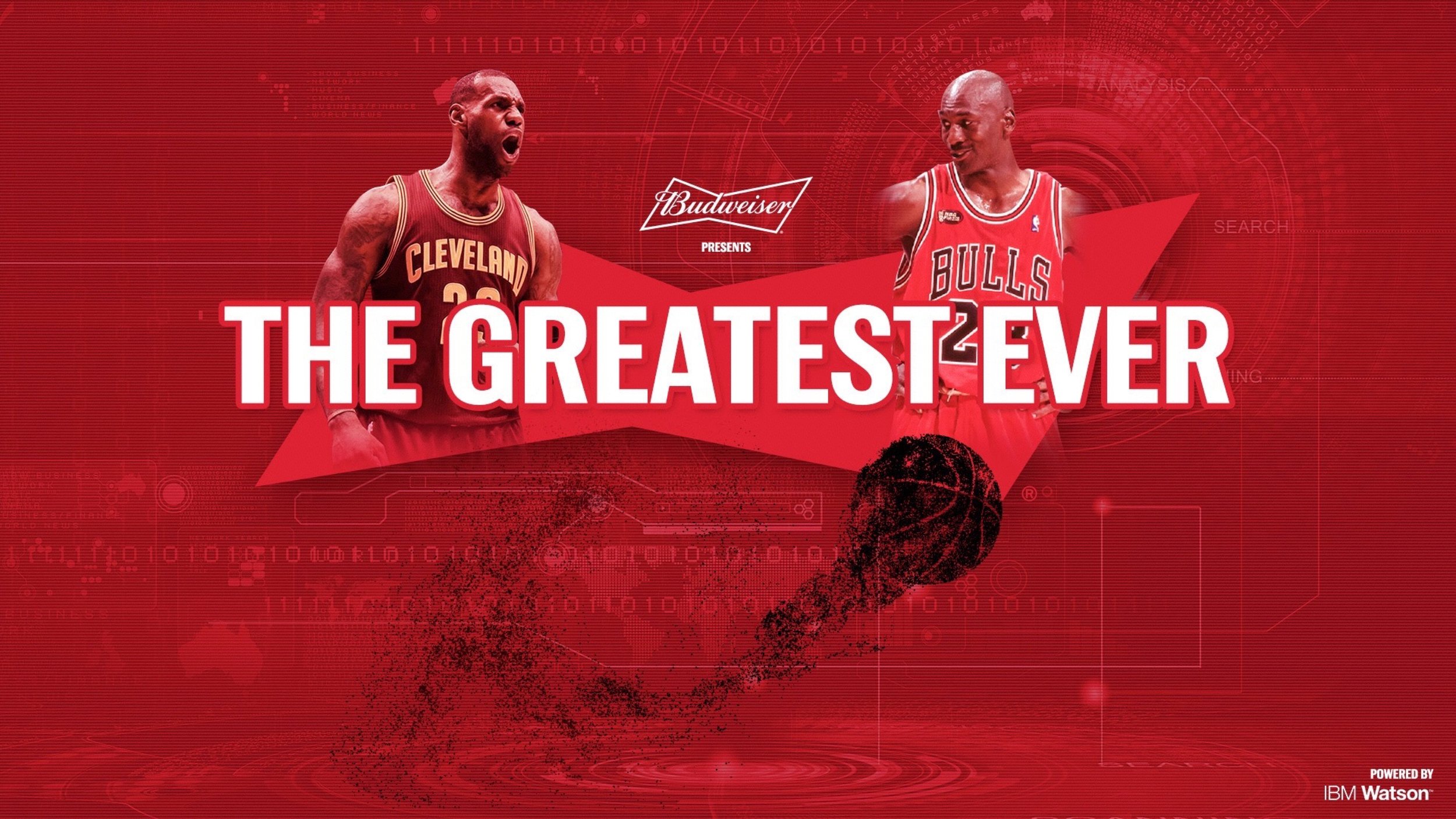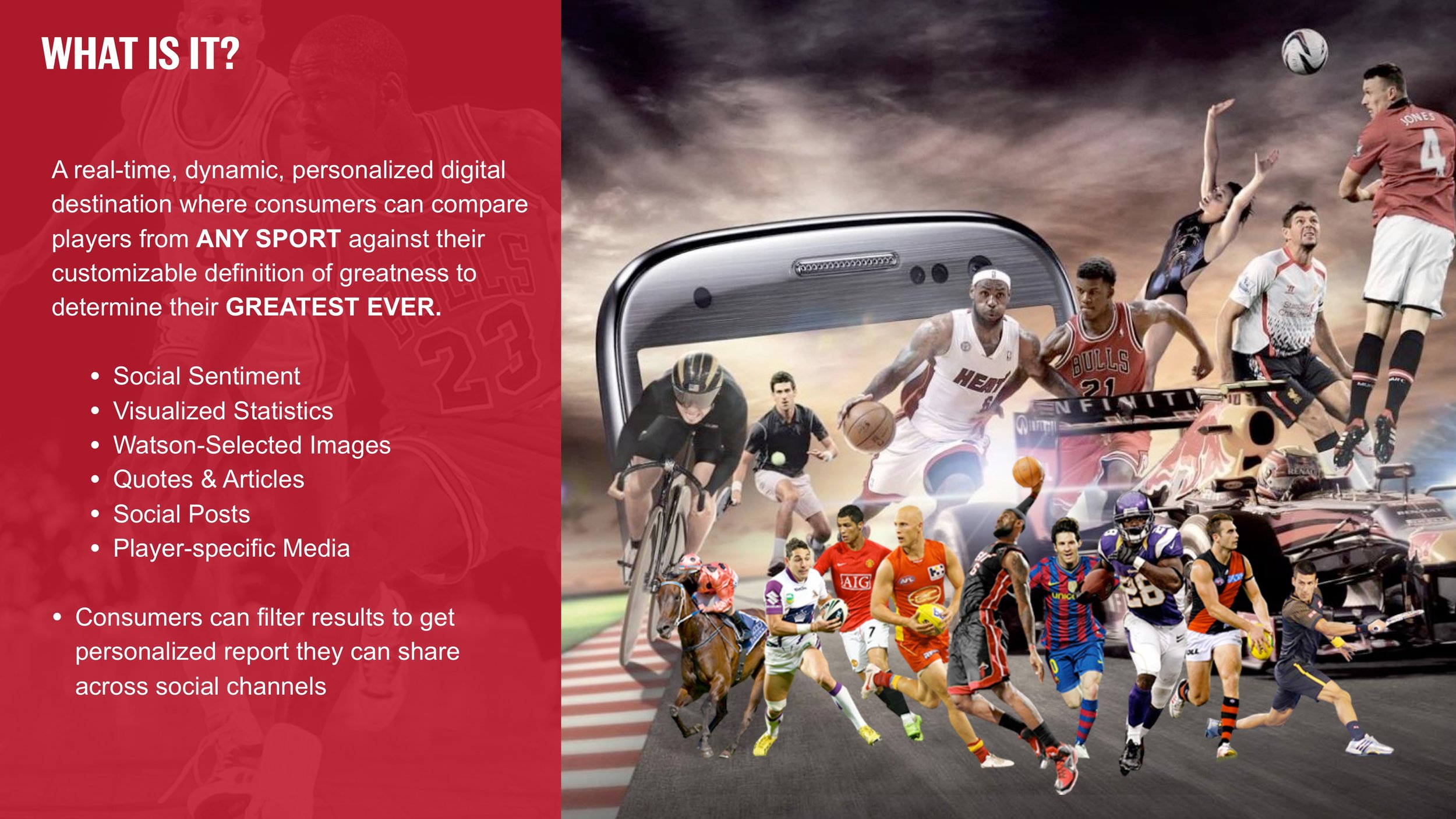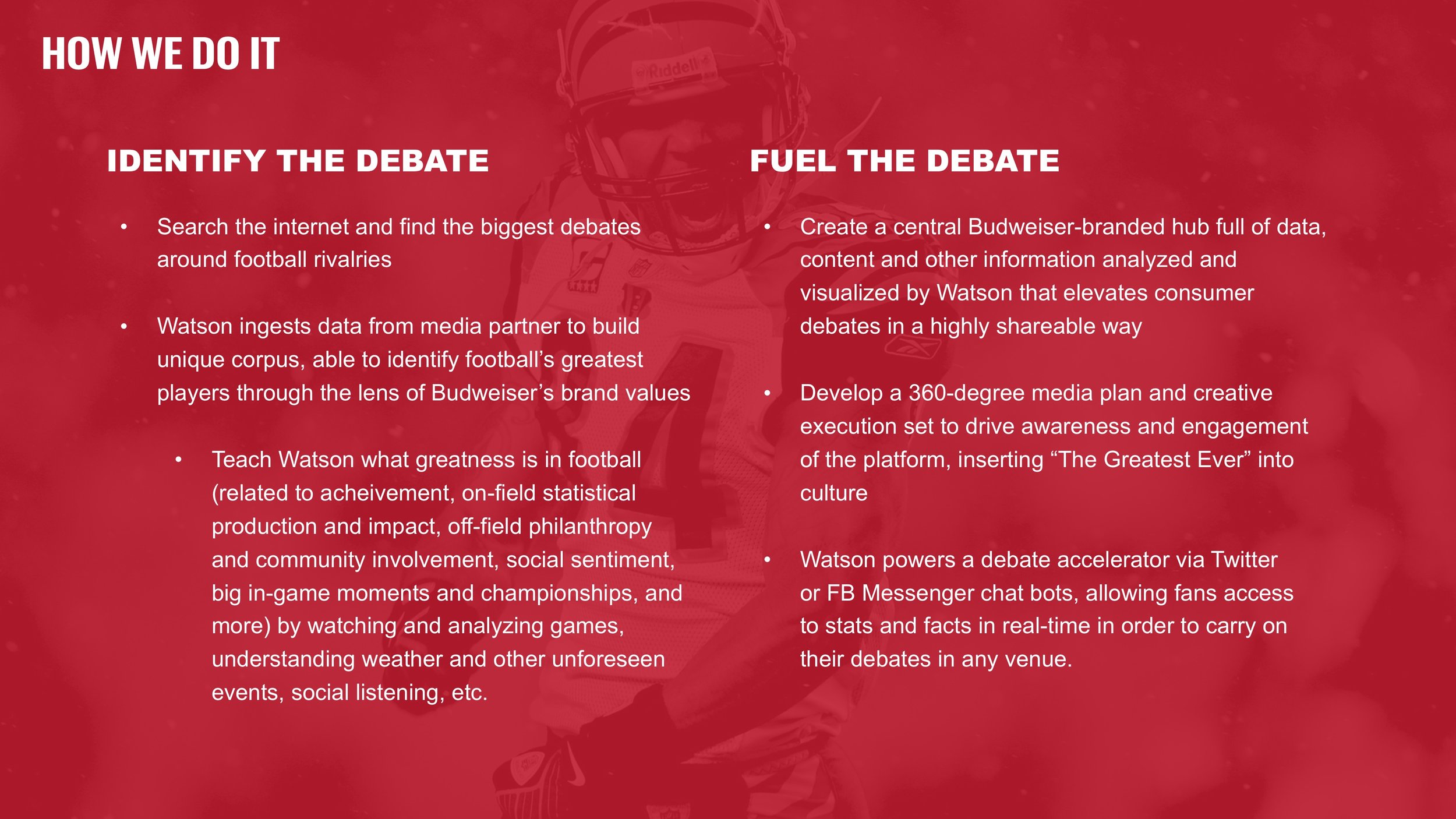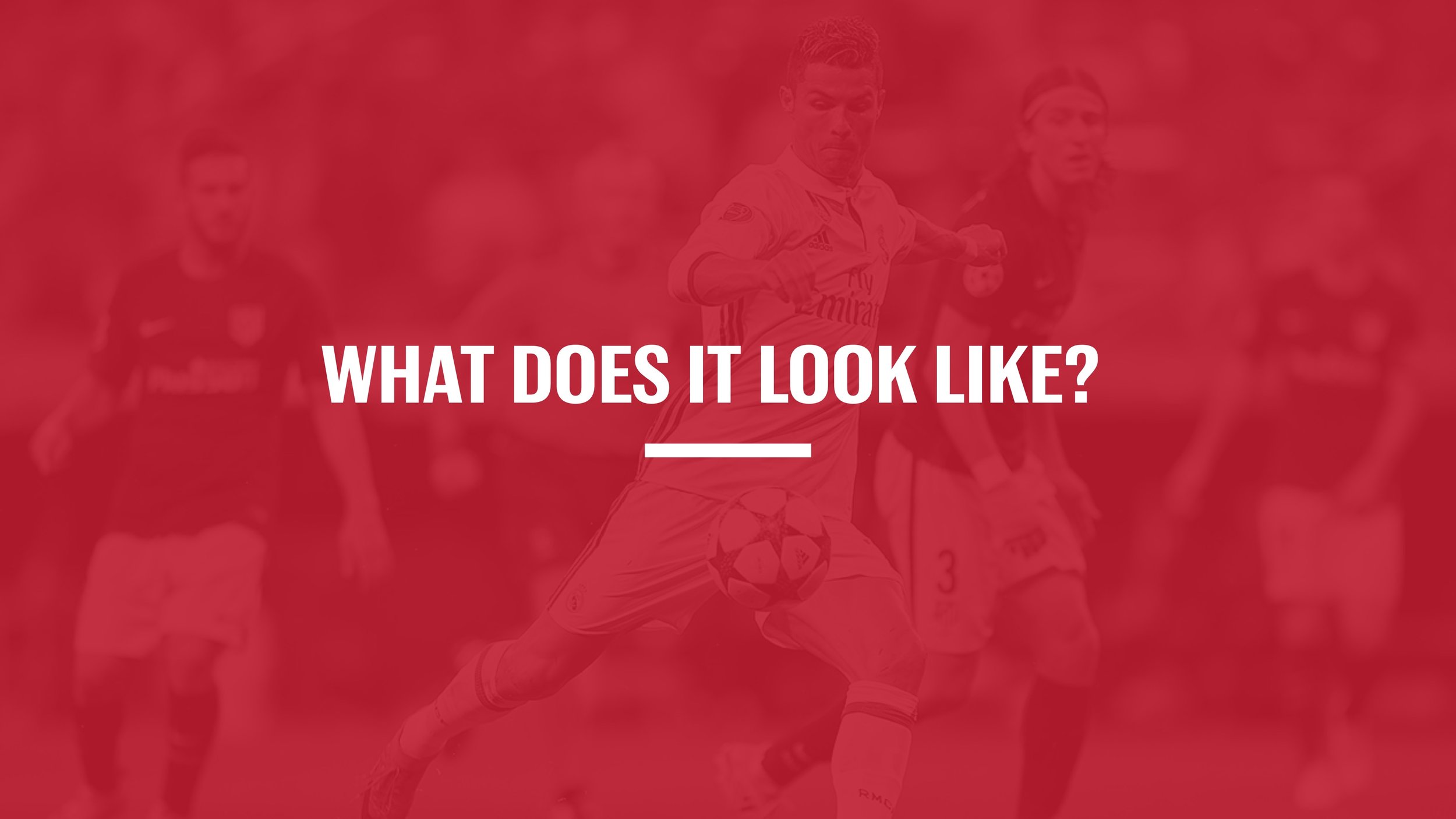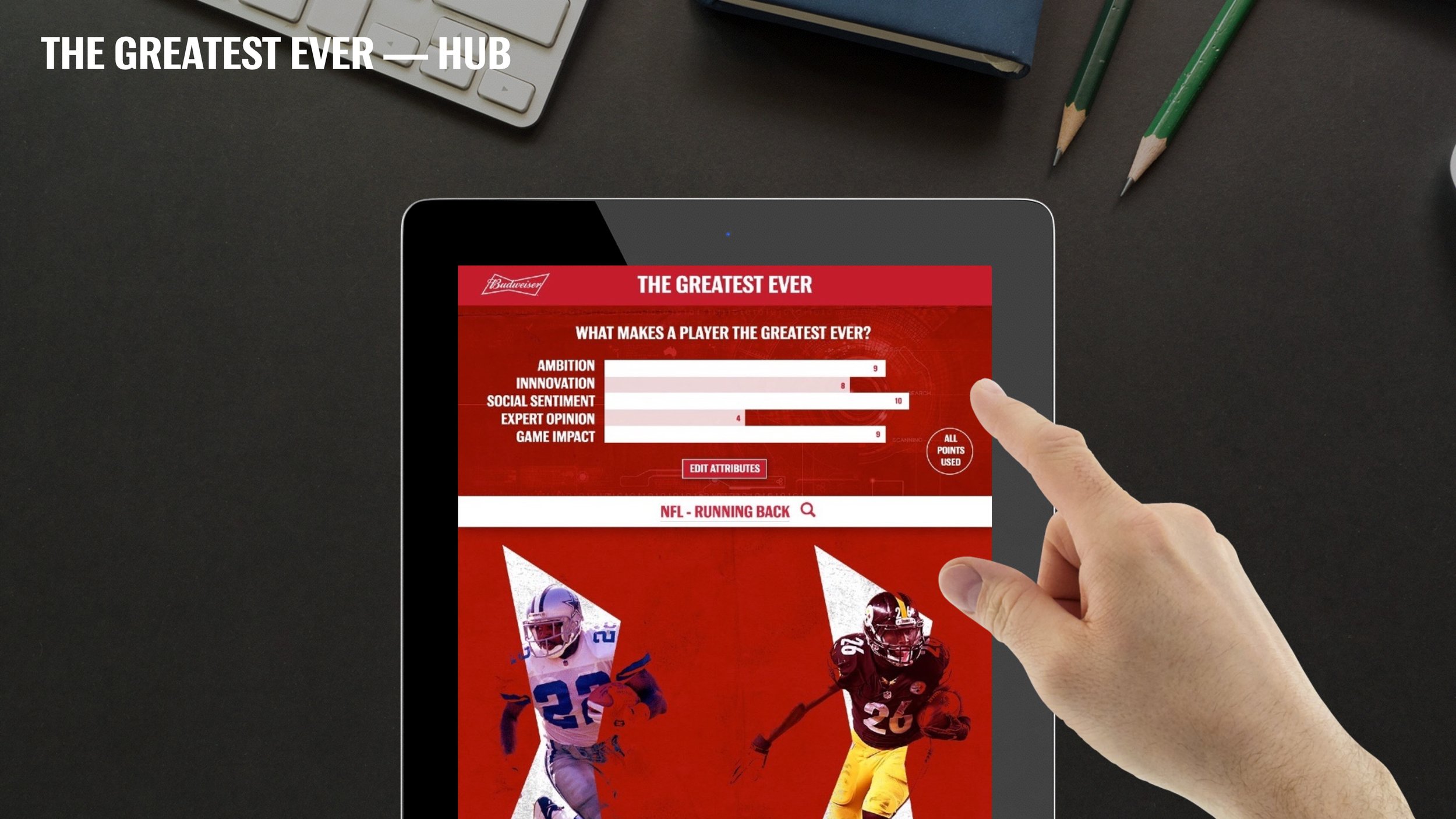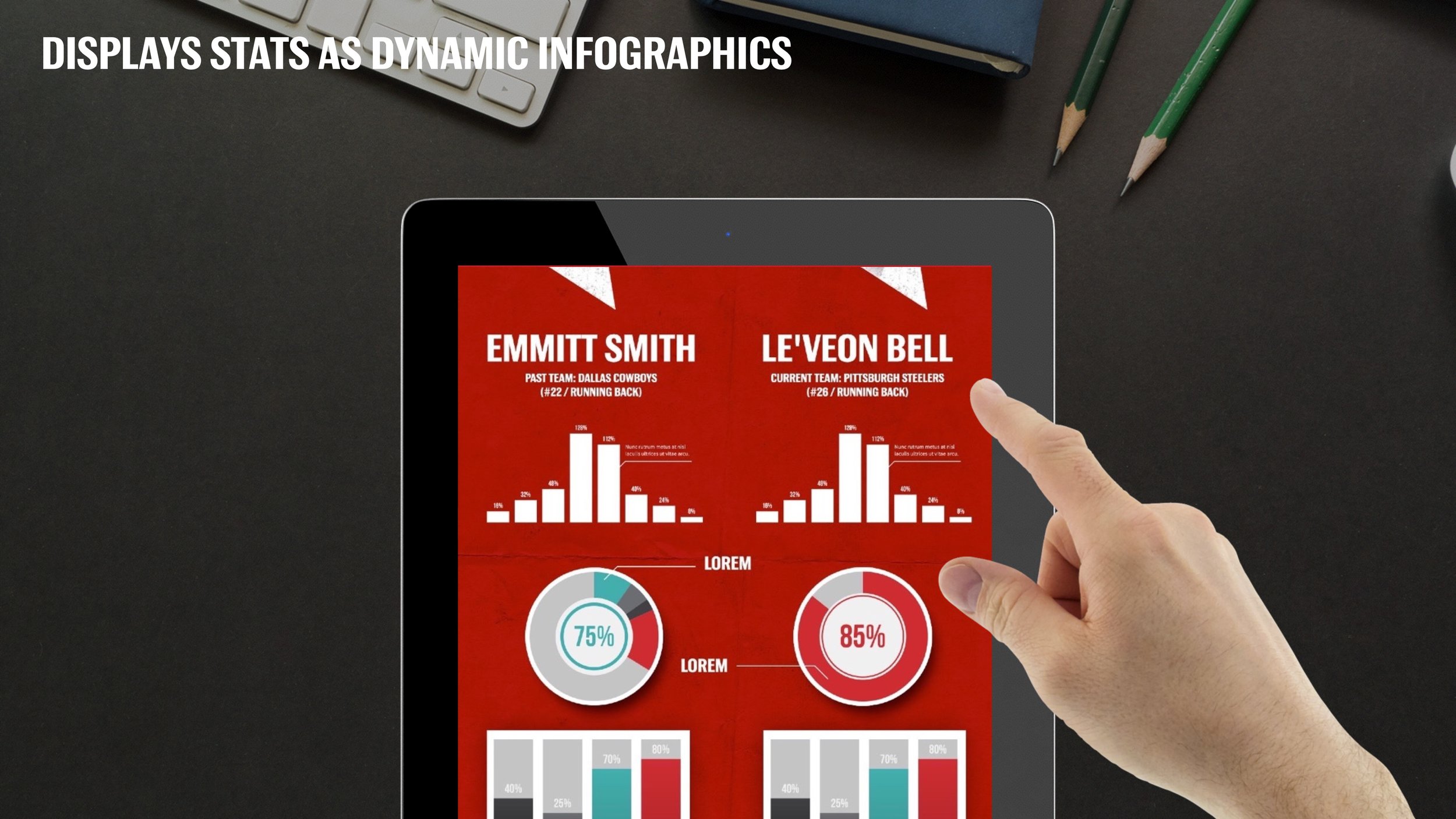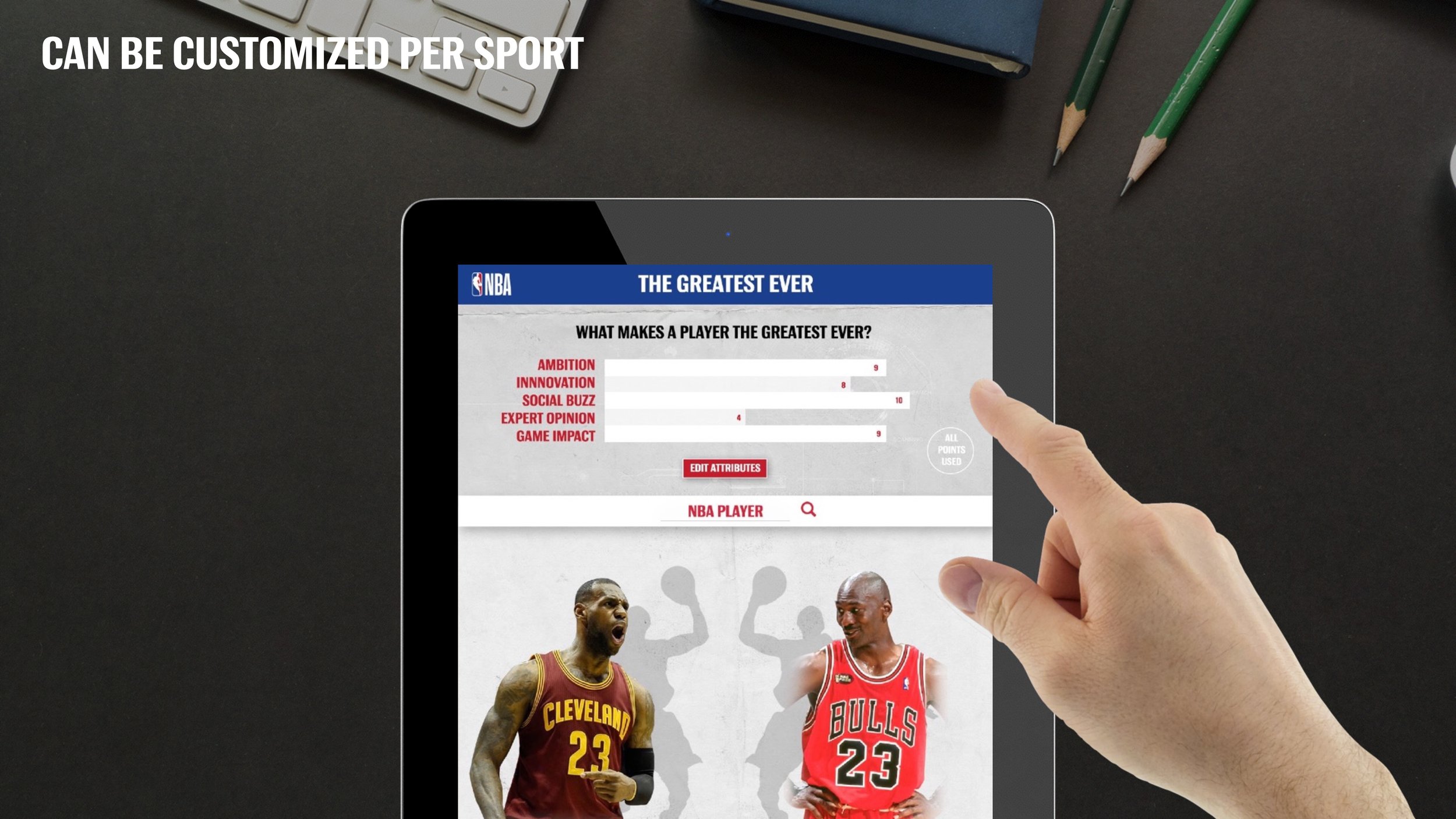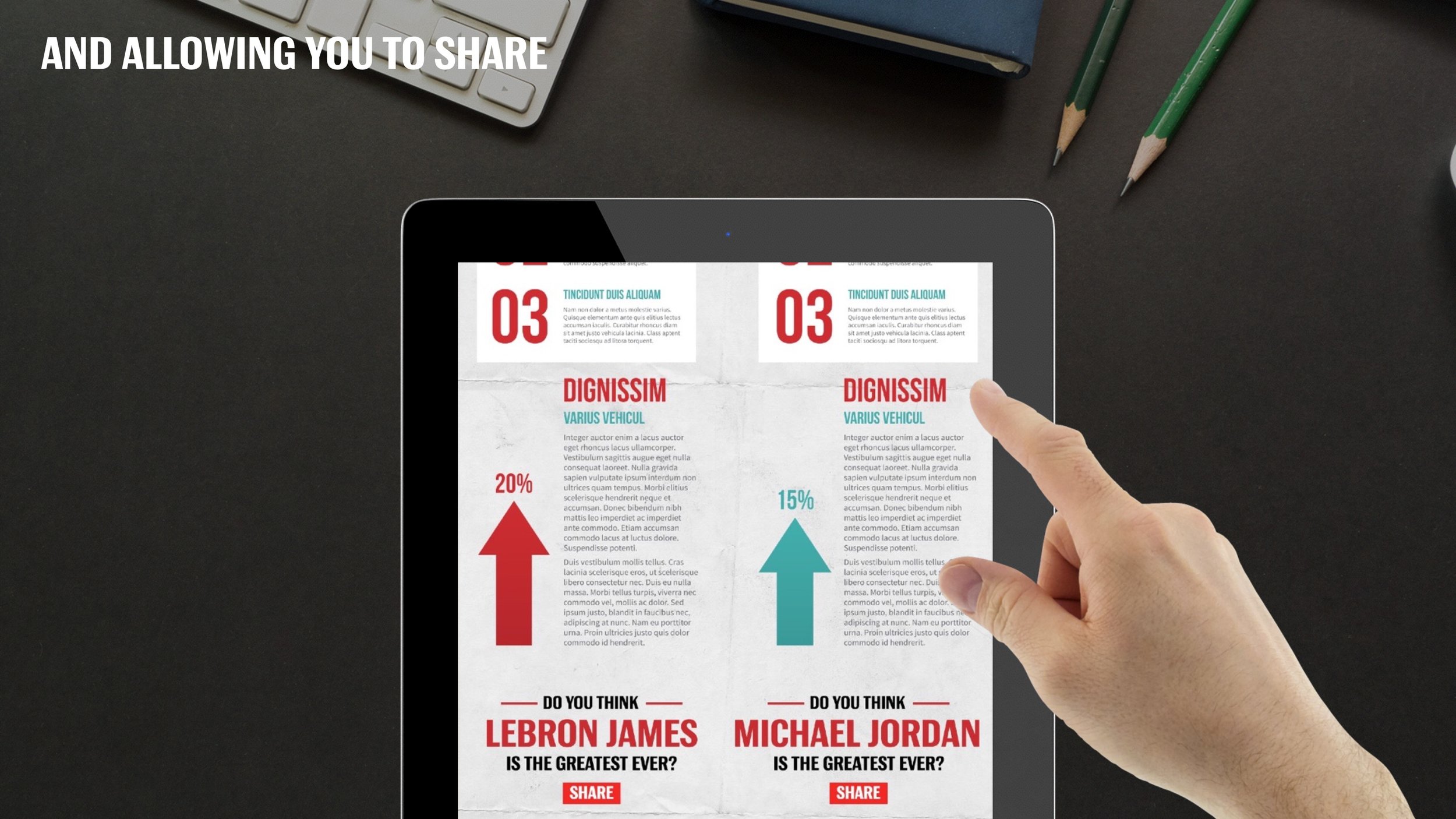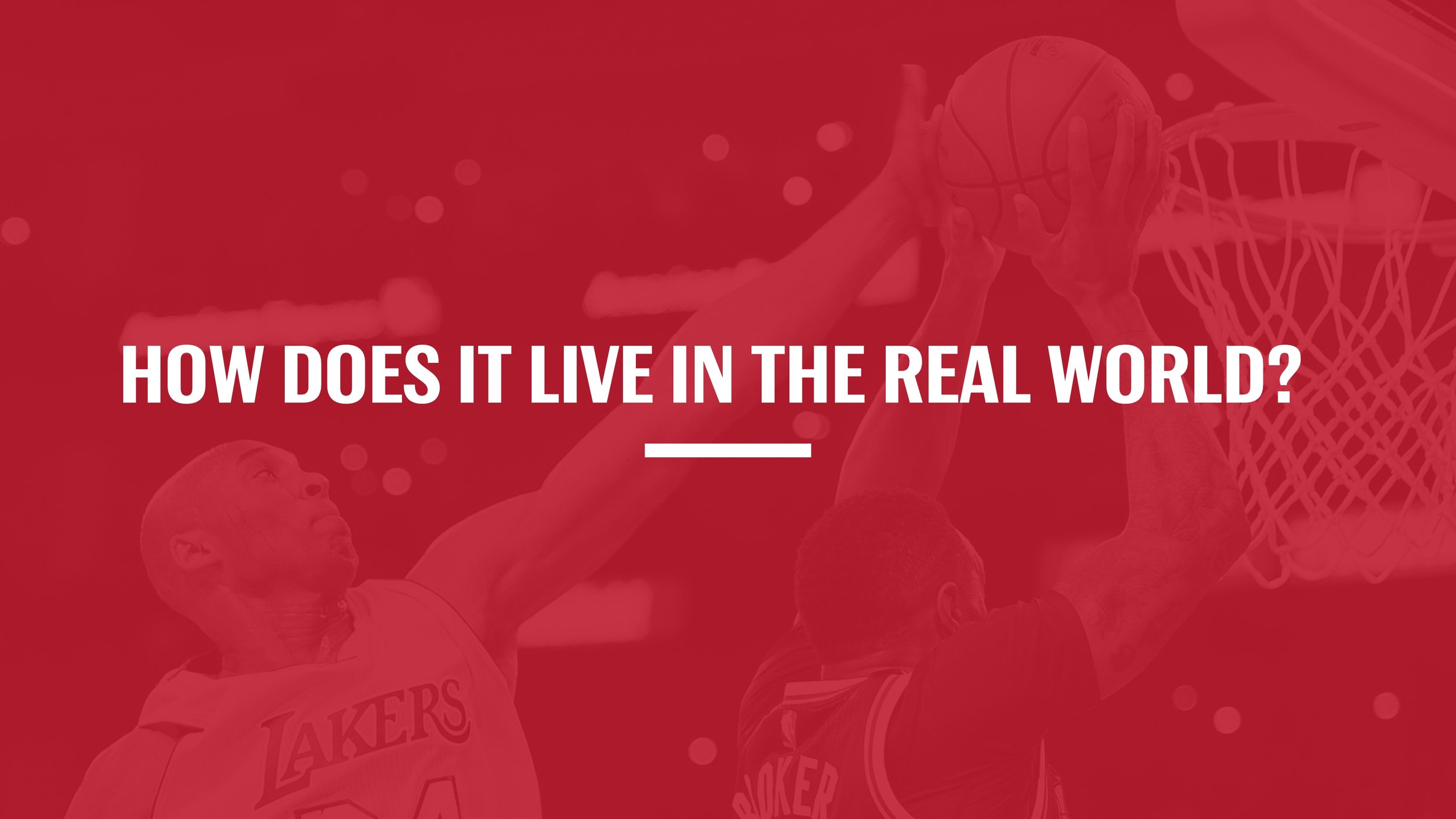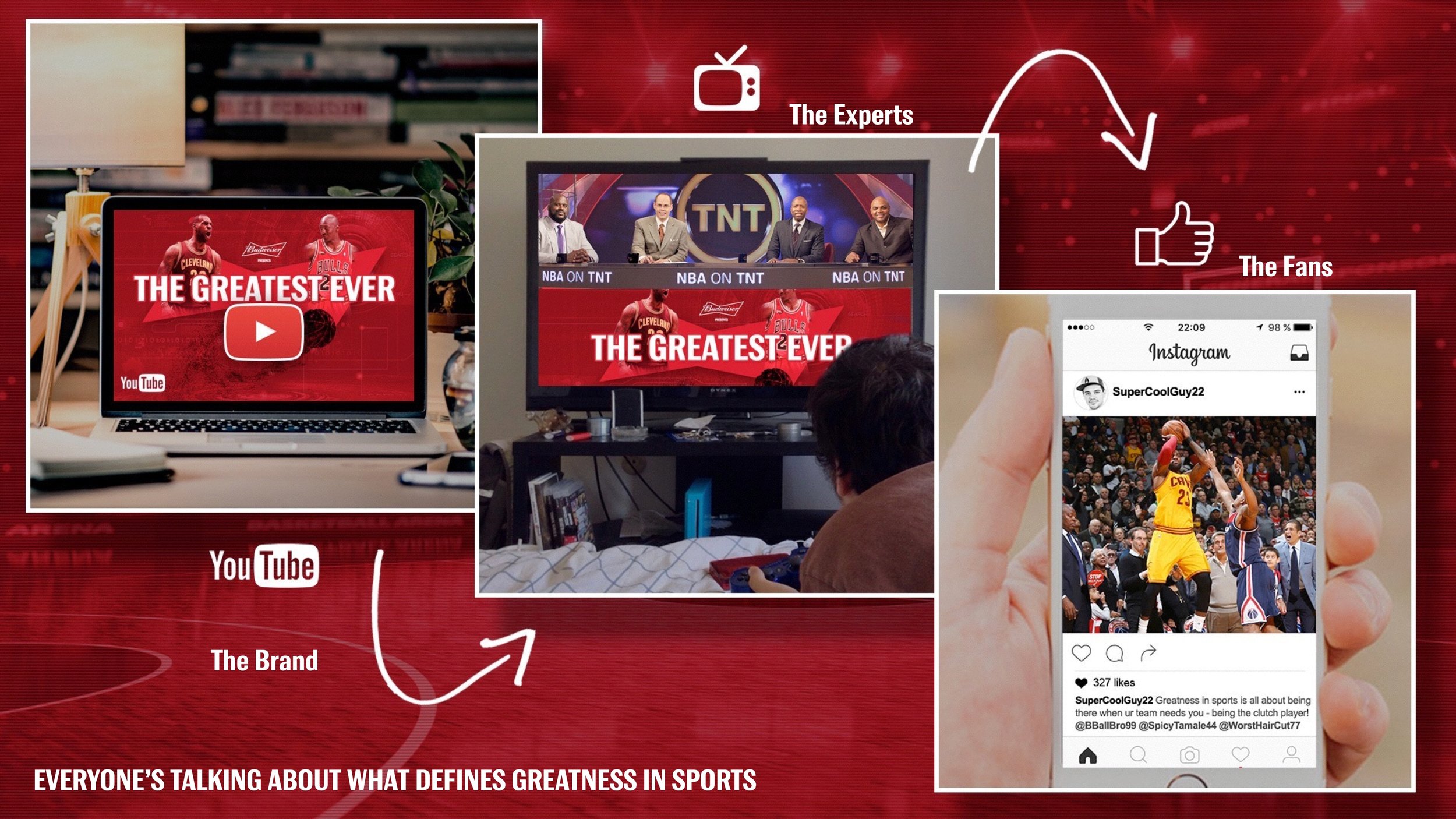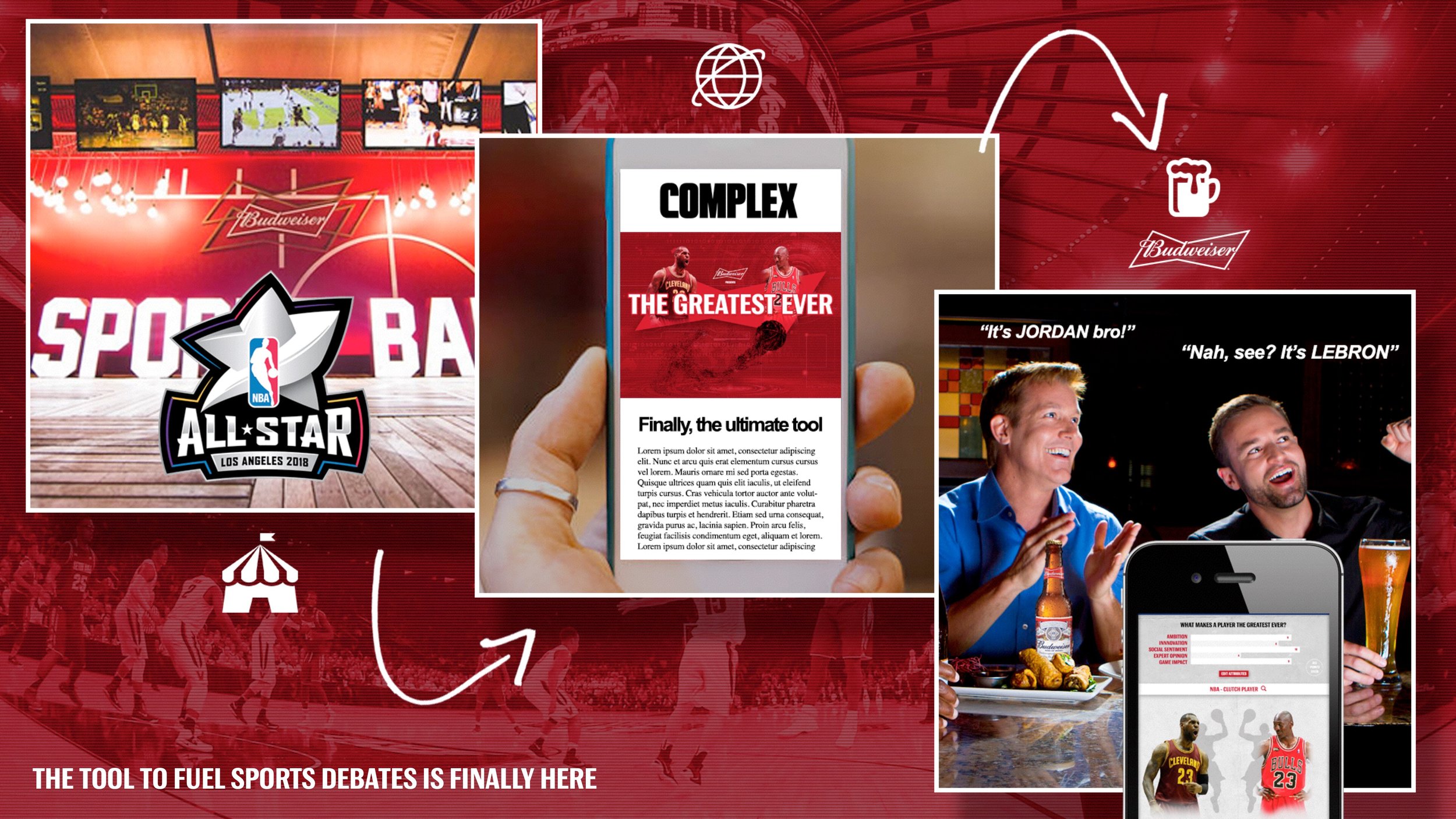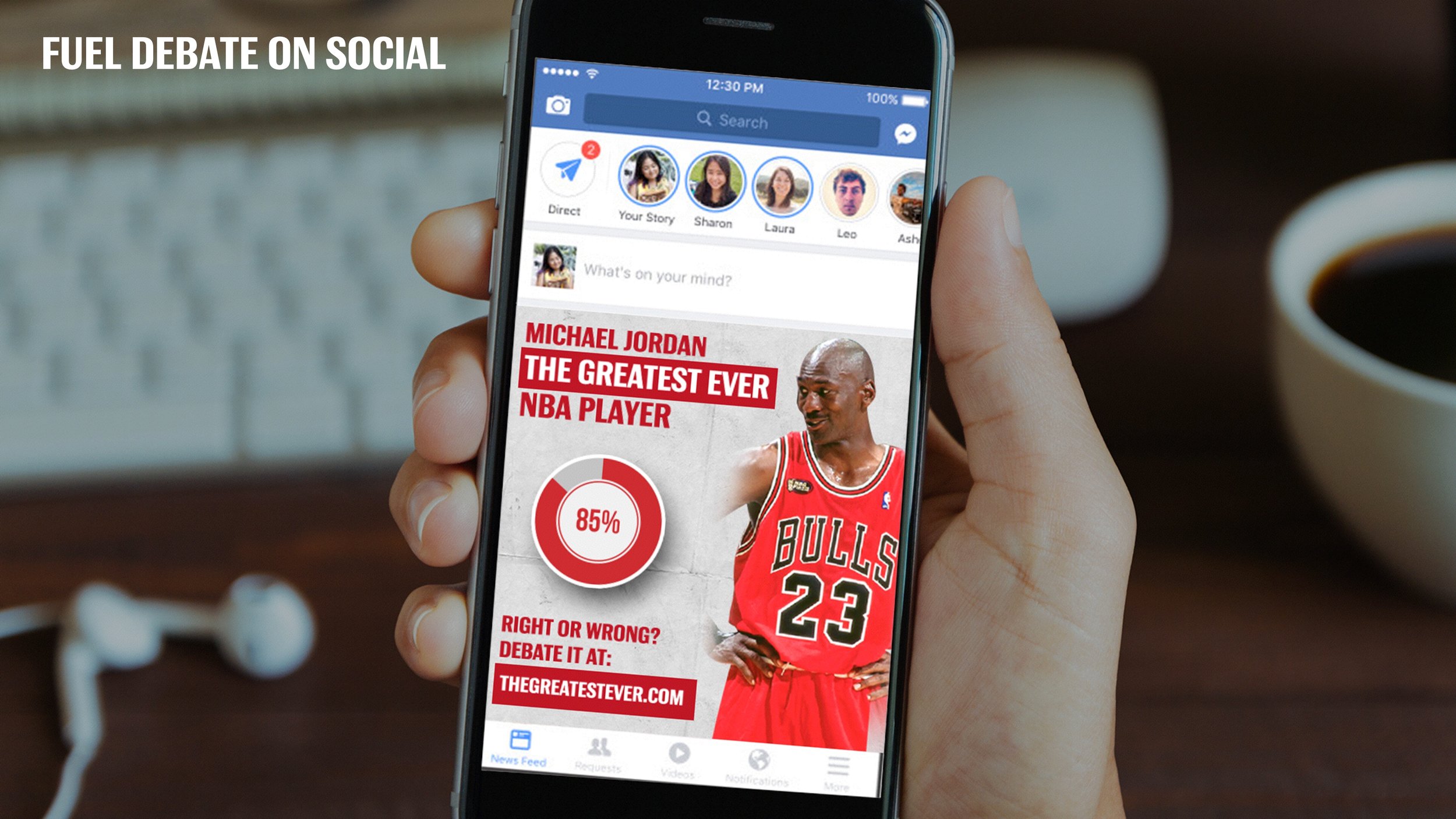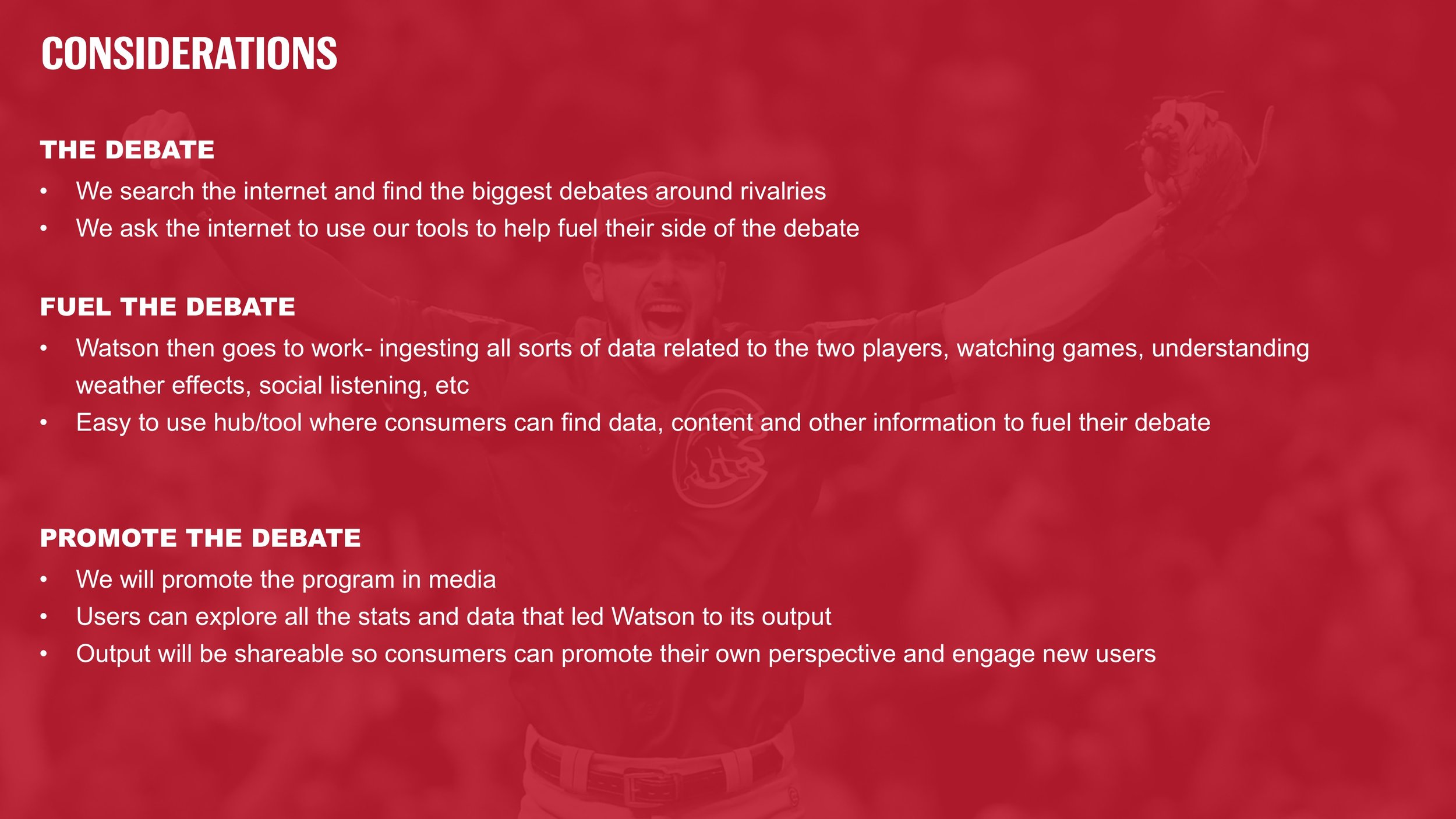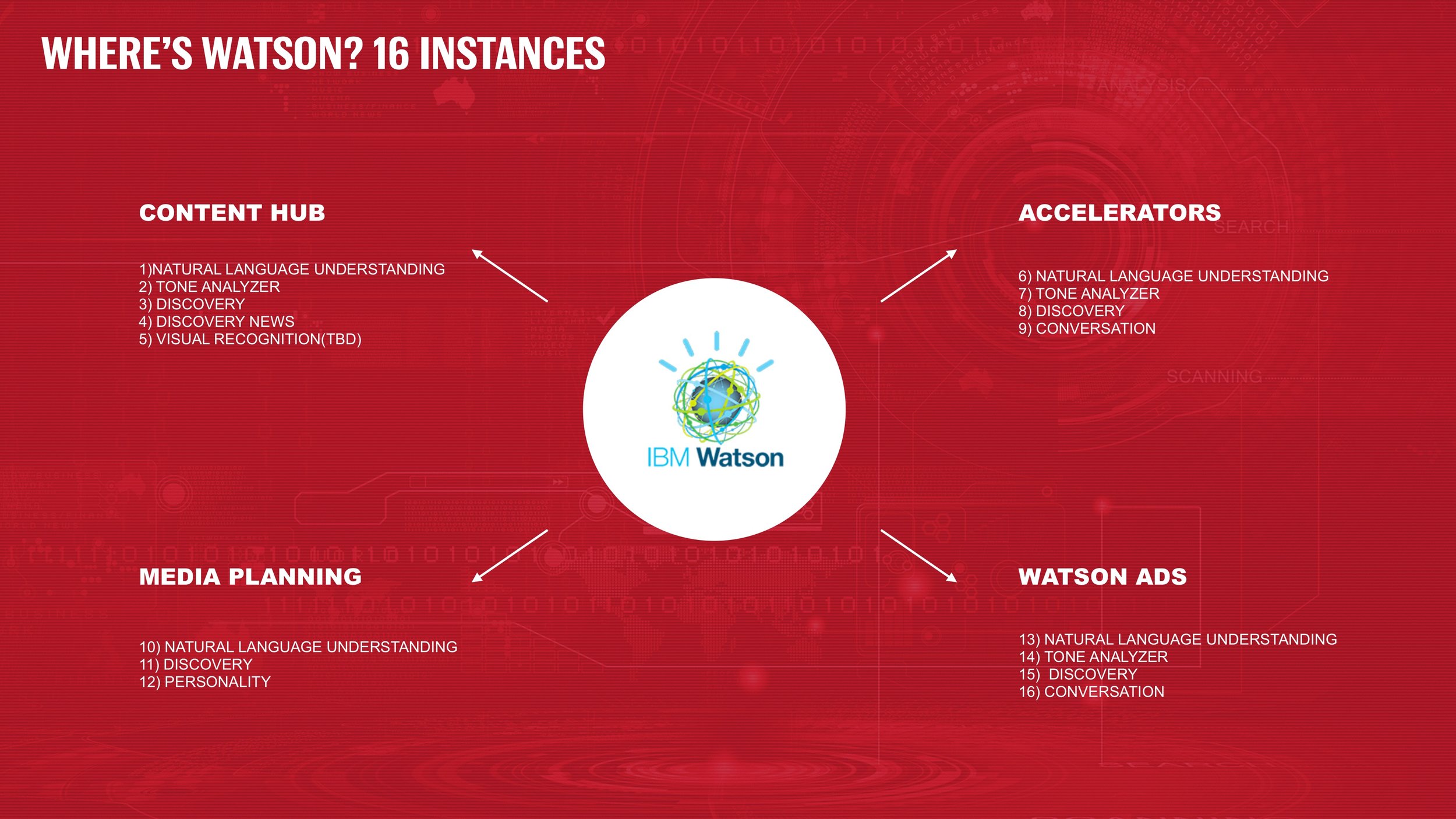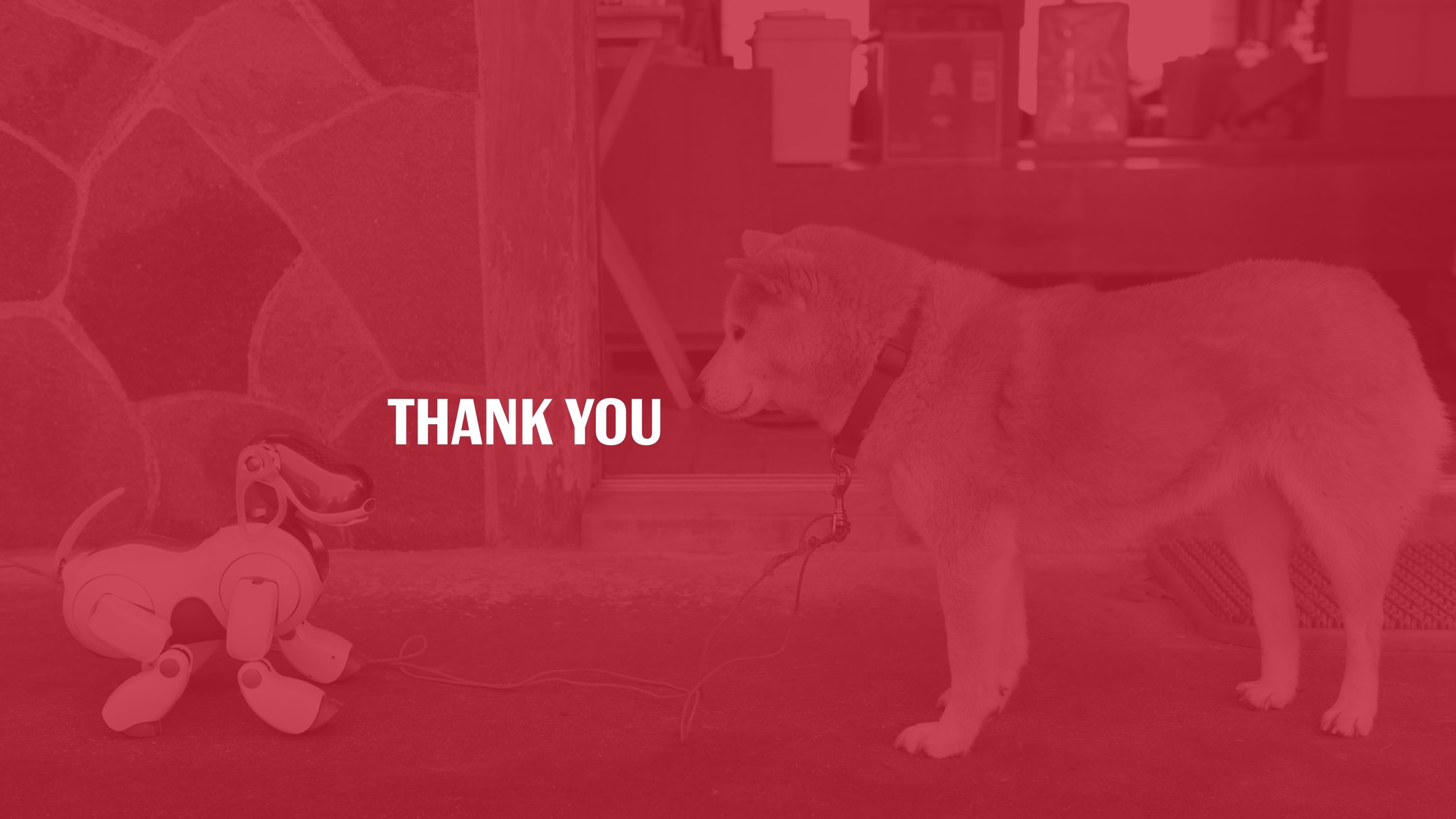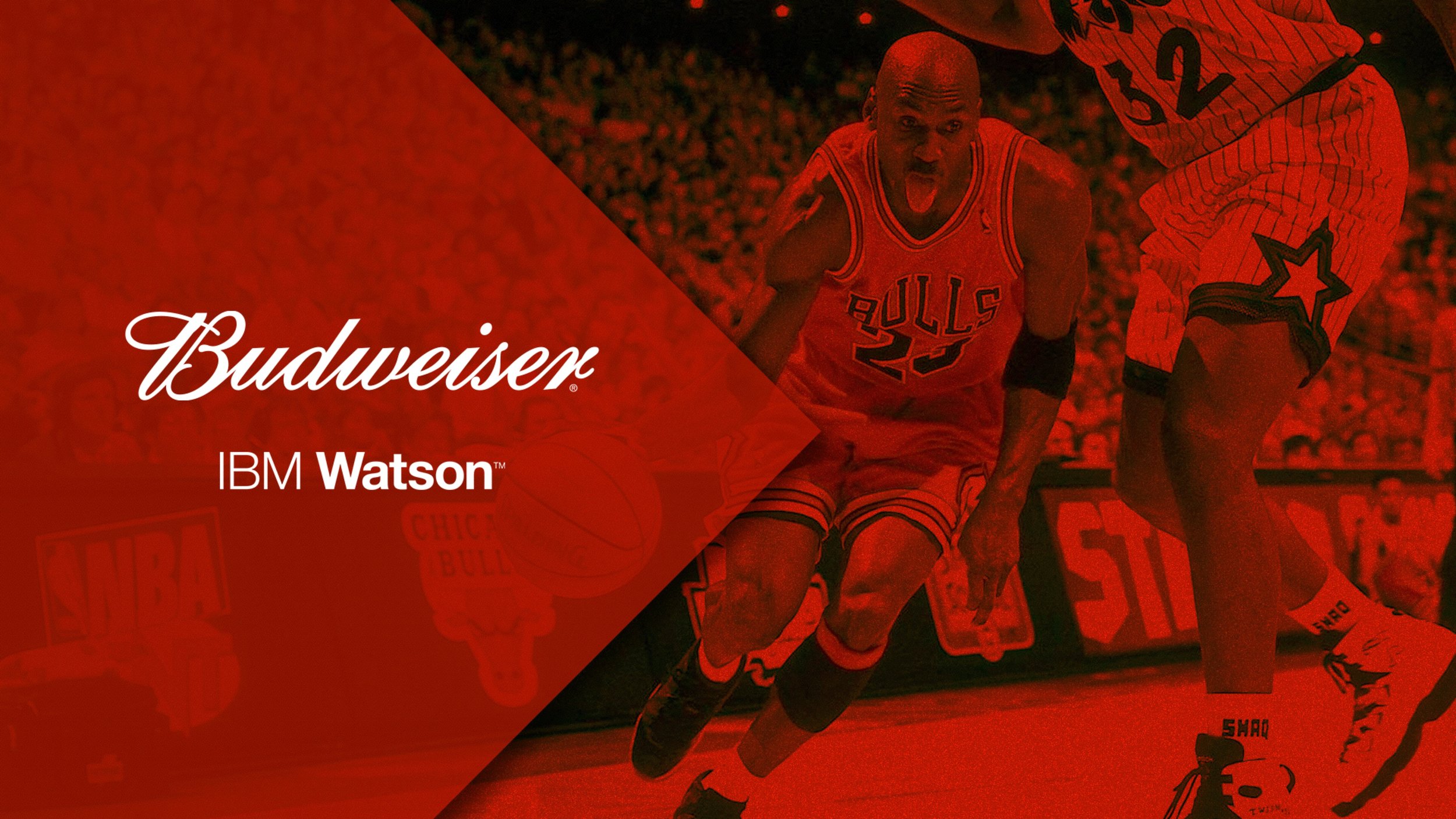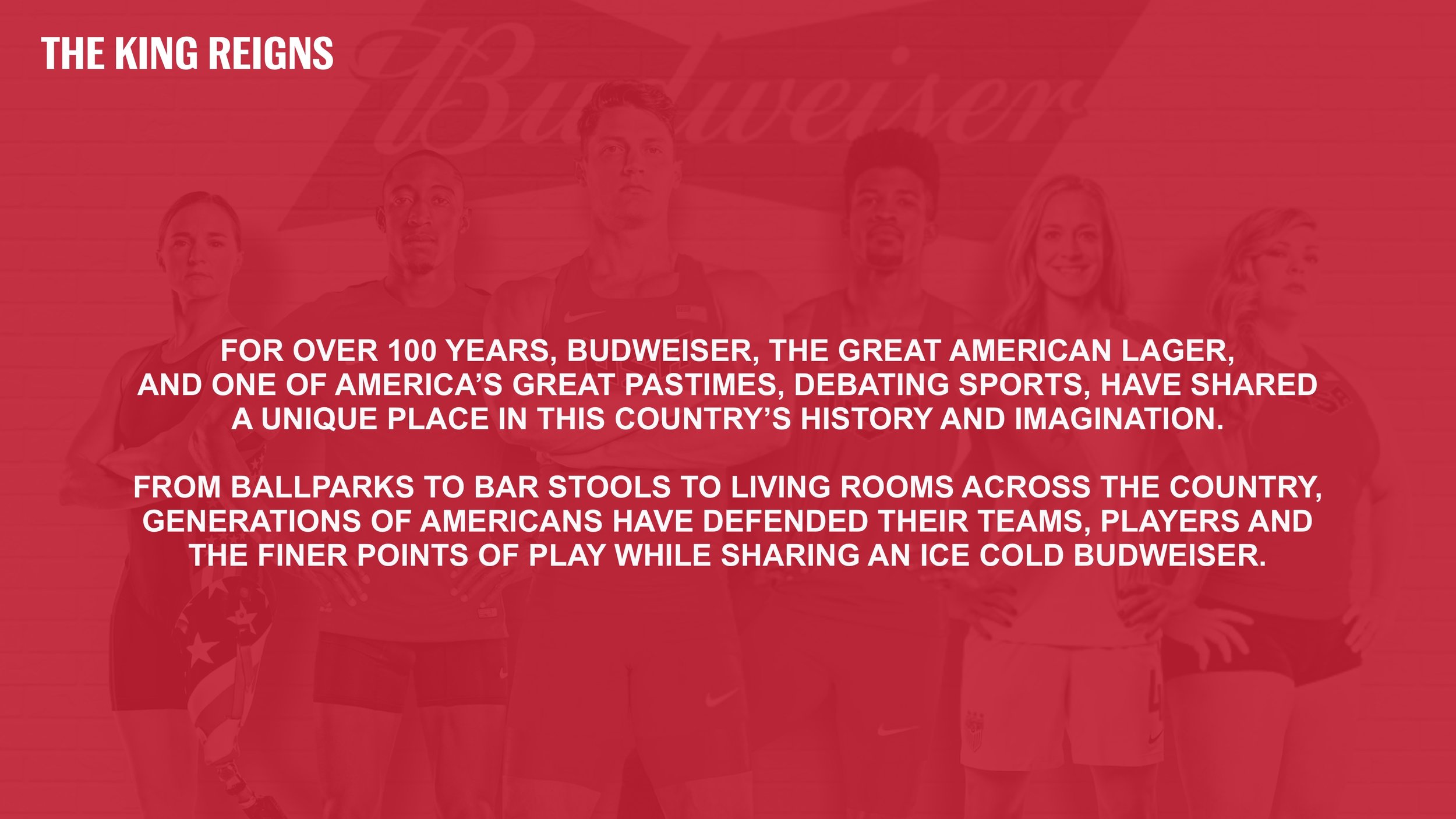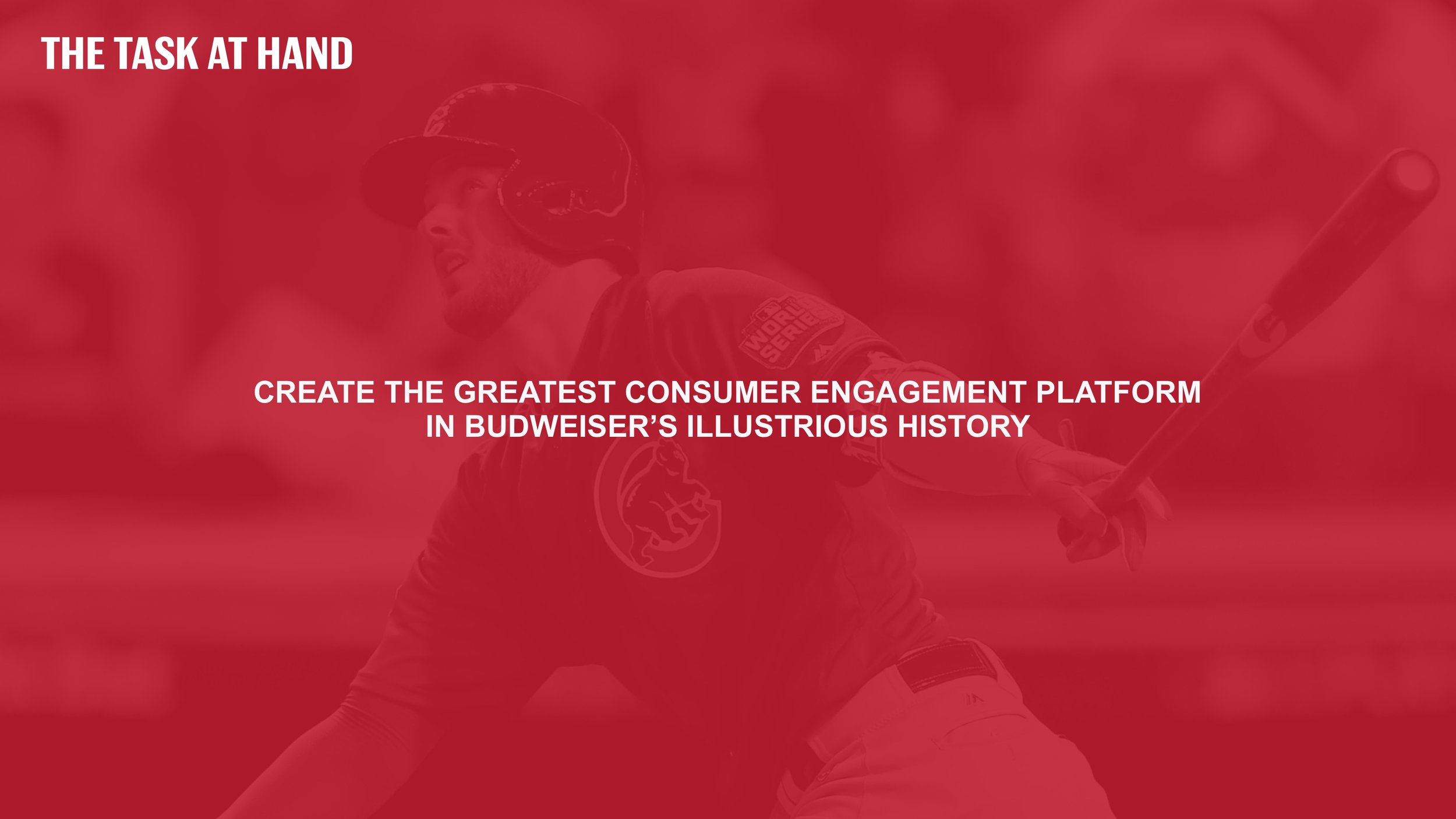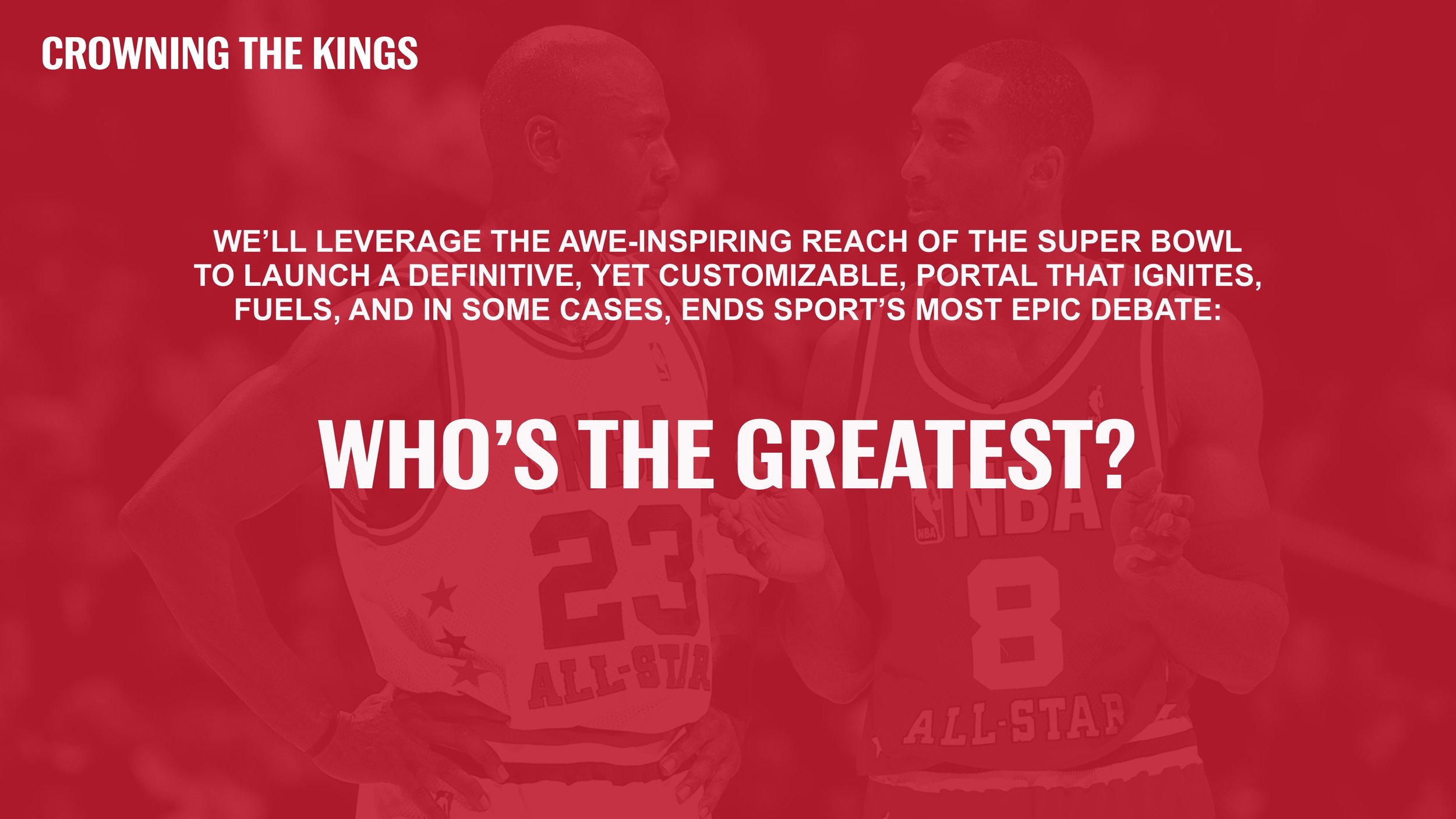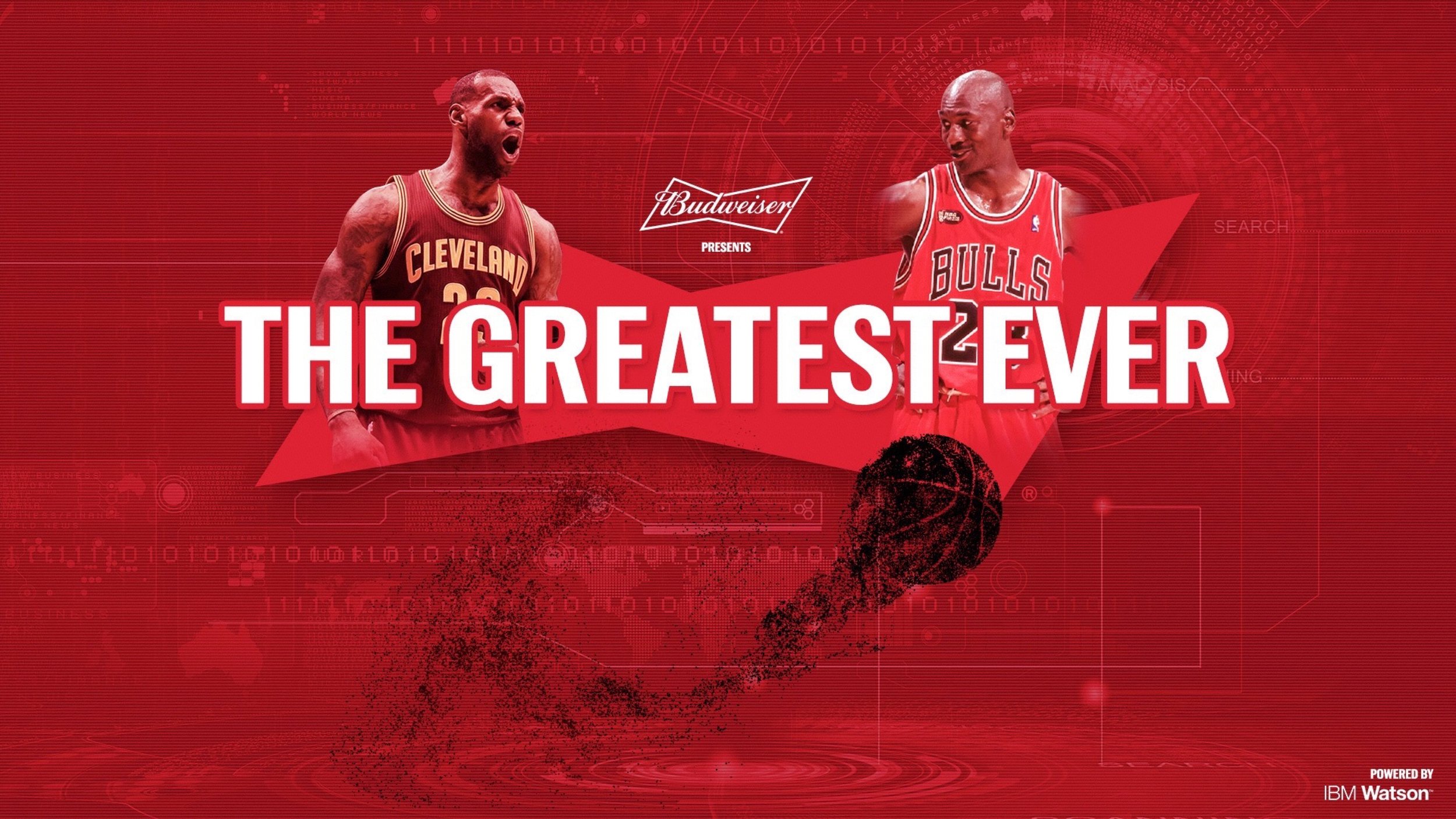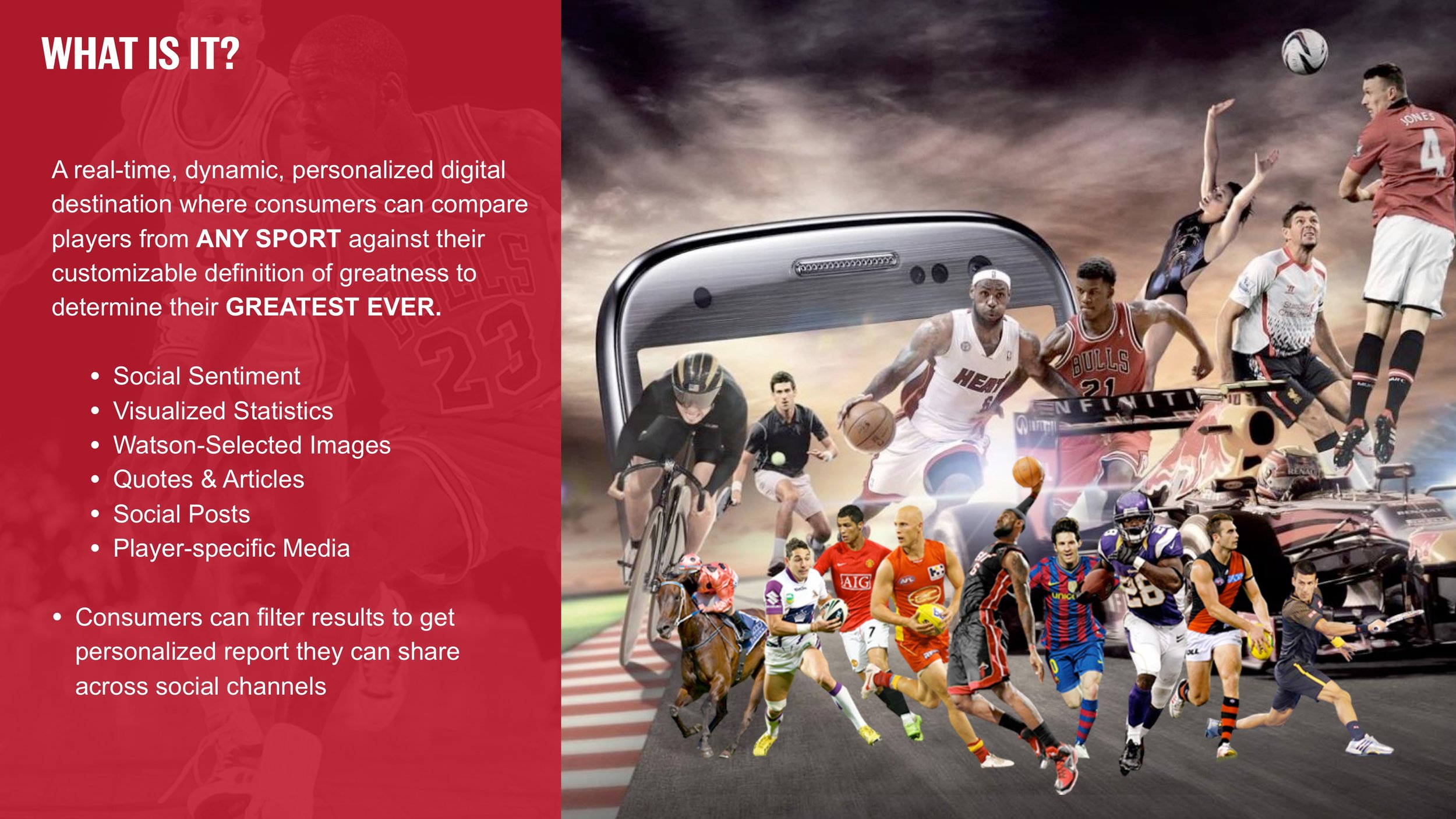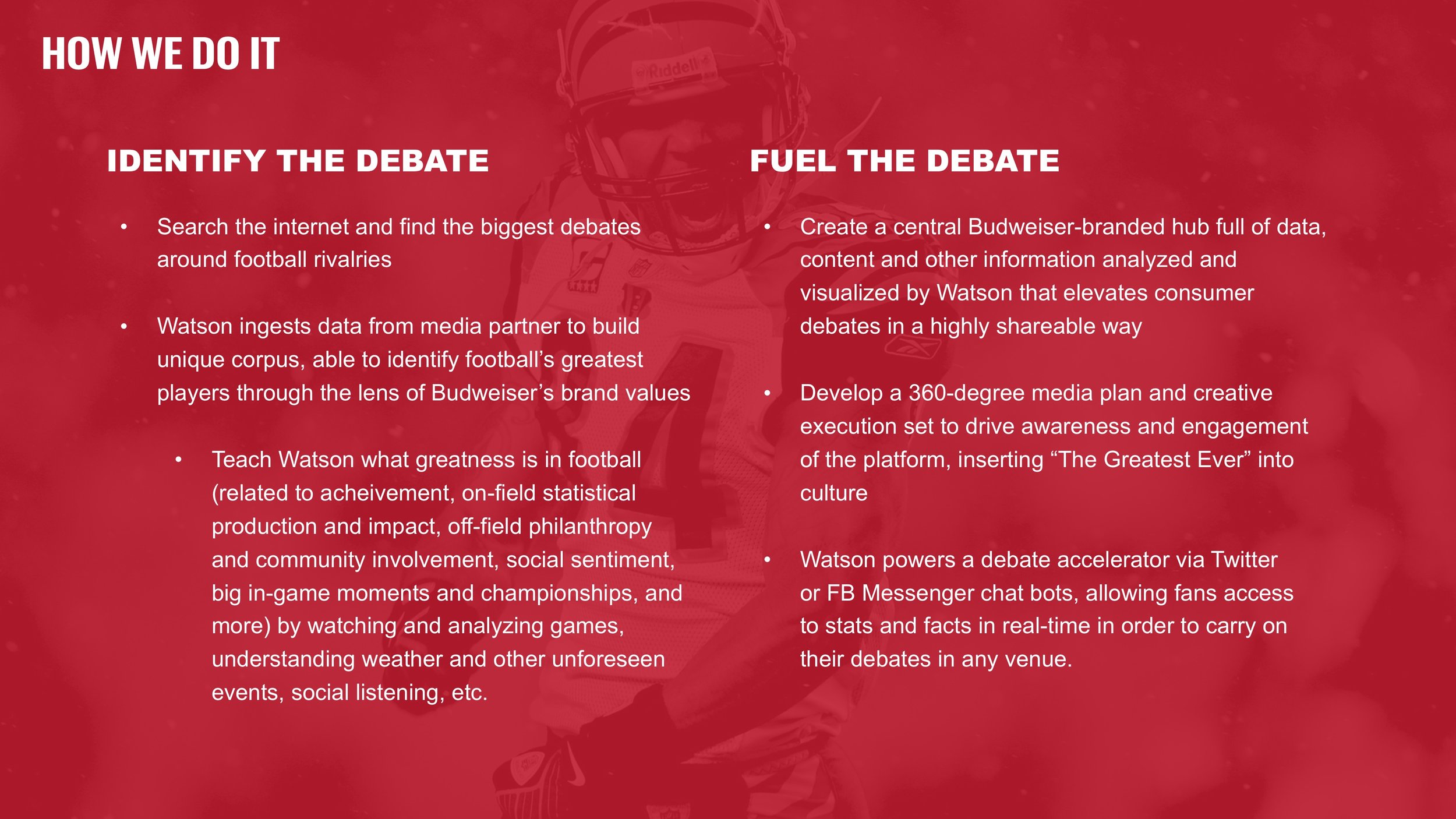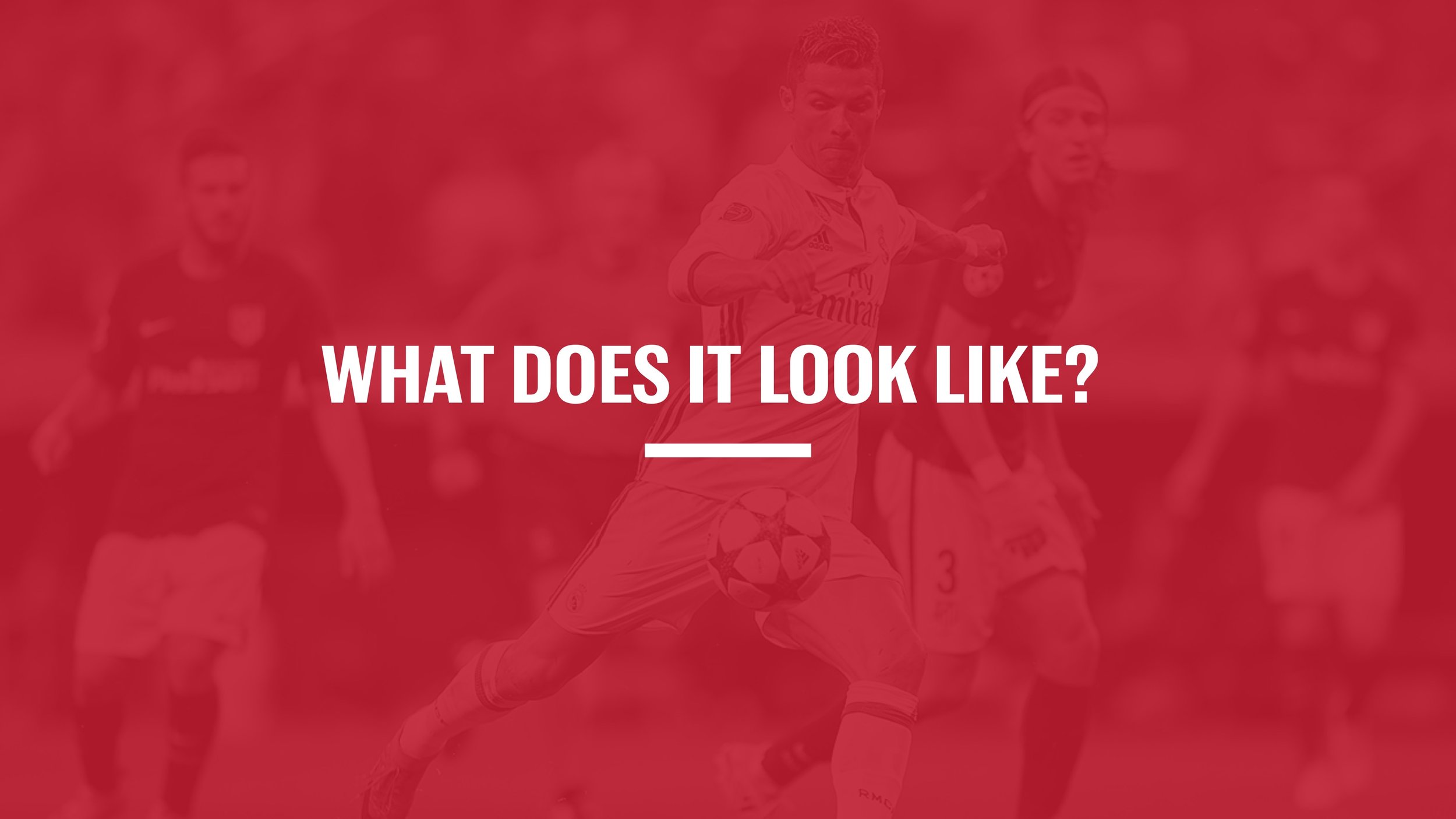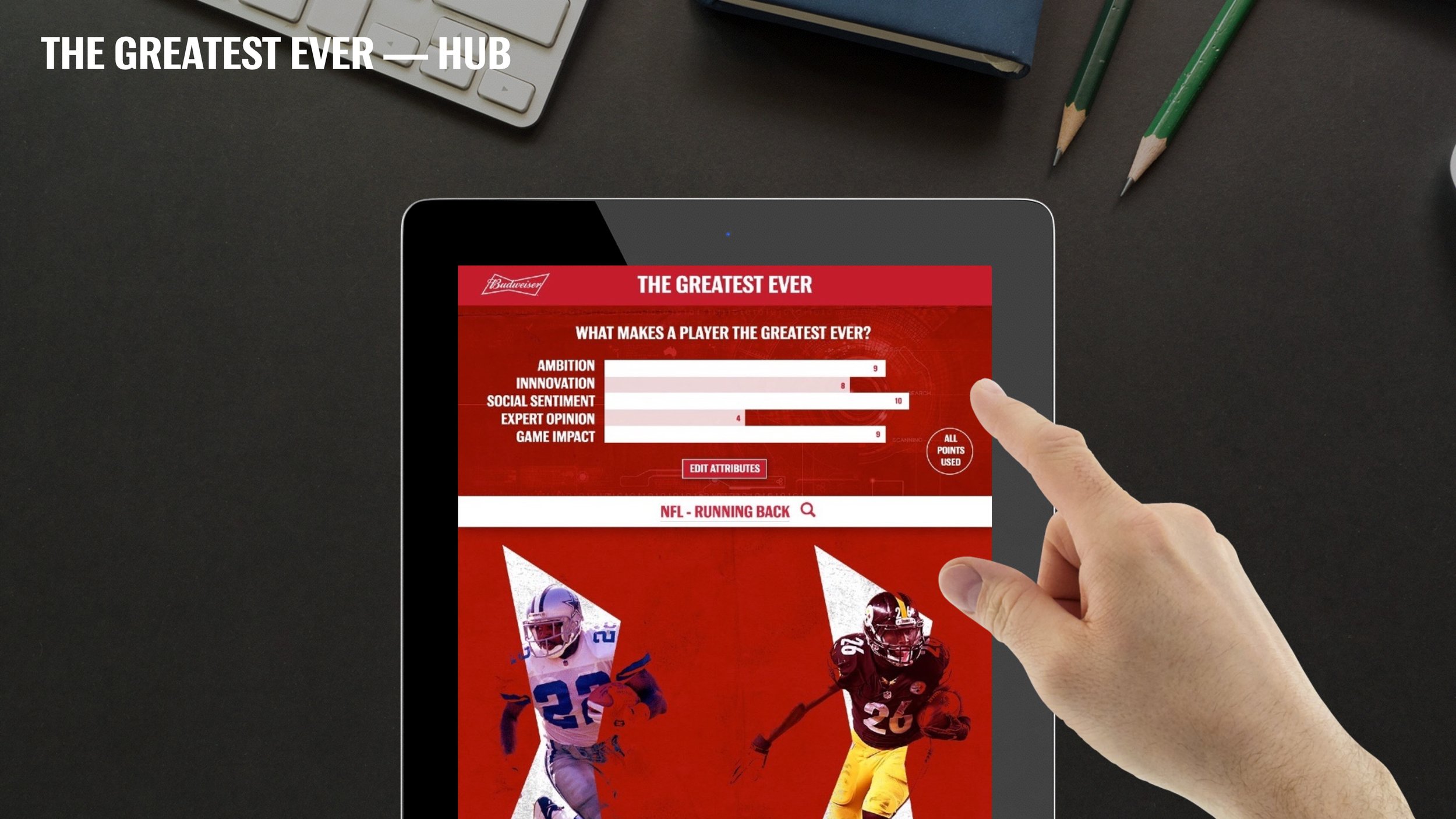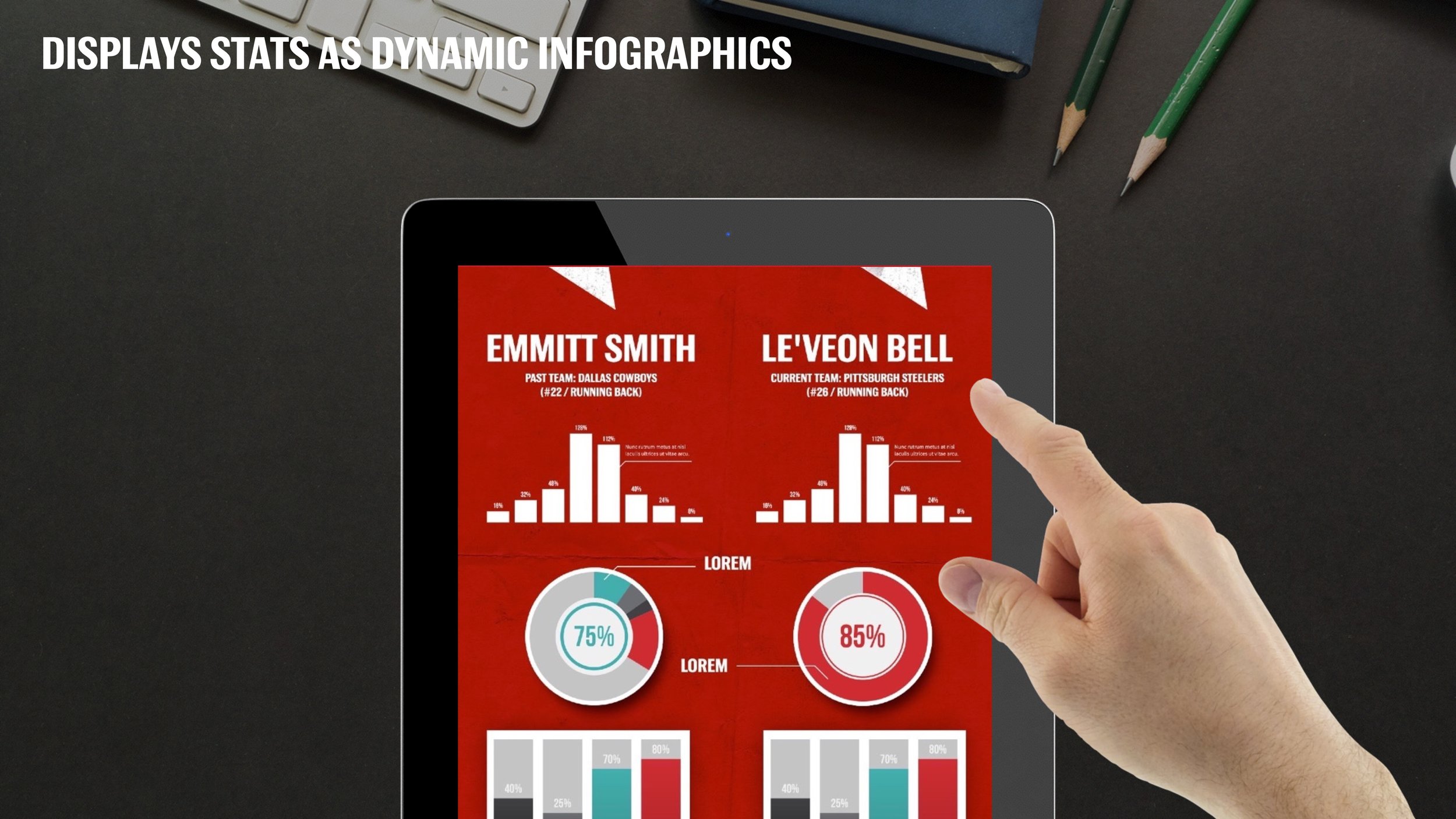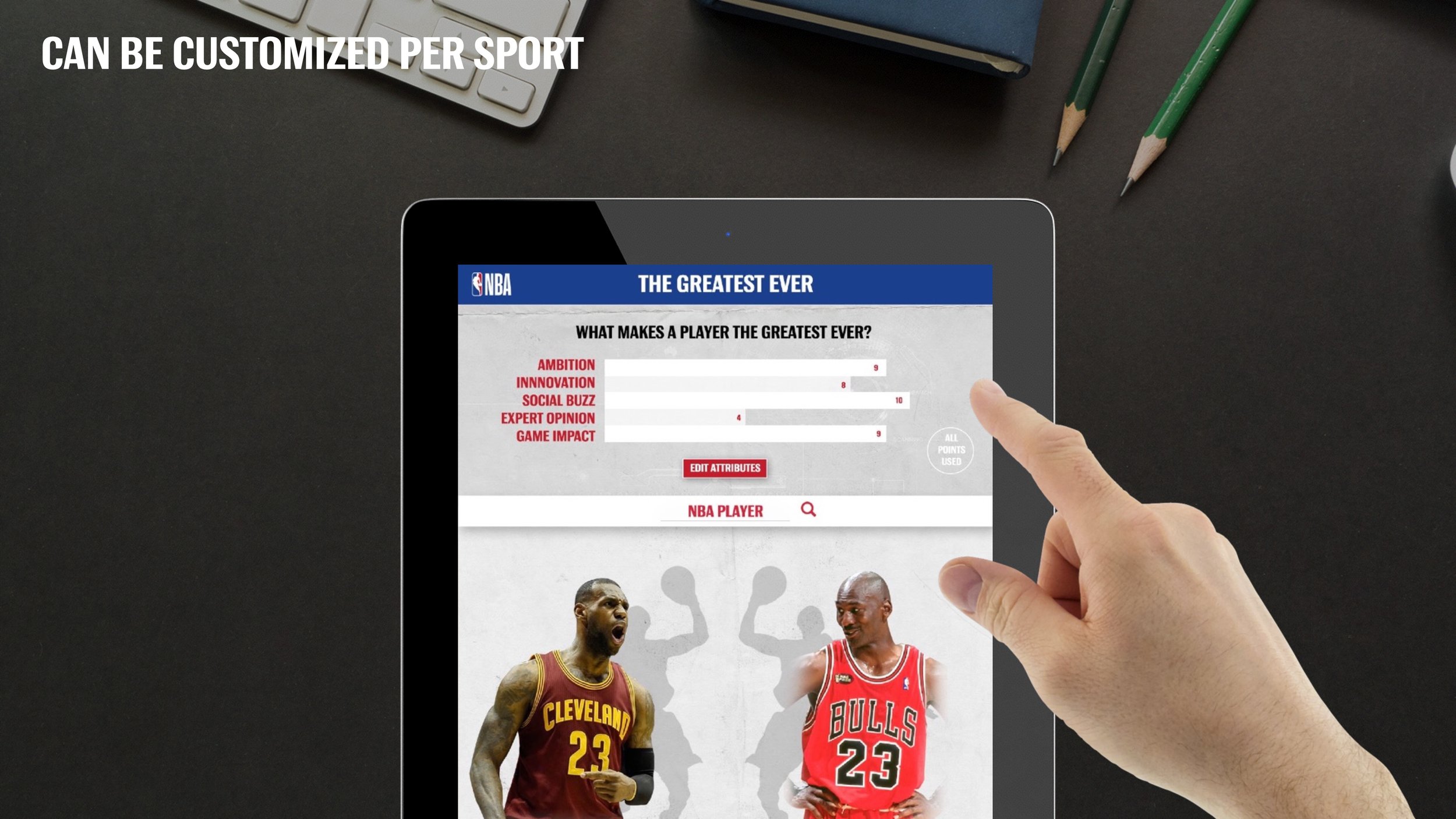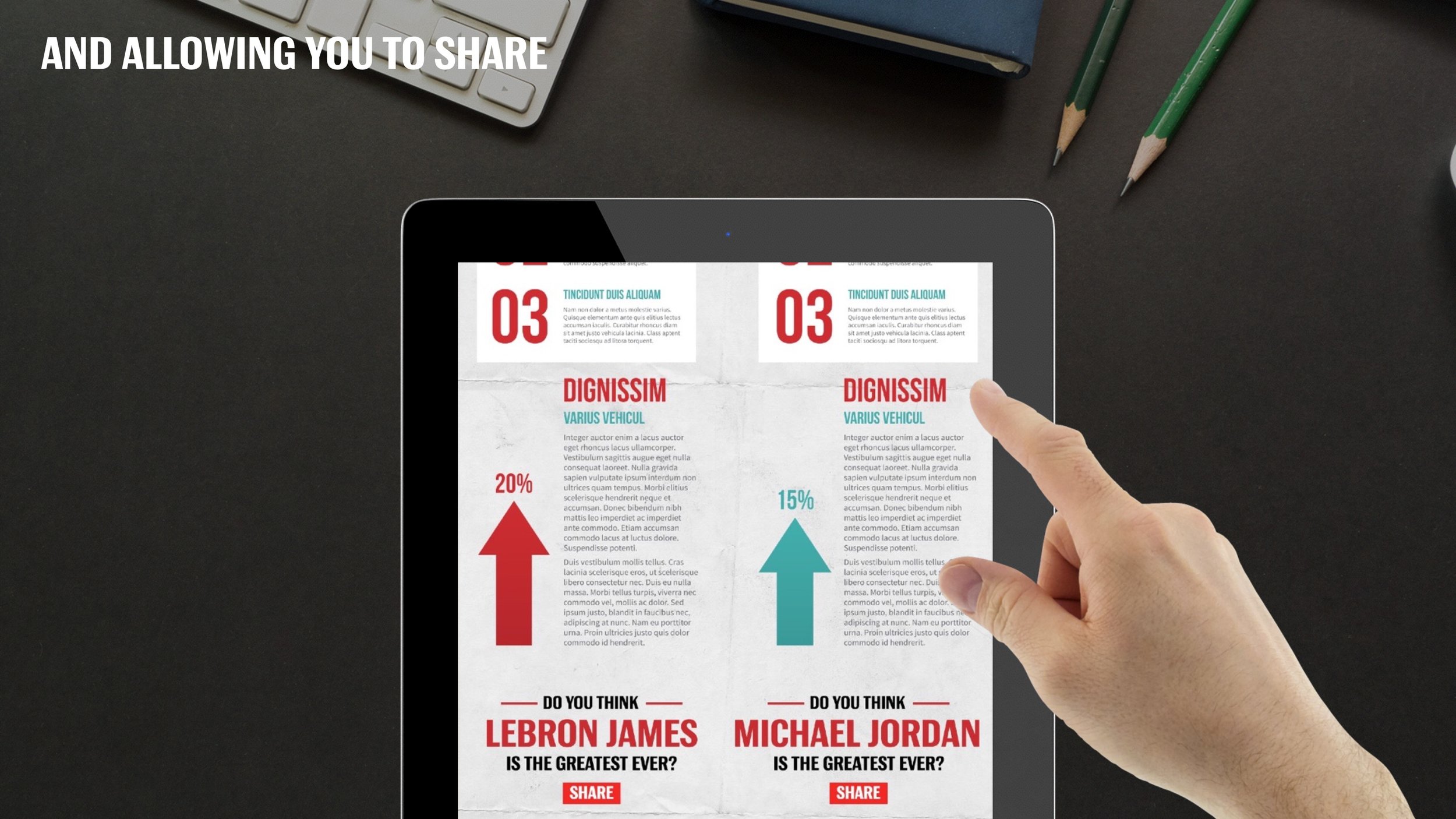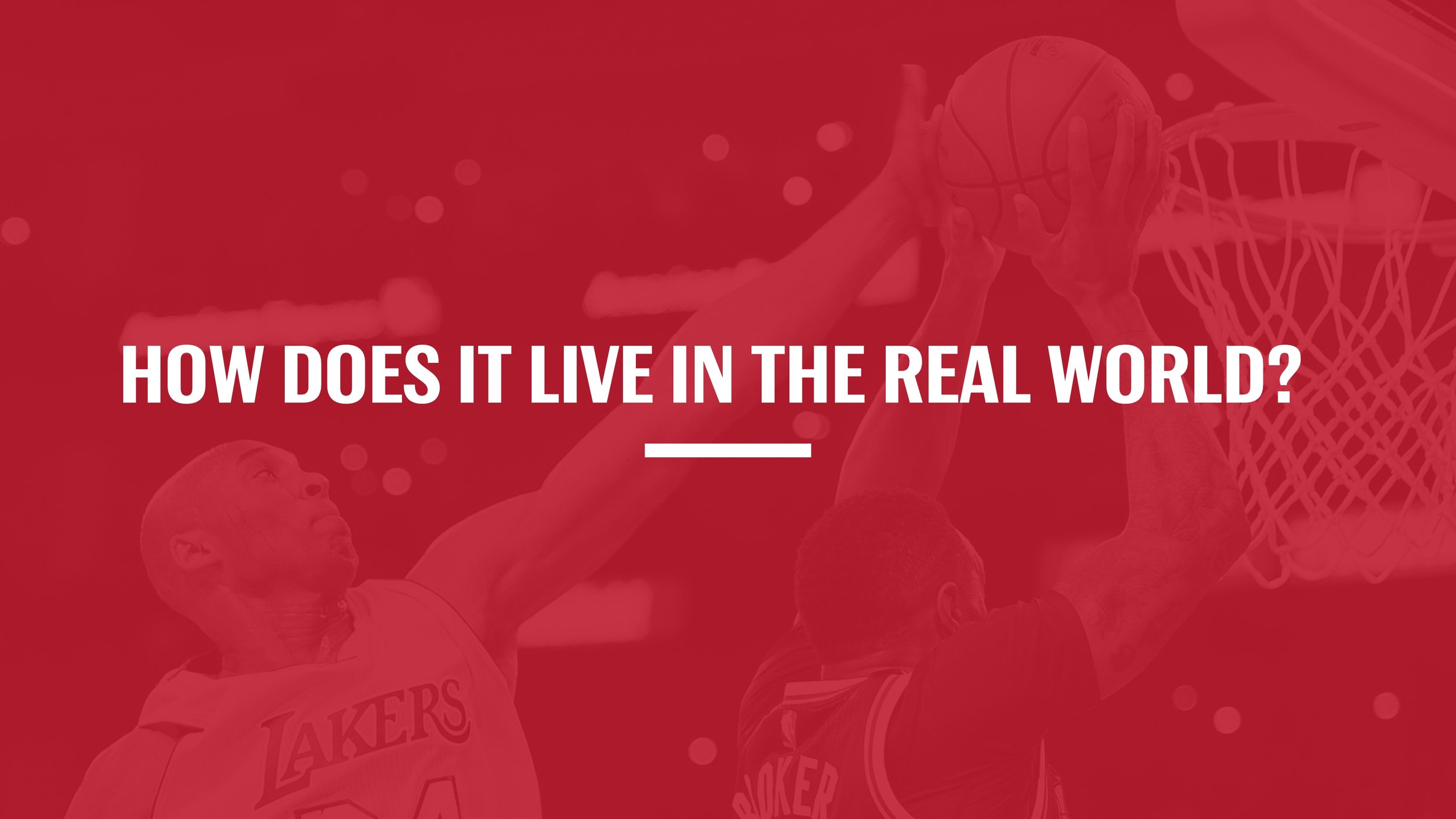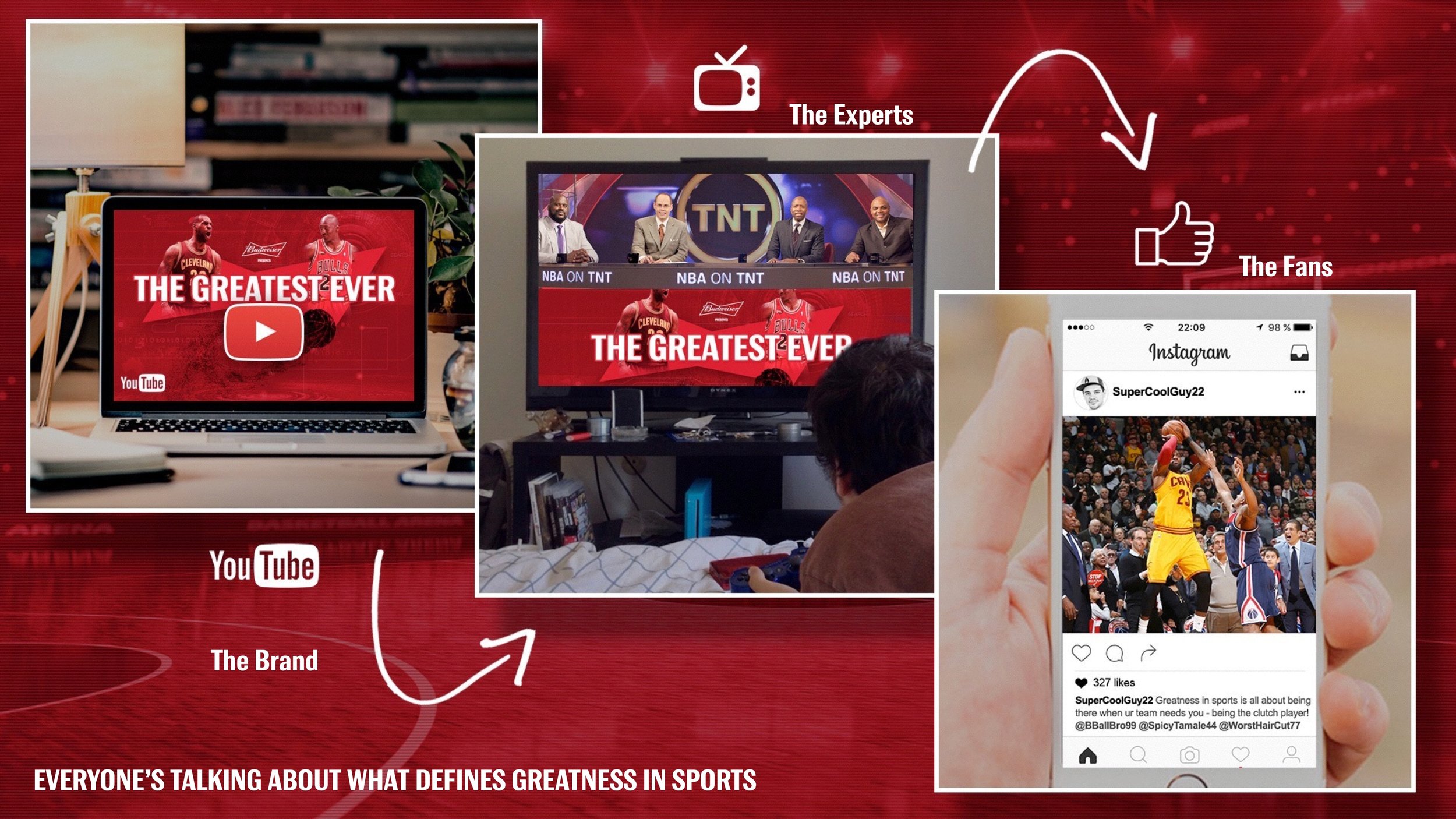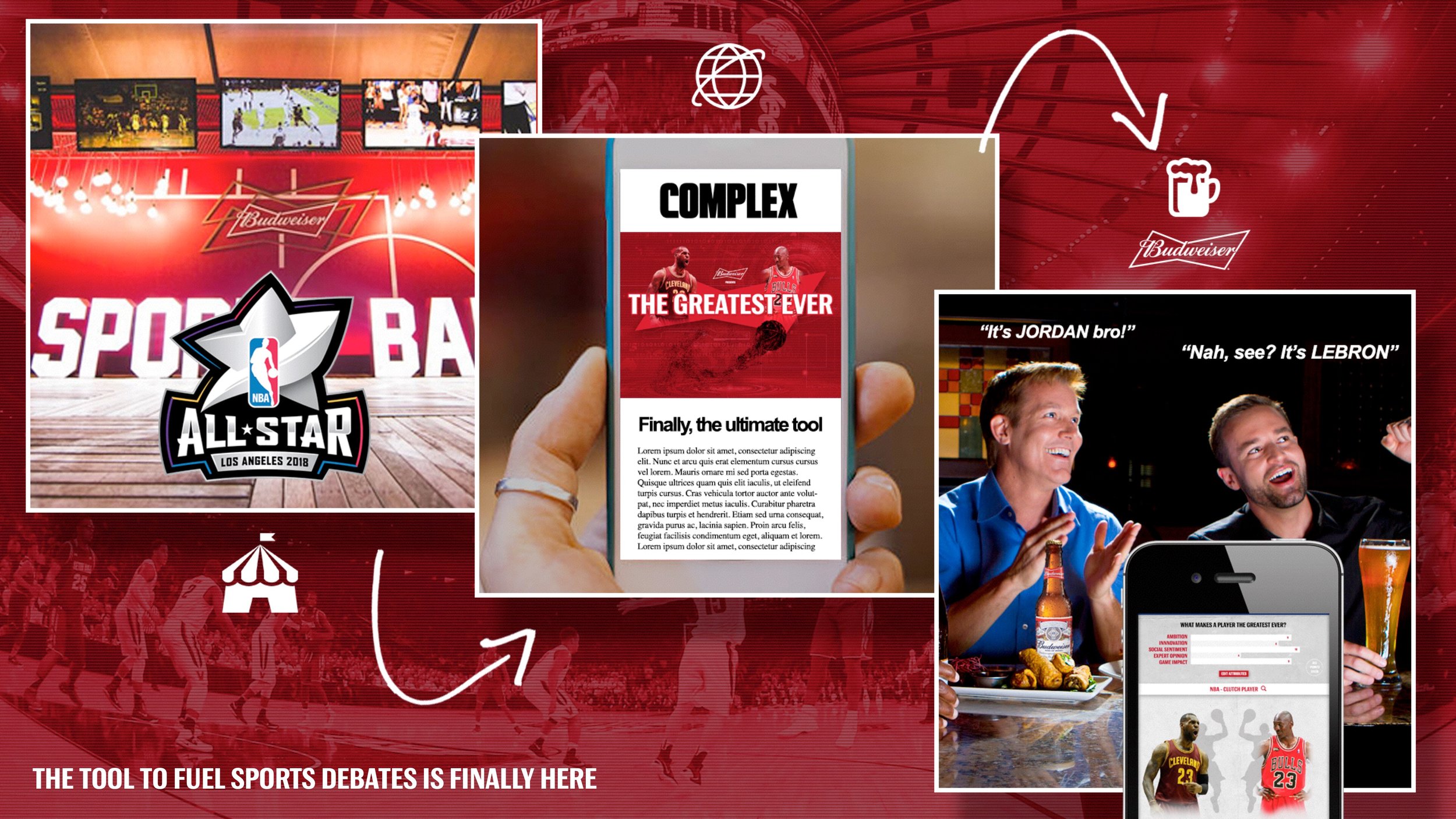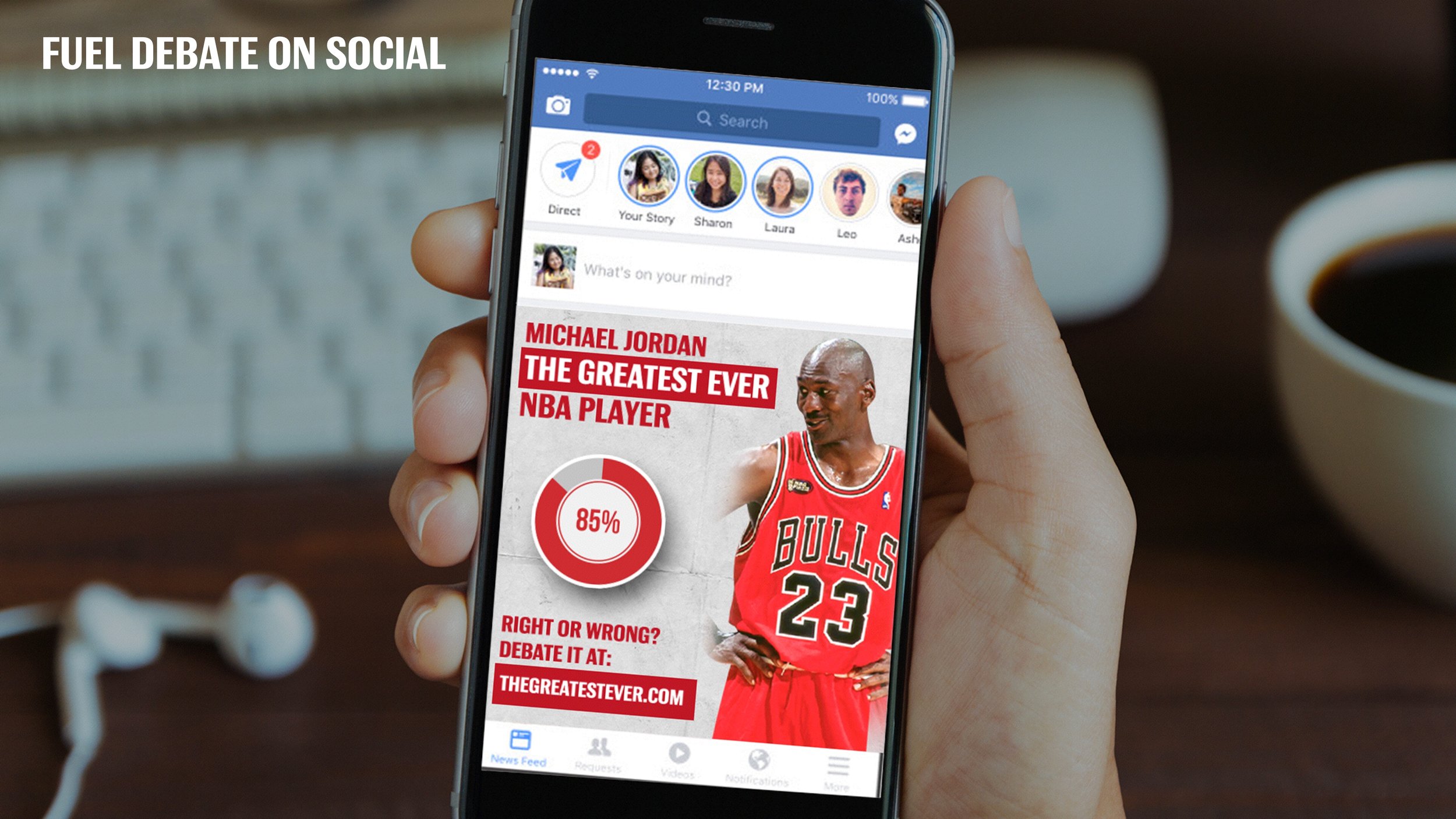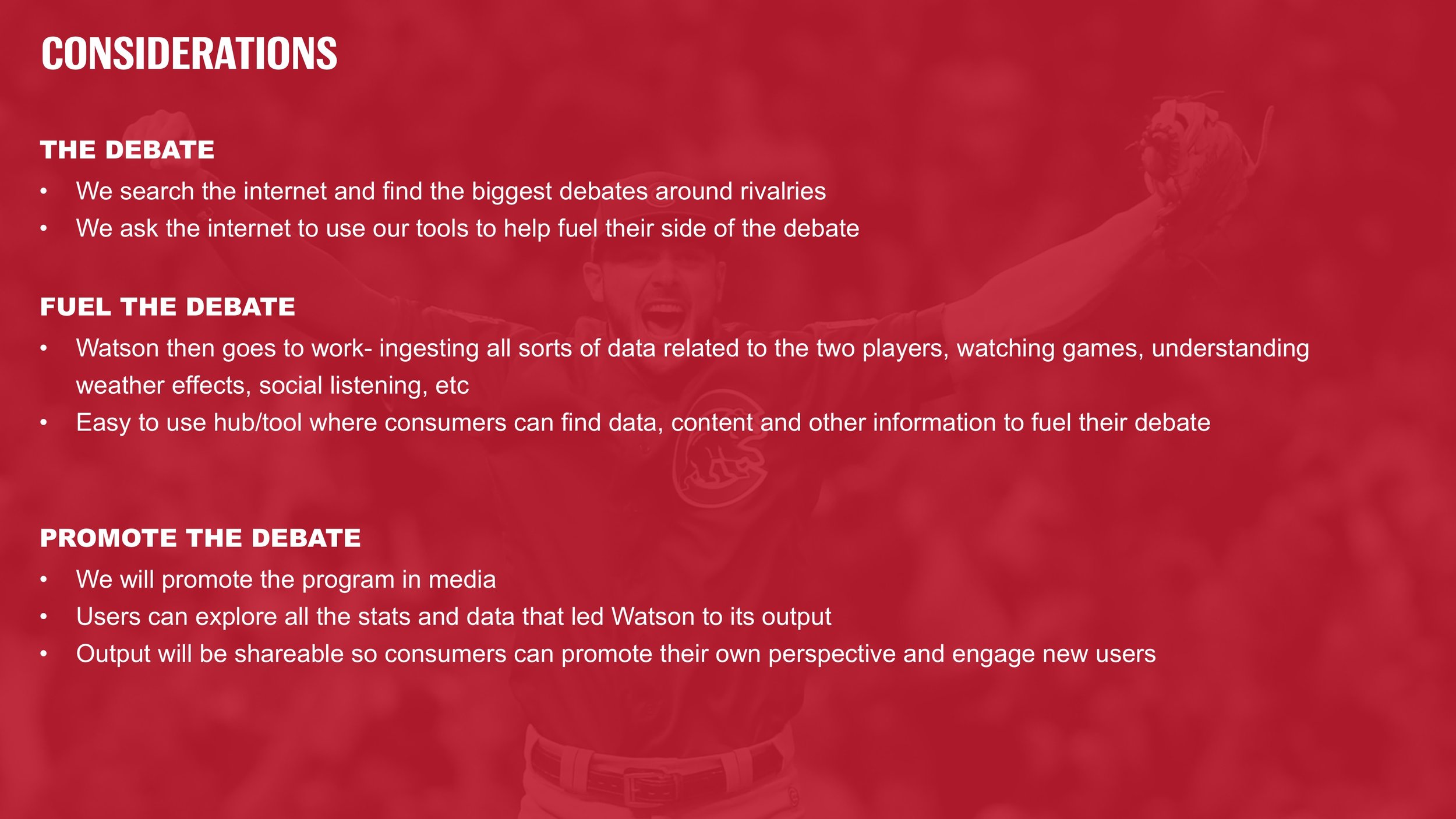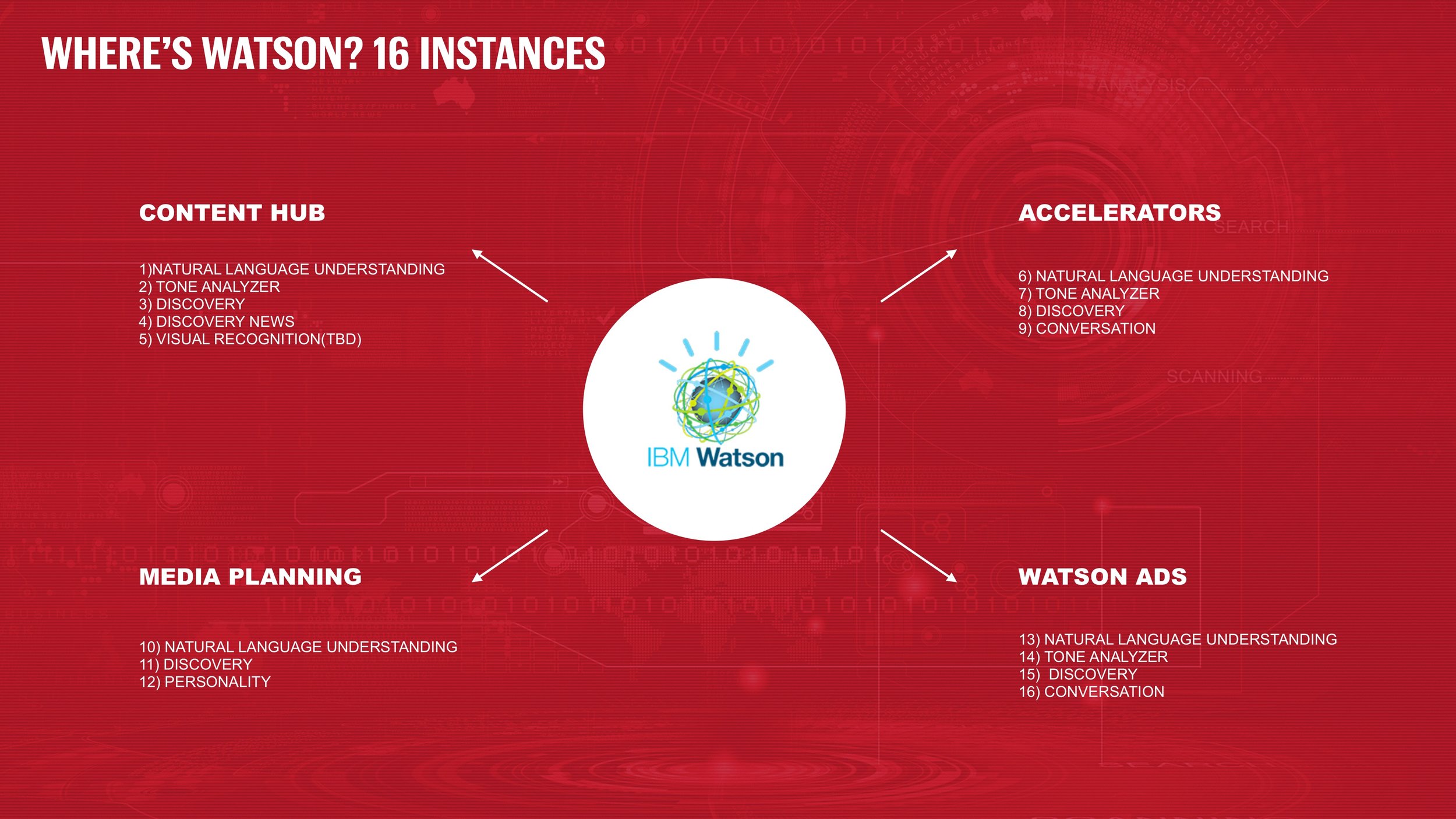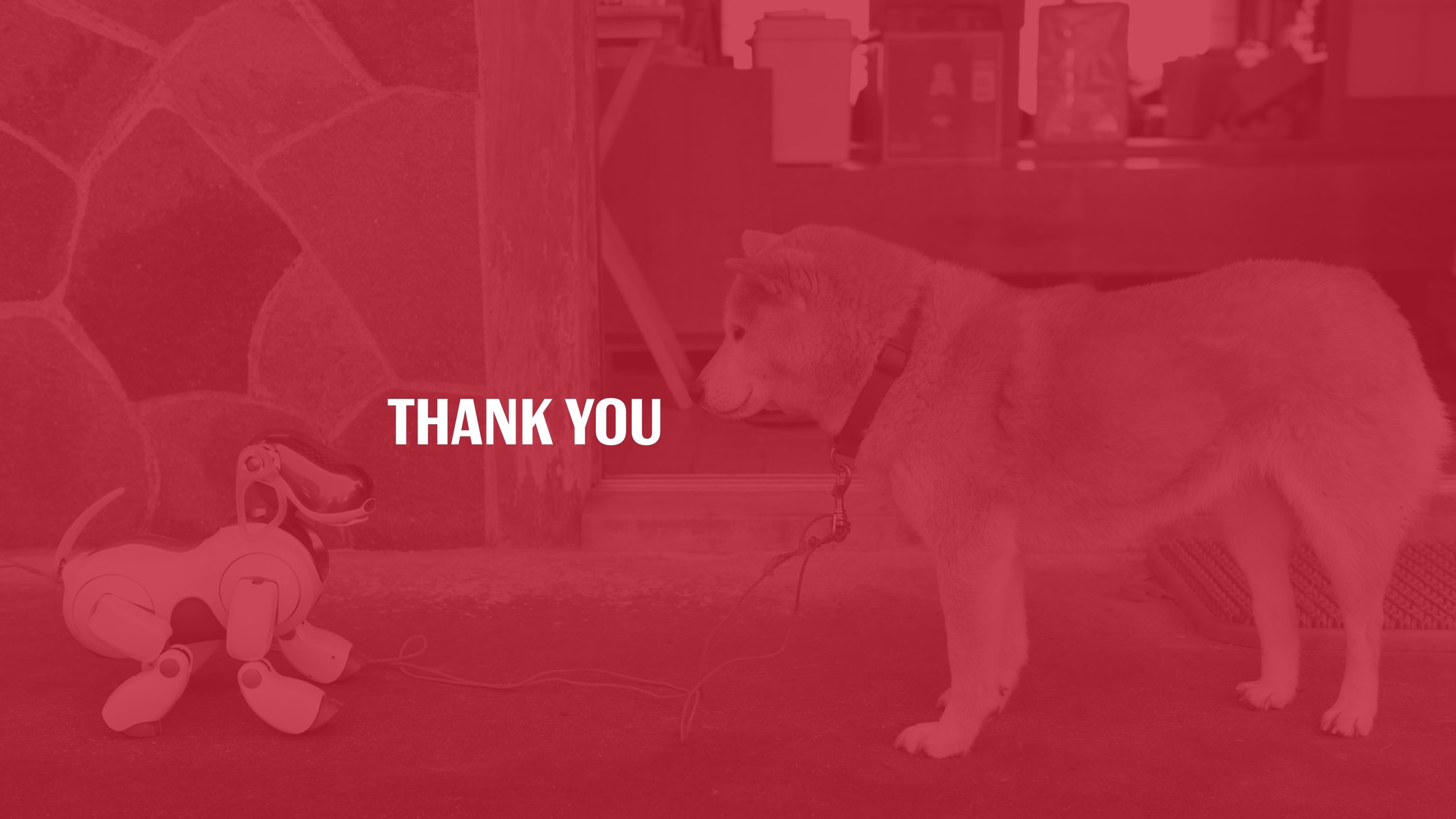 BUDWEISER + WATSON - PITCH DECK
An original concept, developed as a potential partnership with IBM's Watson to utilize data and Watson's ability to process insights like social sentiment to create a branded content experience for sports fans looking to debate the greatest players in sports history. The resulting digital tool could live as an app or web destination, allowing fans to input their favorite players and compare as they debate greatness over rounds of The Great American Lager.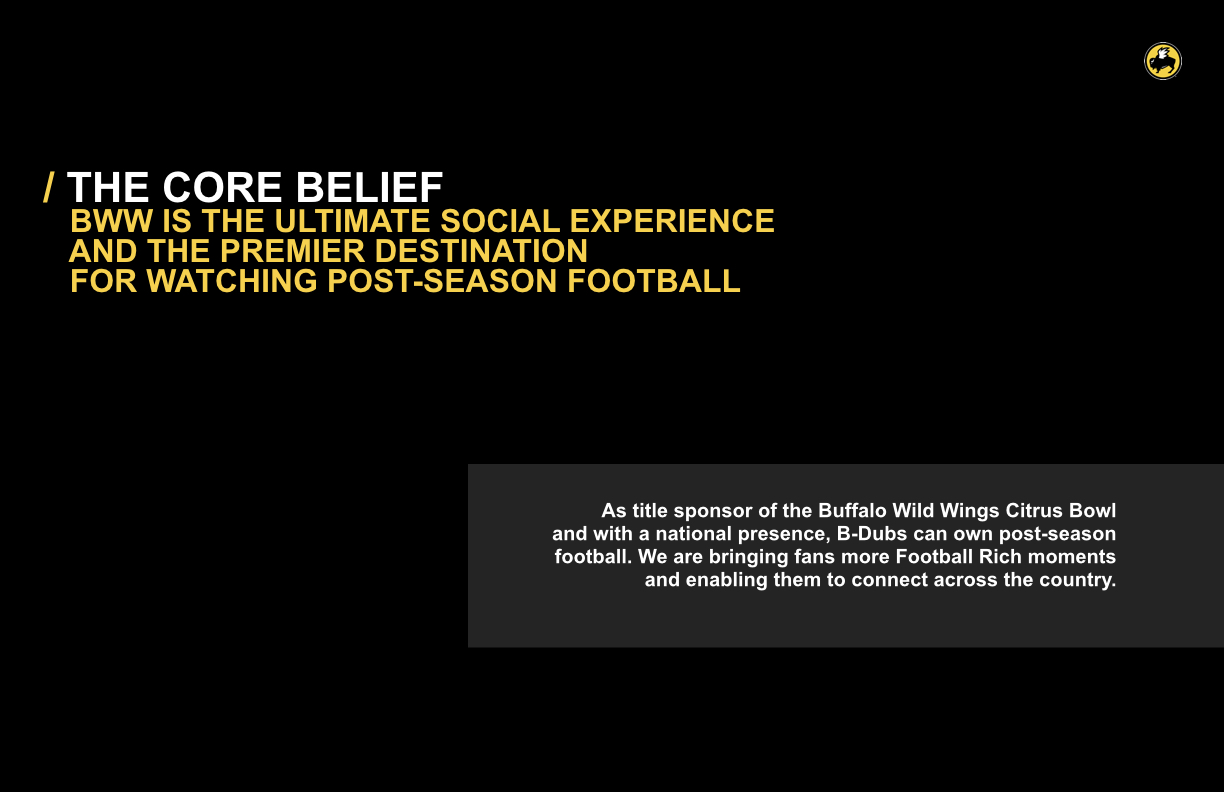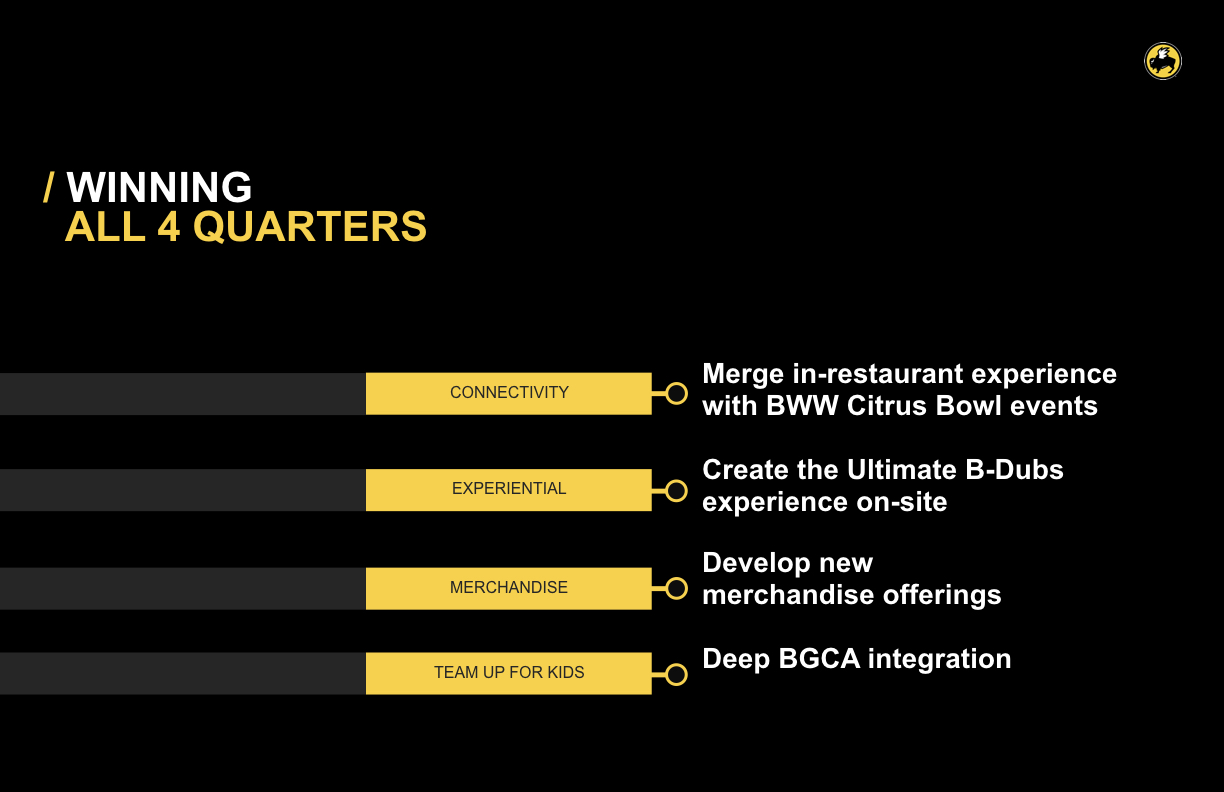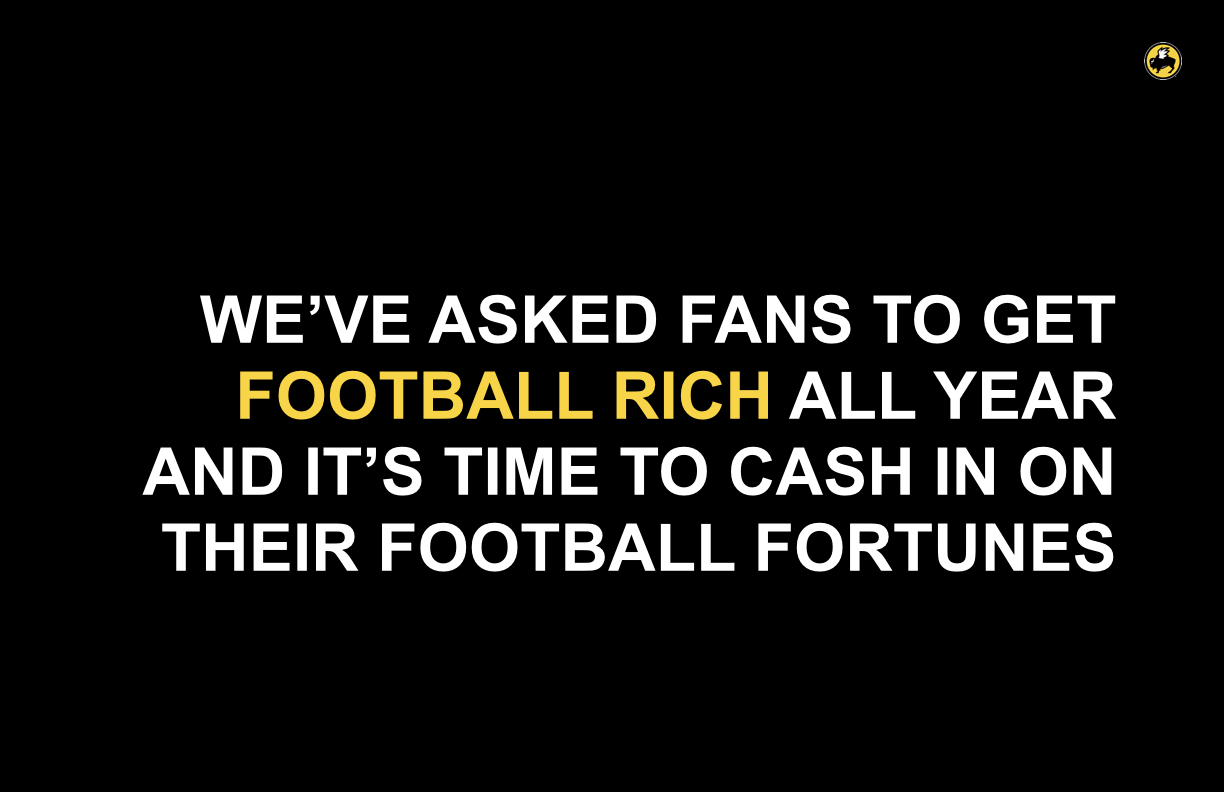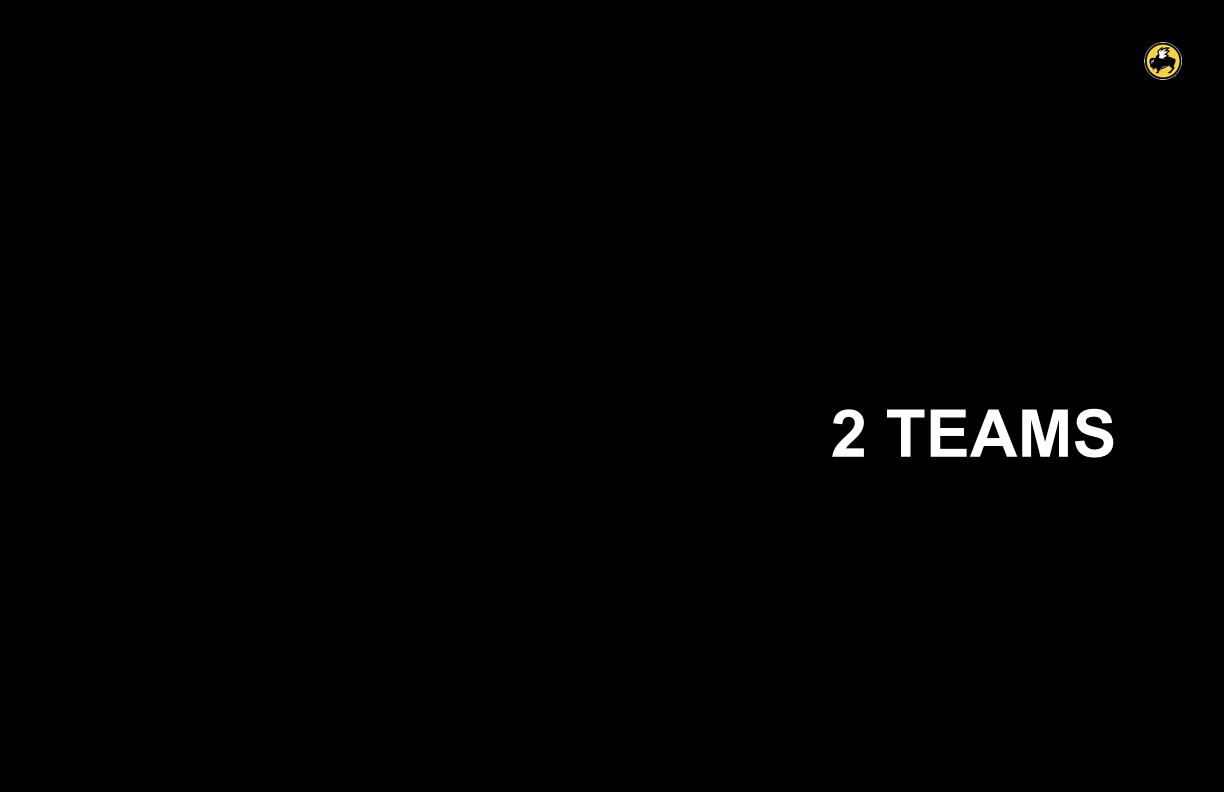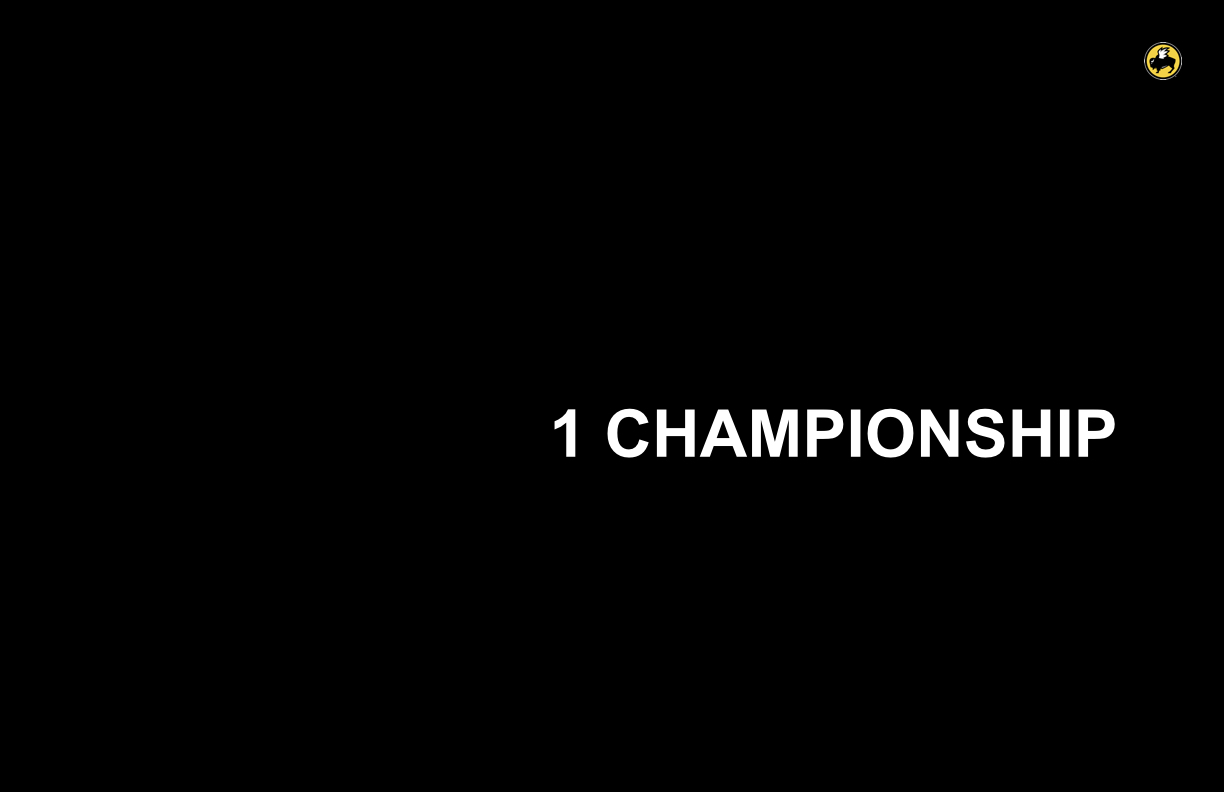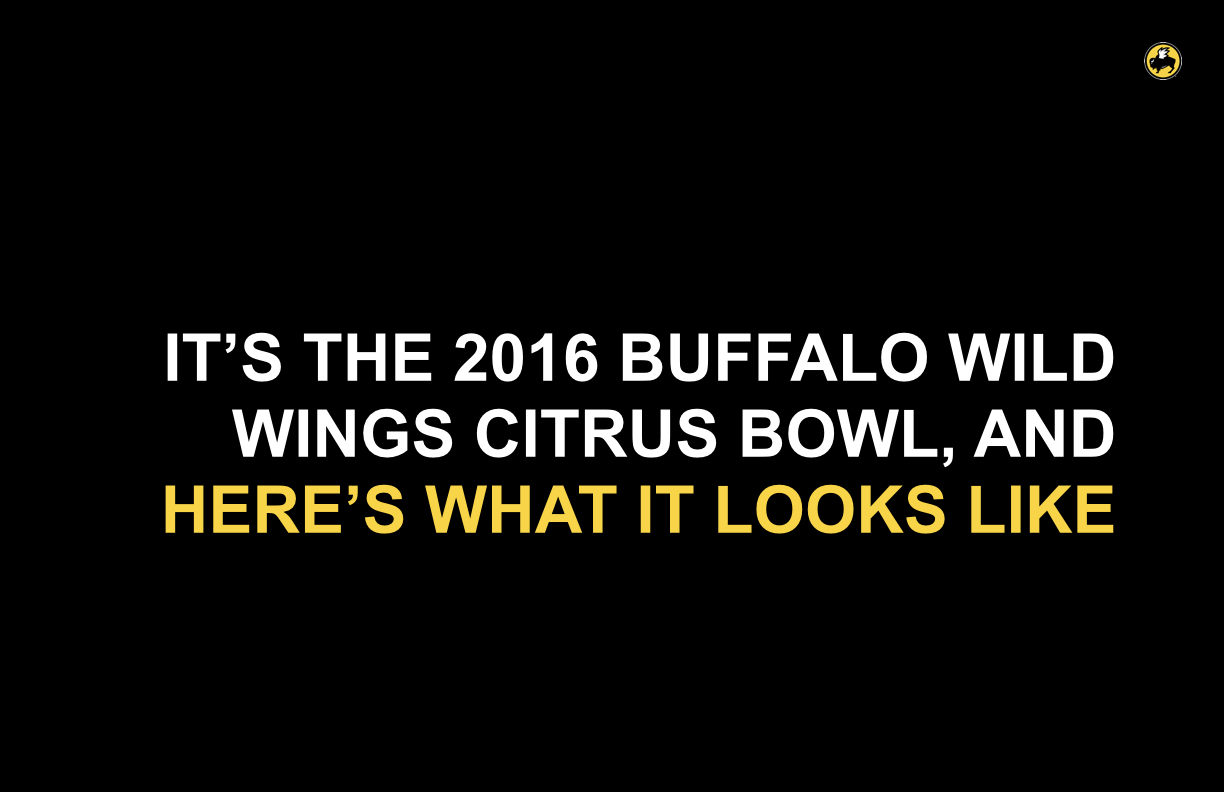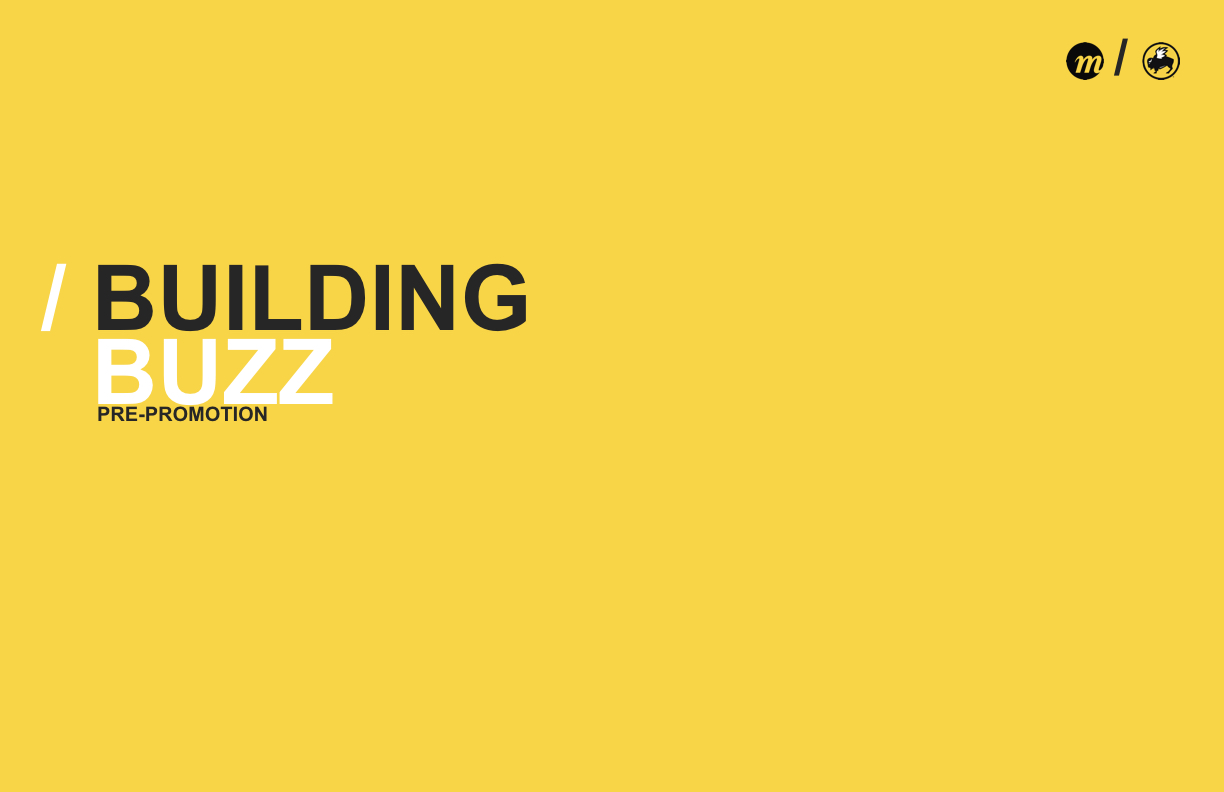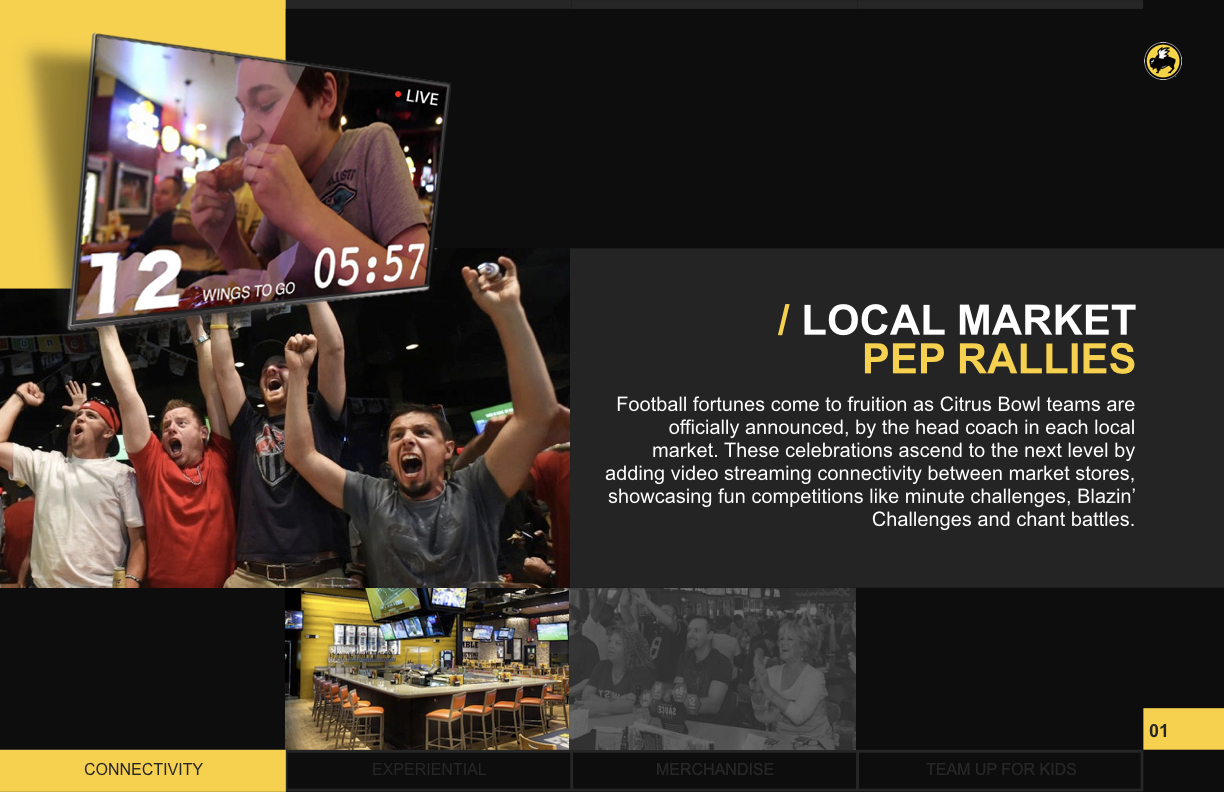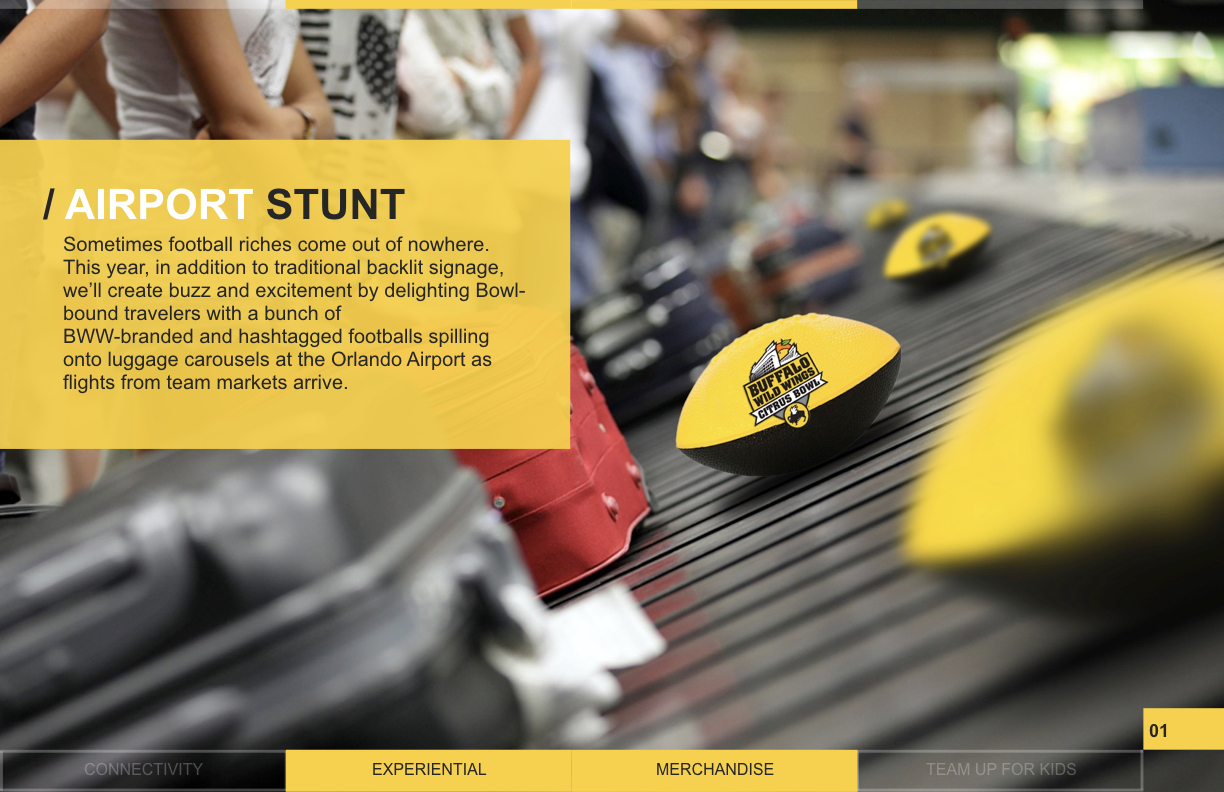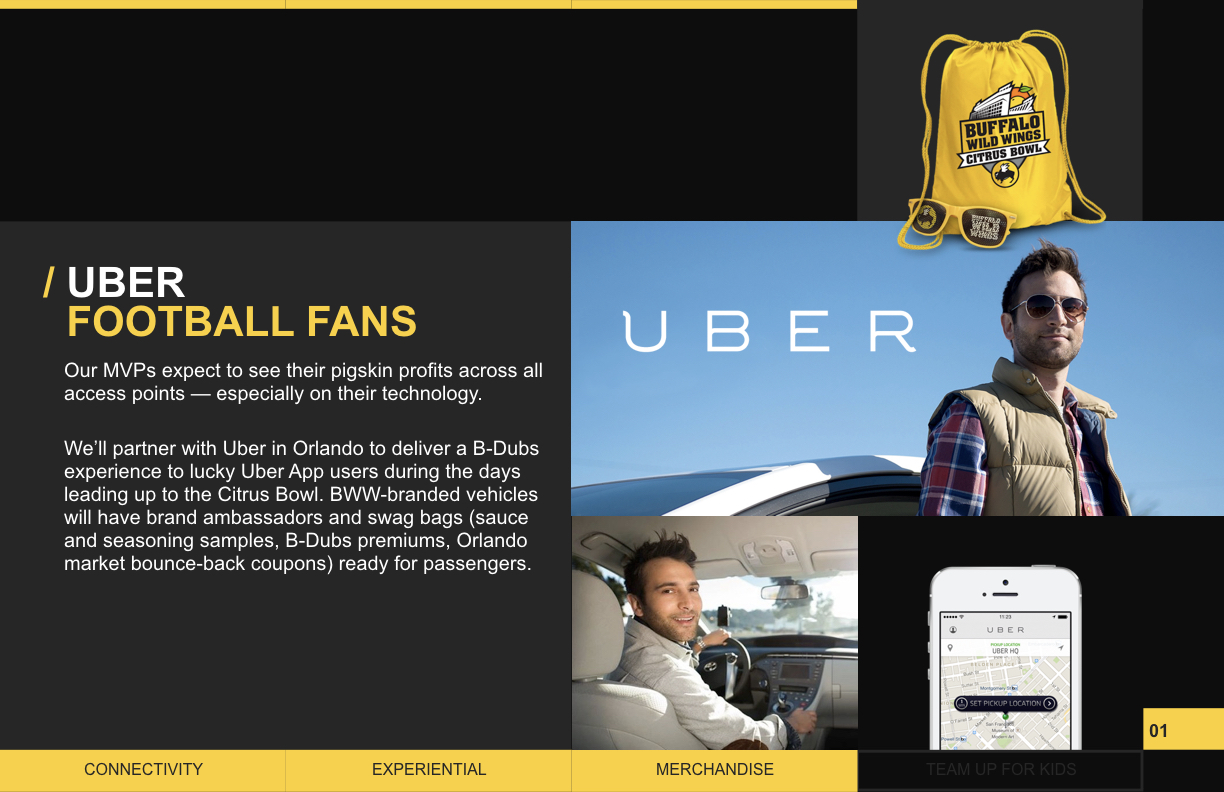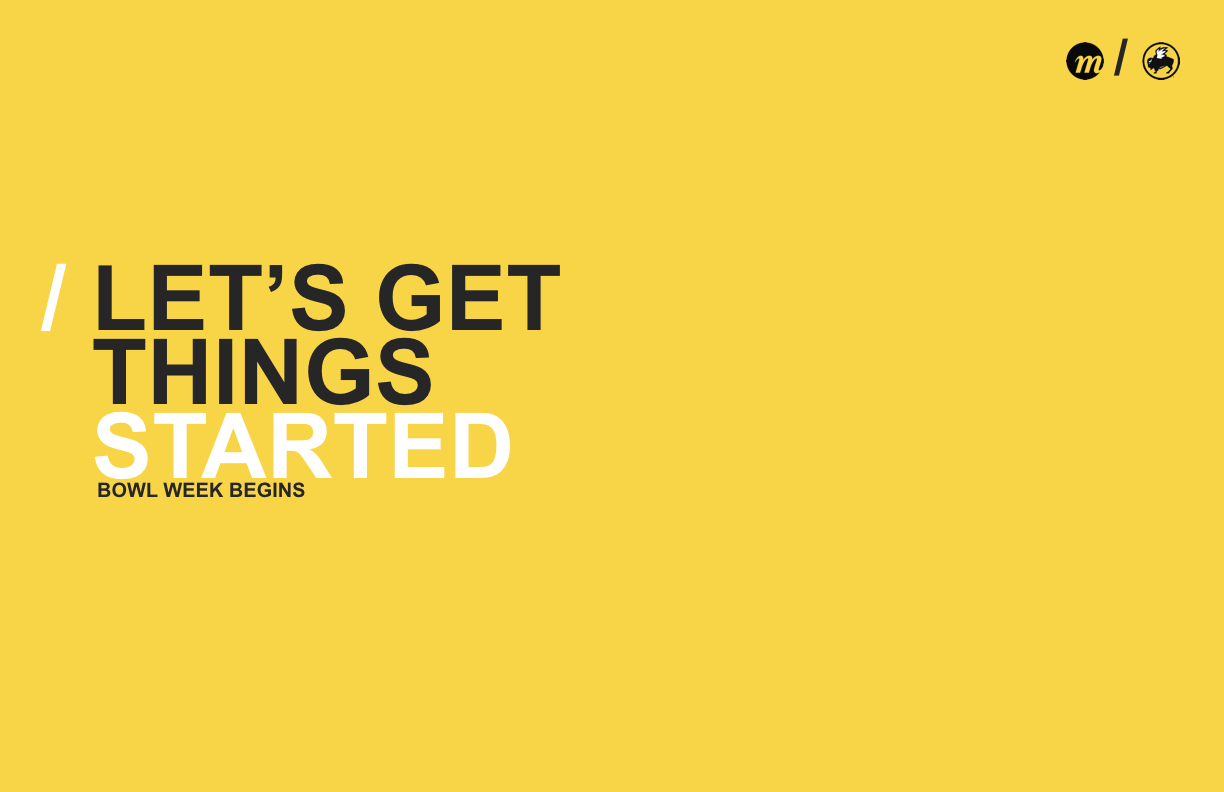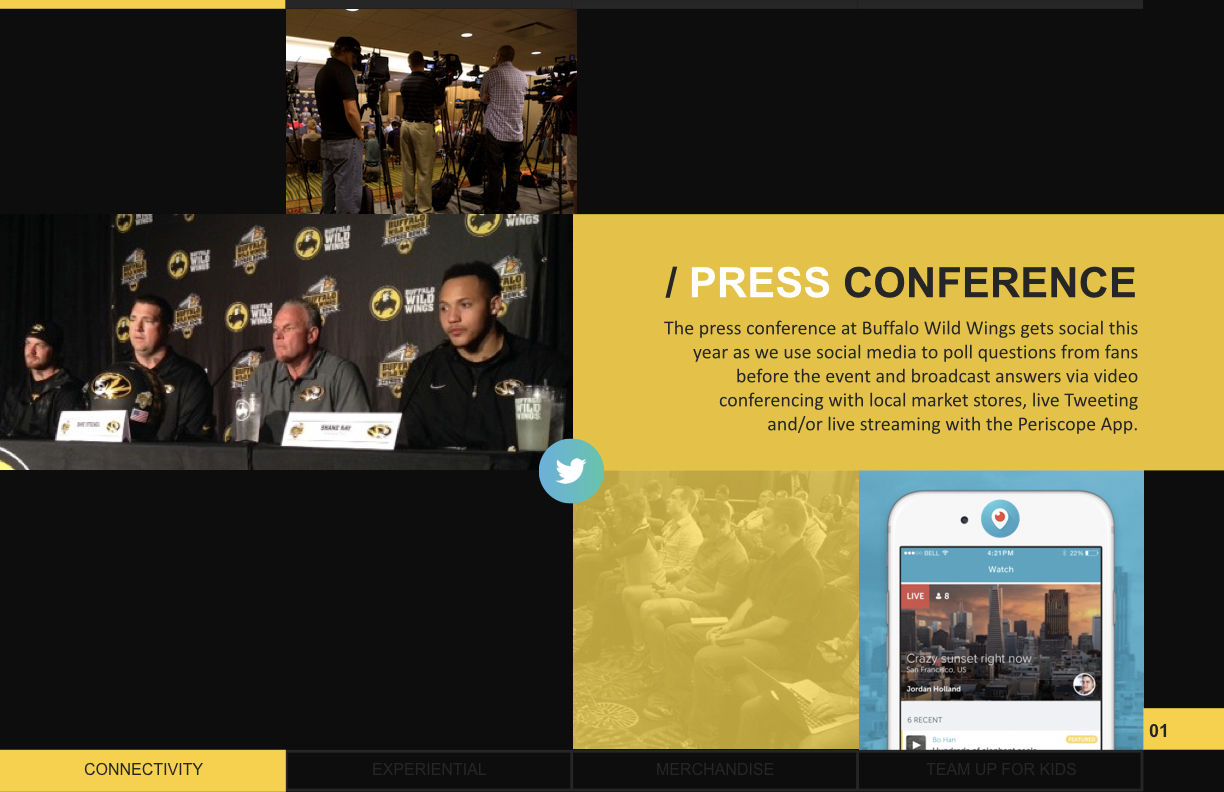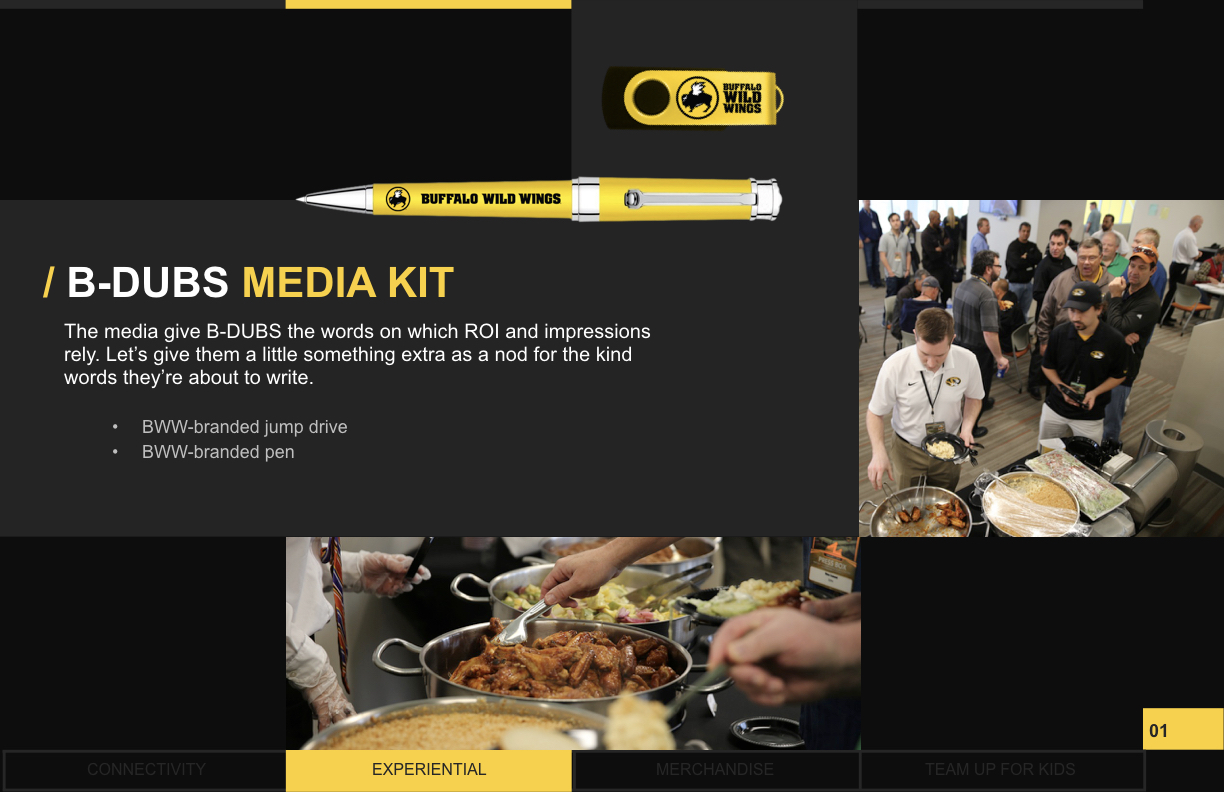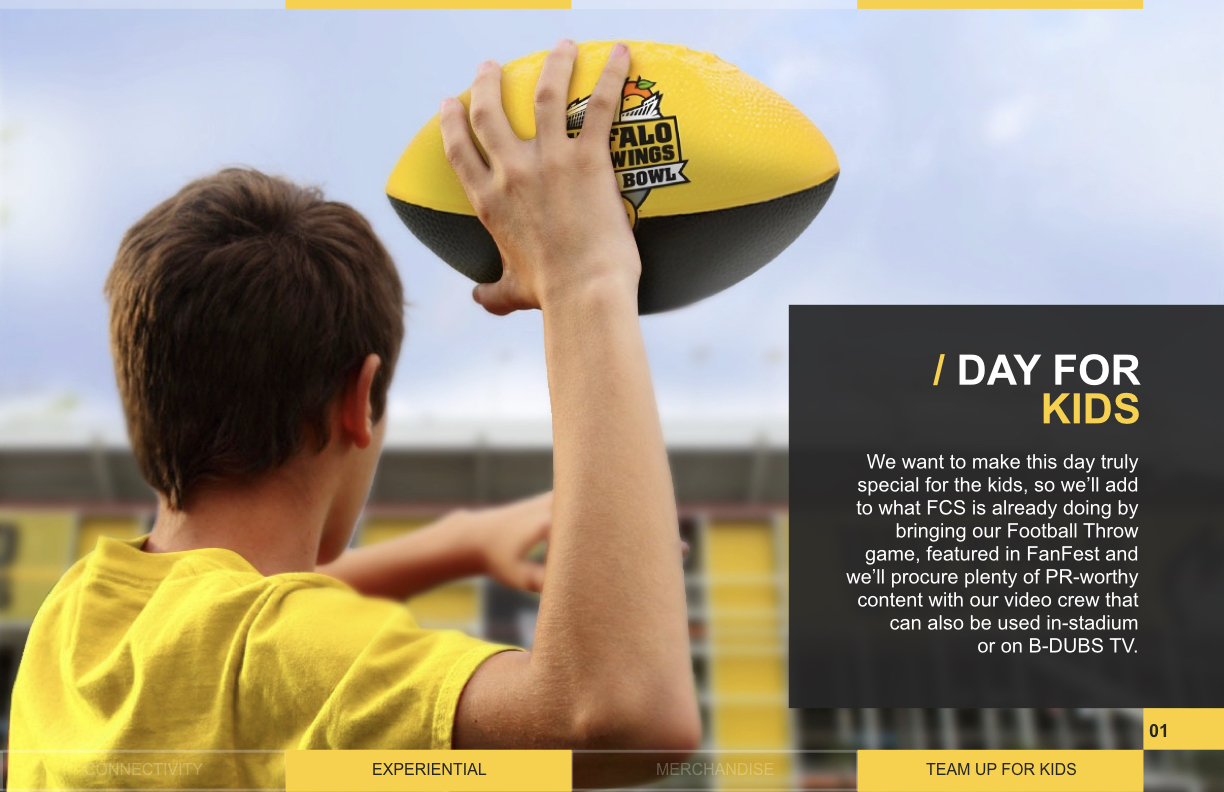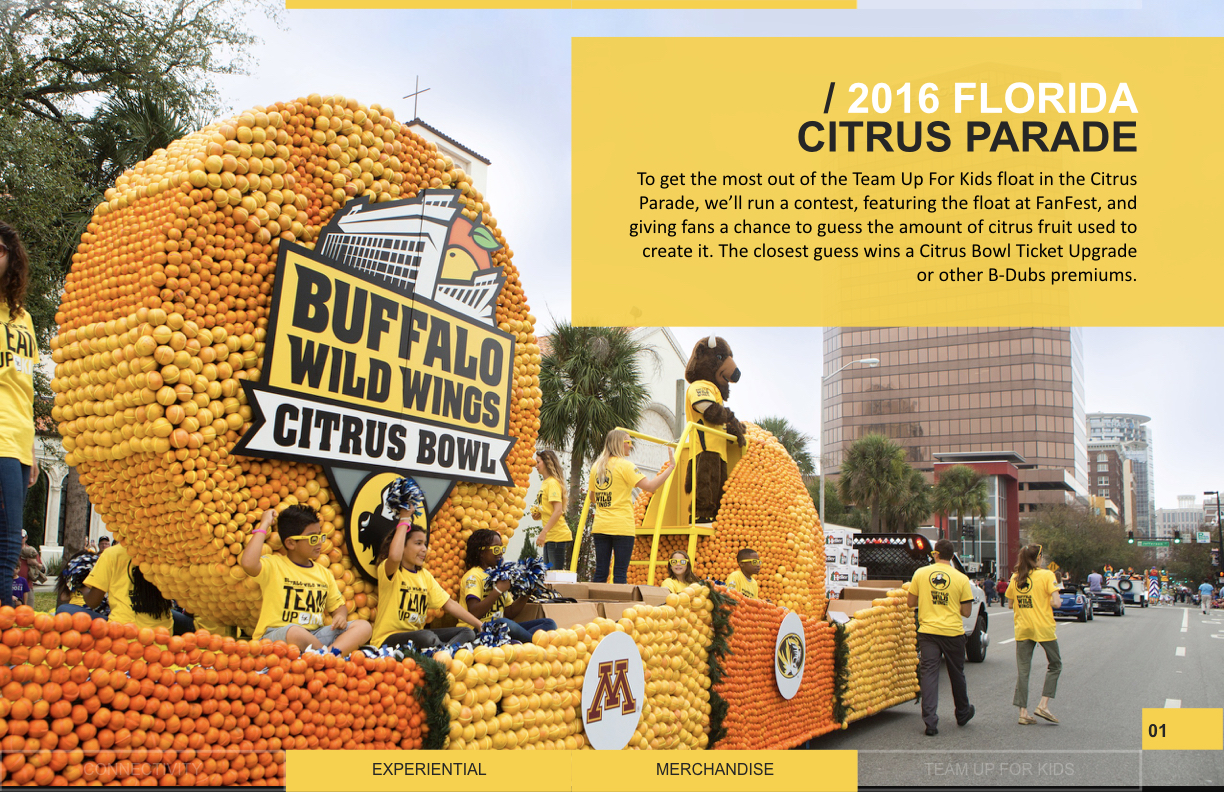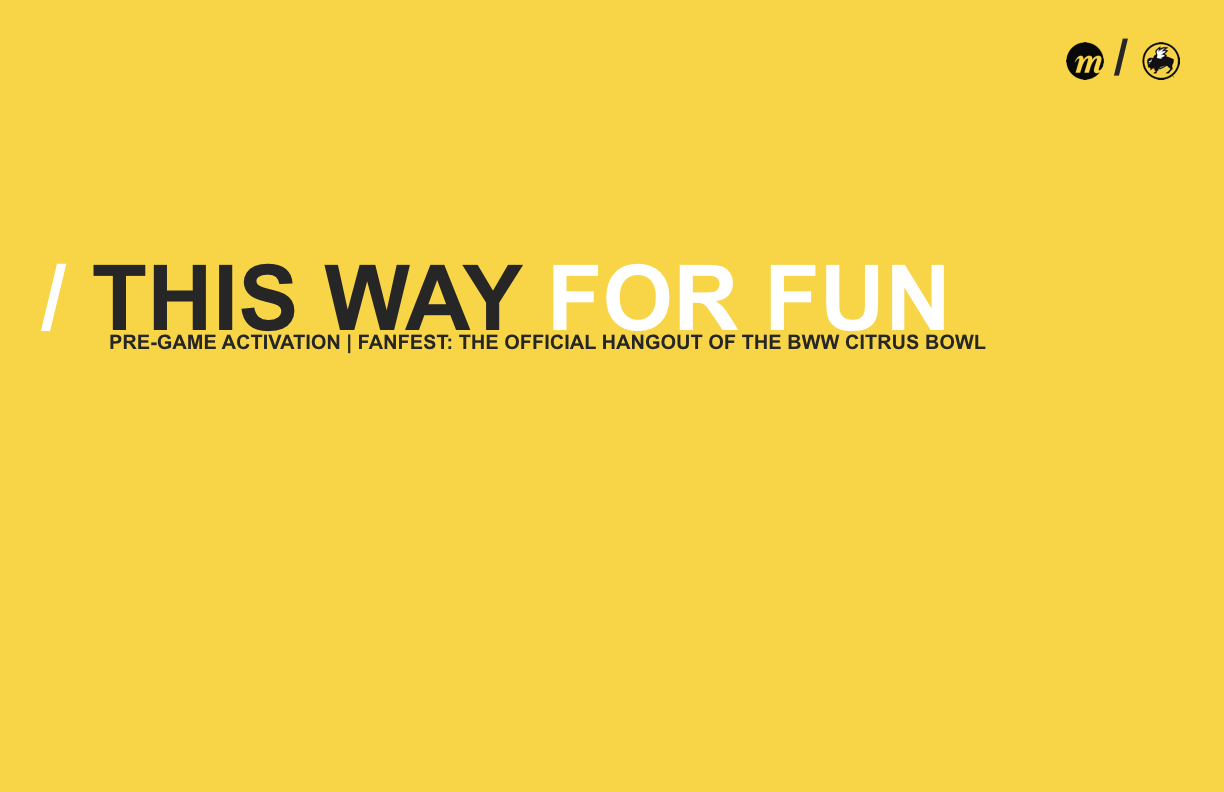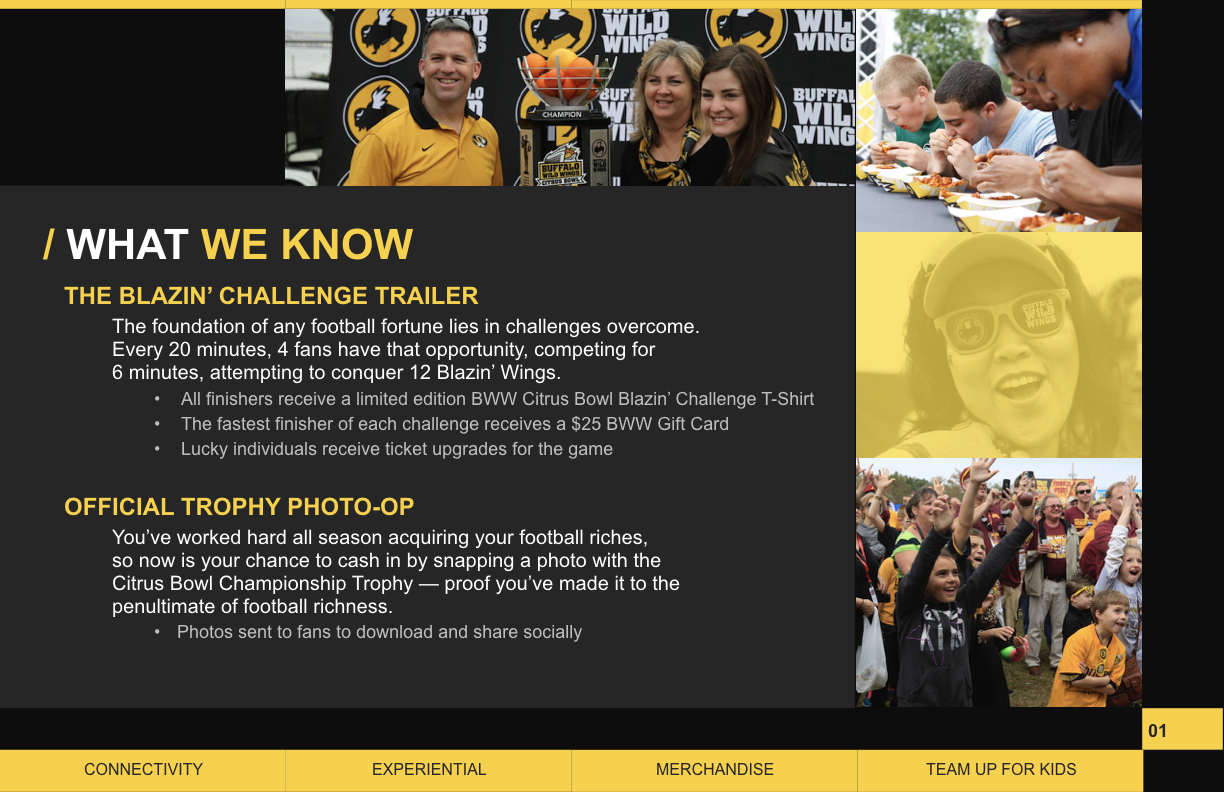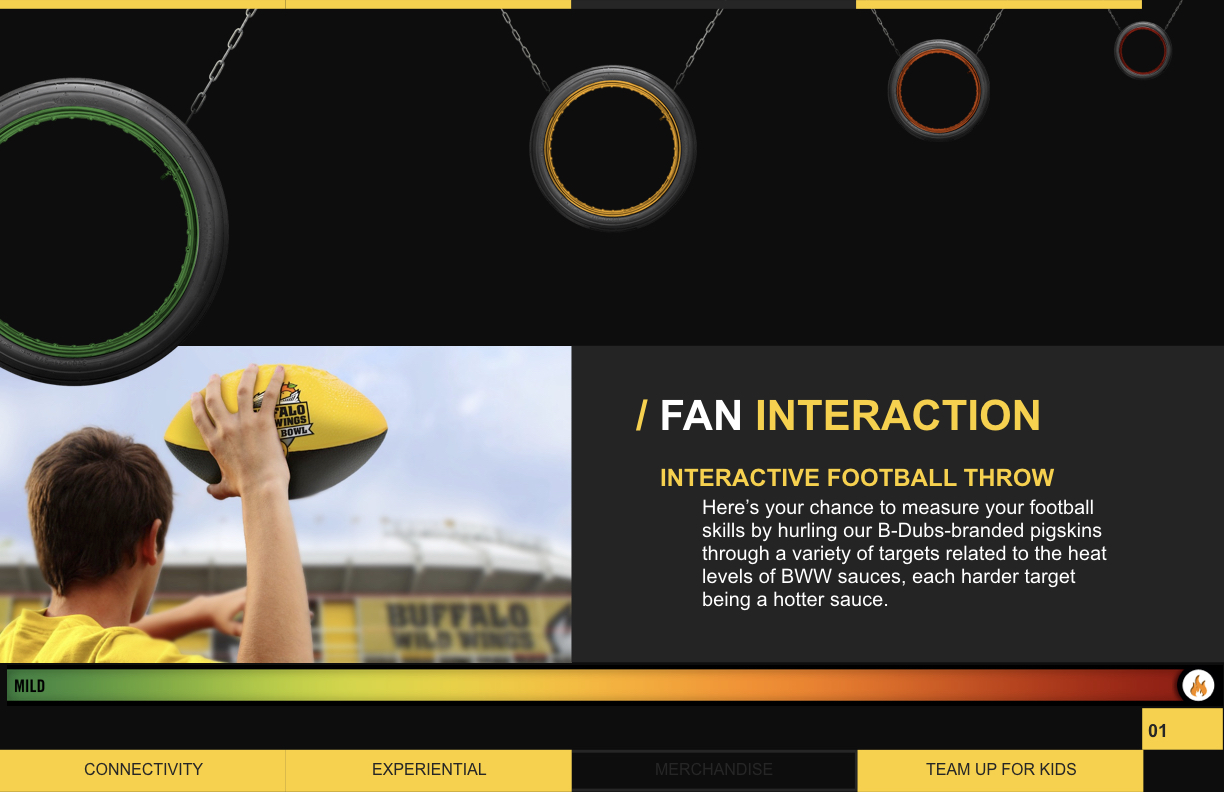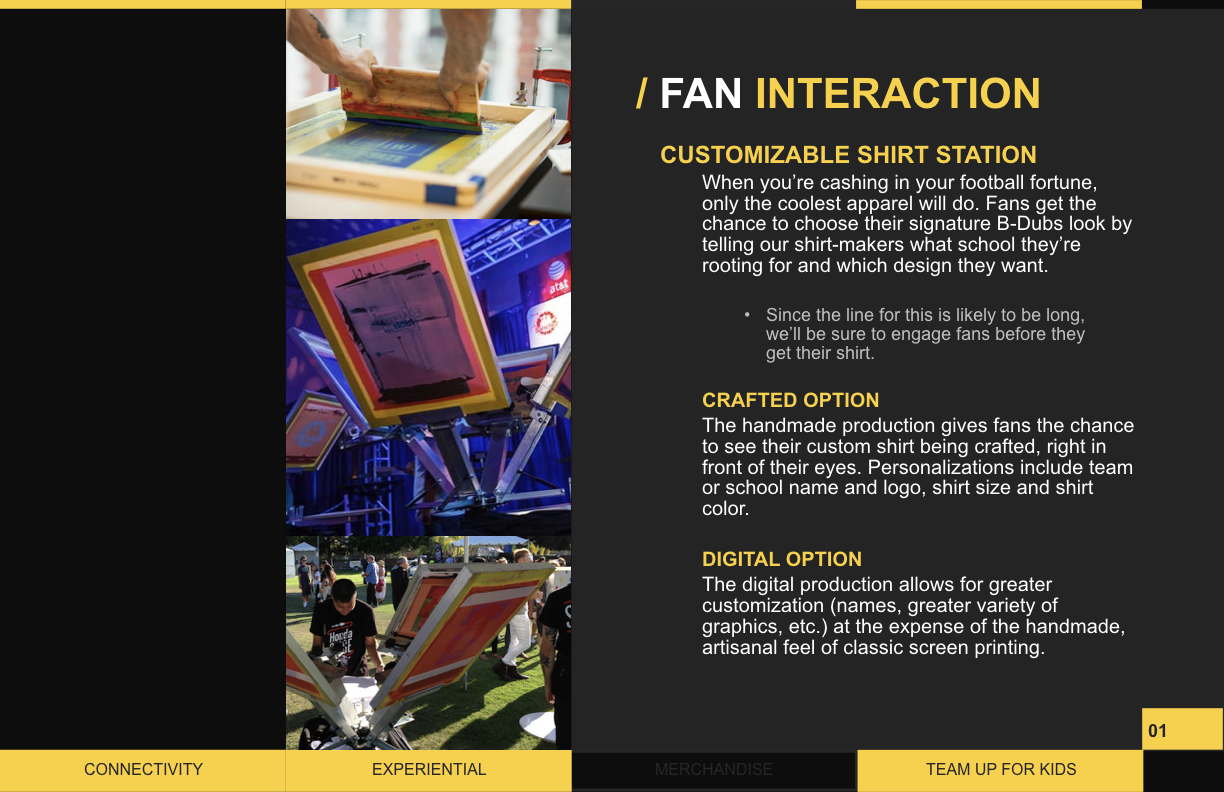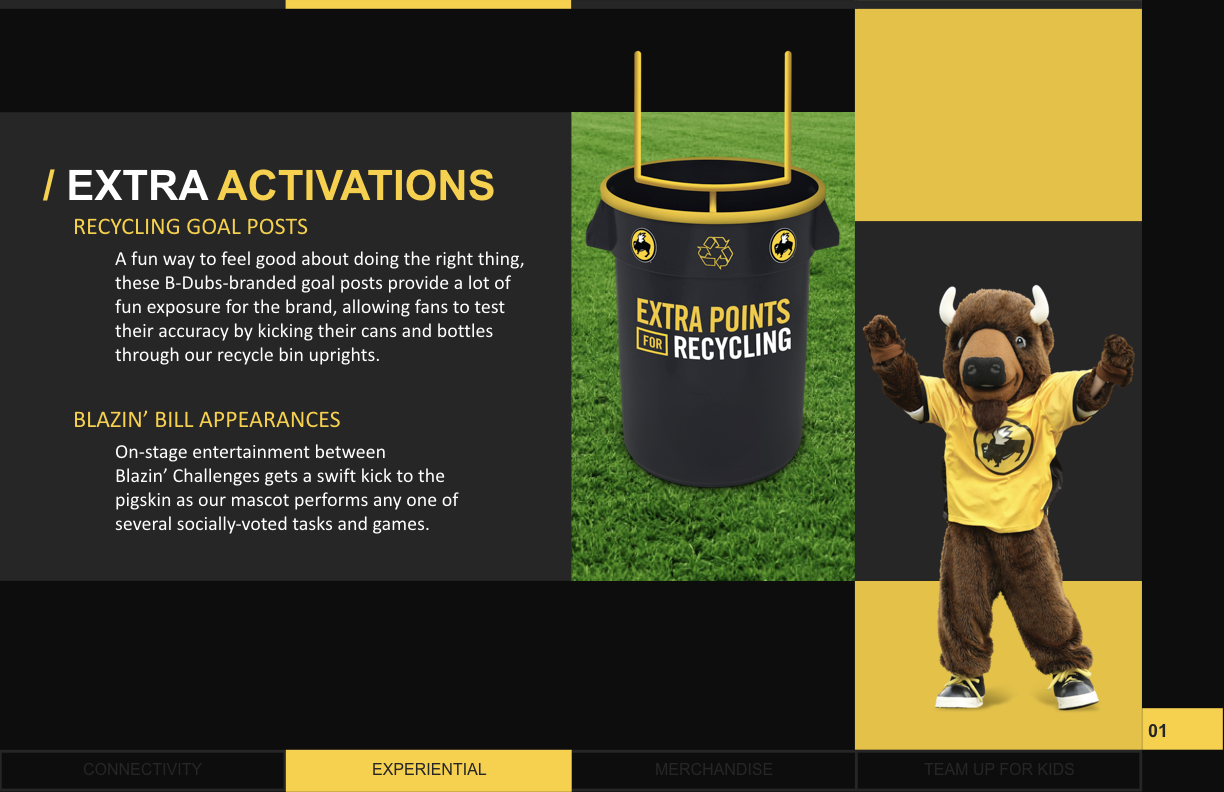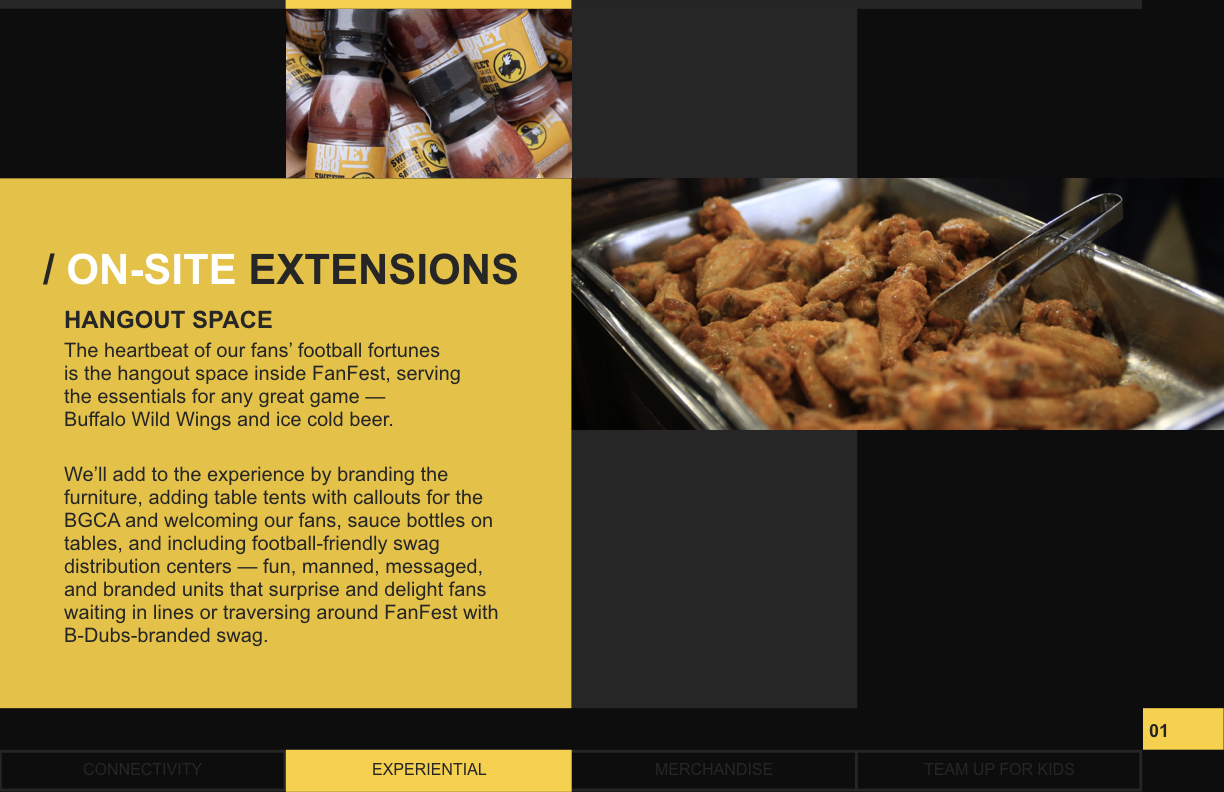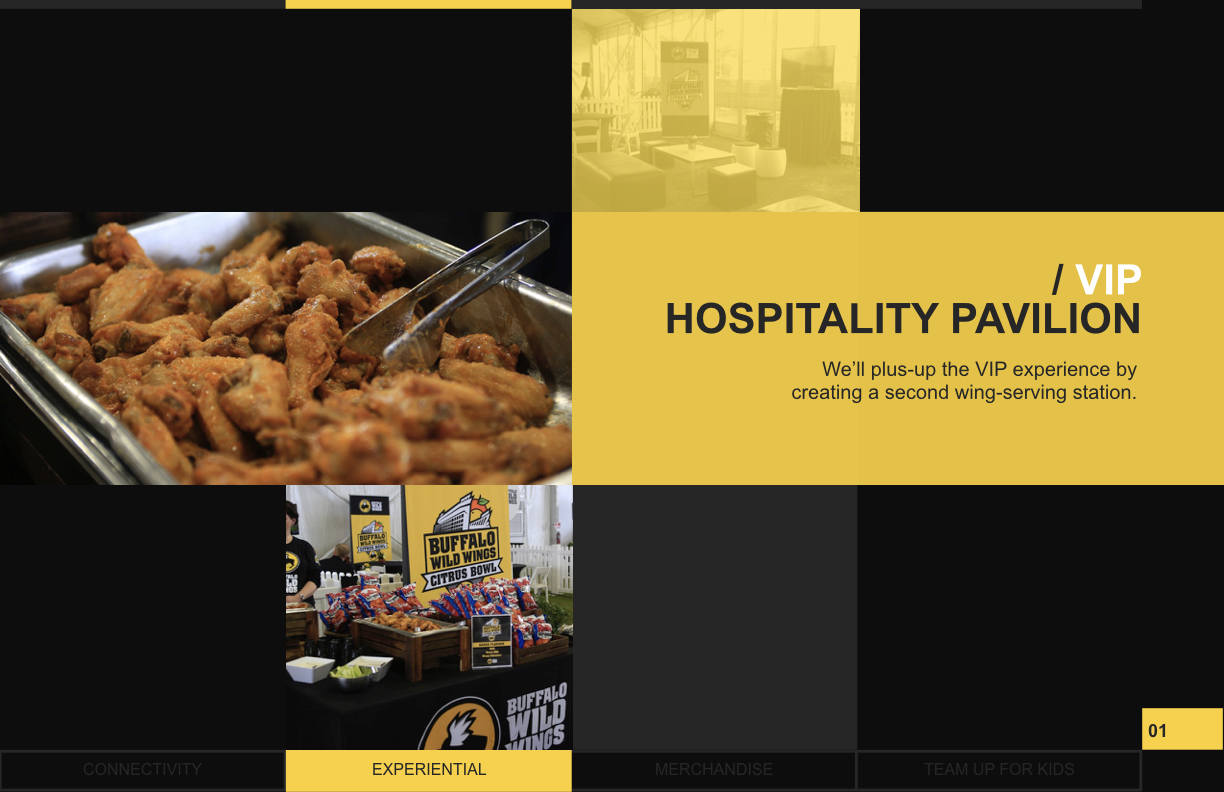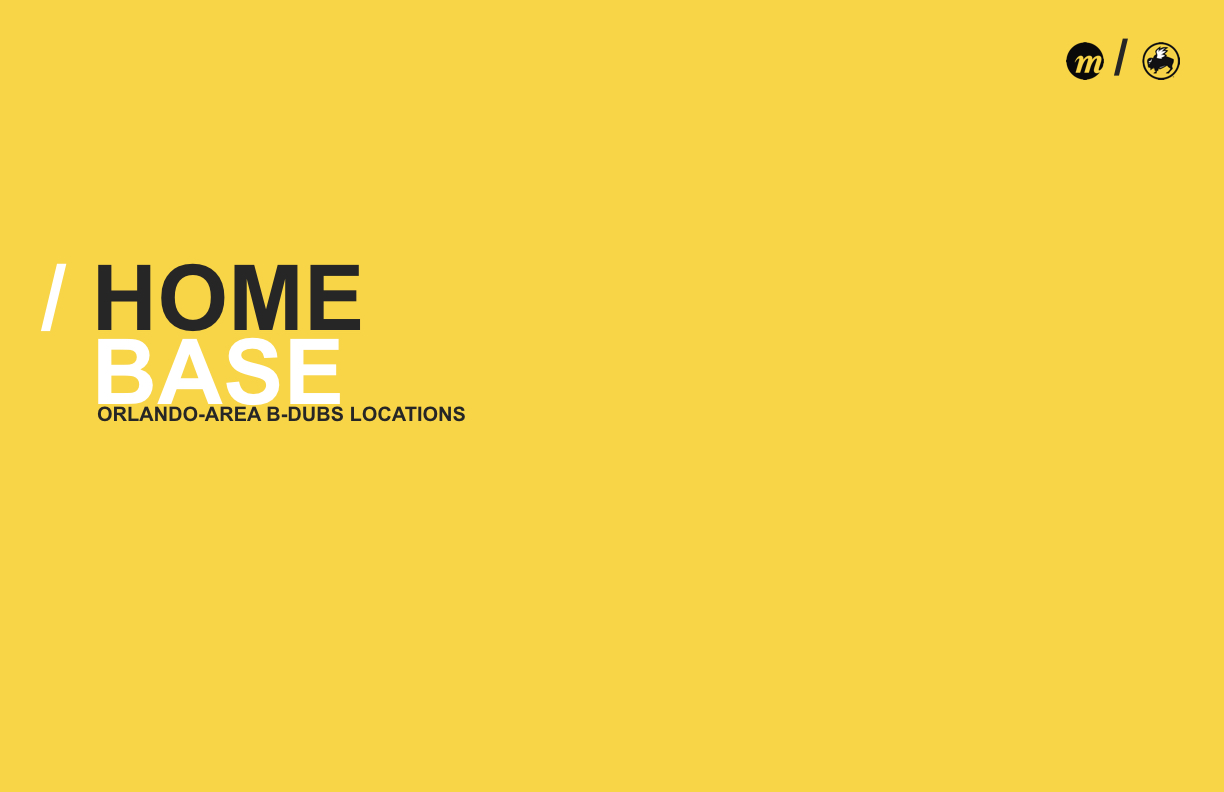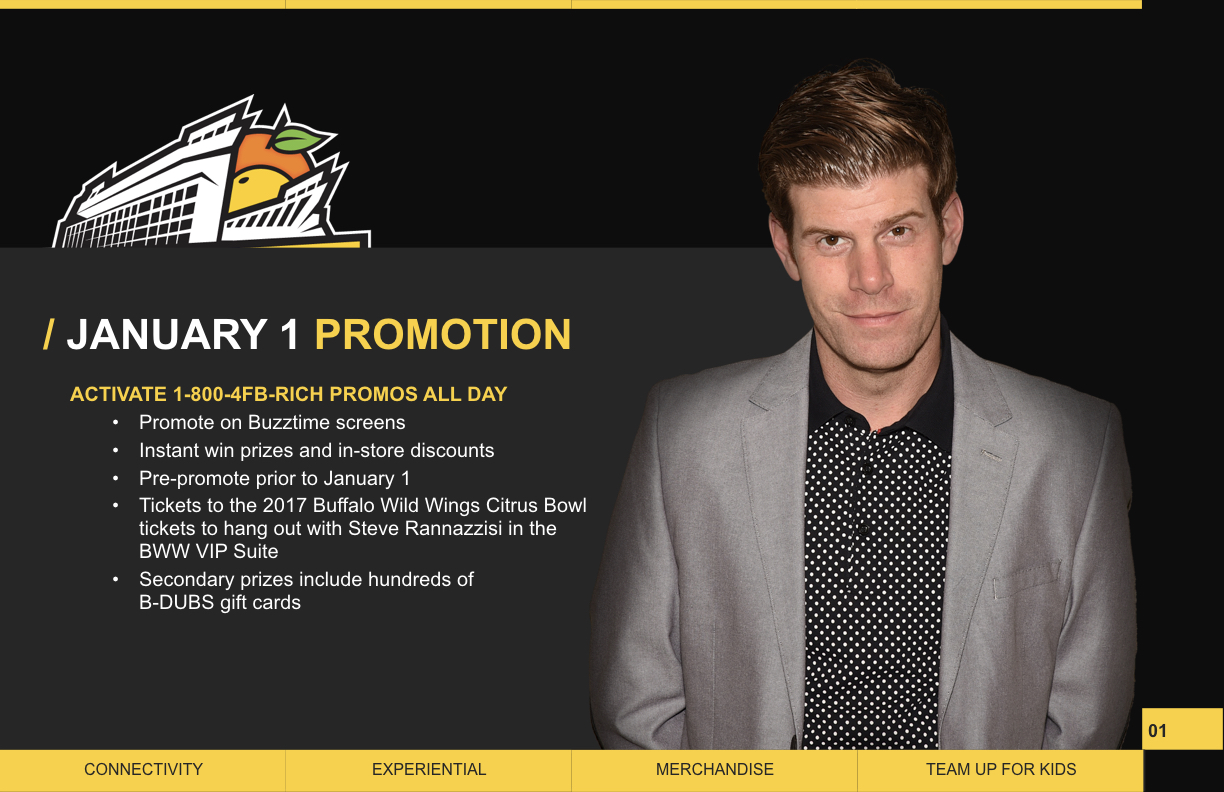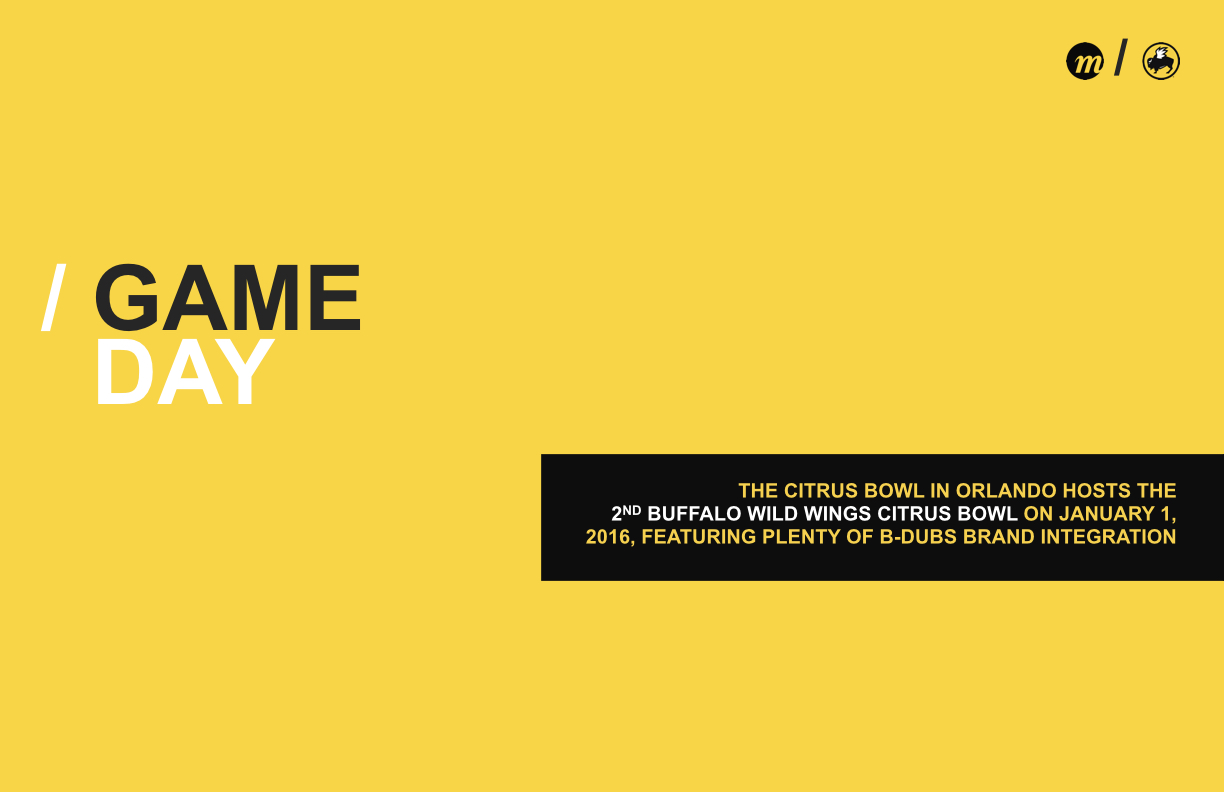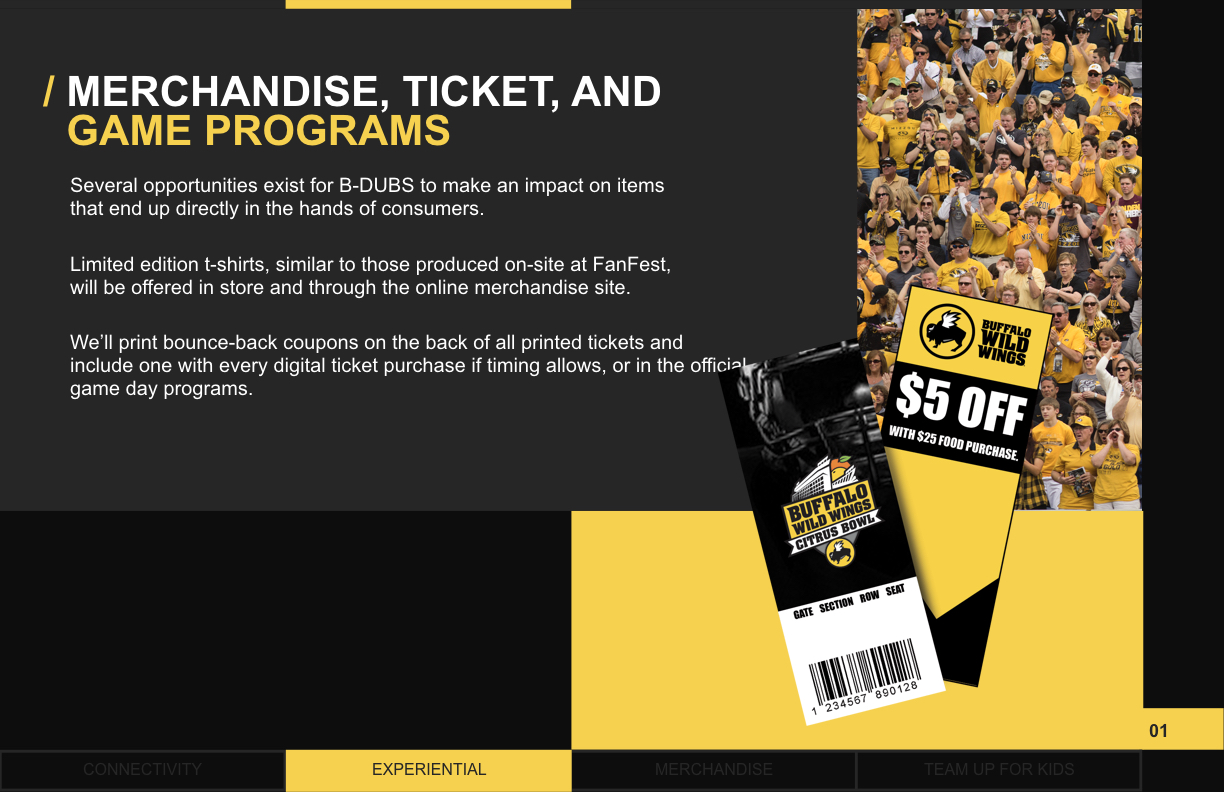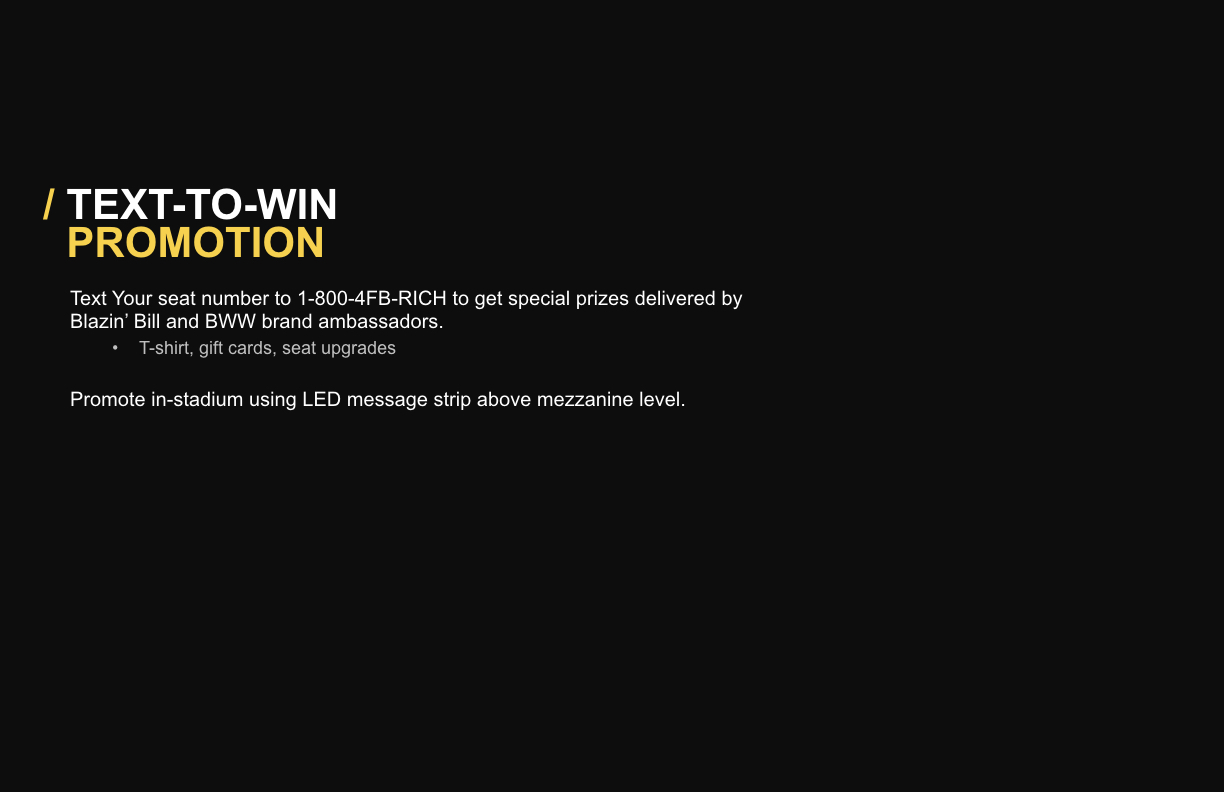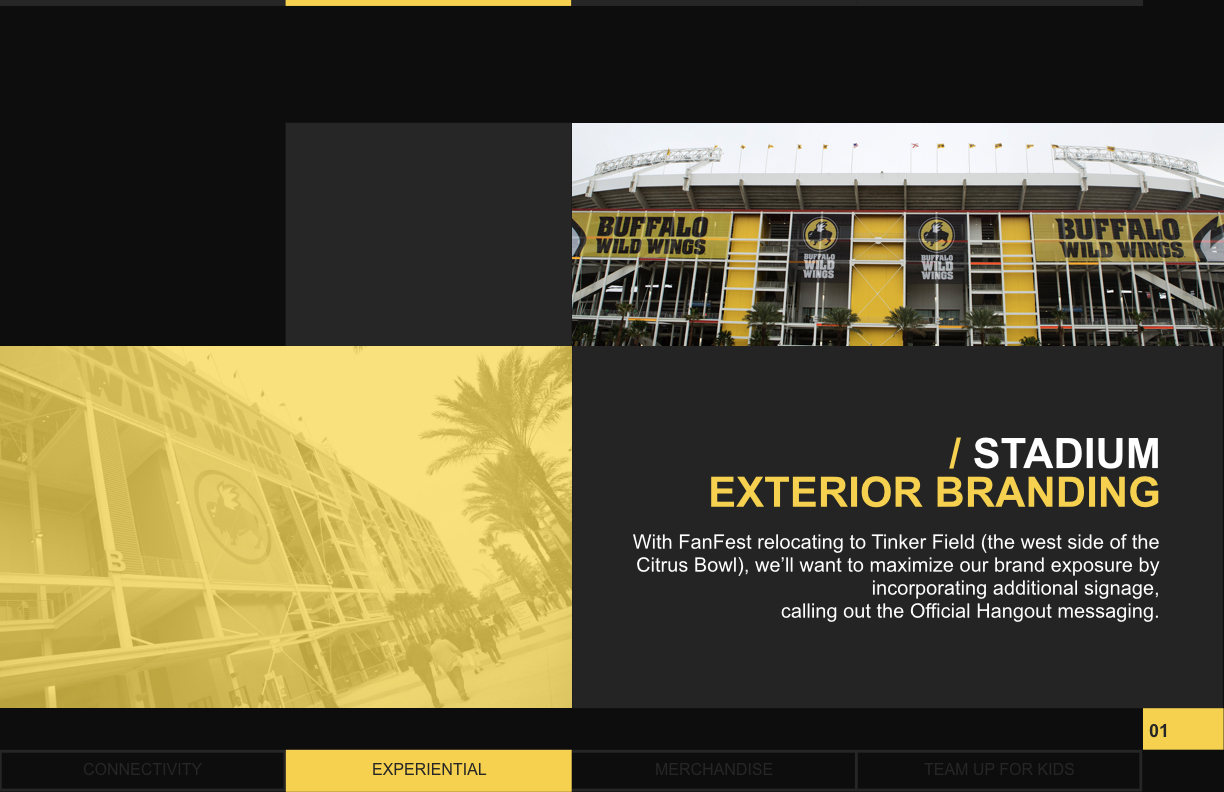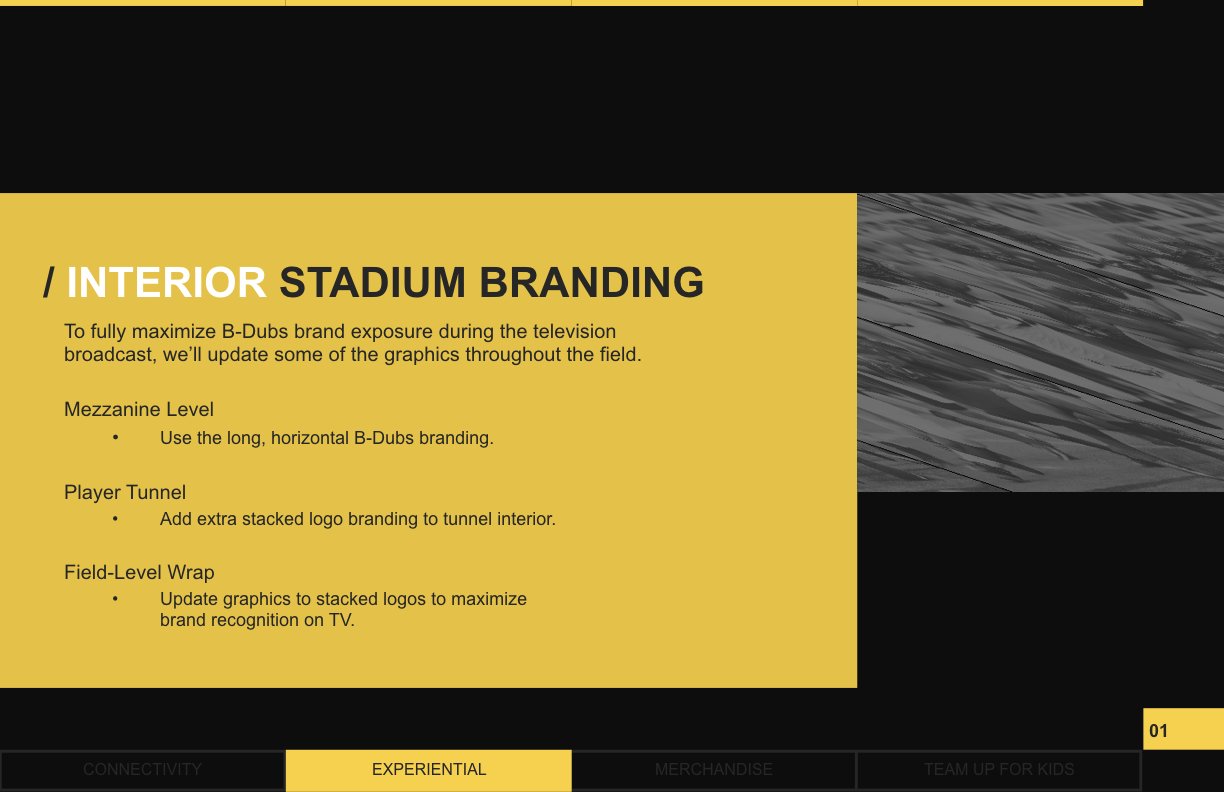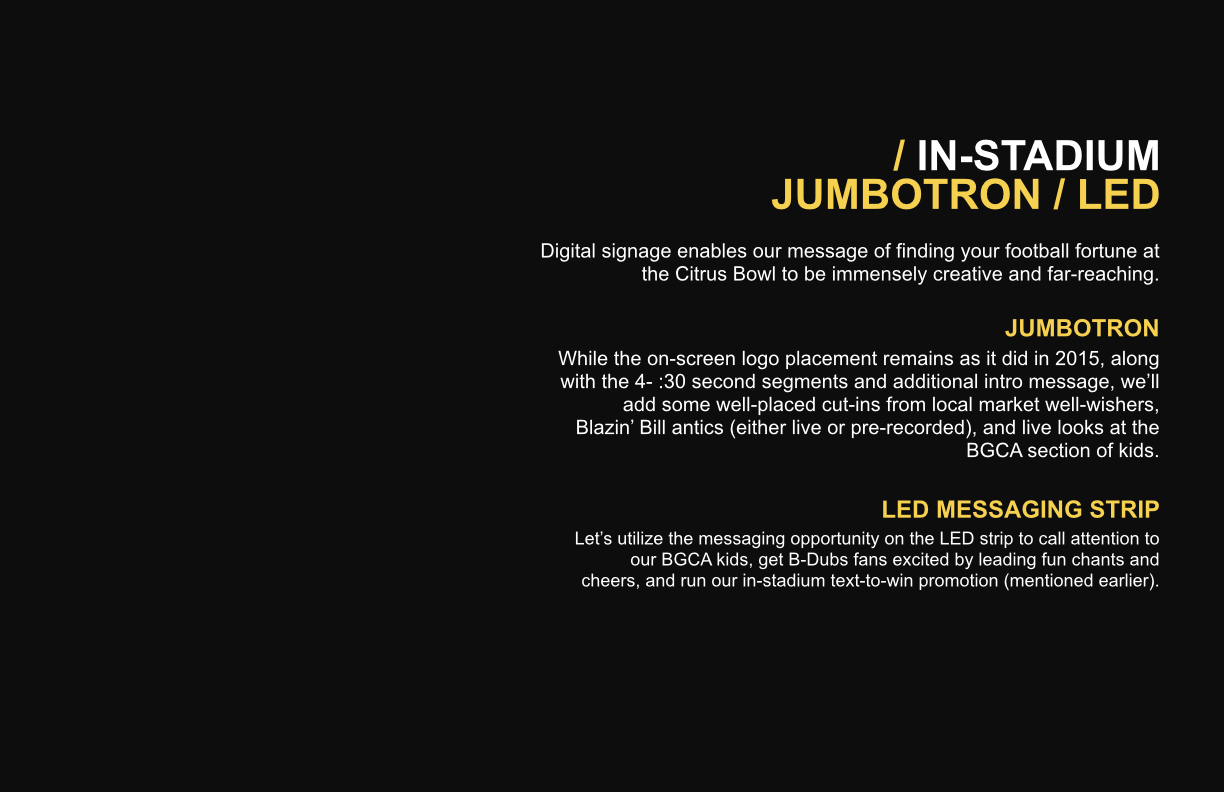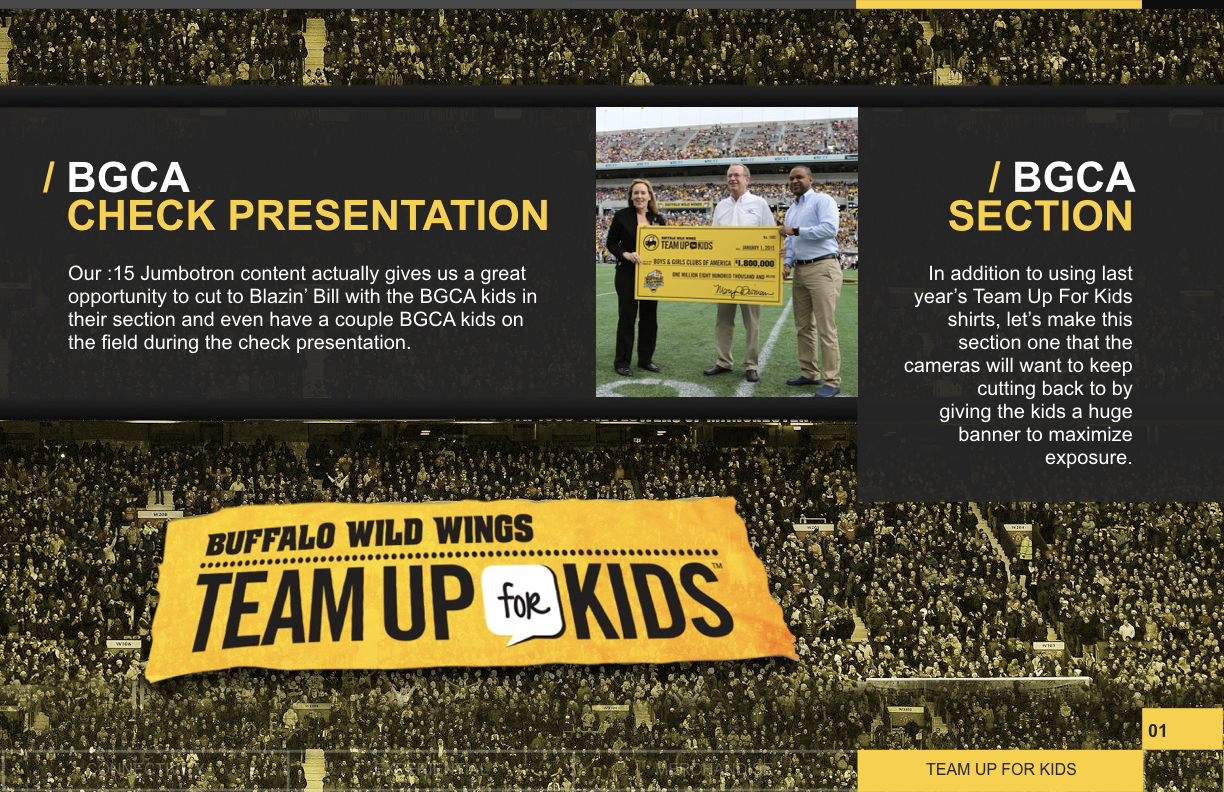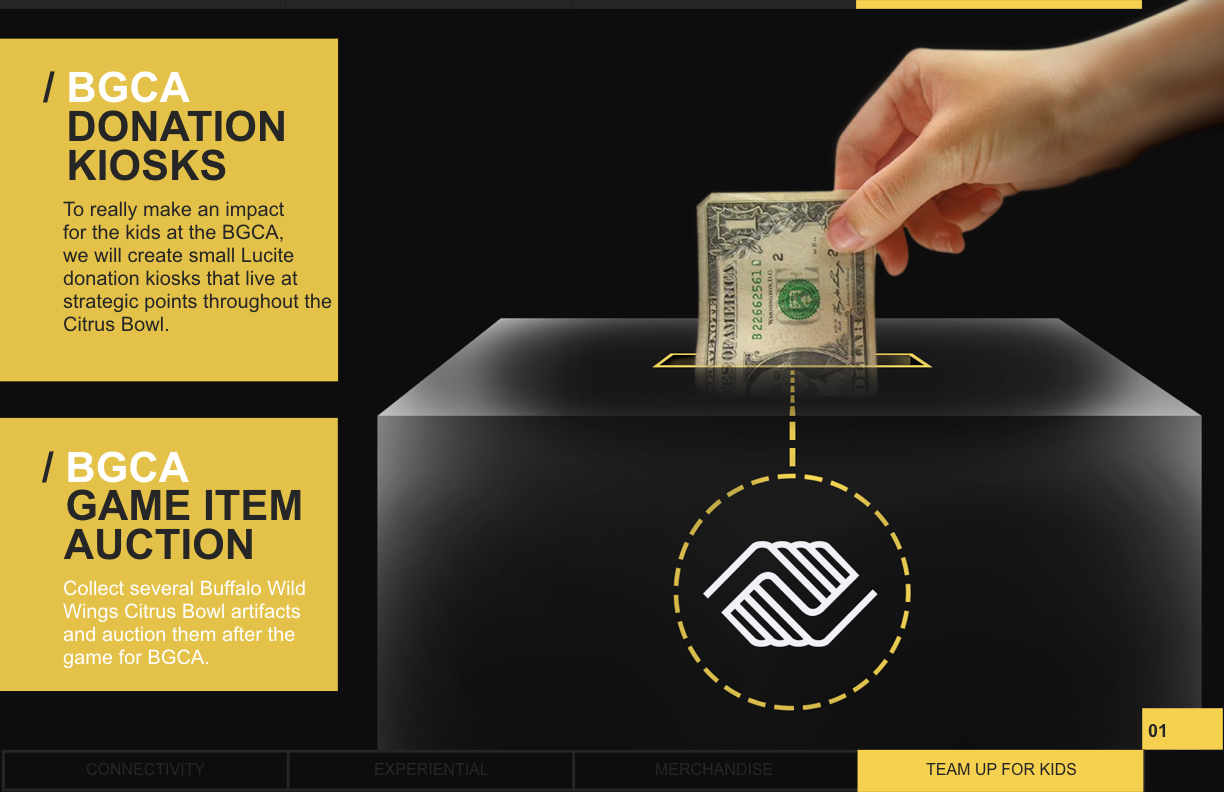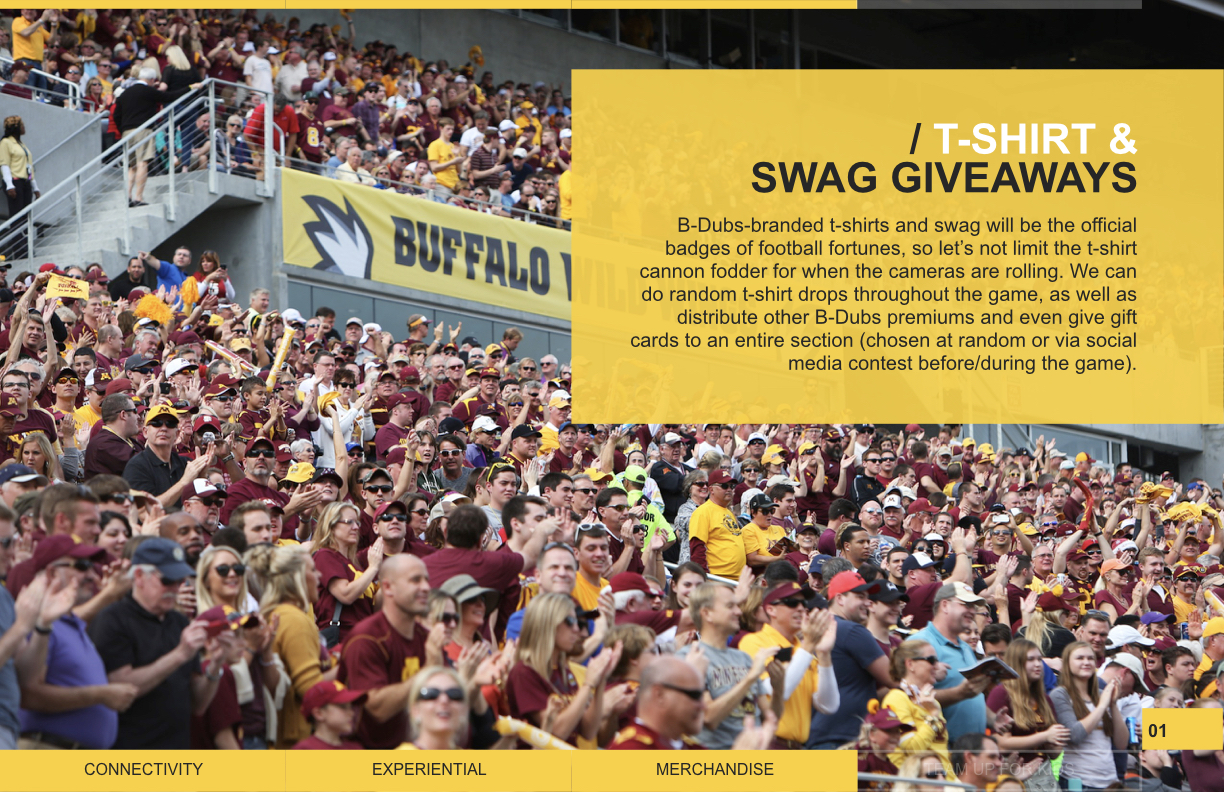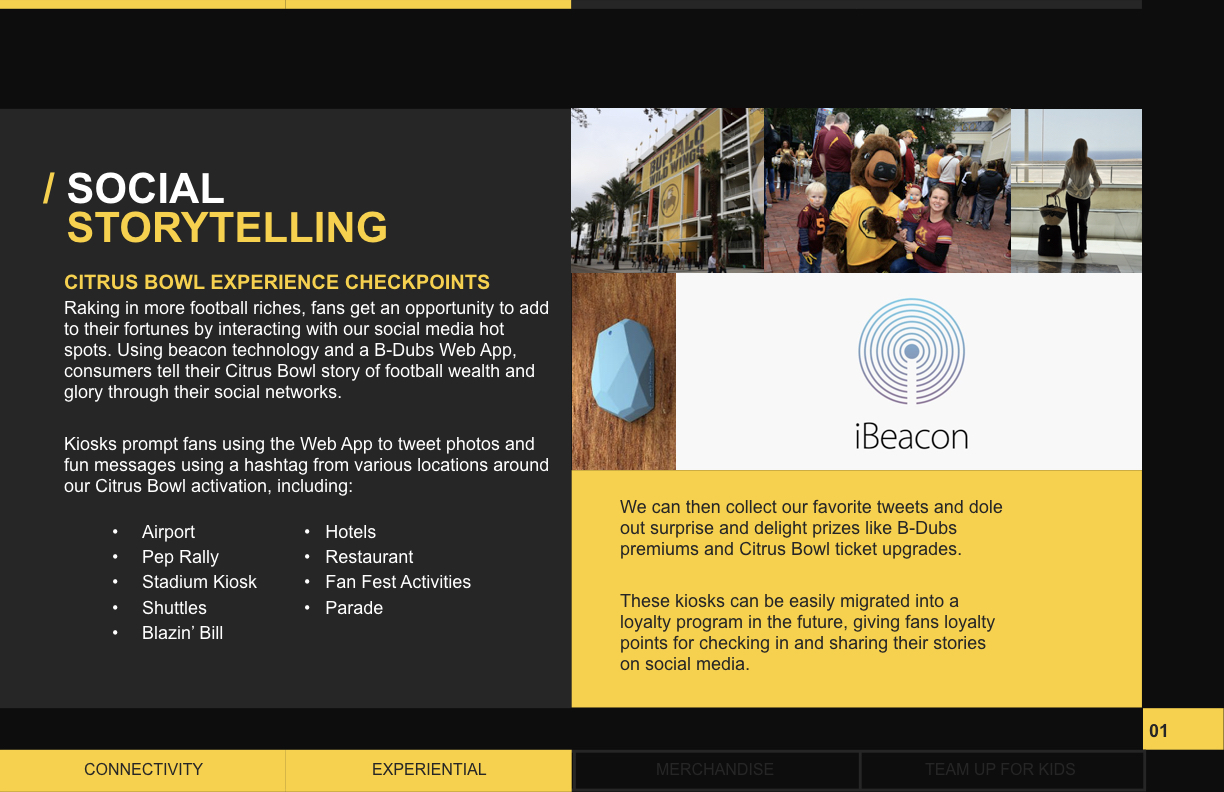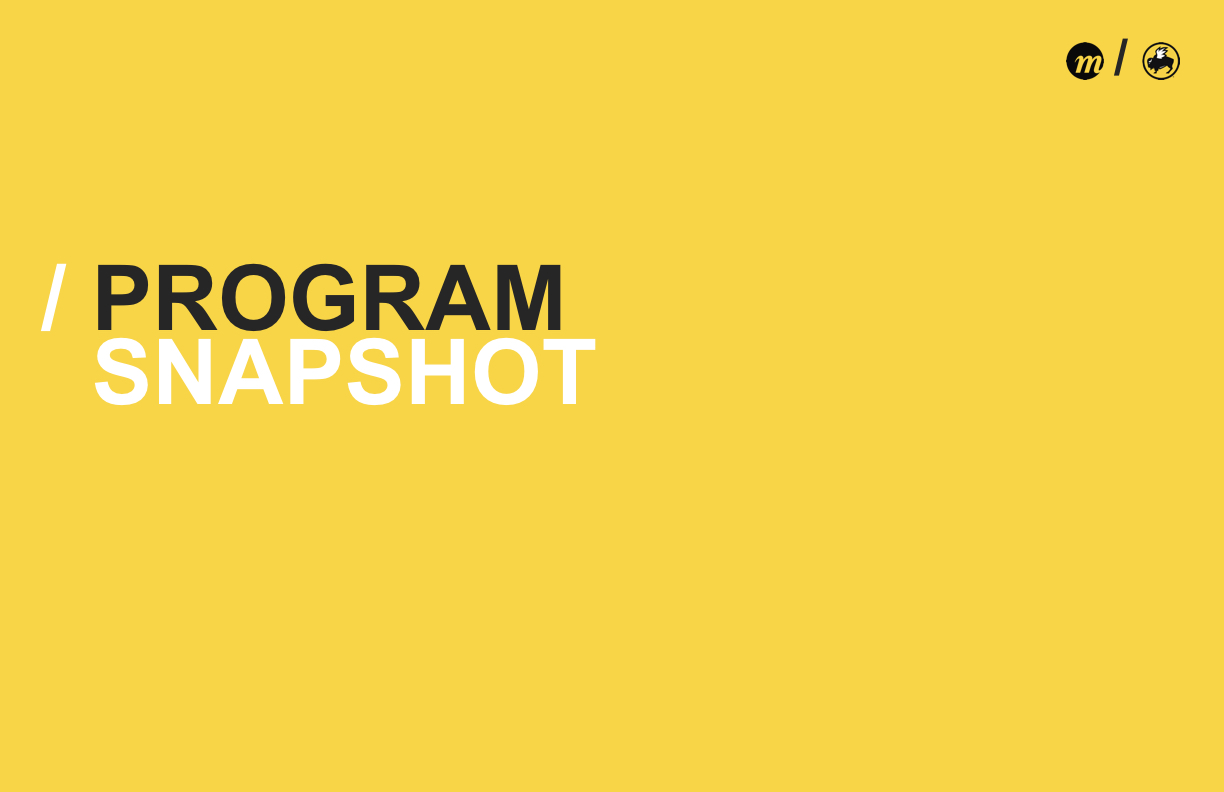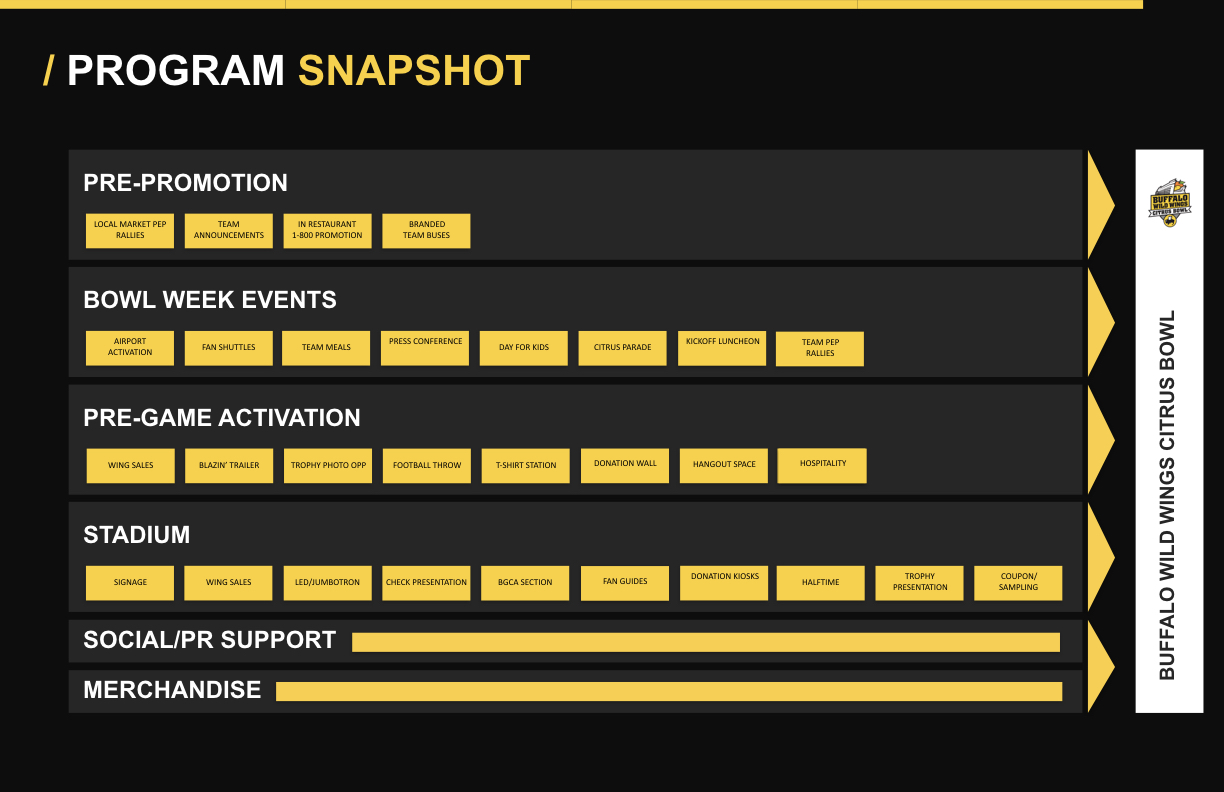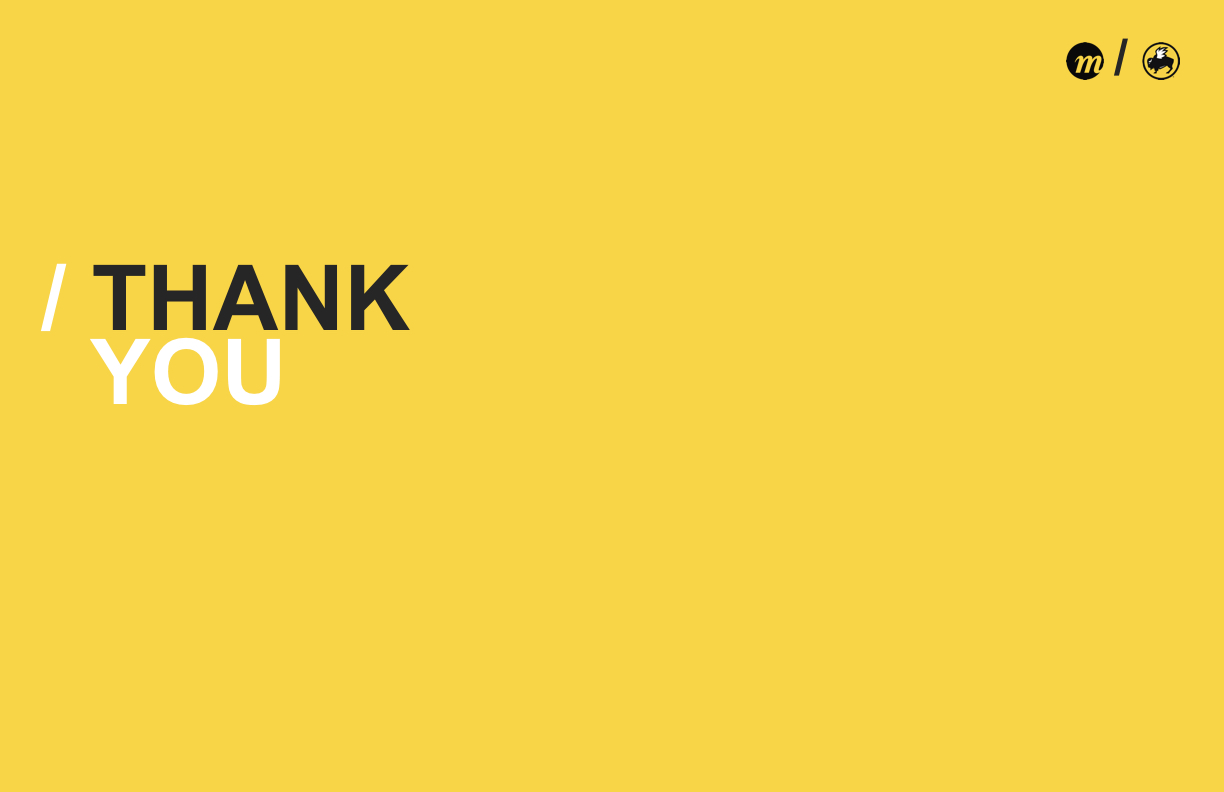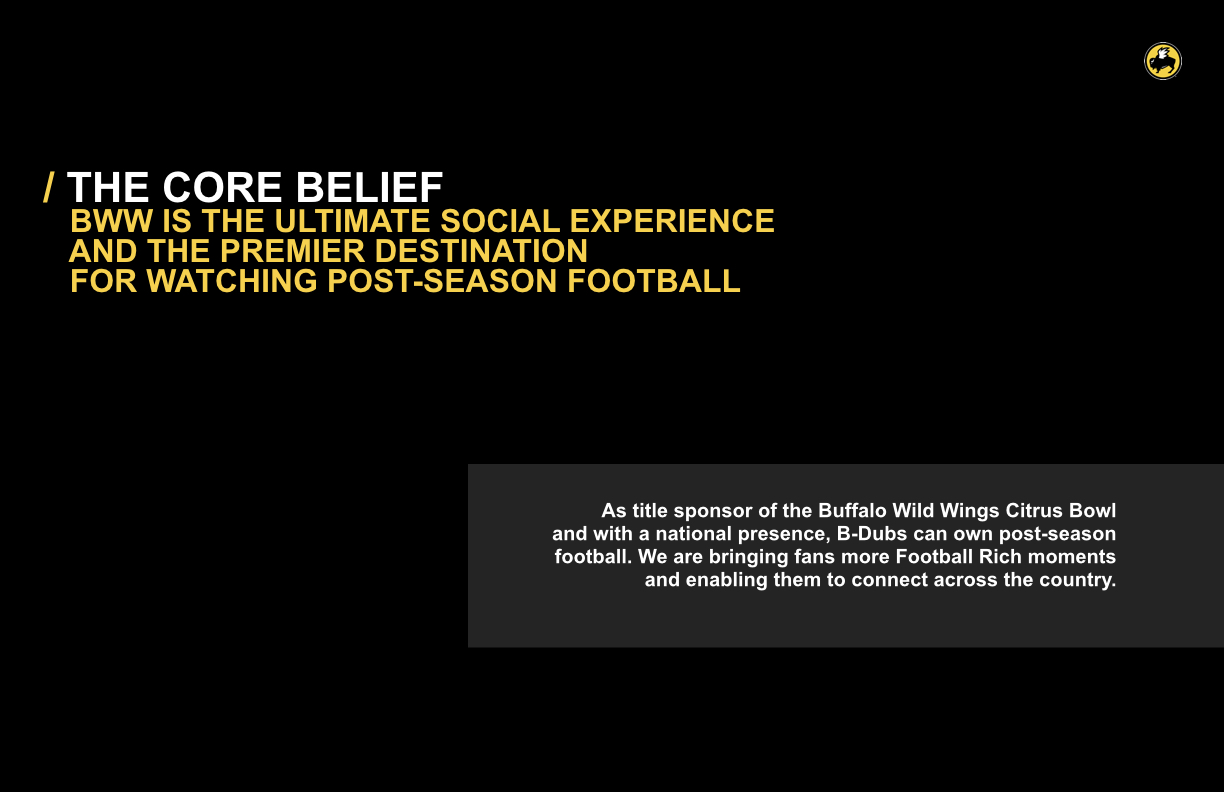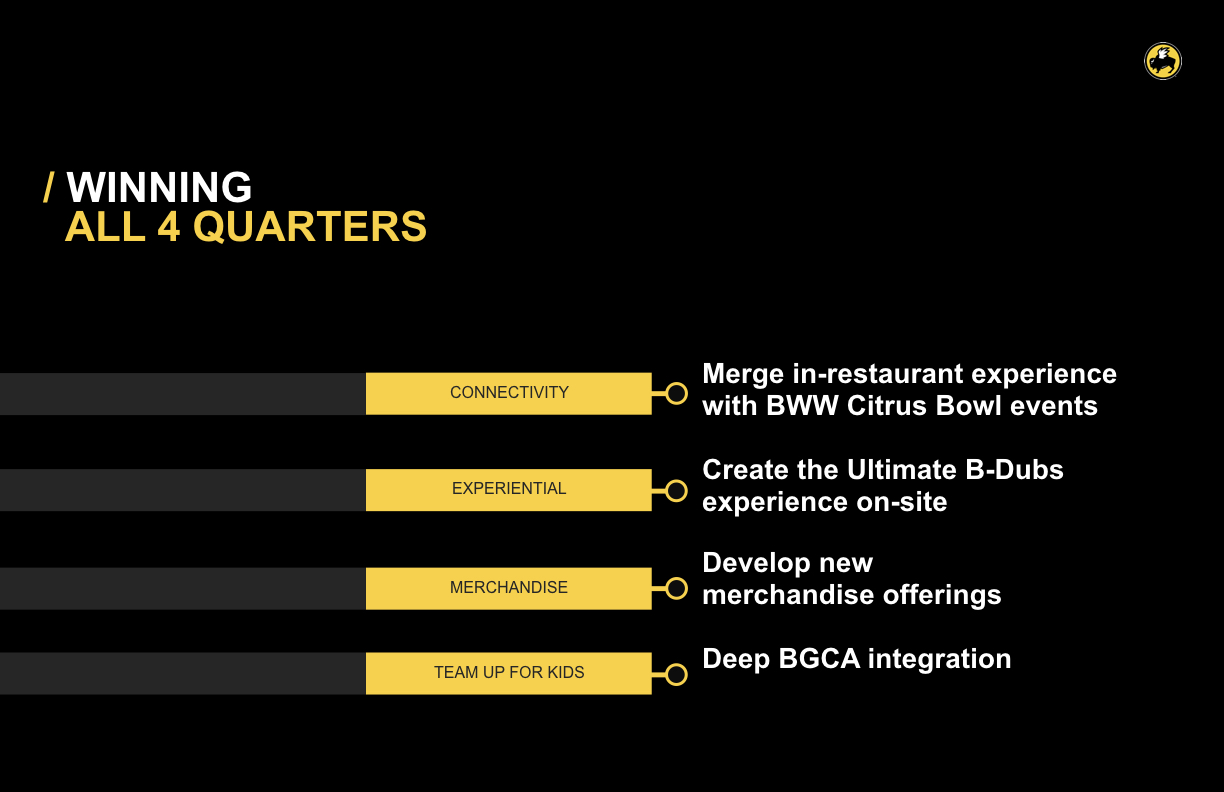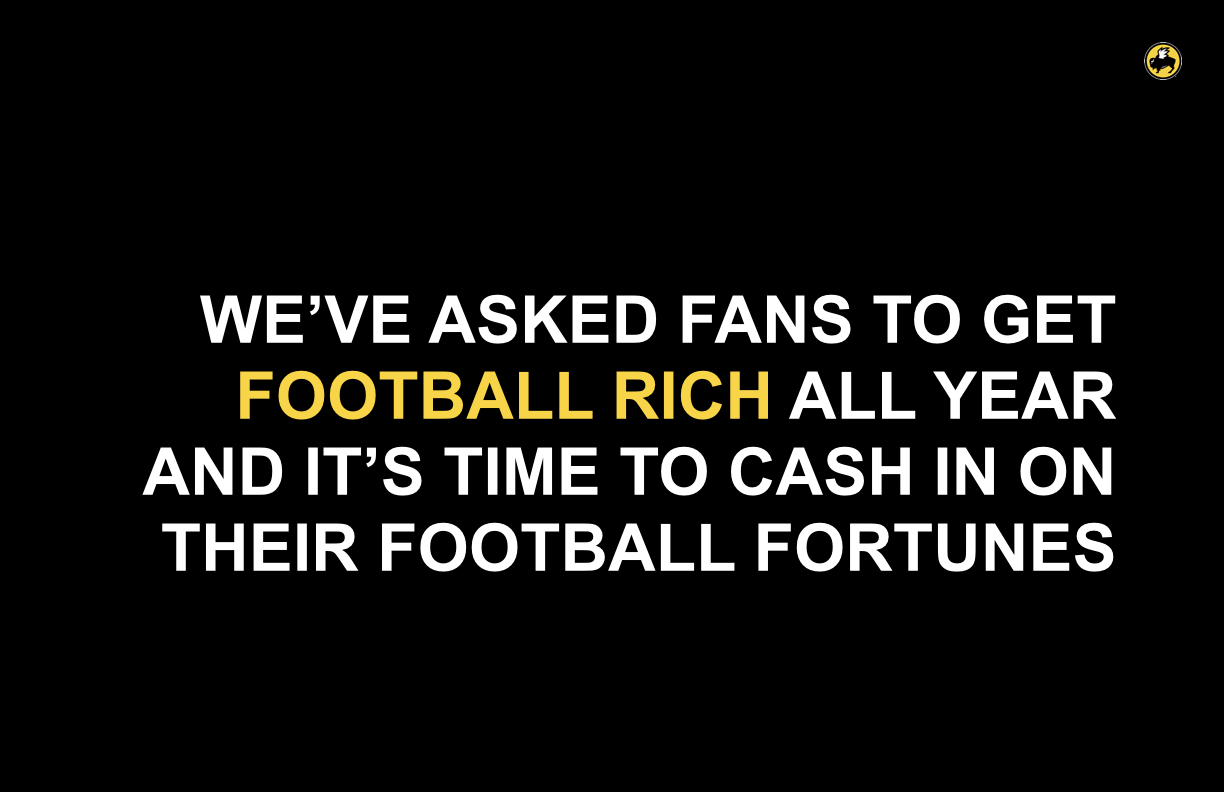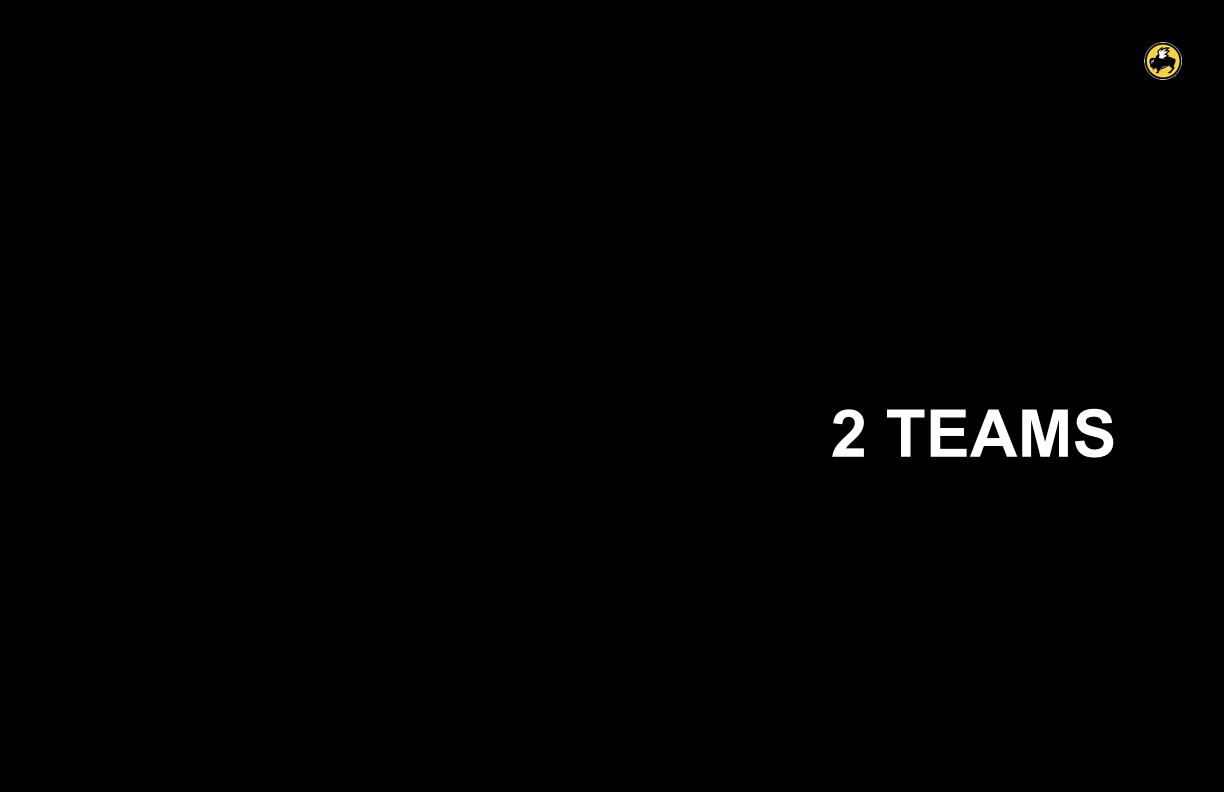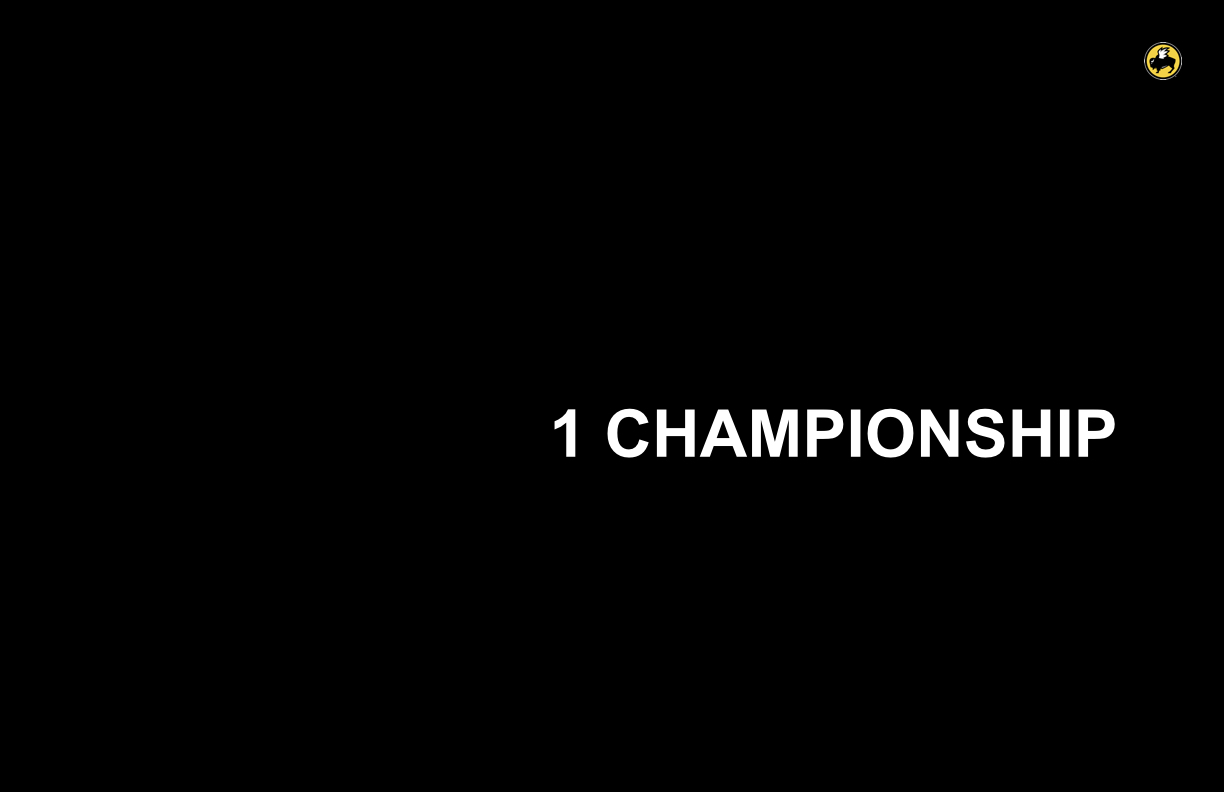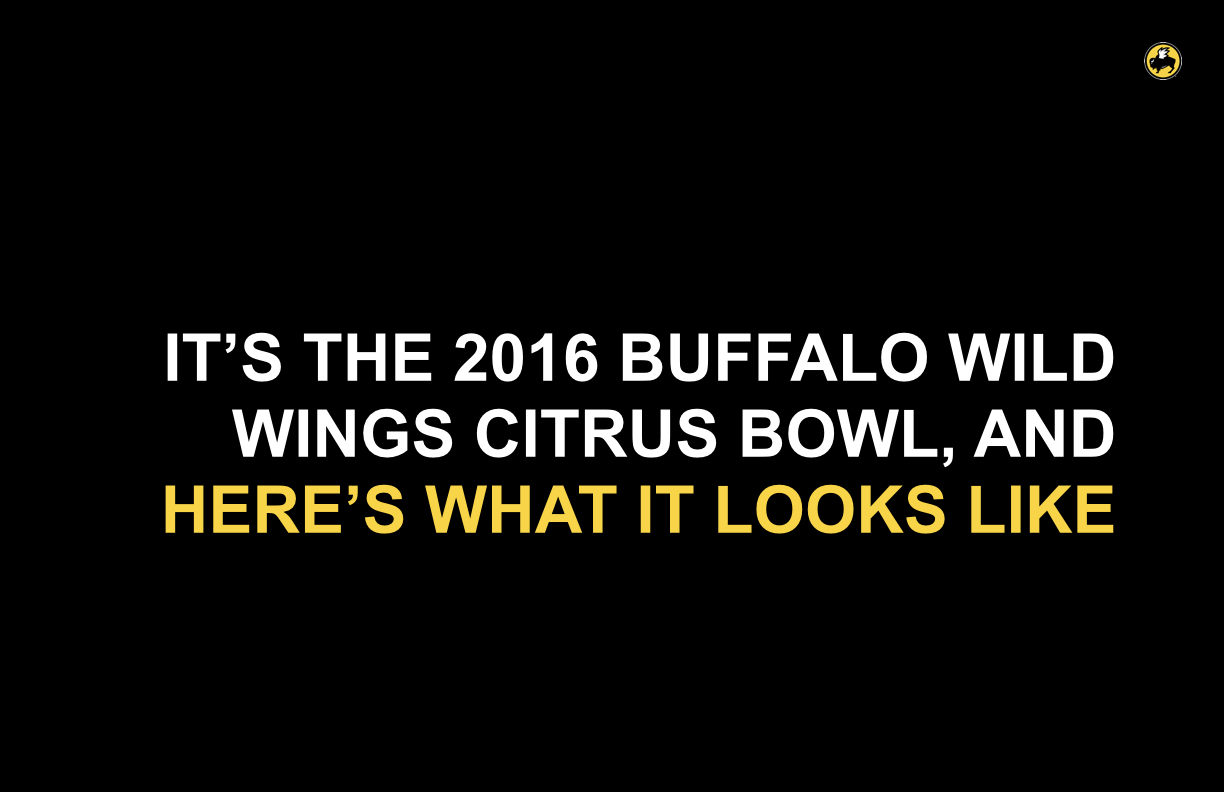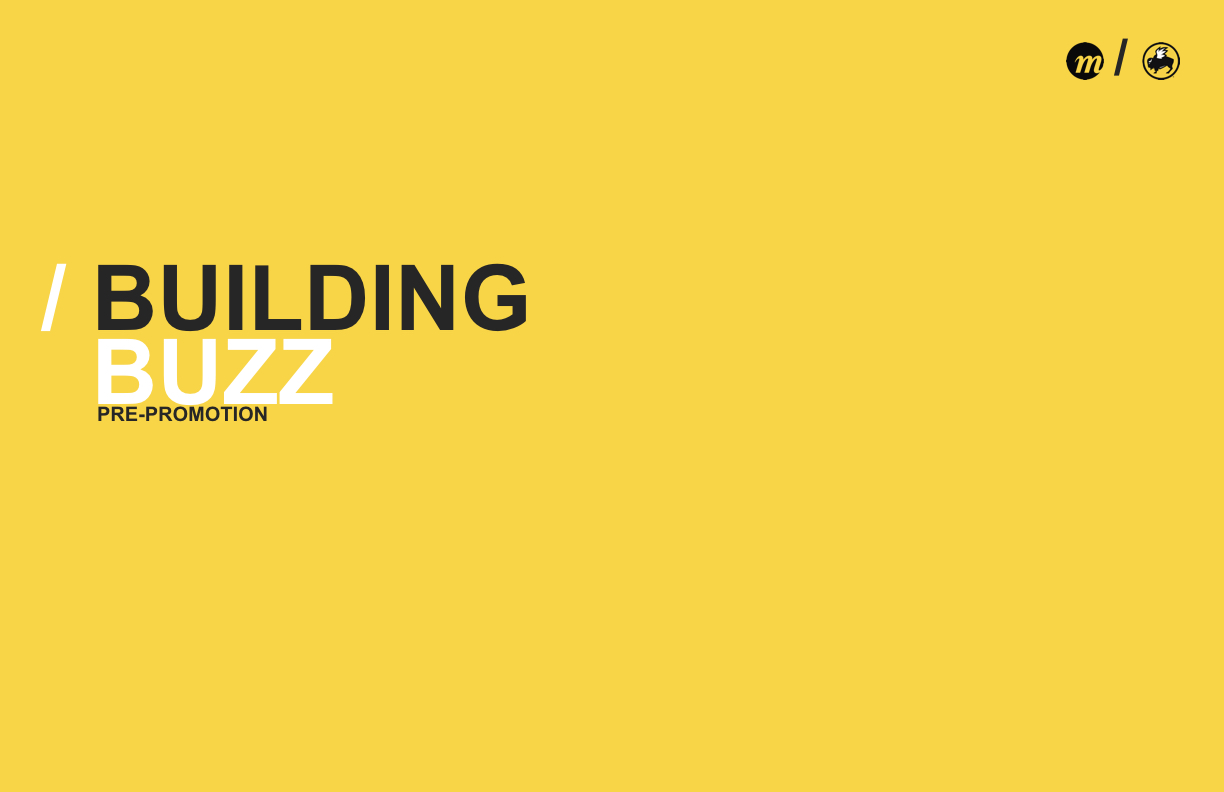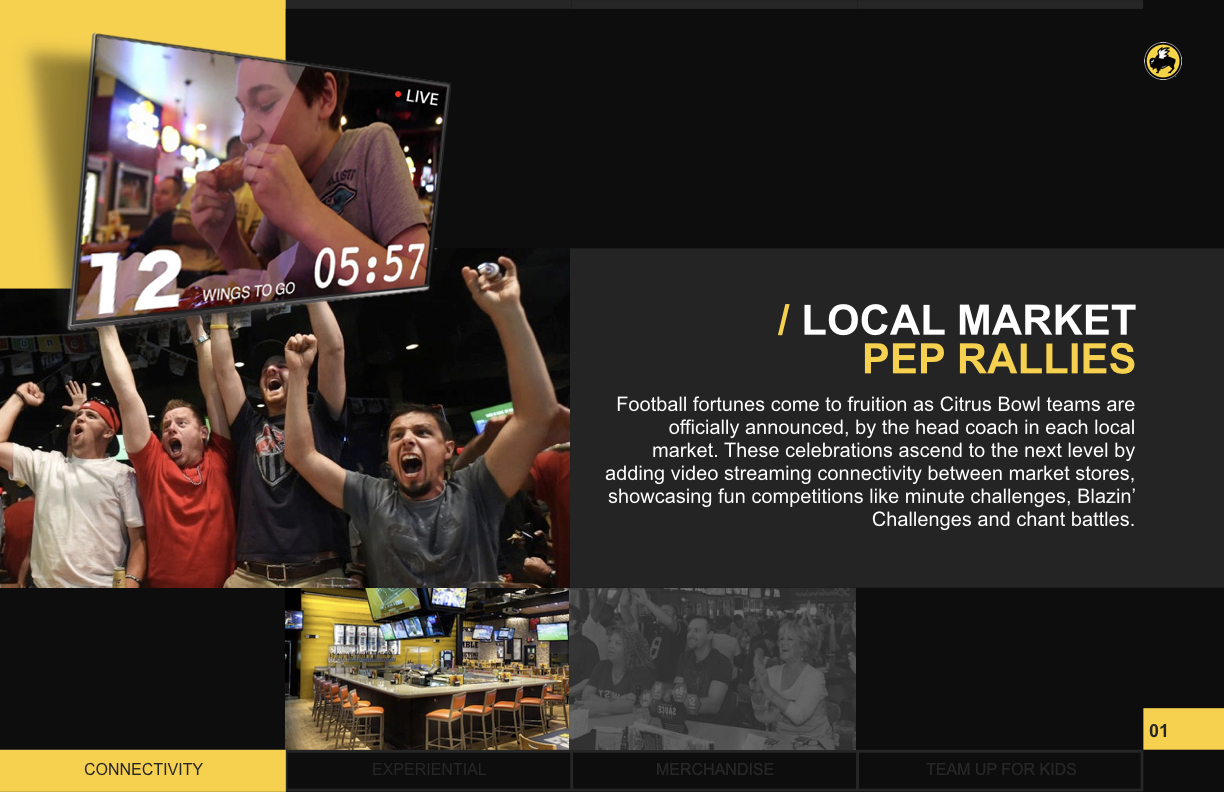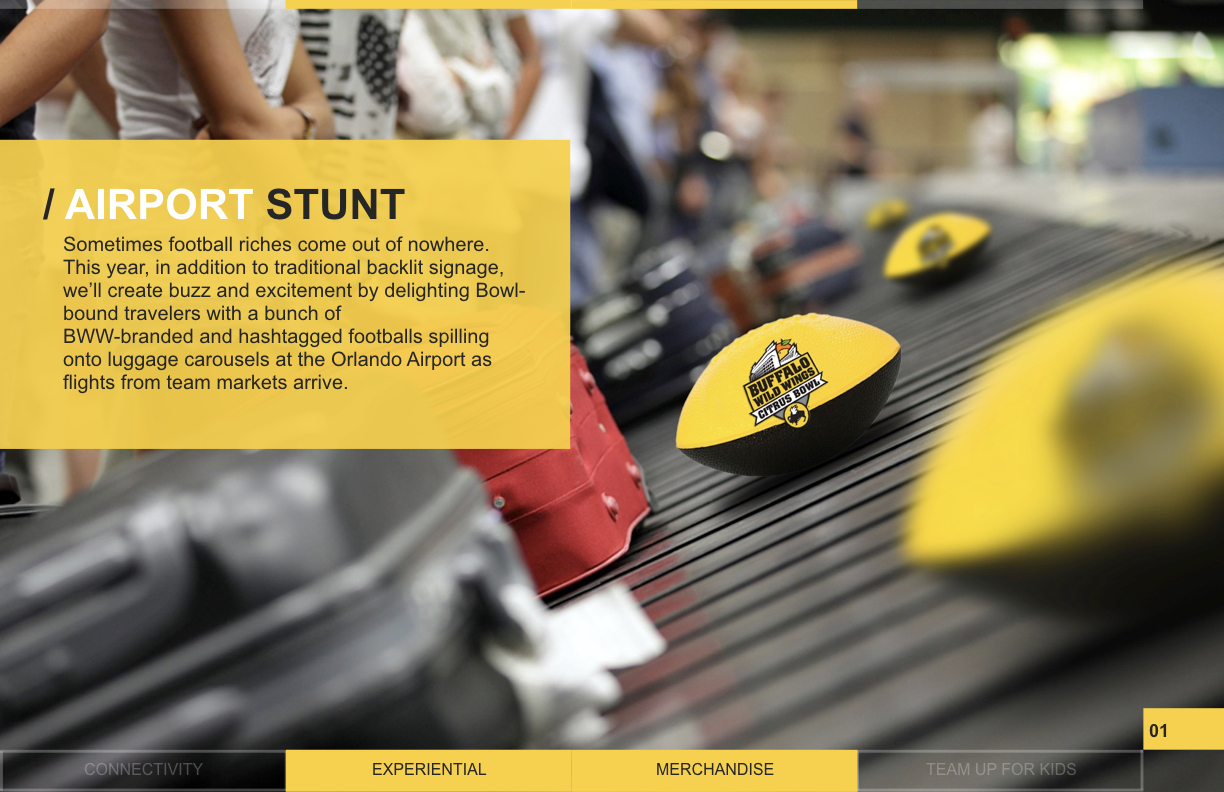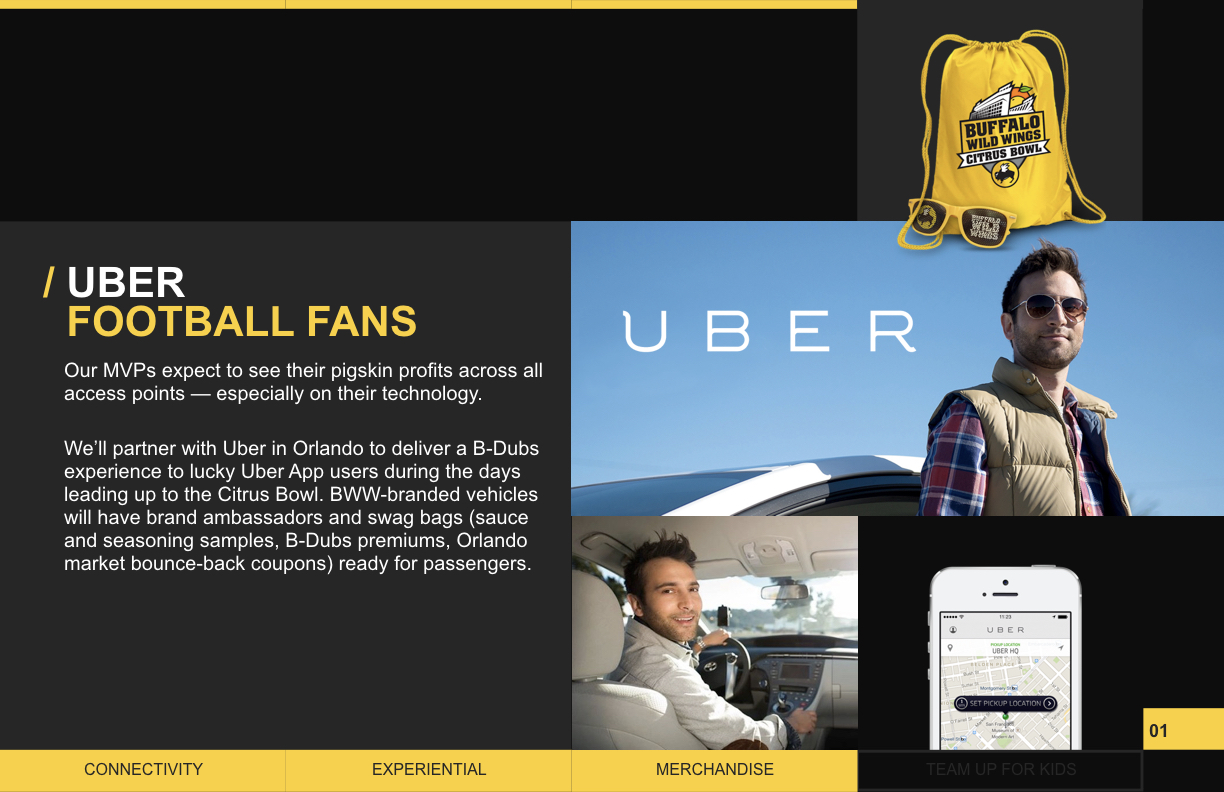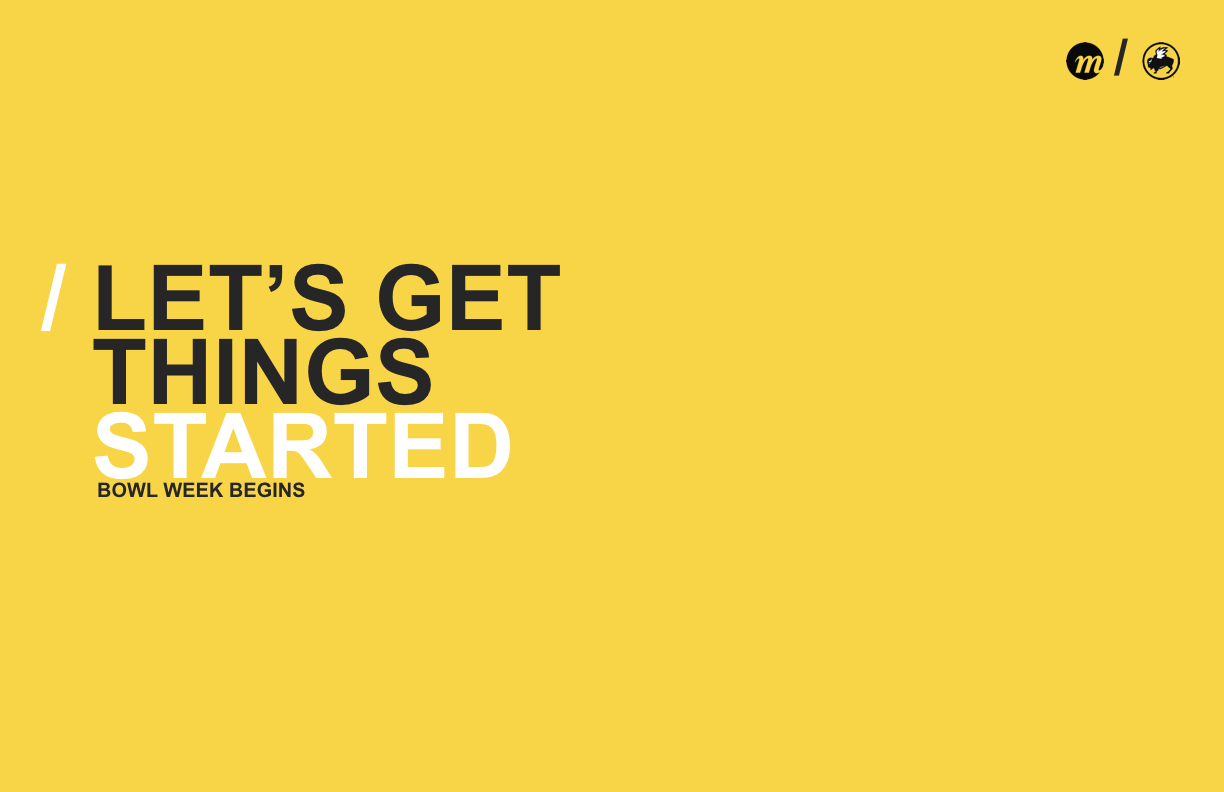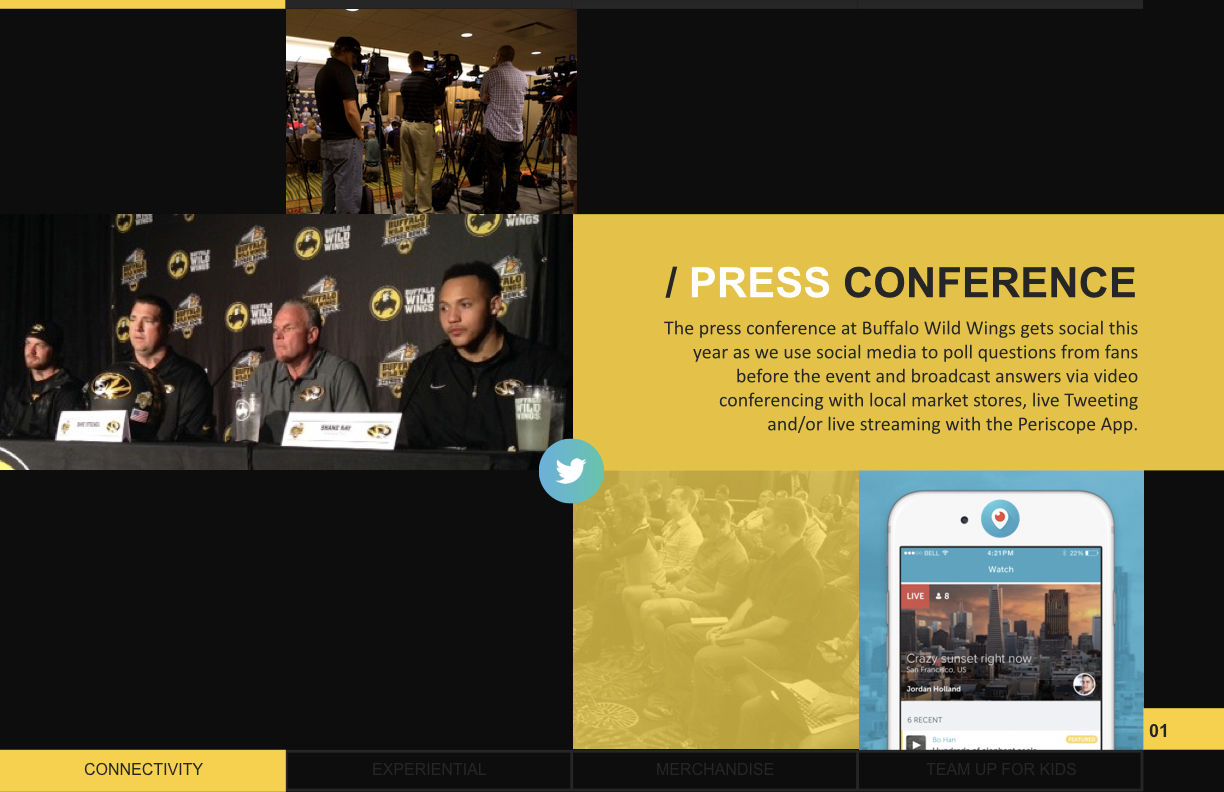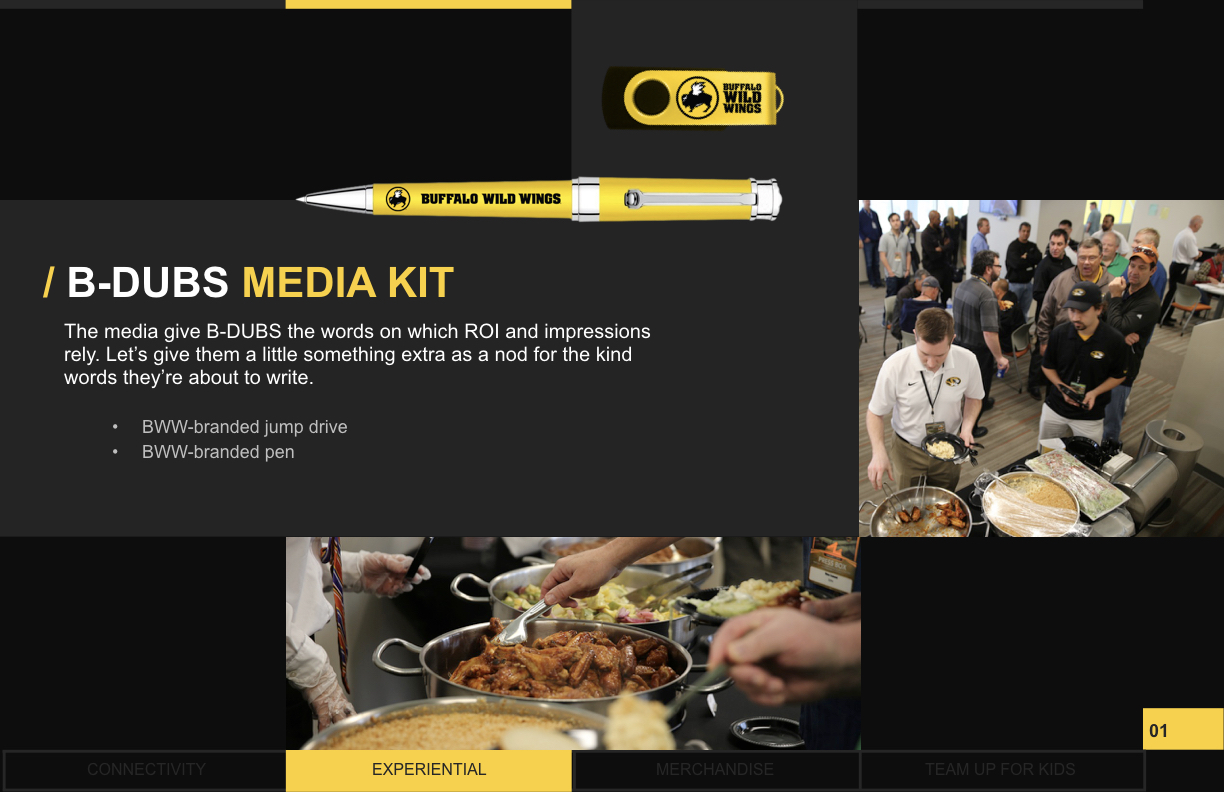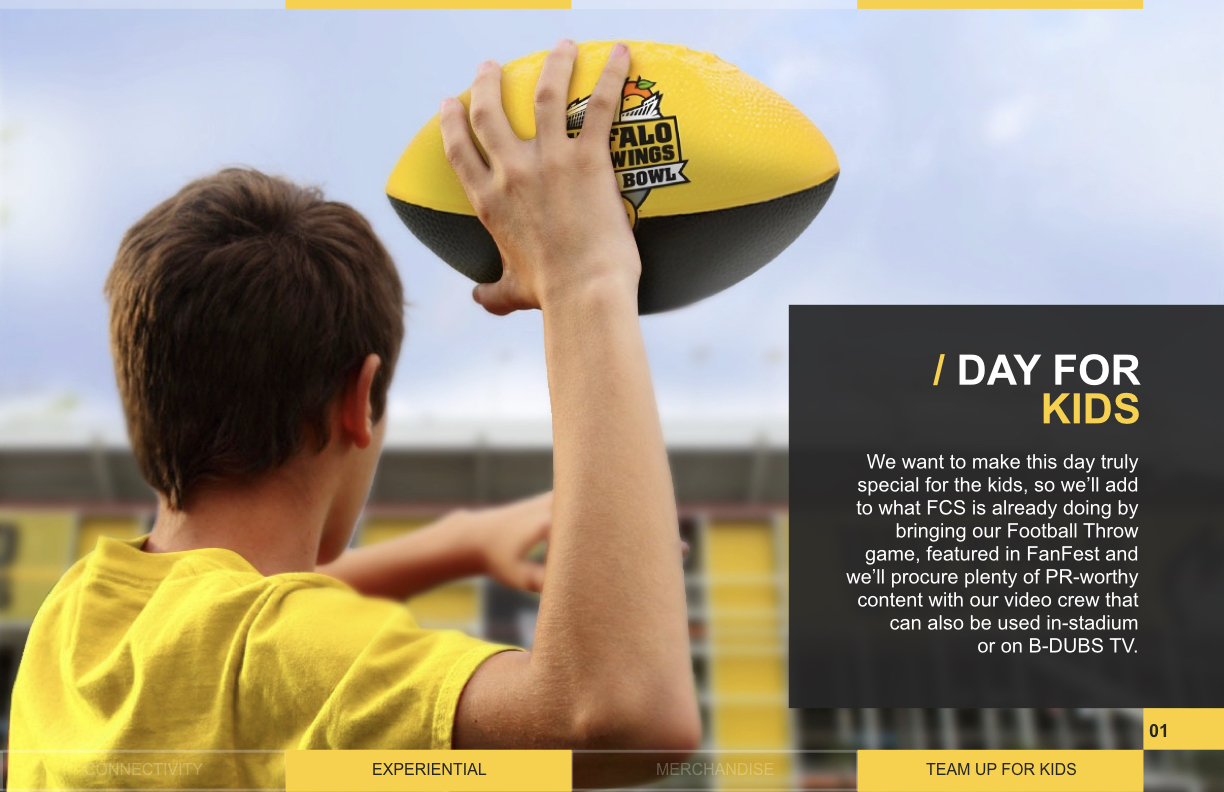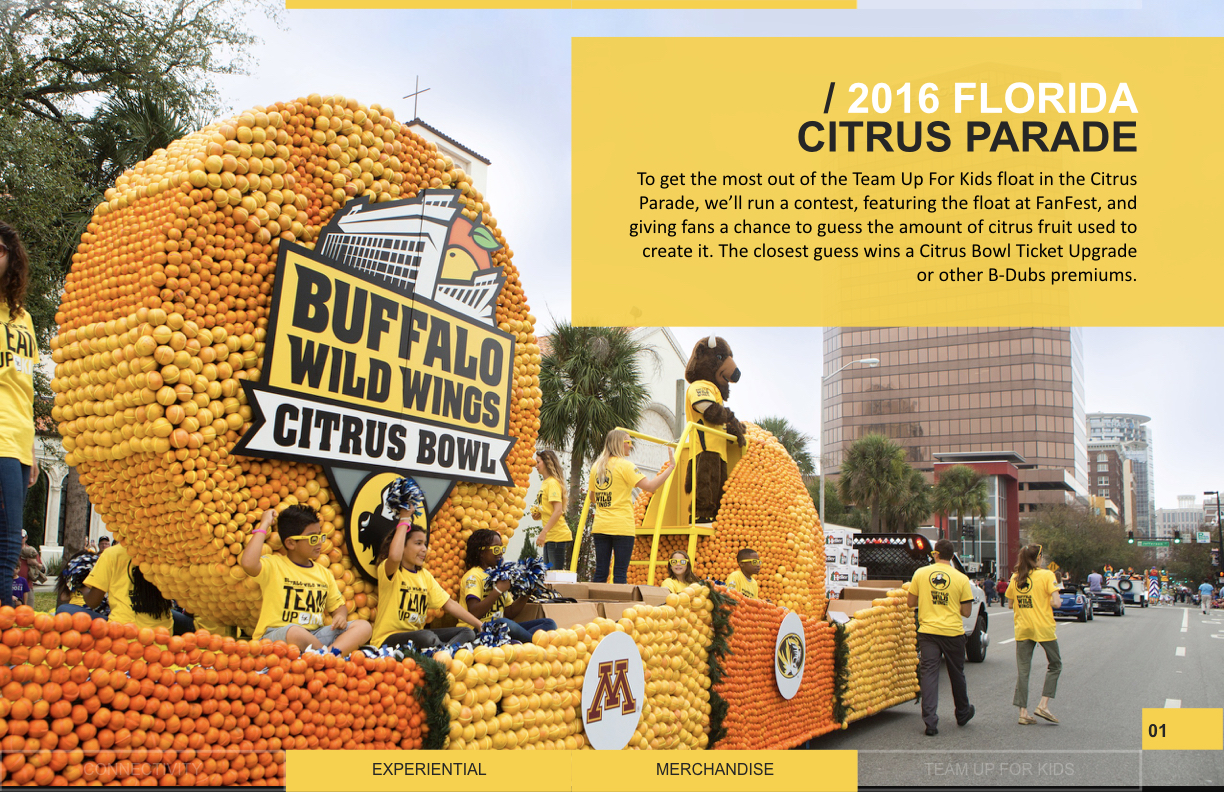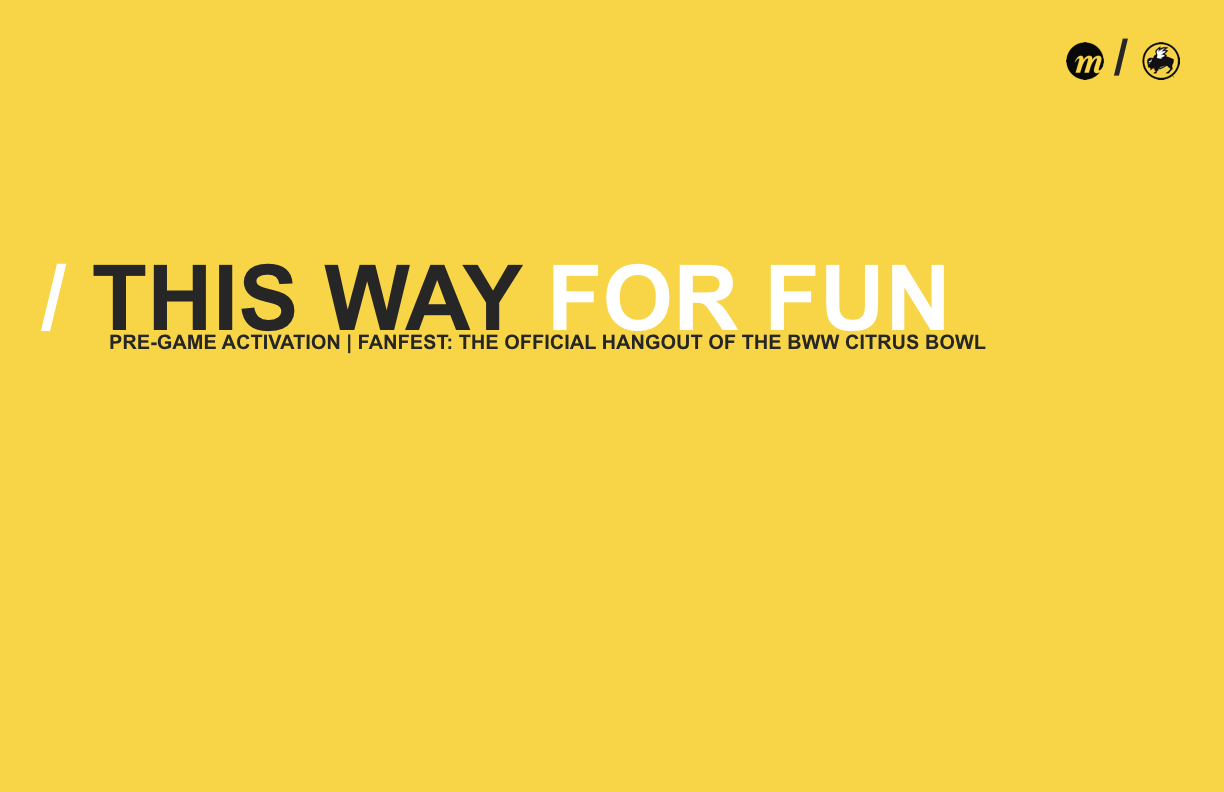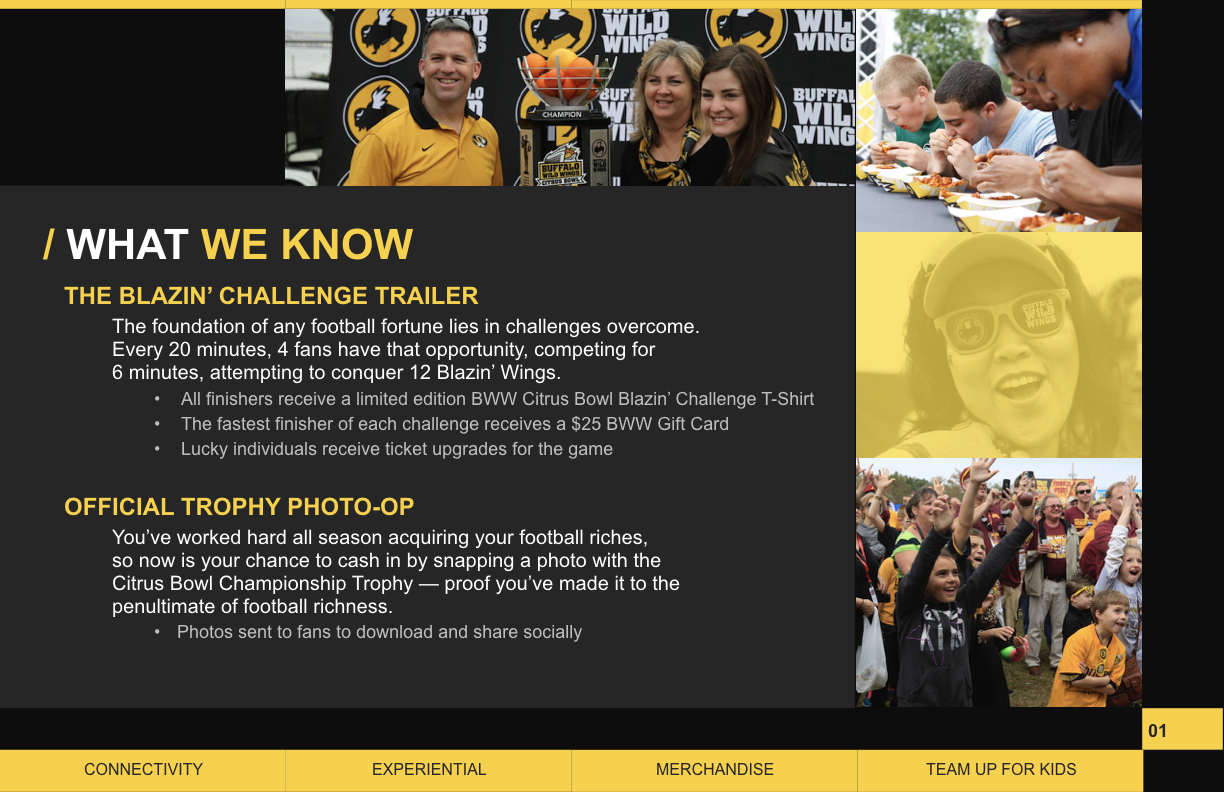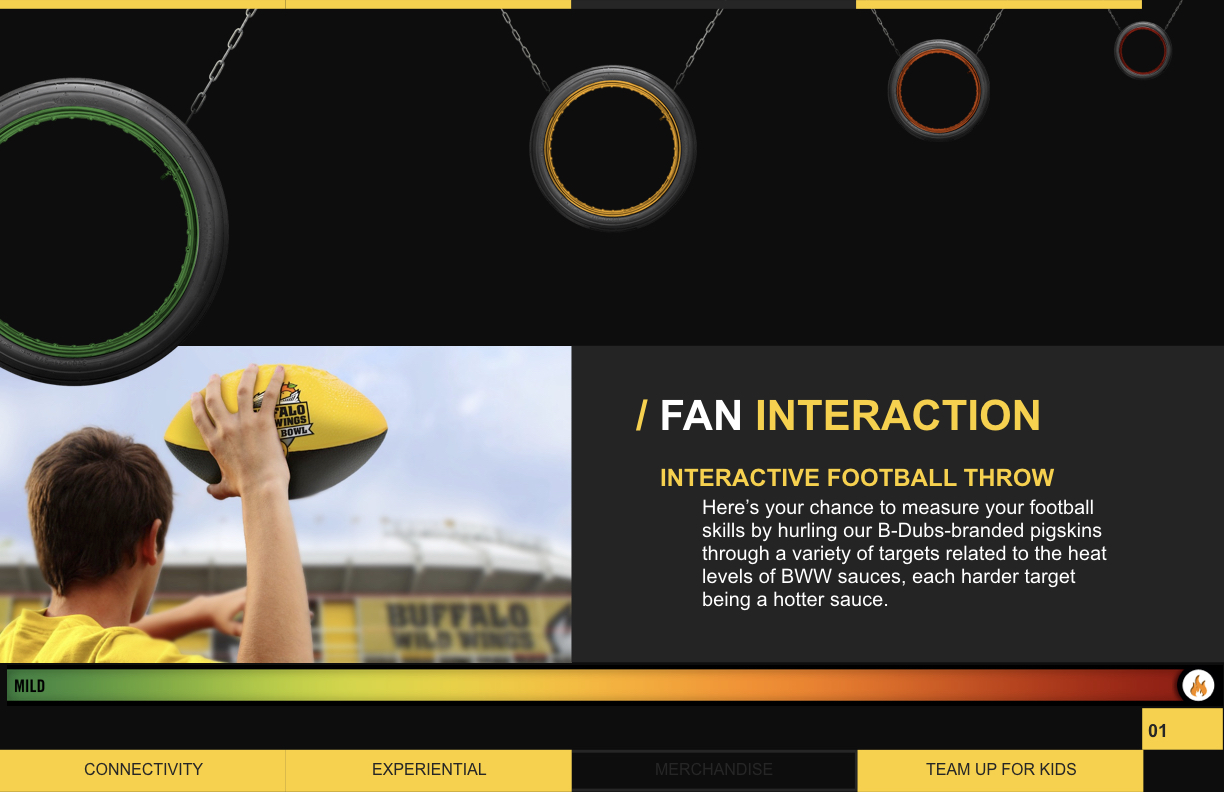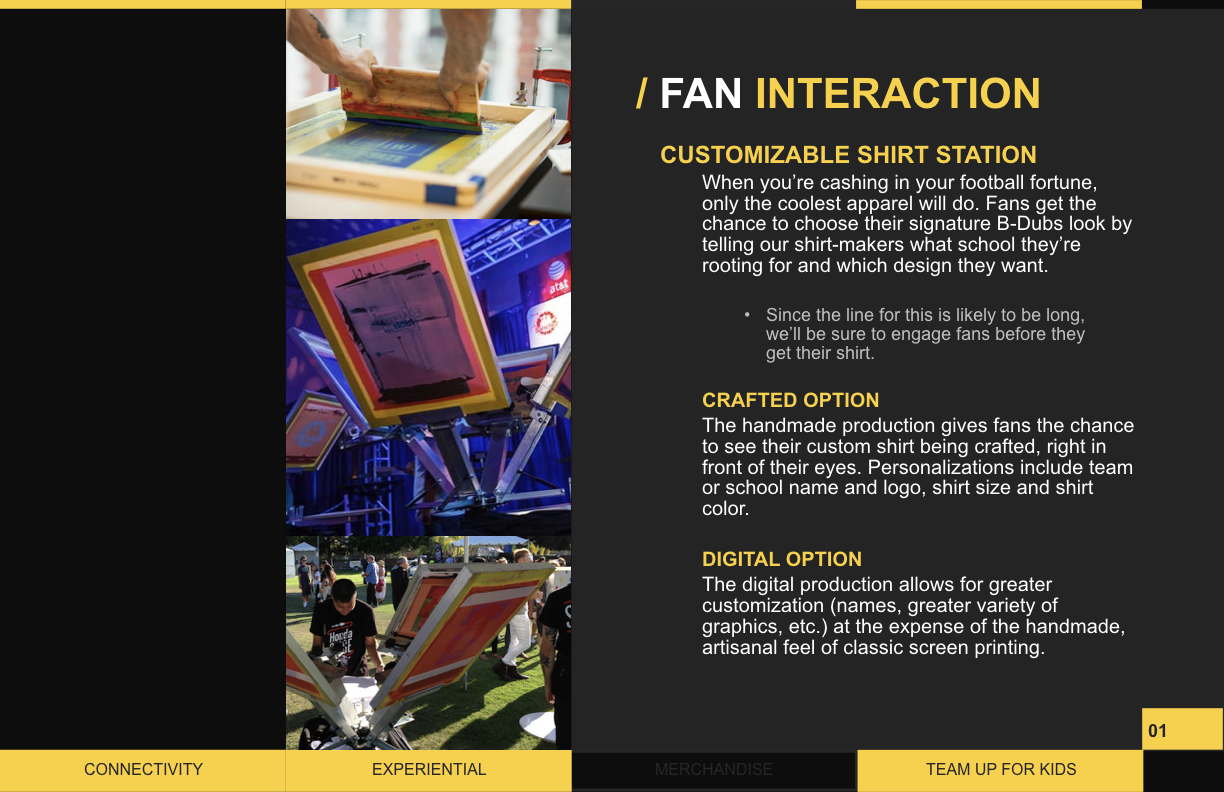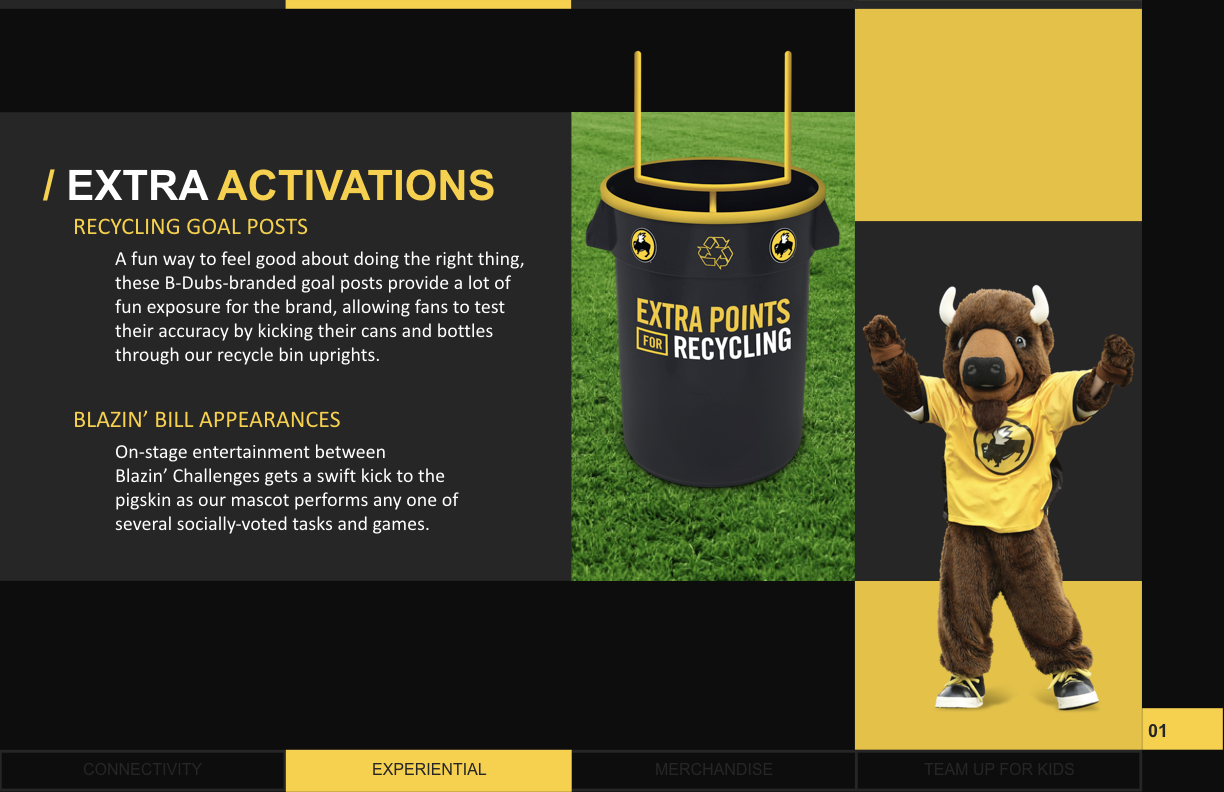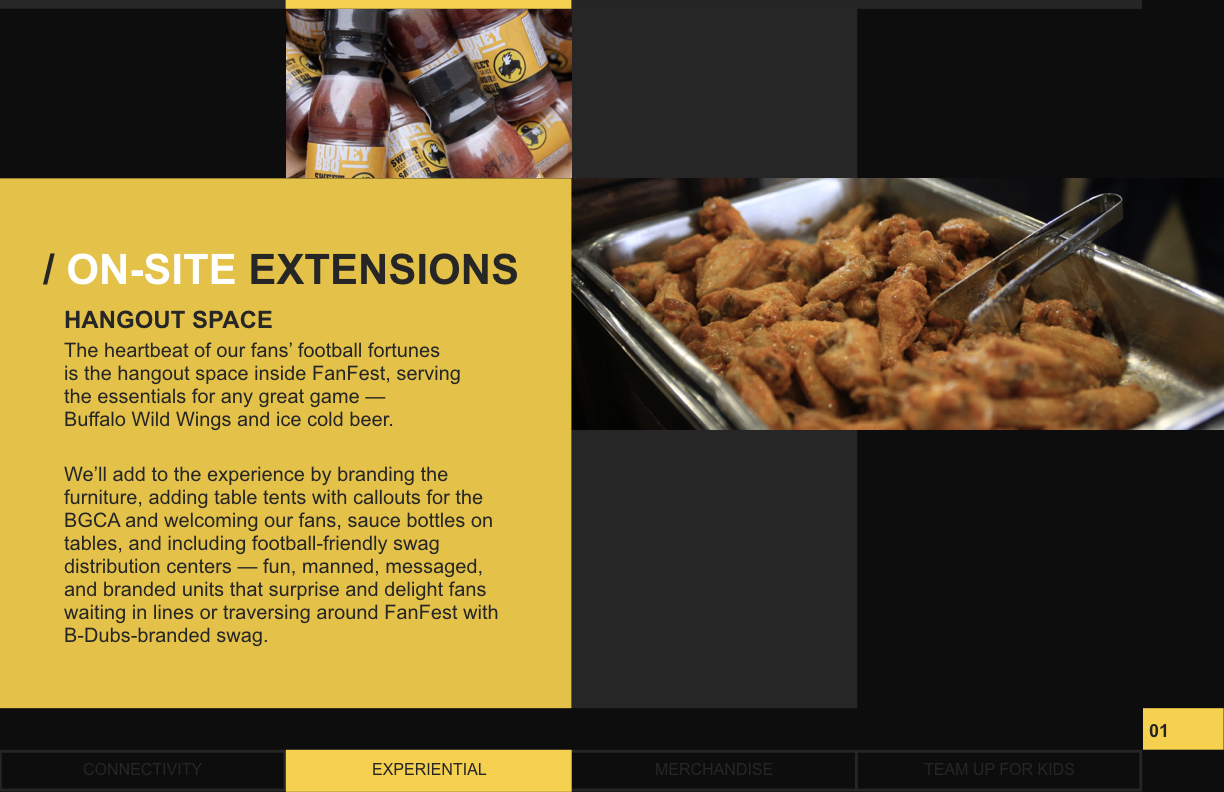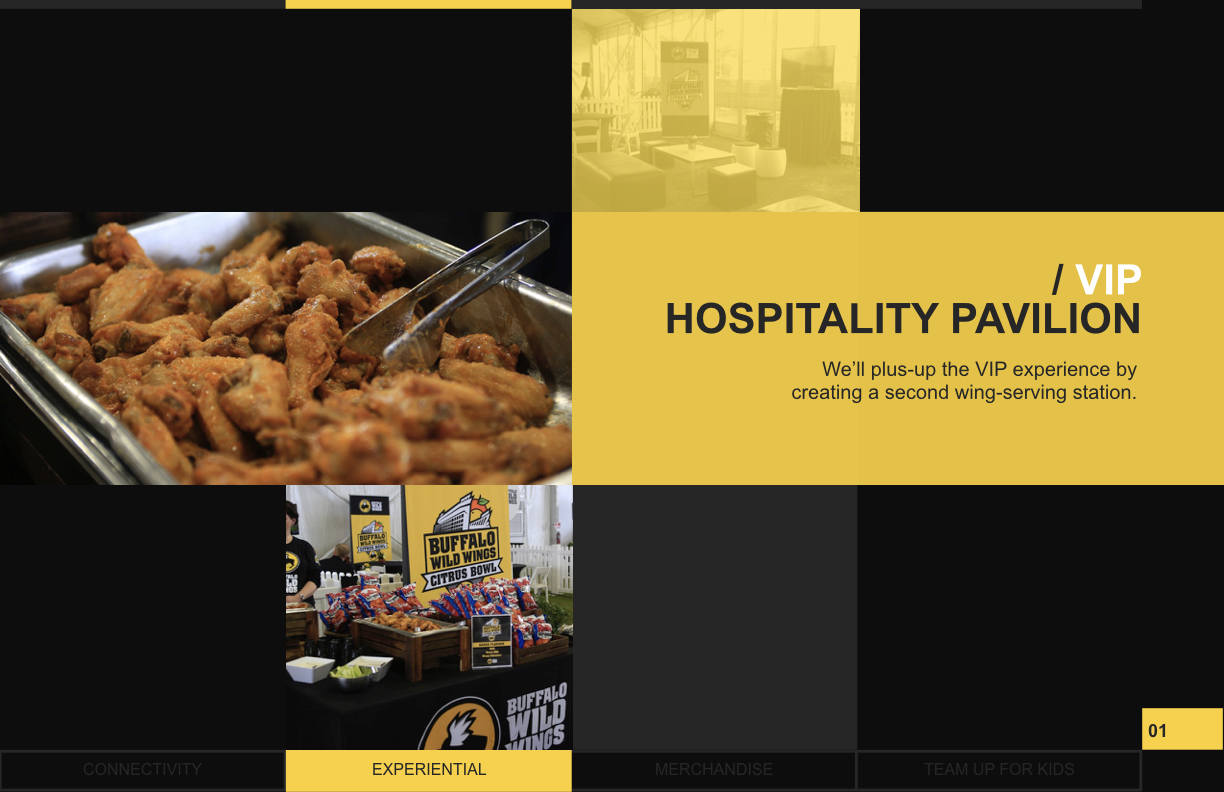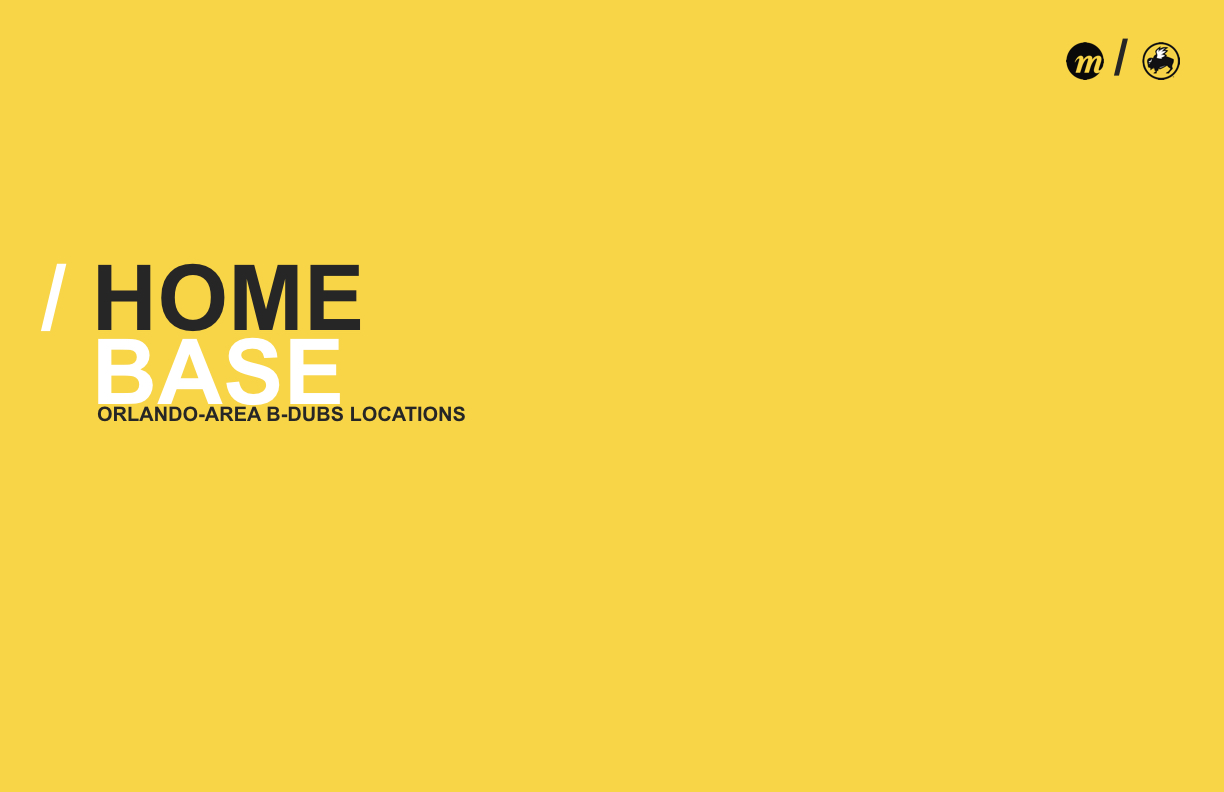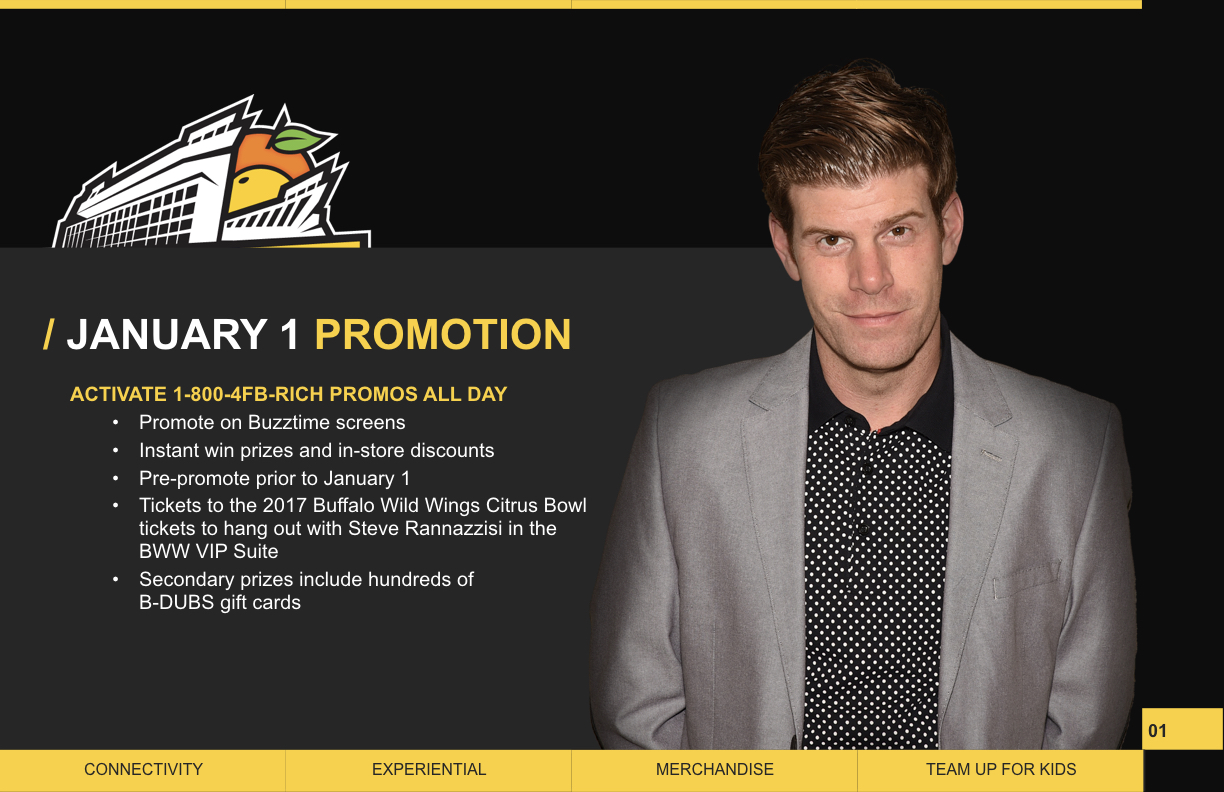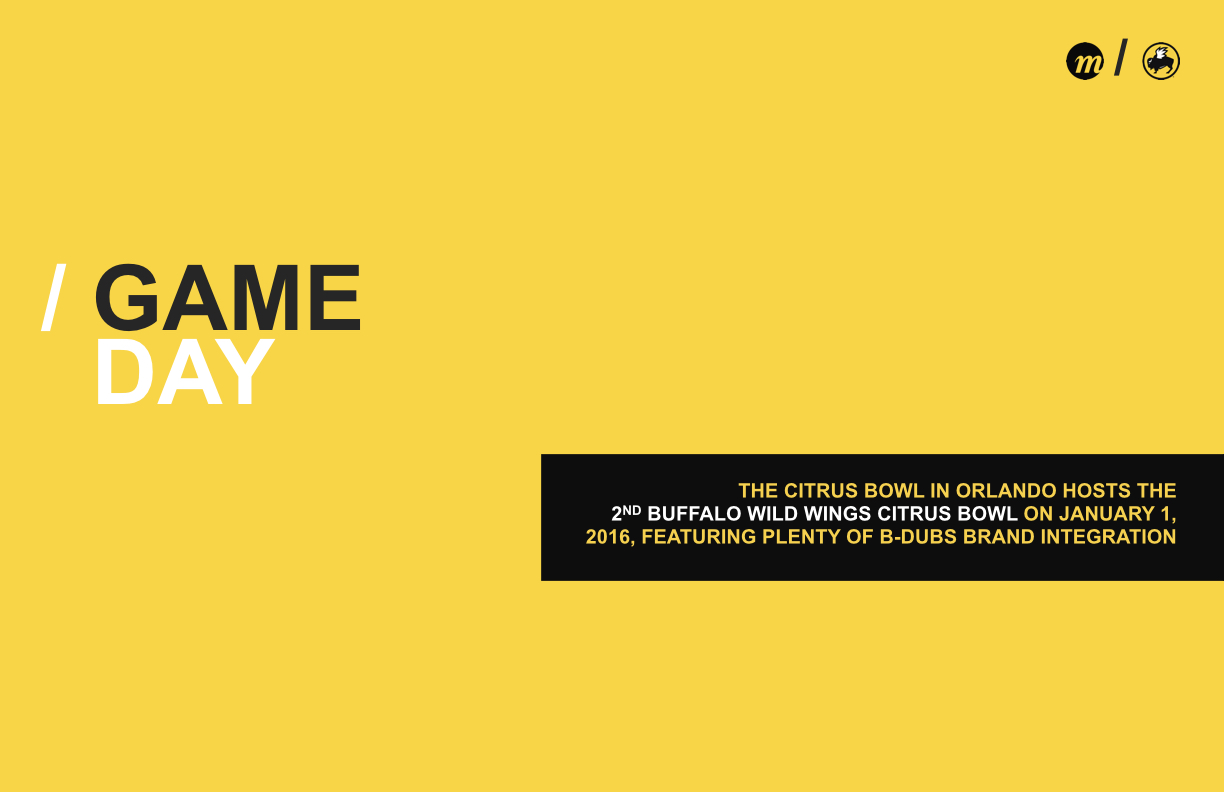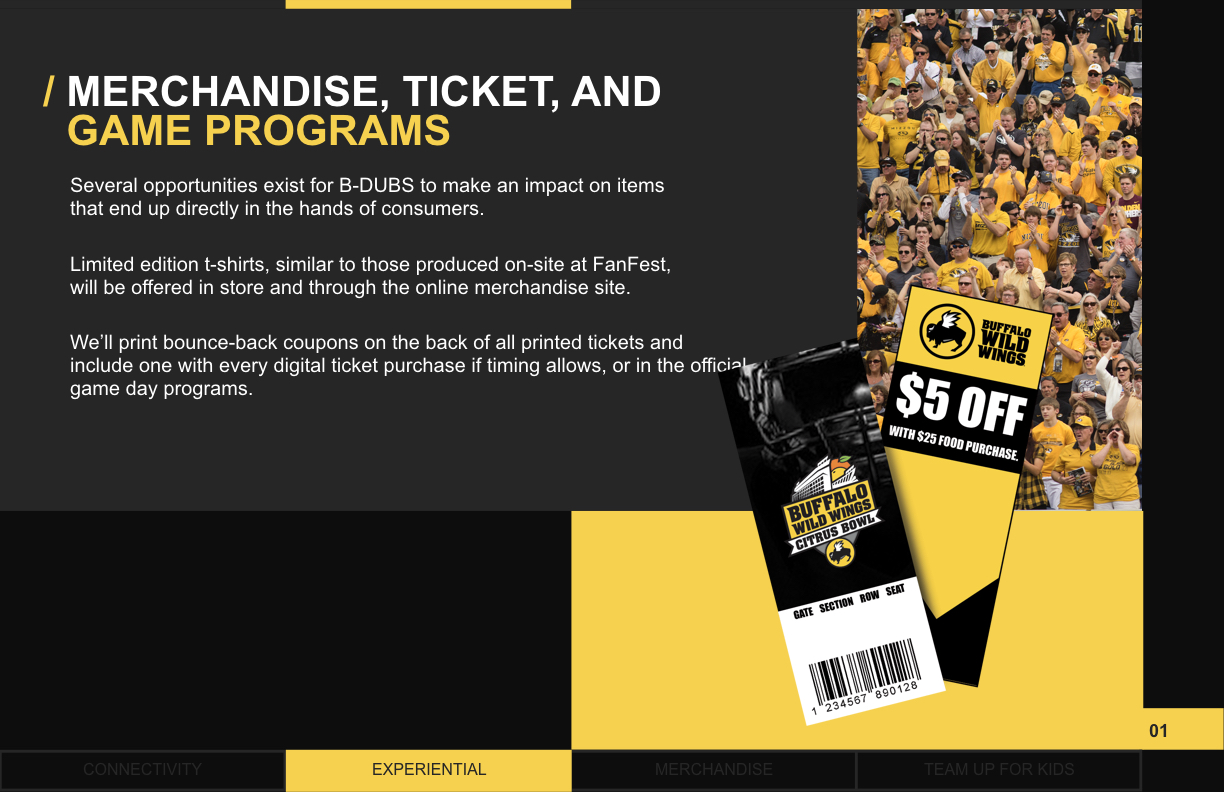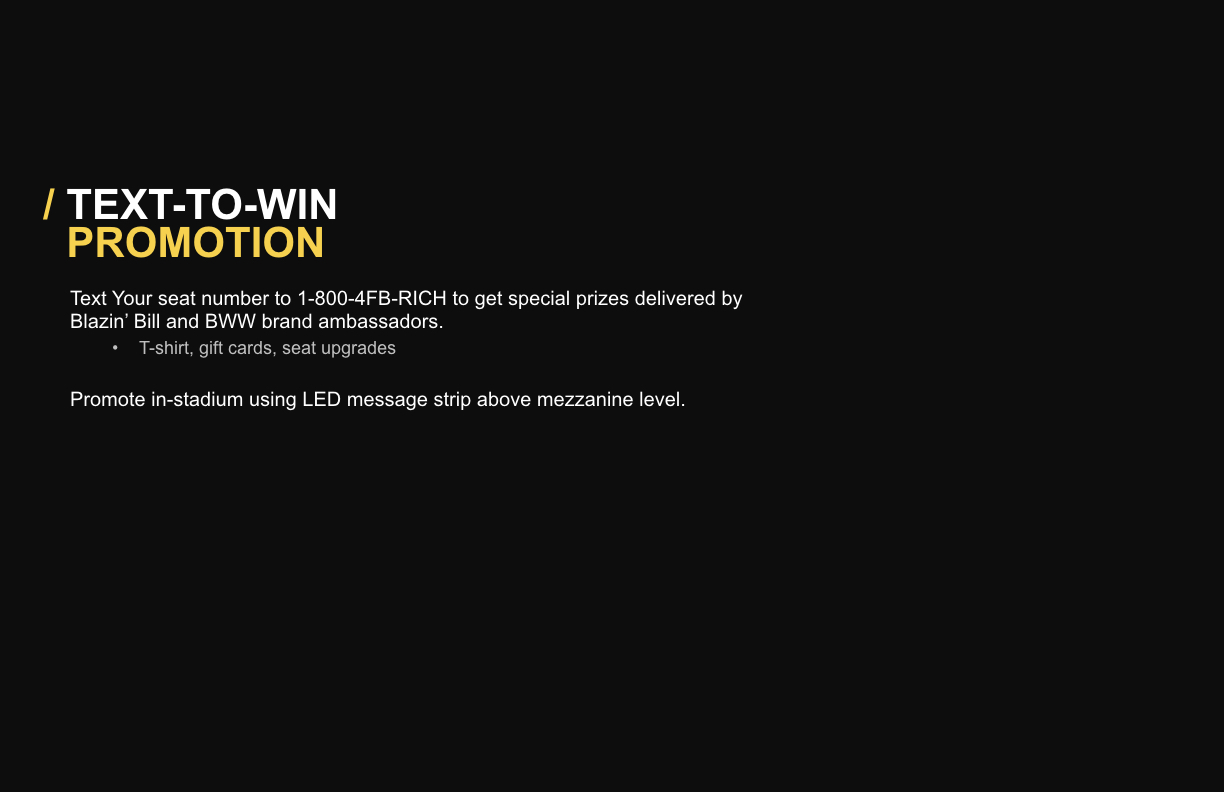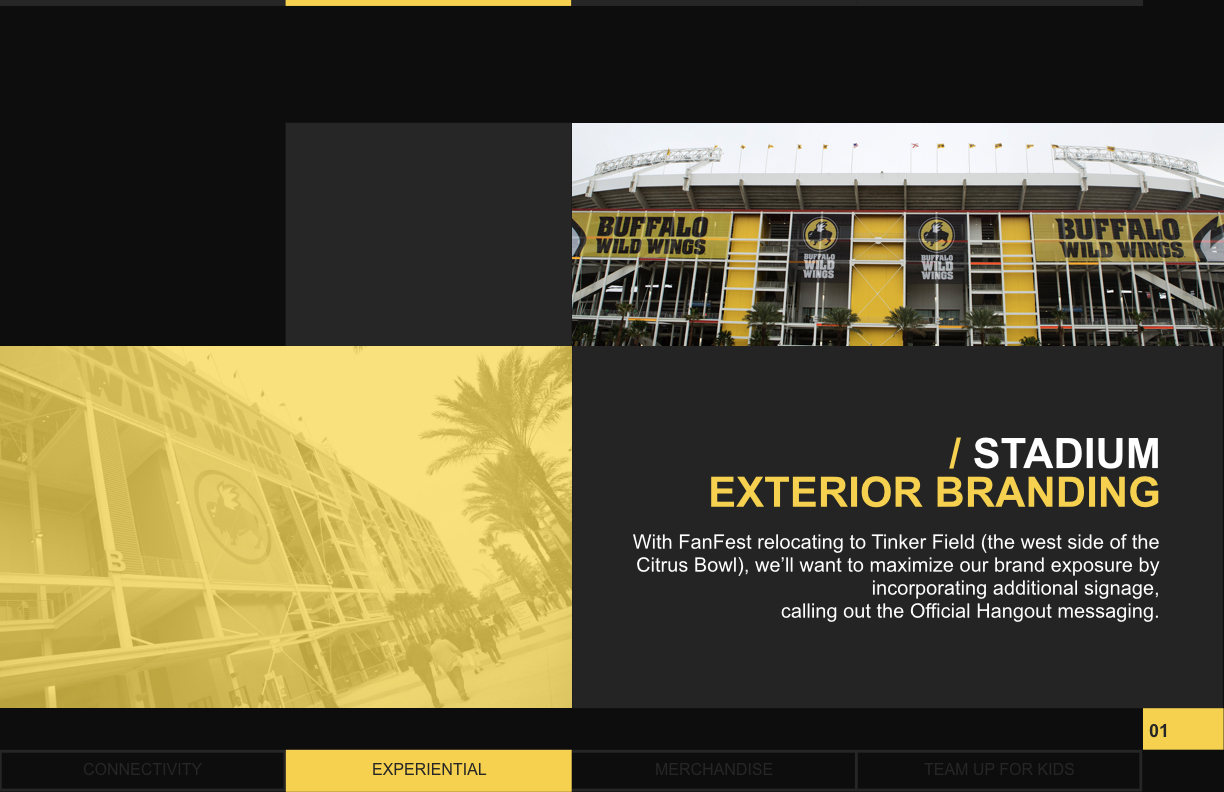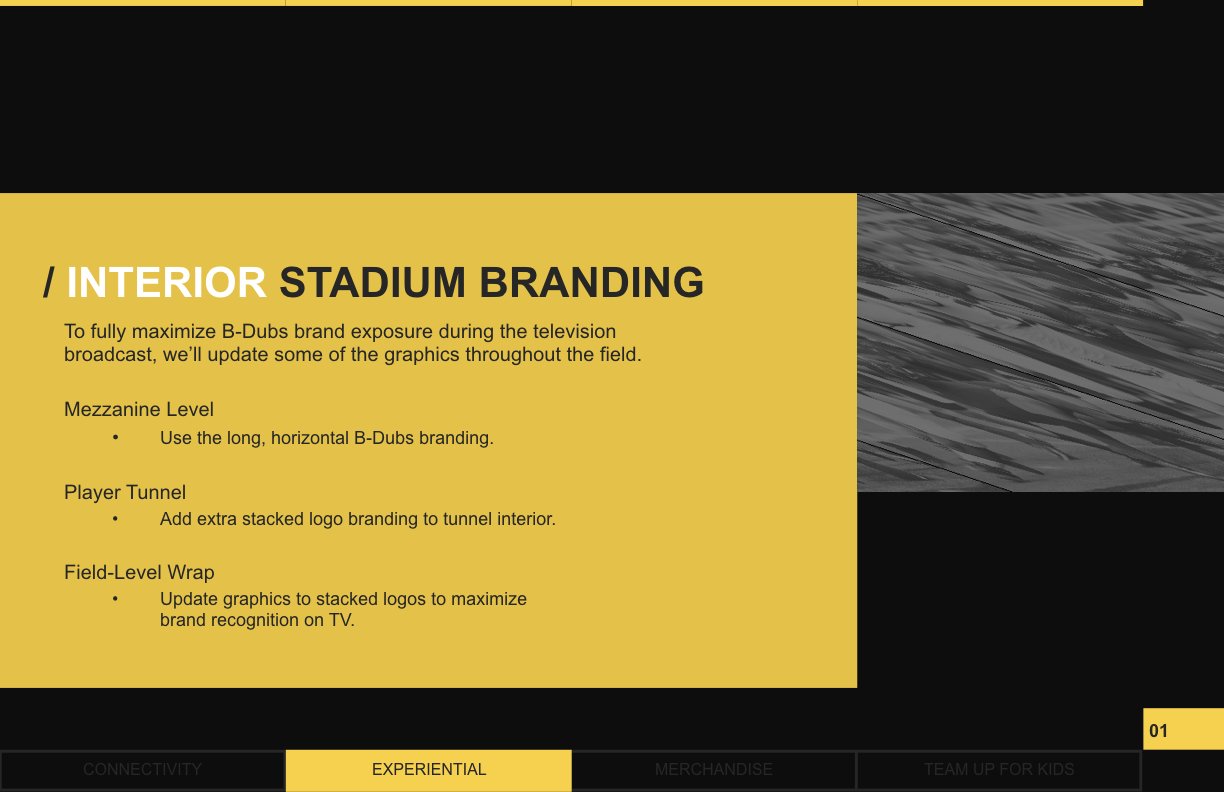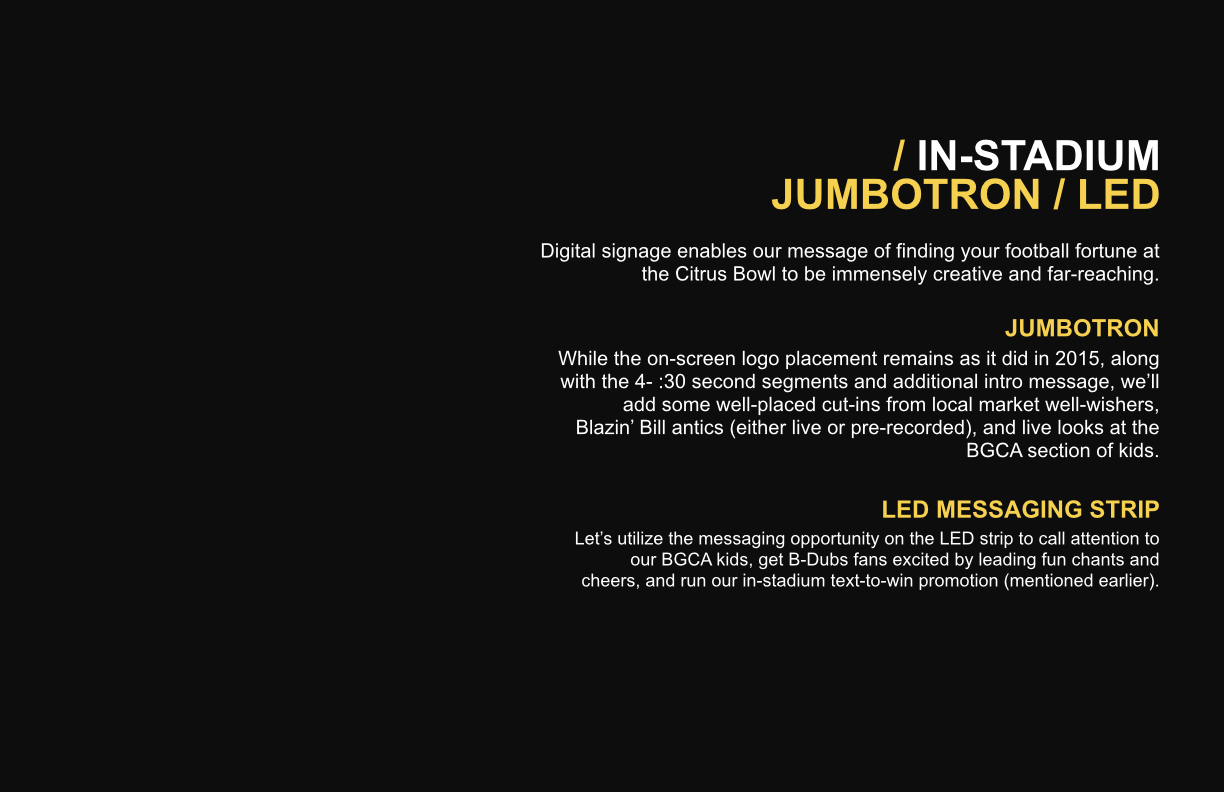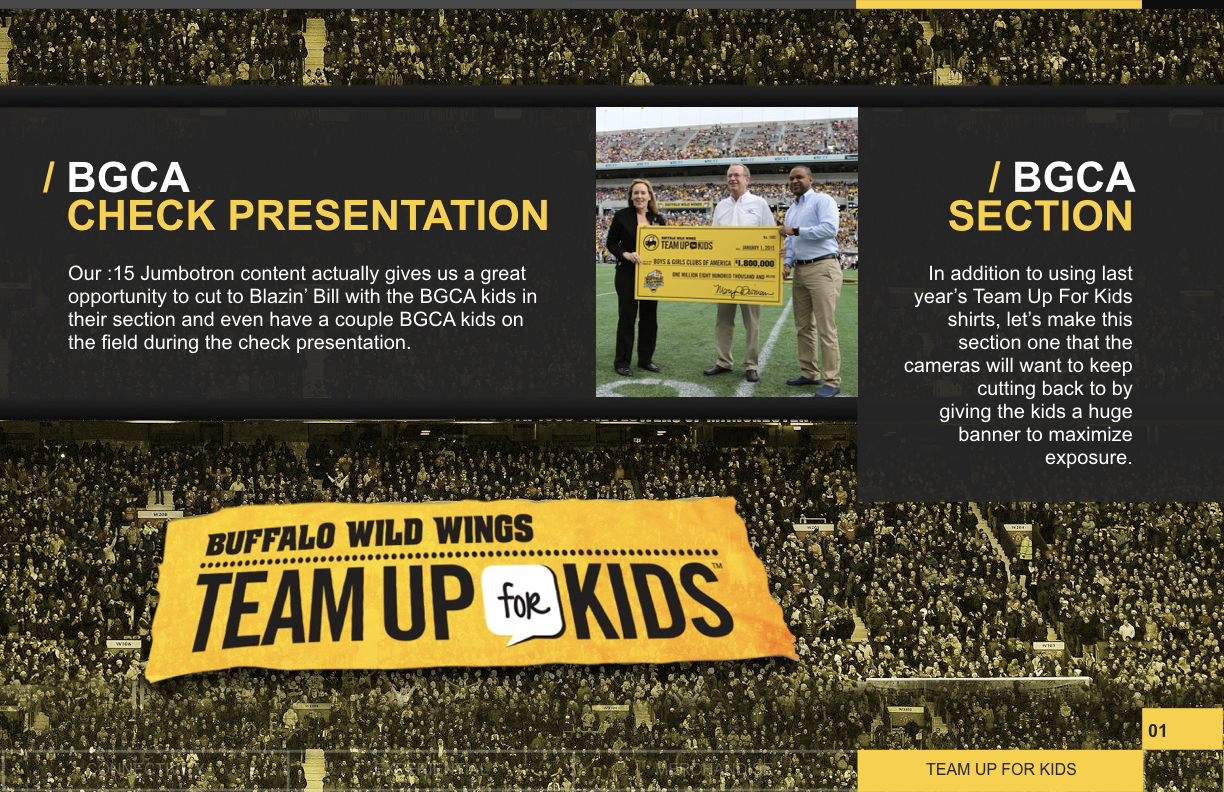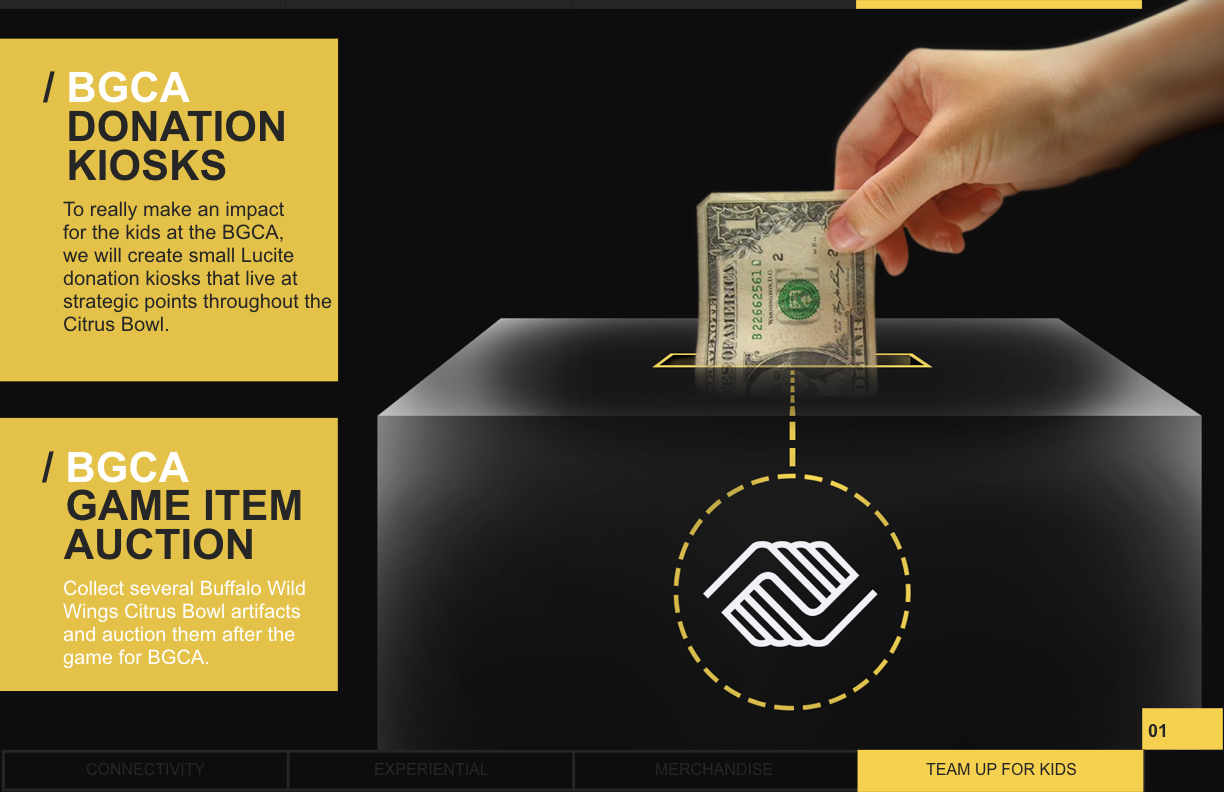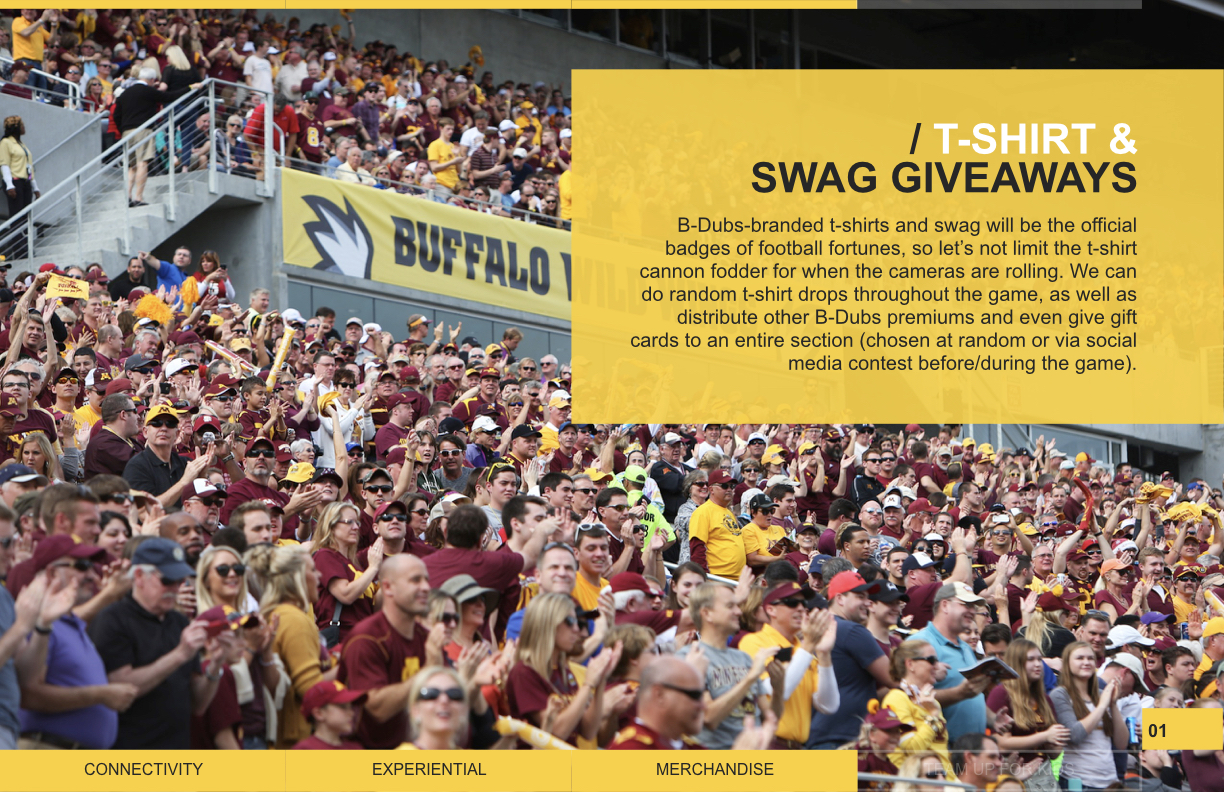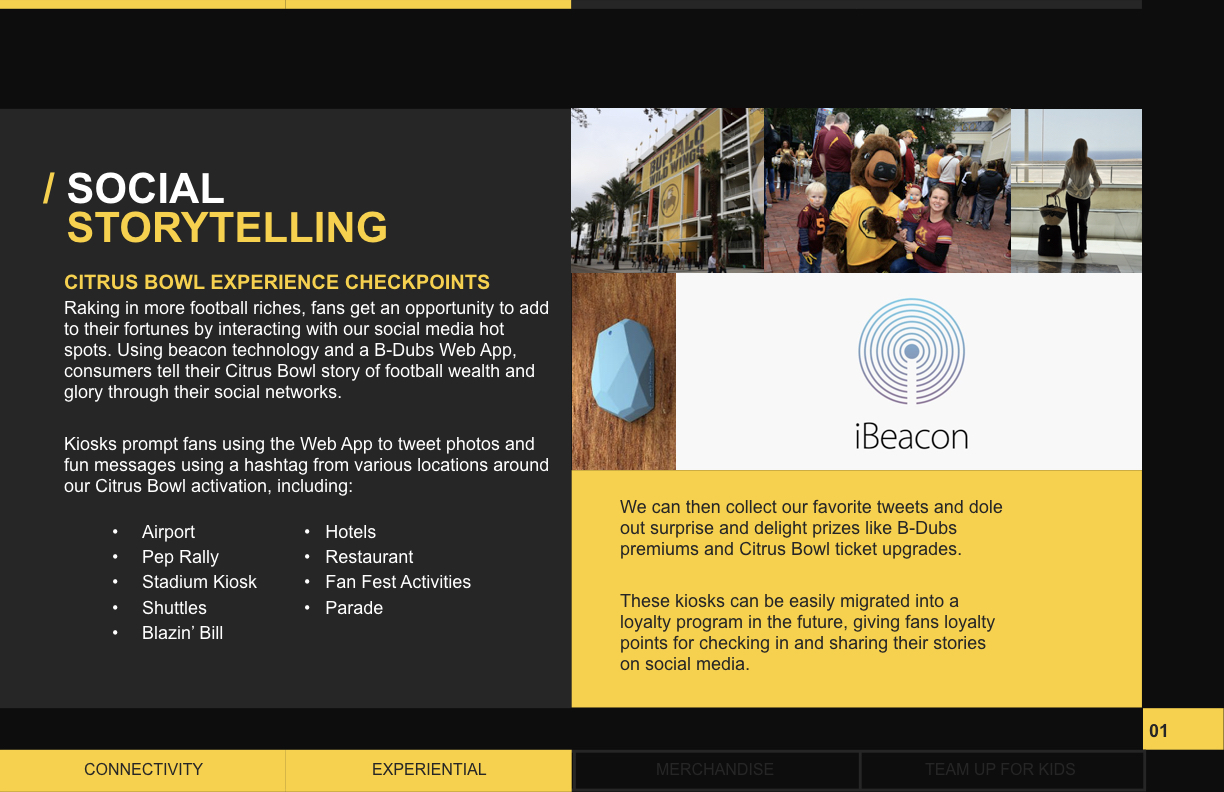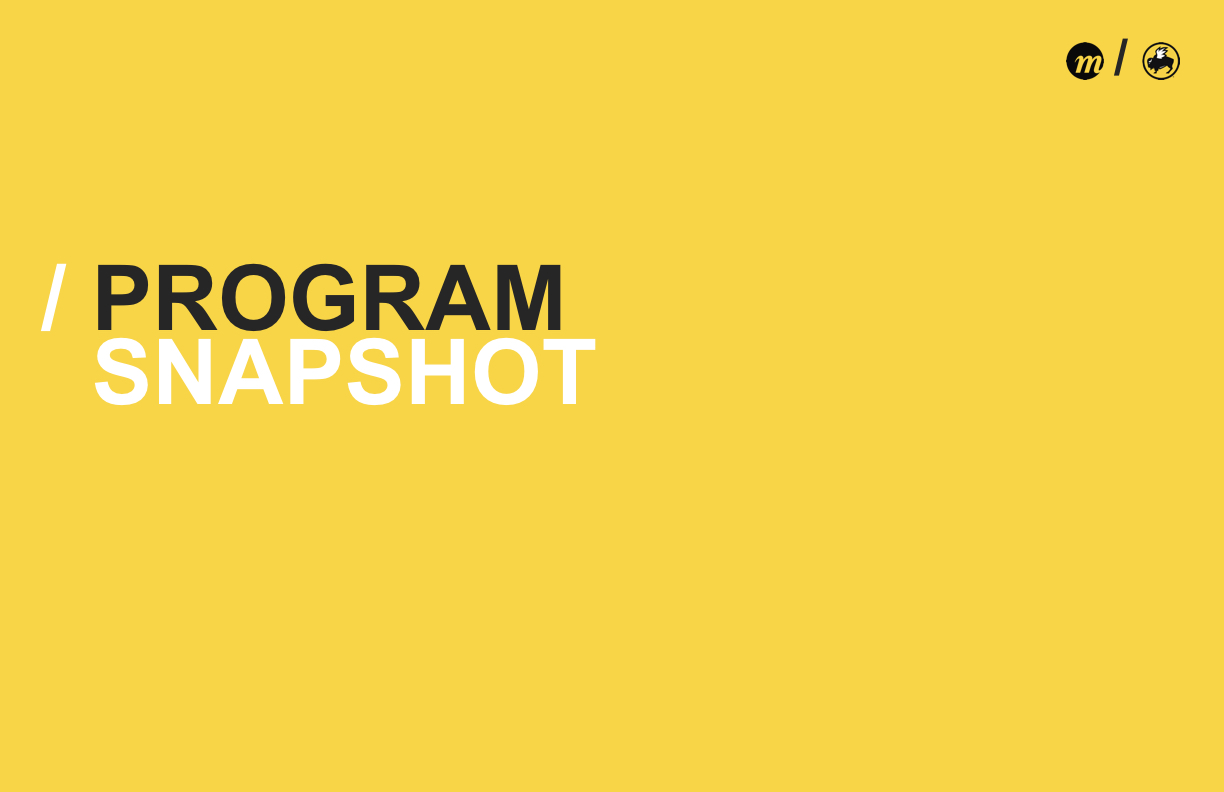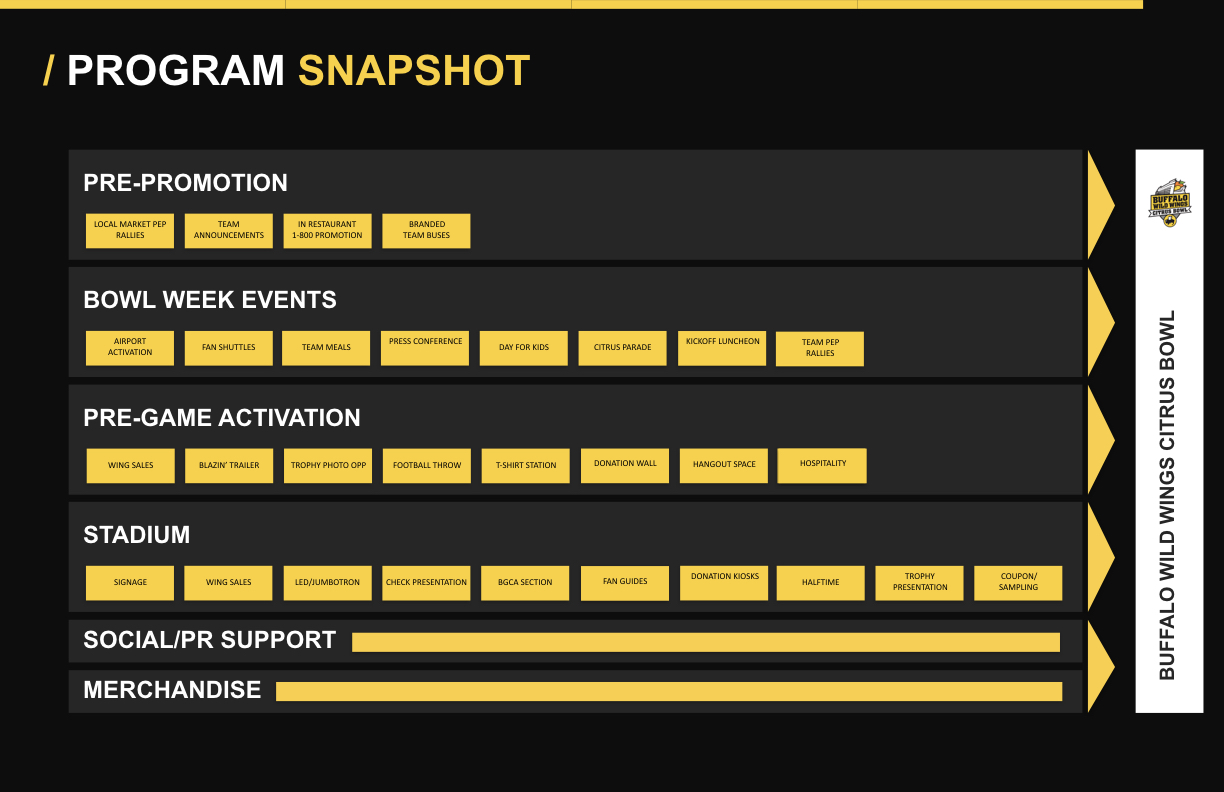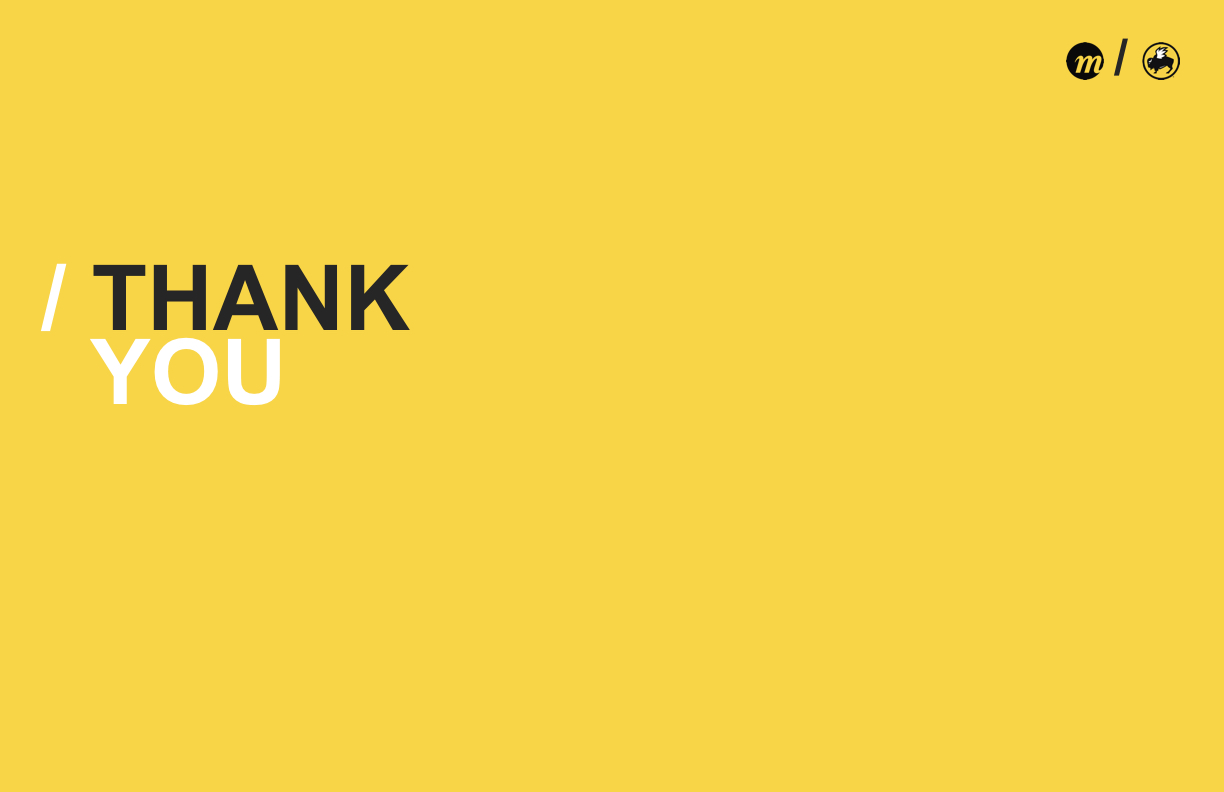 BUFFALO WILD WINGS, 2016 CITRUS BOWL - ACTIVATION DECK
As the title sponsor of the Citrus Bowl, Buffalo Wild Wings had to live up to its name and bring the fans of the competing teams an unexpected and unforgettable experience. We concepted and activated an integrated campaign, including experiential stunts, pre- and post-game promotions, and plenty of consumer engagement opportunities.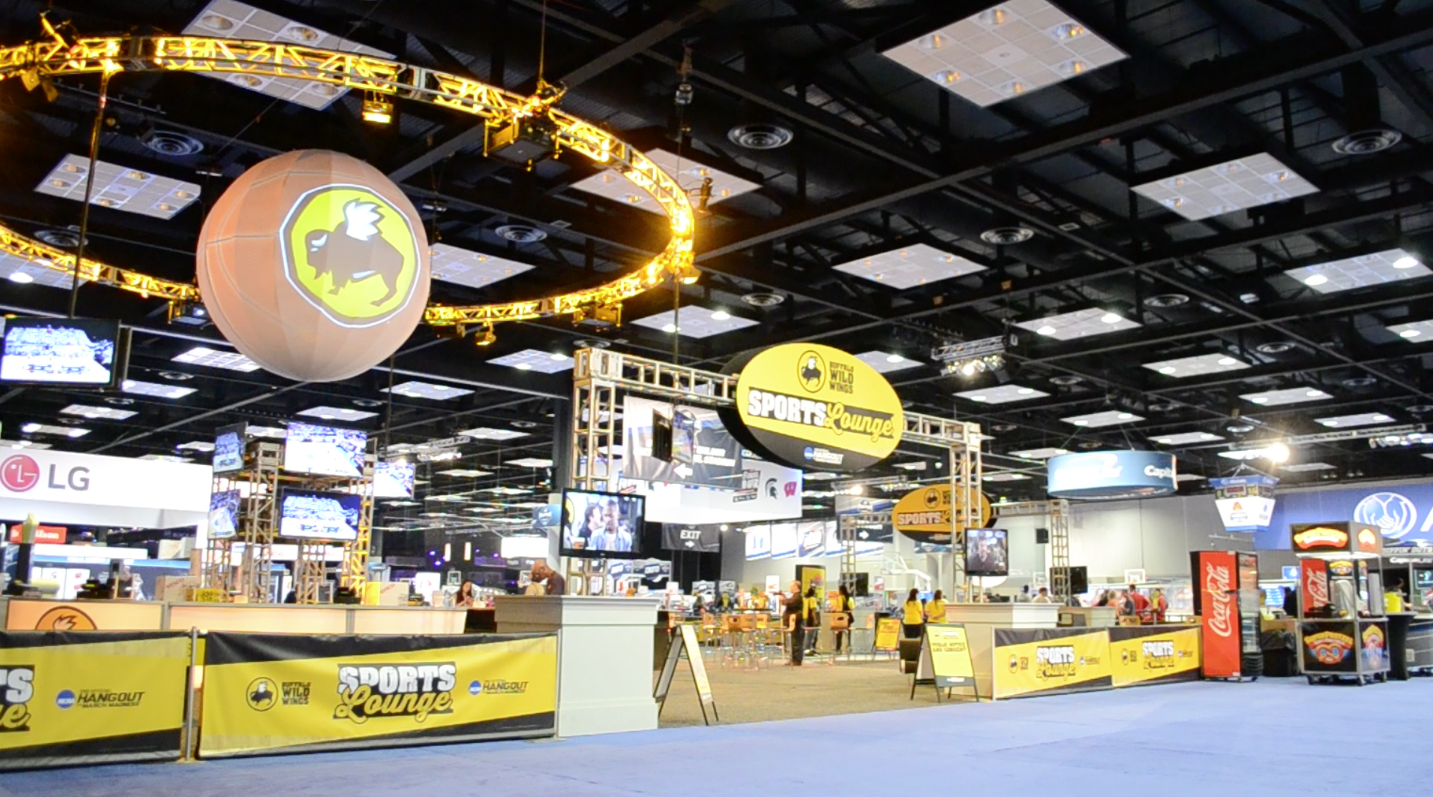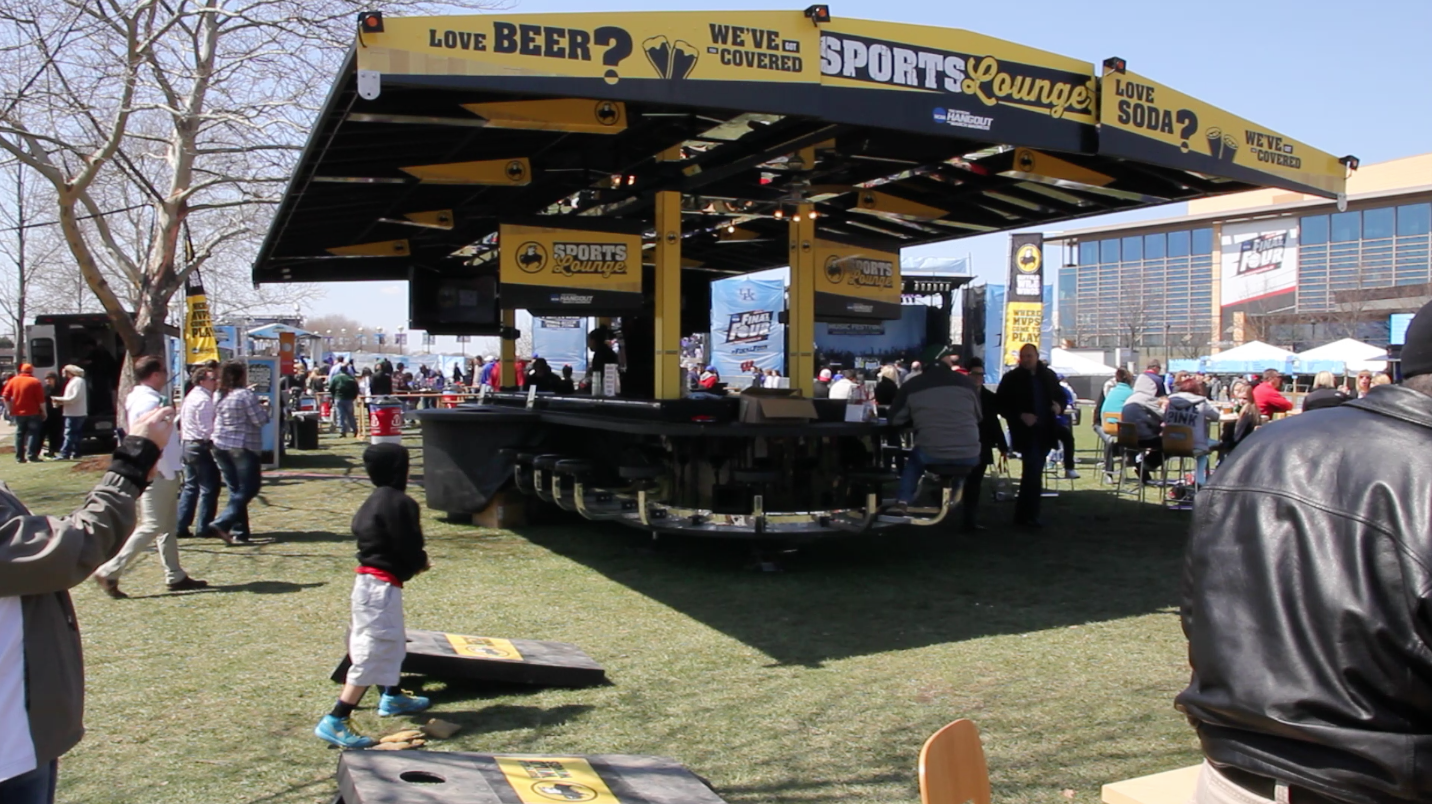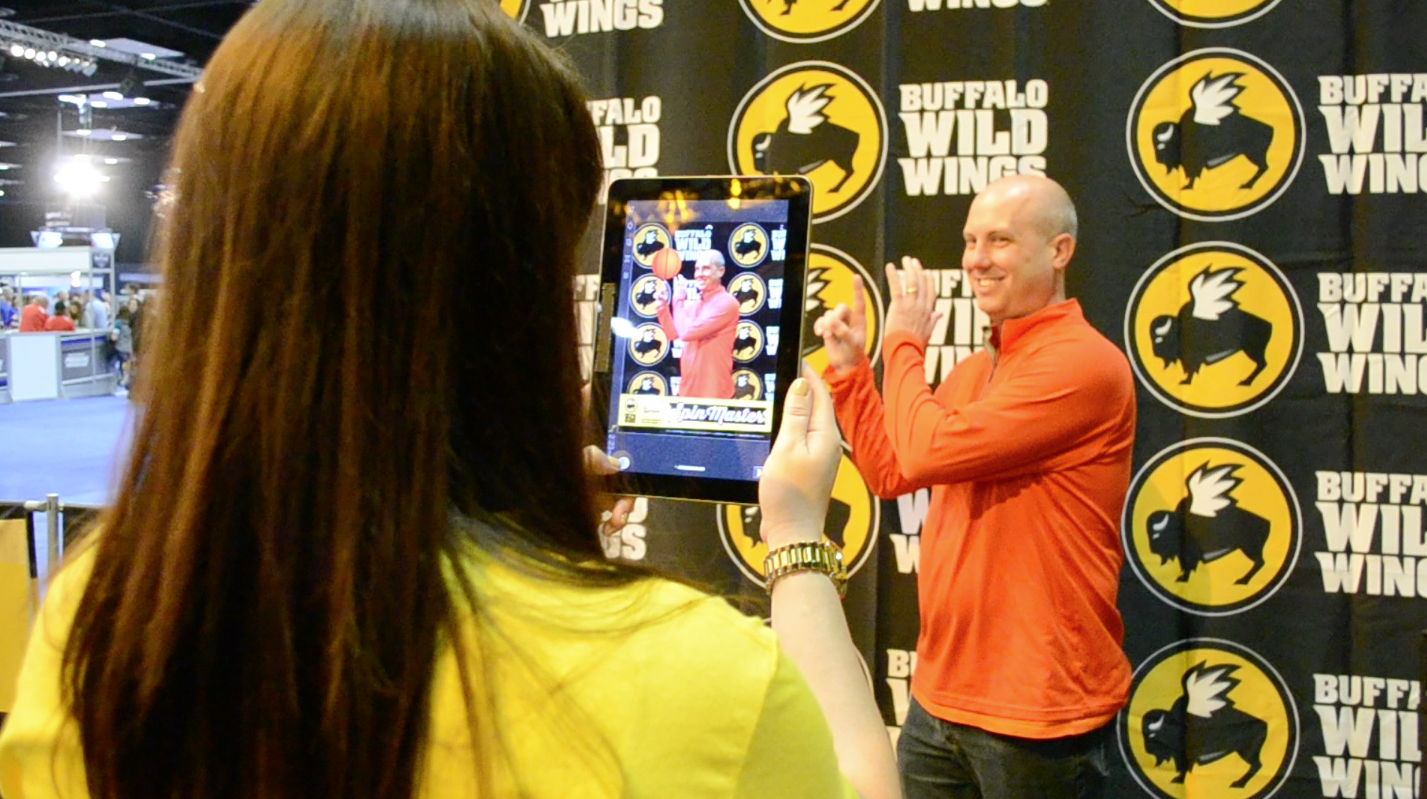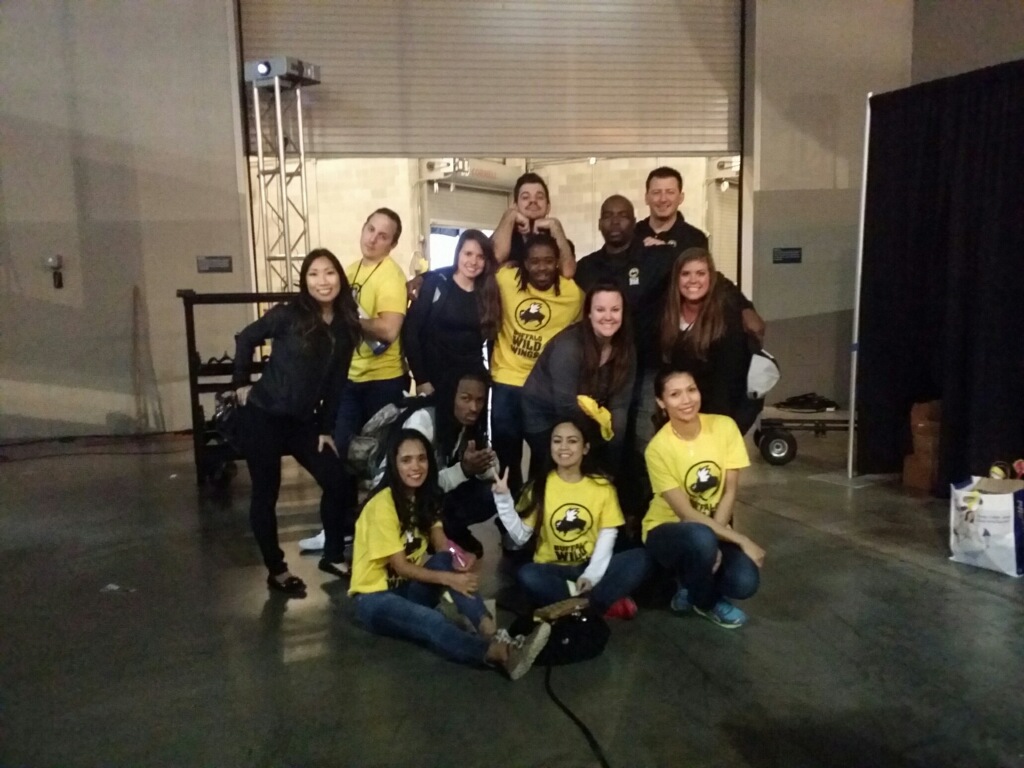 BUFFALO WILD WINGS - EXPERIENTIAL ACTIVATIONS
As a long-time sponsor of collegiate athletics, Buffalo Wild Wings brings their unique store experience to the premier NCAA championships, including the Men's Final Four, the Frozen Four, the Lacrosse Final Four, and the College World Series - each requiring need state-specific signage to make fans feel right at home.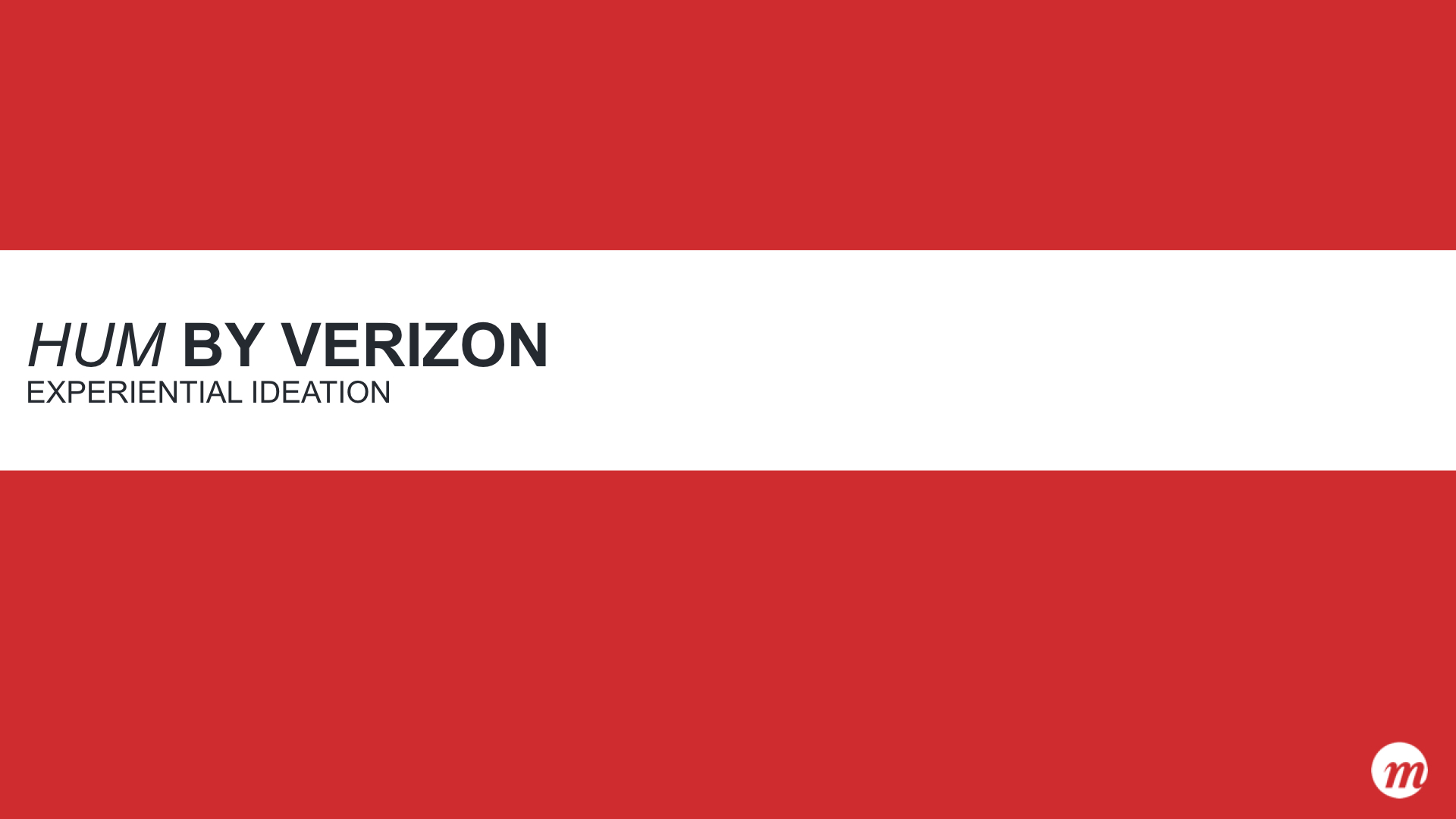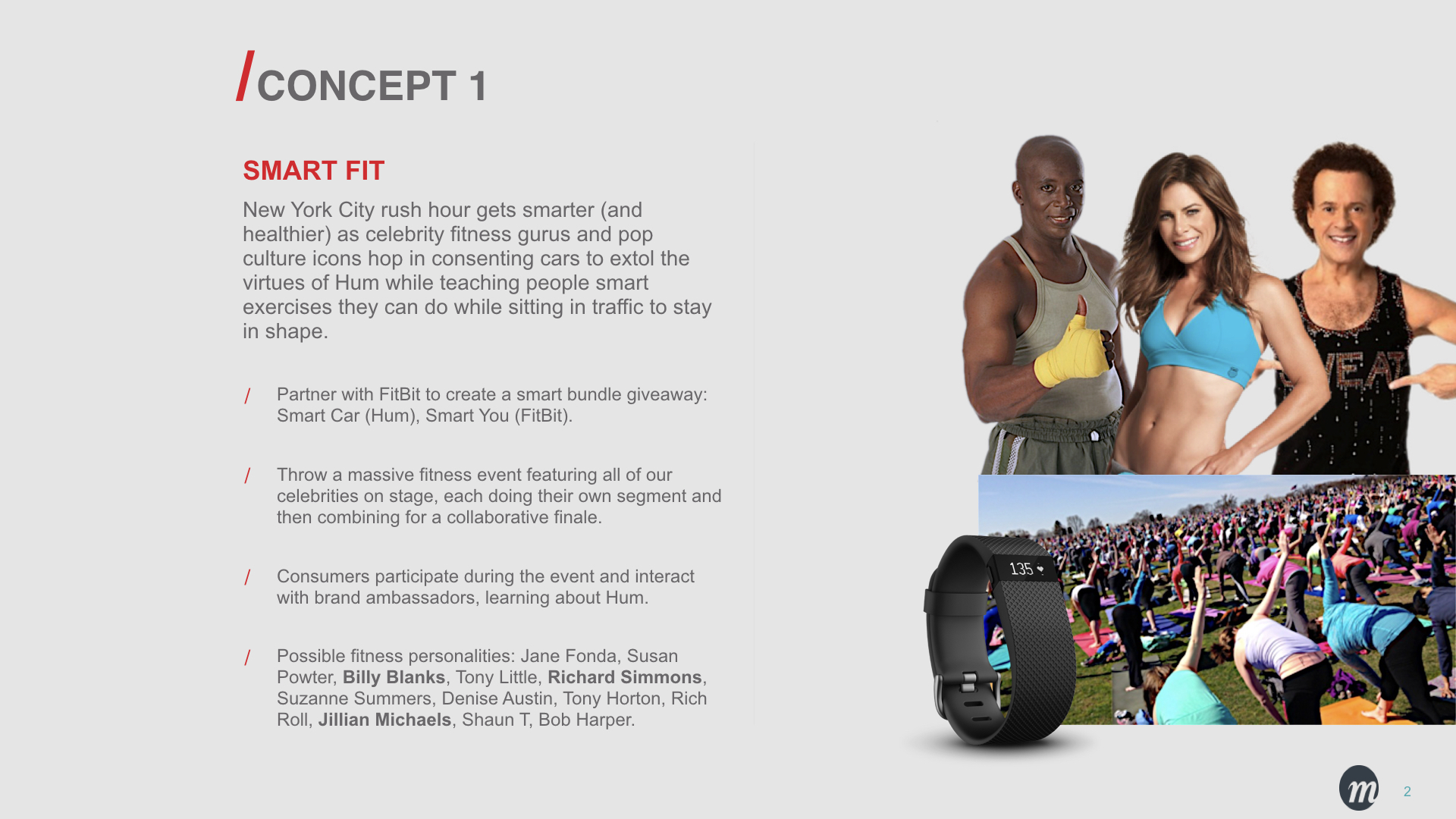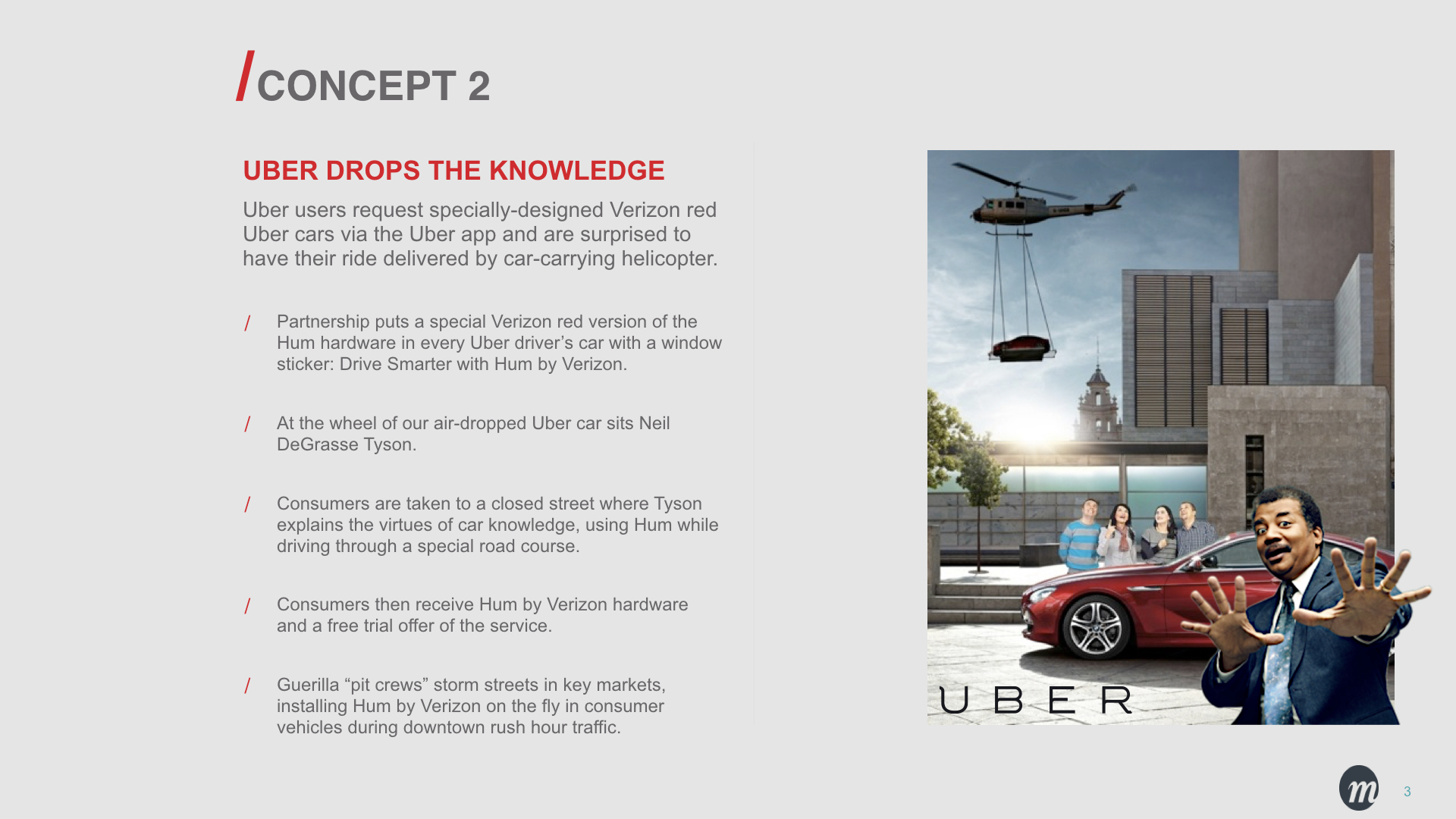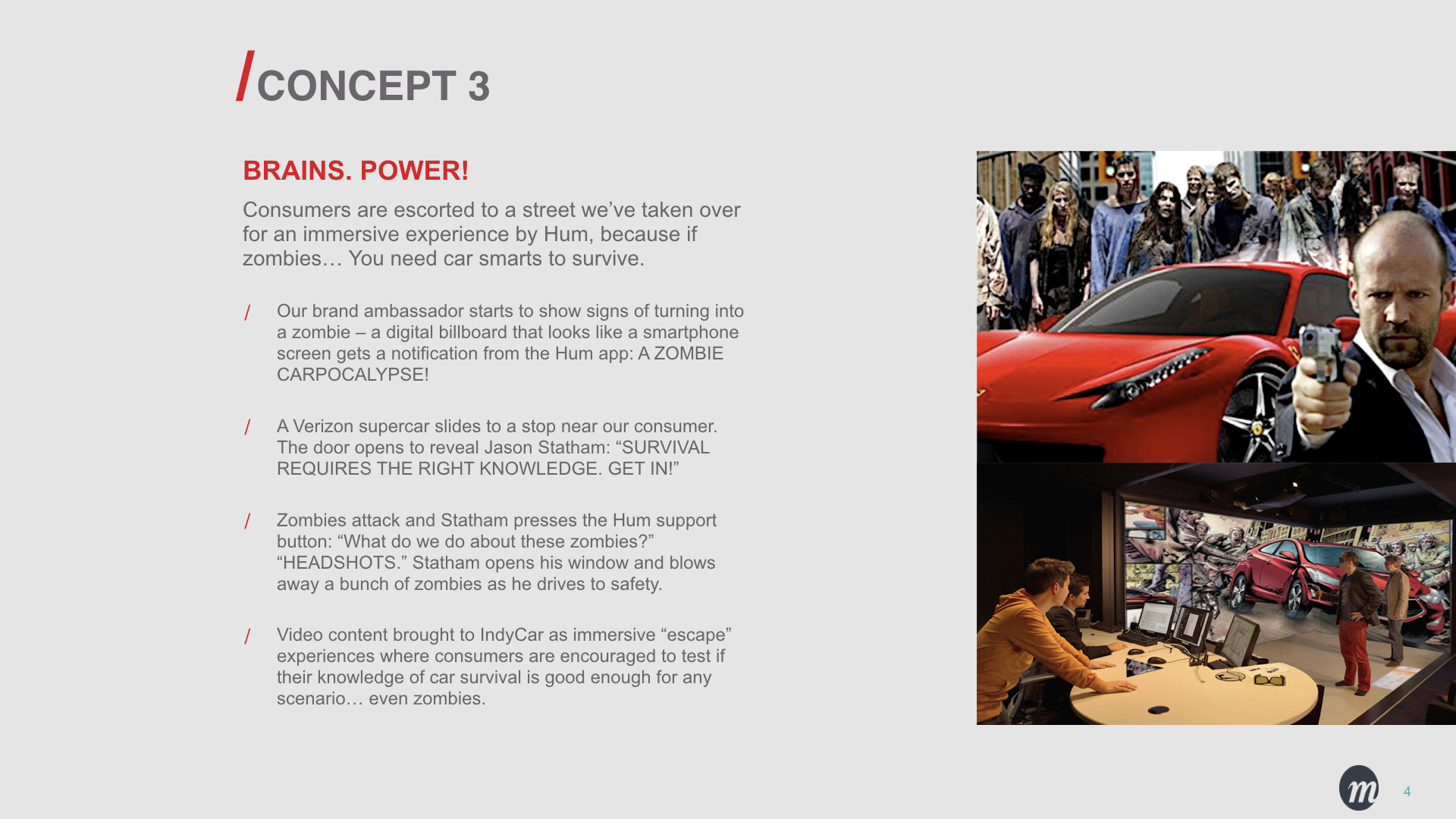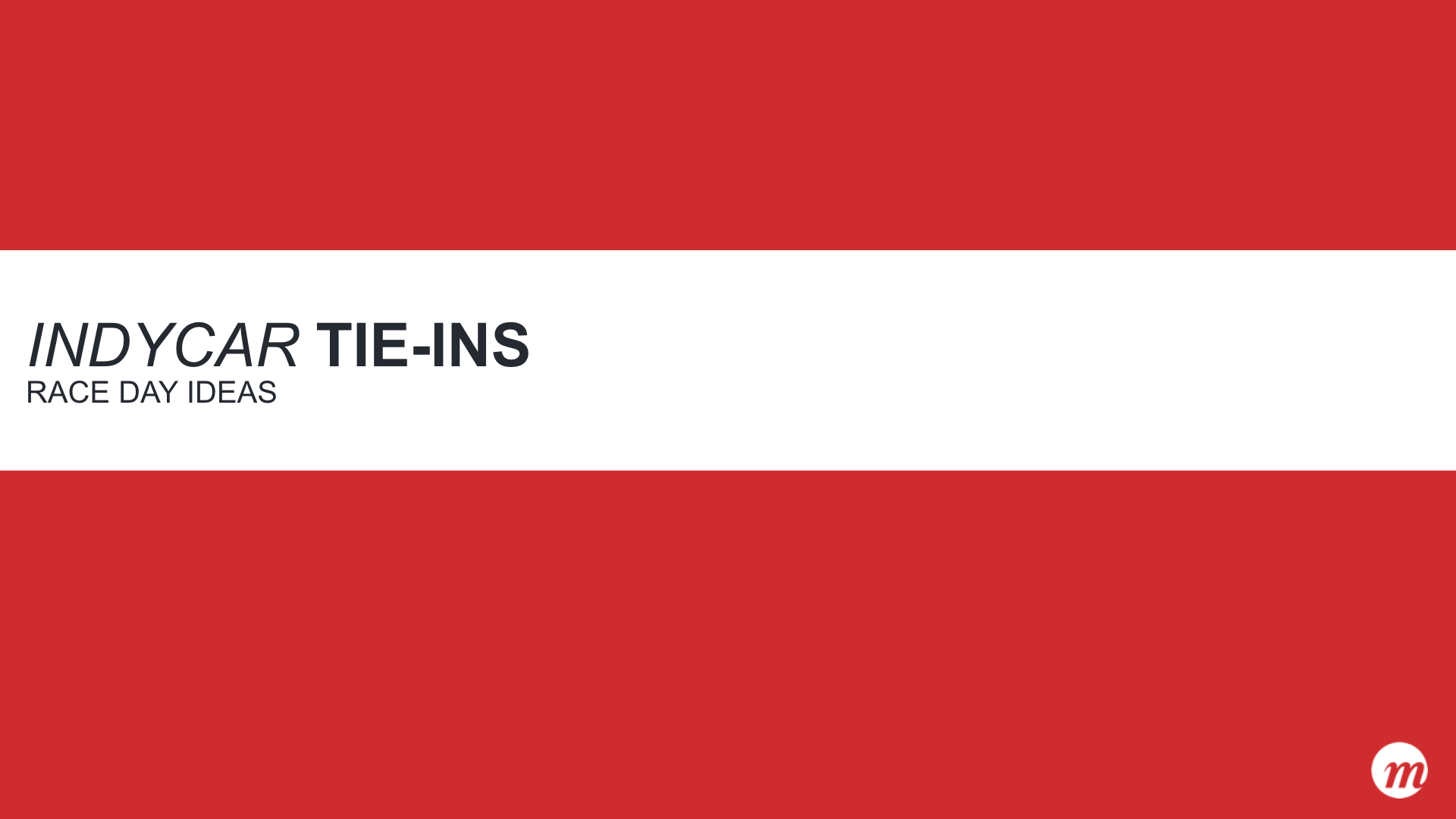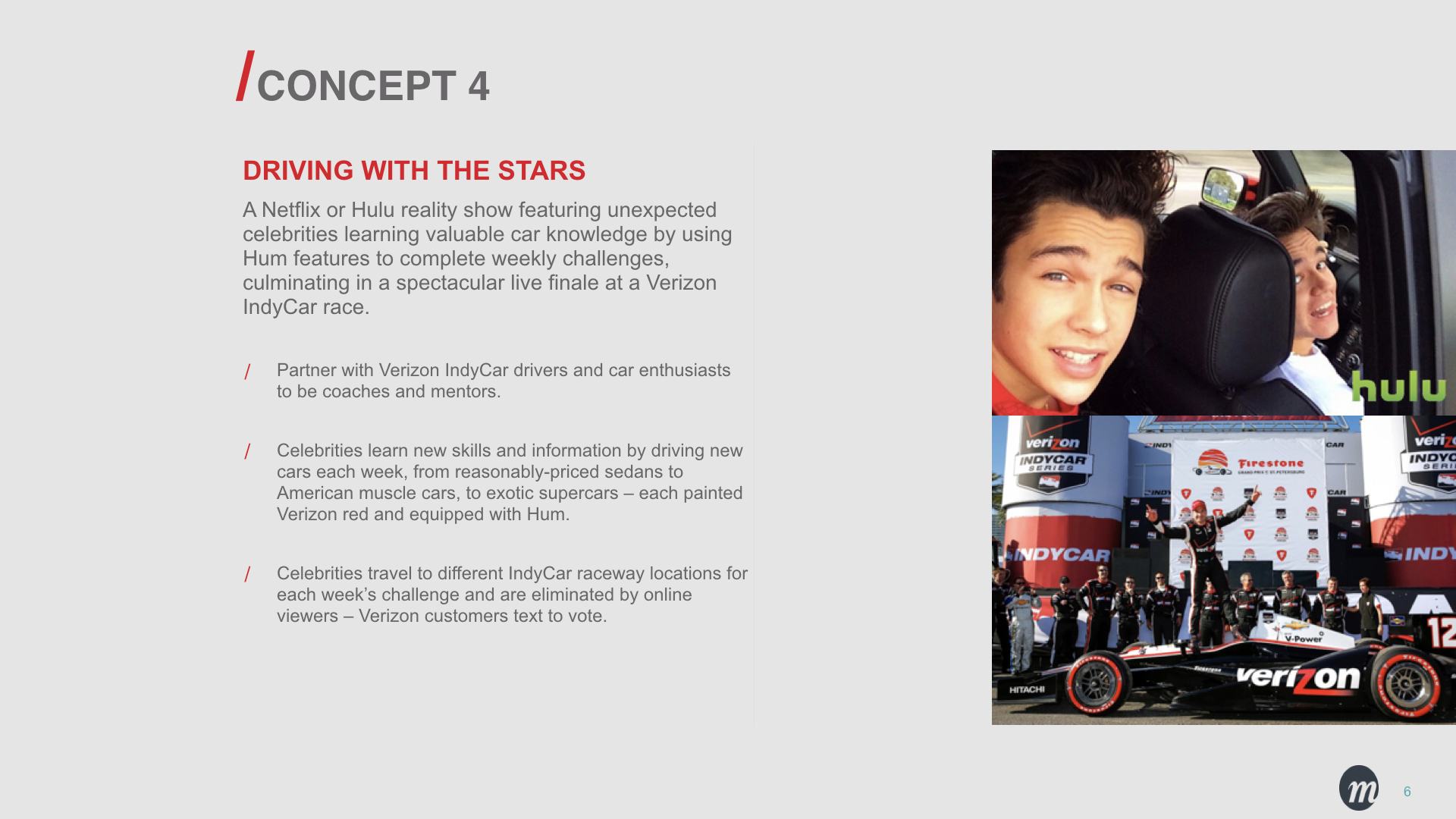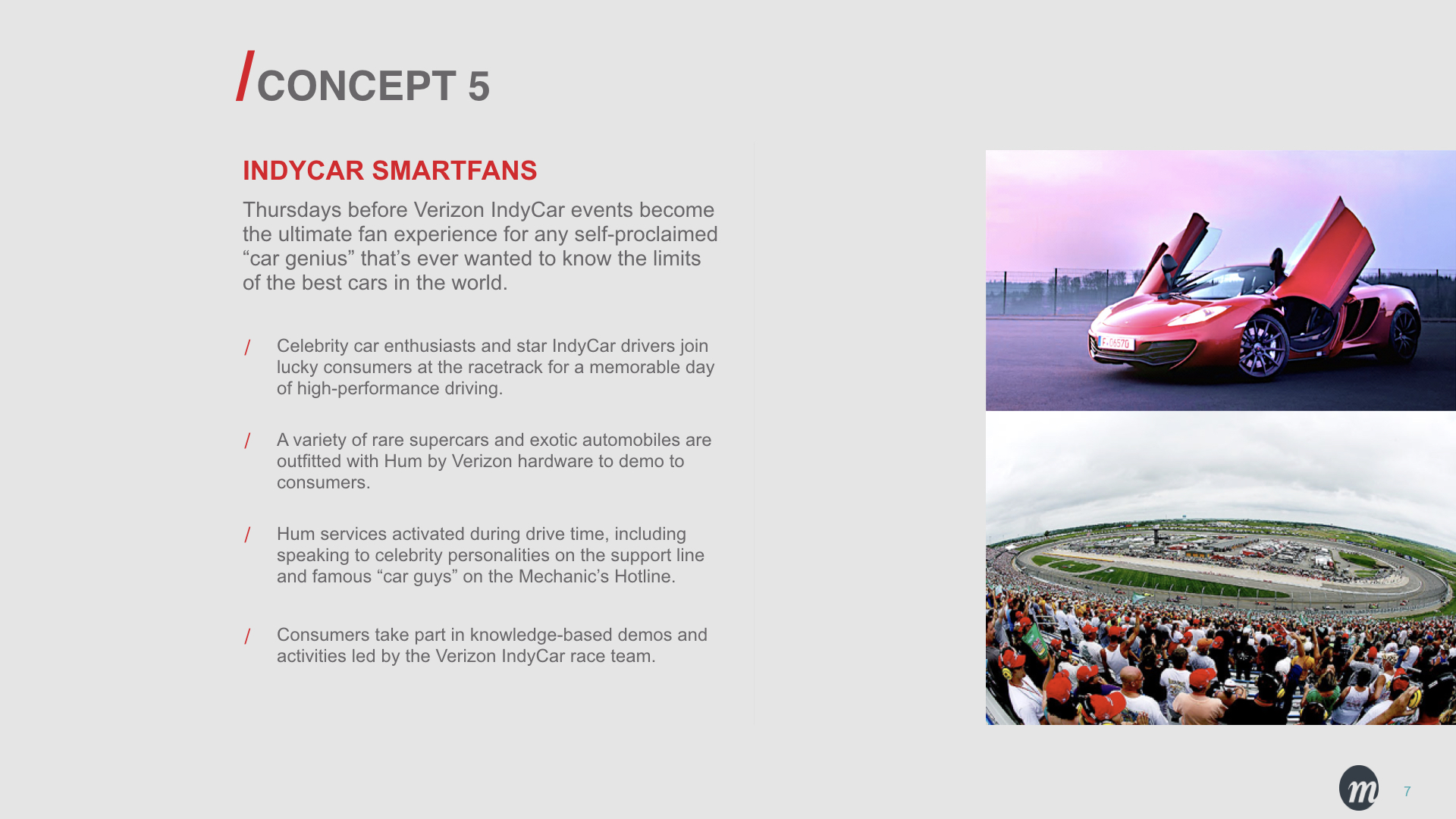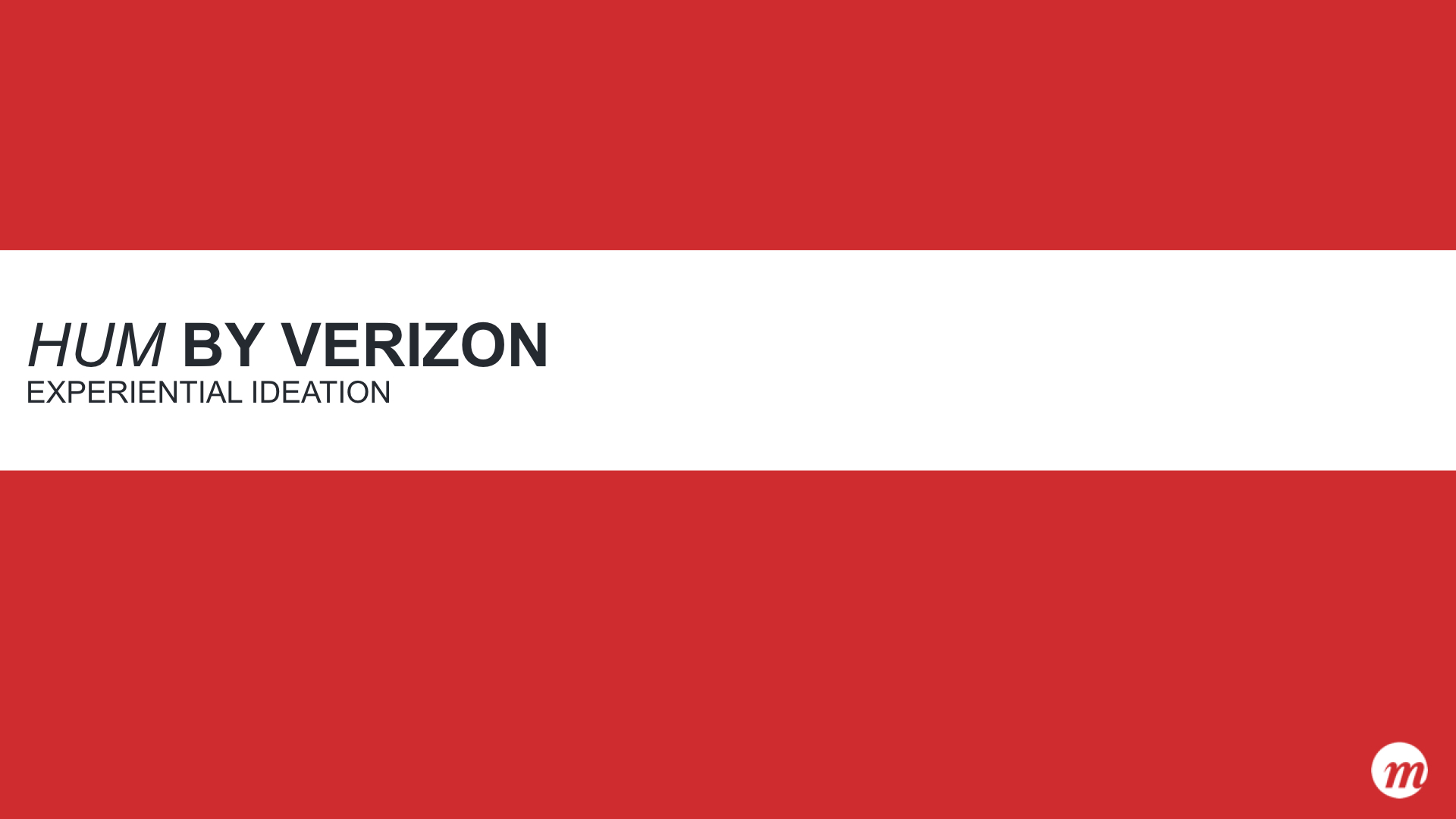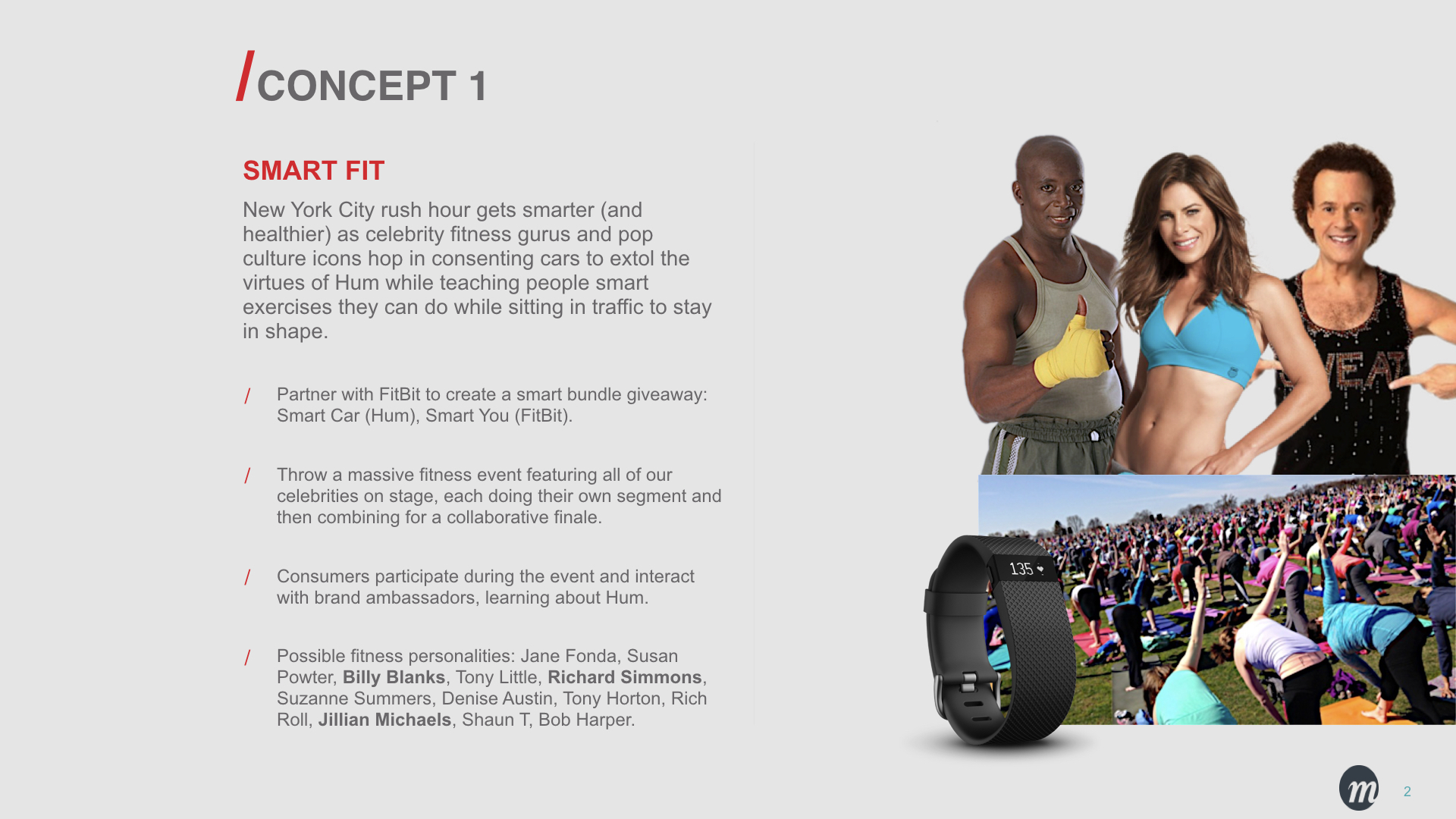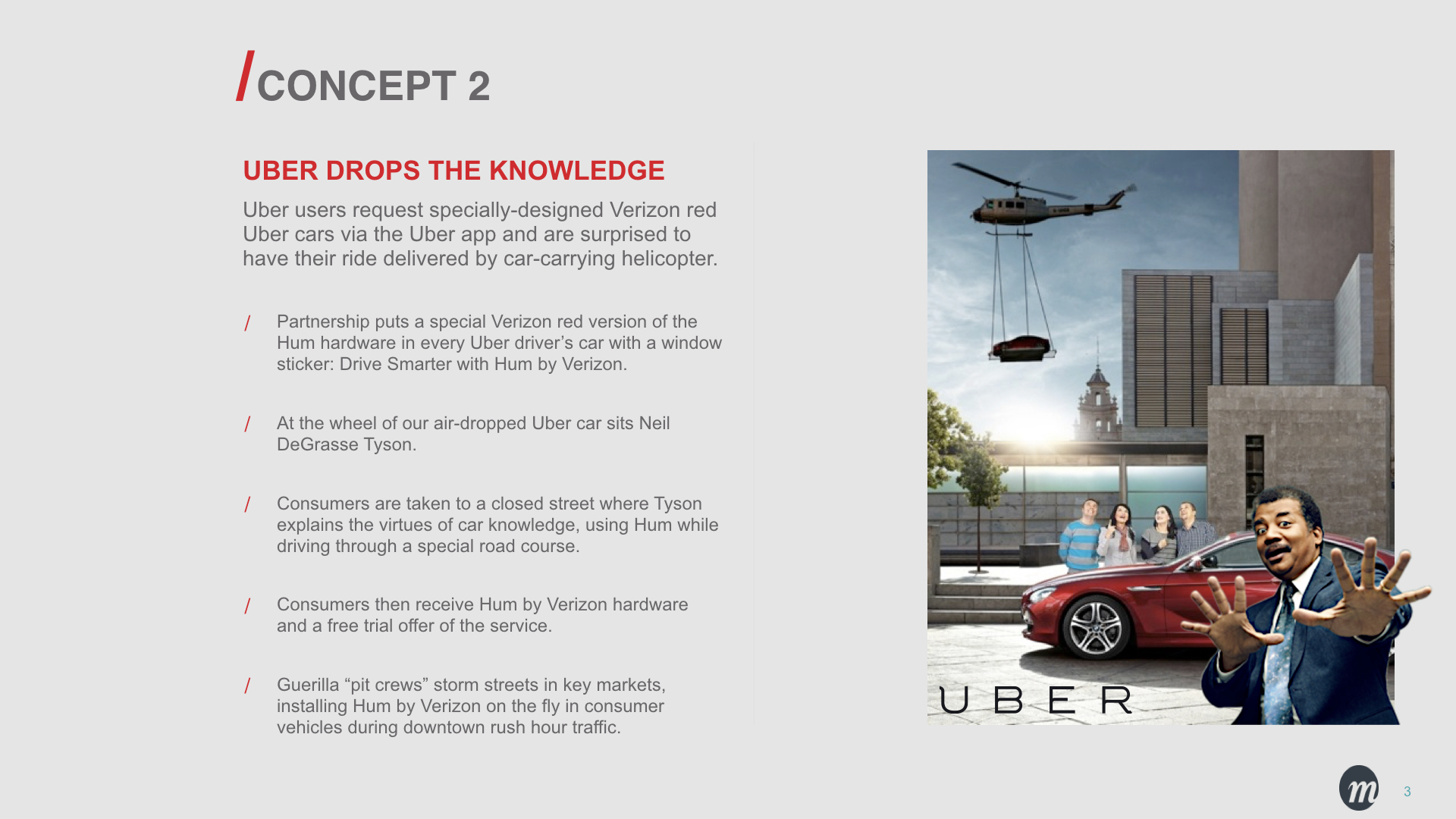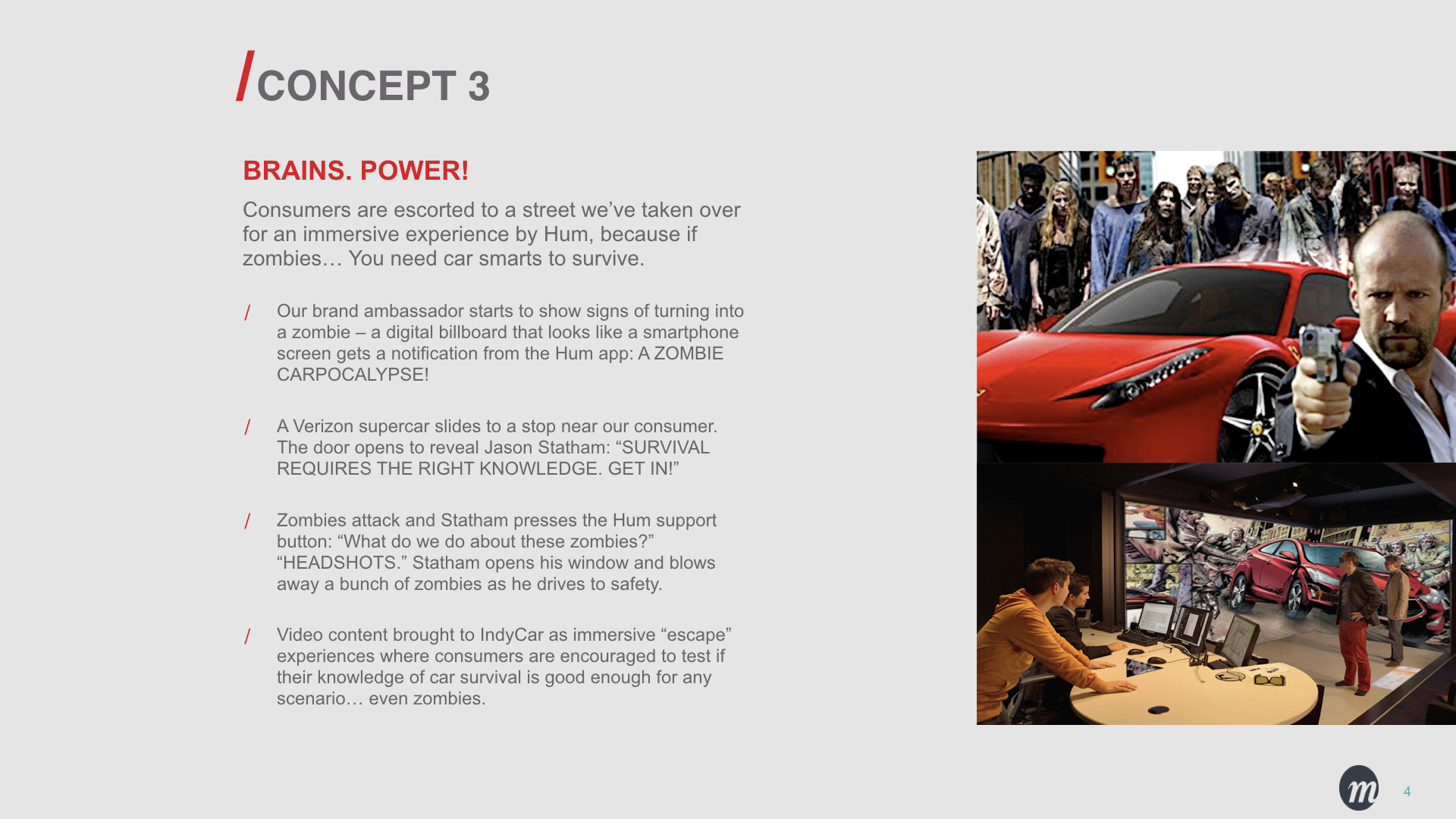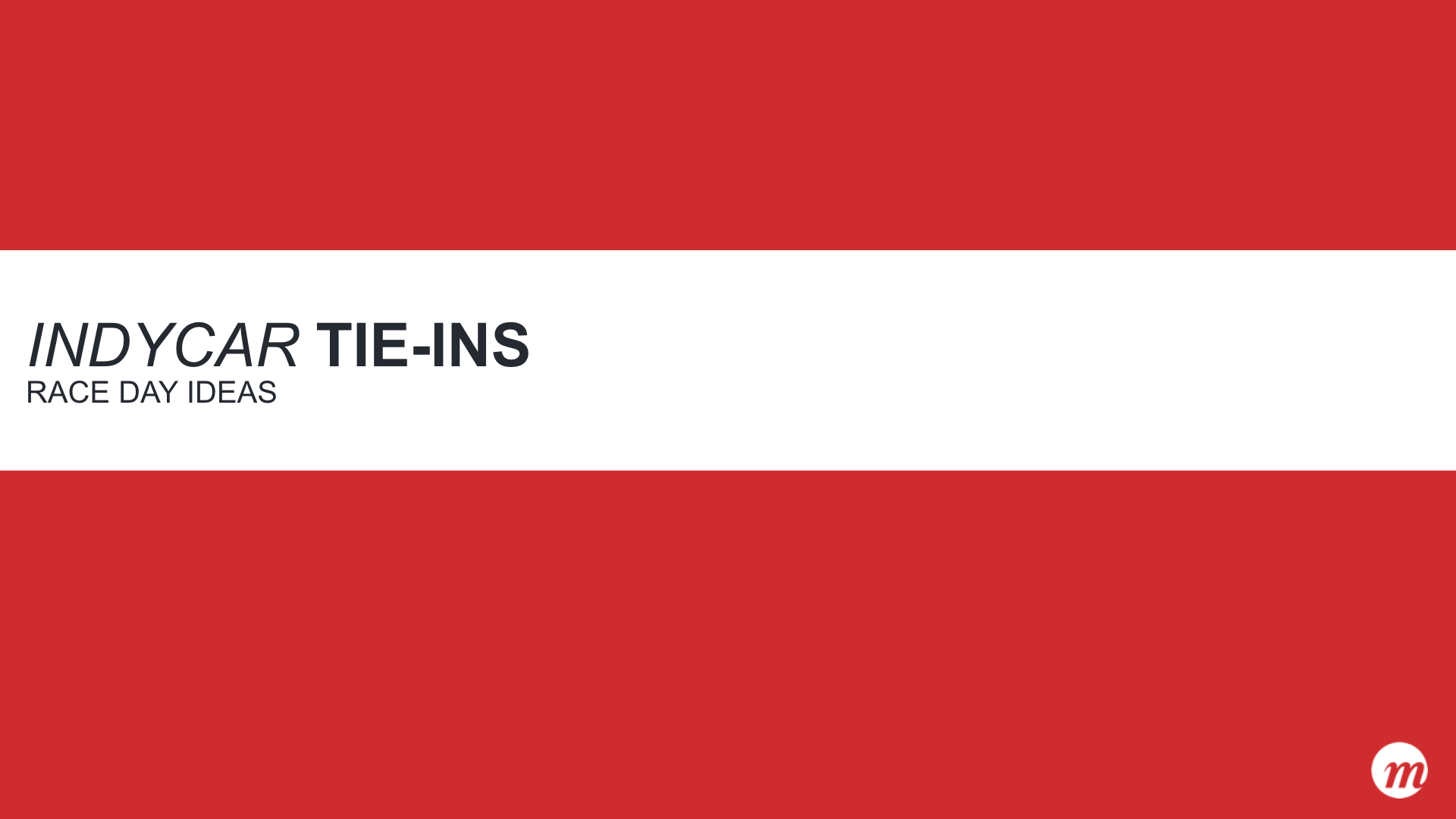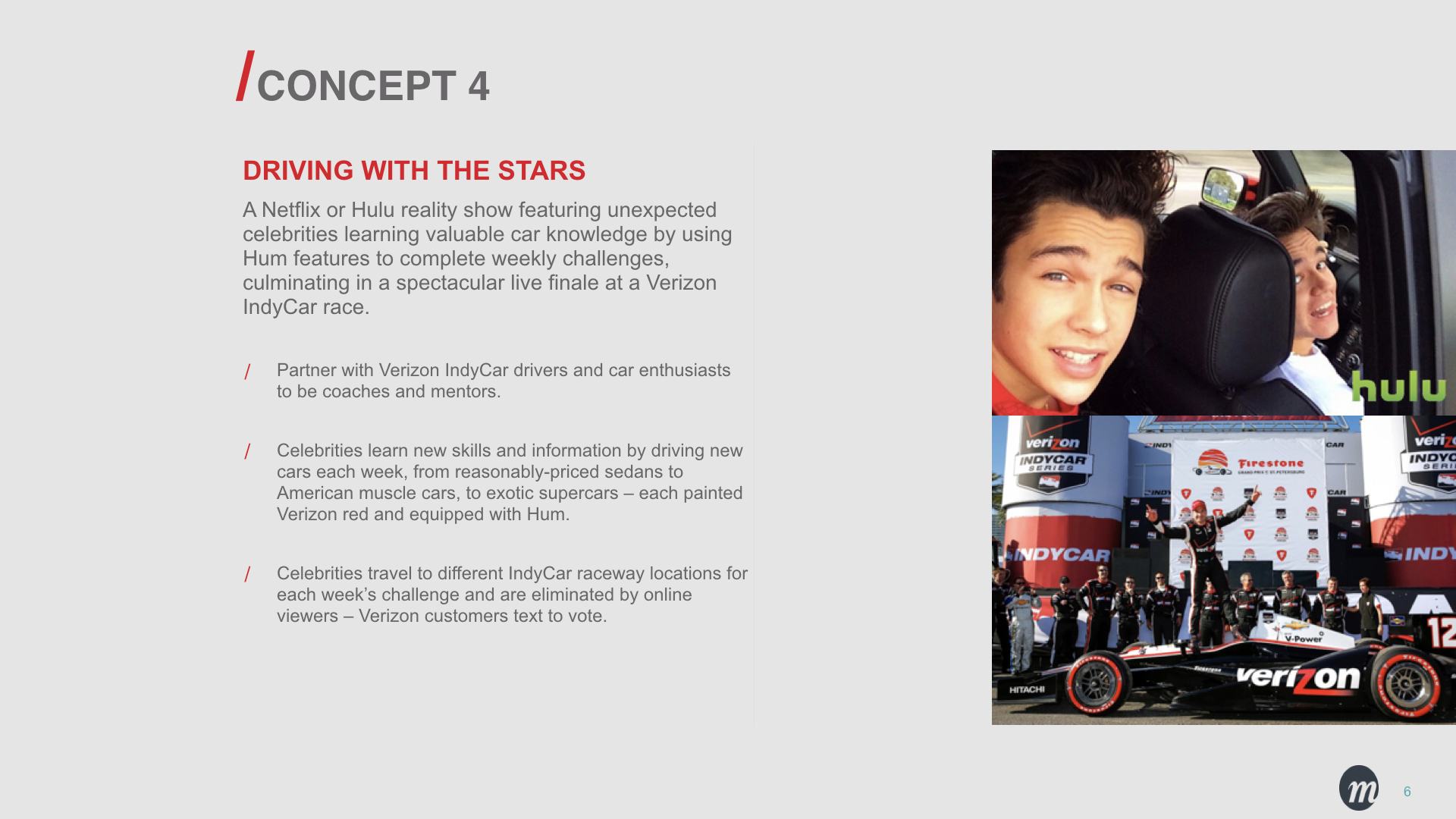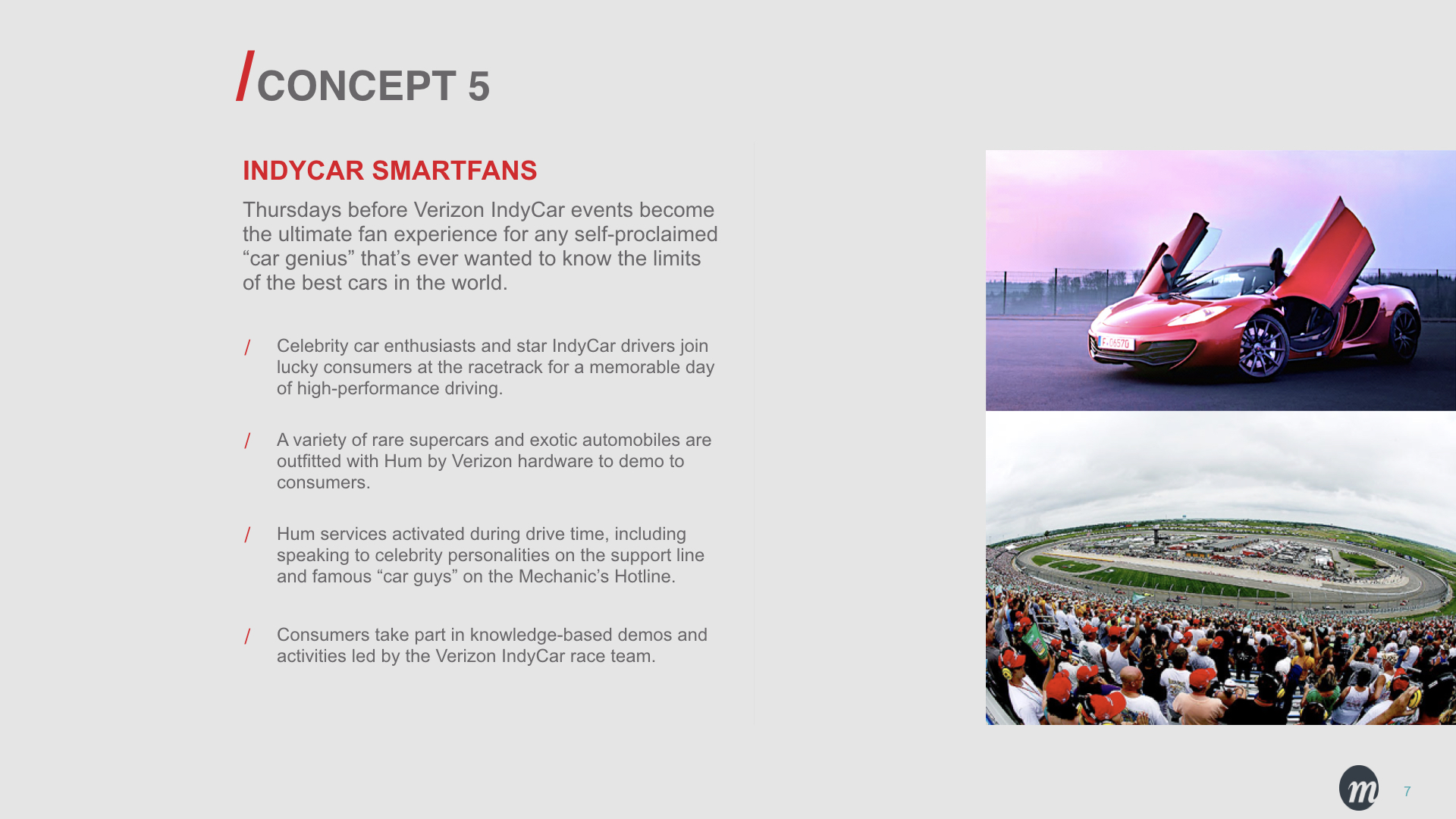 HUM by verizon - EXPERIENTIAL ideation
Verizon was launching a brand new device for cars that would rival OnStar, but as a 3rd party add-on. Originally Verizon Vehicle, but now branded Hum, I was tasked with illuminating larger than life launch ideas that could be activated in major markets and as part of Verizon's sponsorship of Indy Car.